President Donald Trump stood up in front of the world yesterday and withdrew the United States from the Paris Accord, a global agreement to combat climate change. The agreement had nearly universal support, but Trump said withdrawing is good for American business. But American business leaders disagree.

President Donald Trump demonstrates for the cameras how little thought he gave to withdrawing the United States from the Paris Climate Agreement (Photo by Win McNamee/Getty Images)
CEOs from companies in practically every sector of American life issued statements yesterday denouncing Trump's decision. Business leaders such as Tesla CEO Elon Musk and Disney CEO Robert Iger even signalled that this was the last straw, and announced that they'd no longer act as advisers to the US president.
Even before Trump's decision yesterday, the Paris Accord had broad support in the business community. On 26 April 2017 a group of companies wrote an open letter to the president, asking him to stay in the agreement. Companies as diverse as Walmart and DuPont and Intel all signed the letter.
Even energy companies like ExxonMobil, Shell and Chevron also implored Trump not to drop the Paris Accord in the lead up to yesterday's announcement from the White House Rose Garden. But he didn't listen.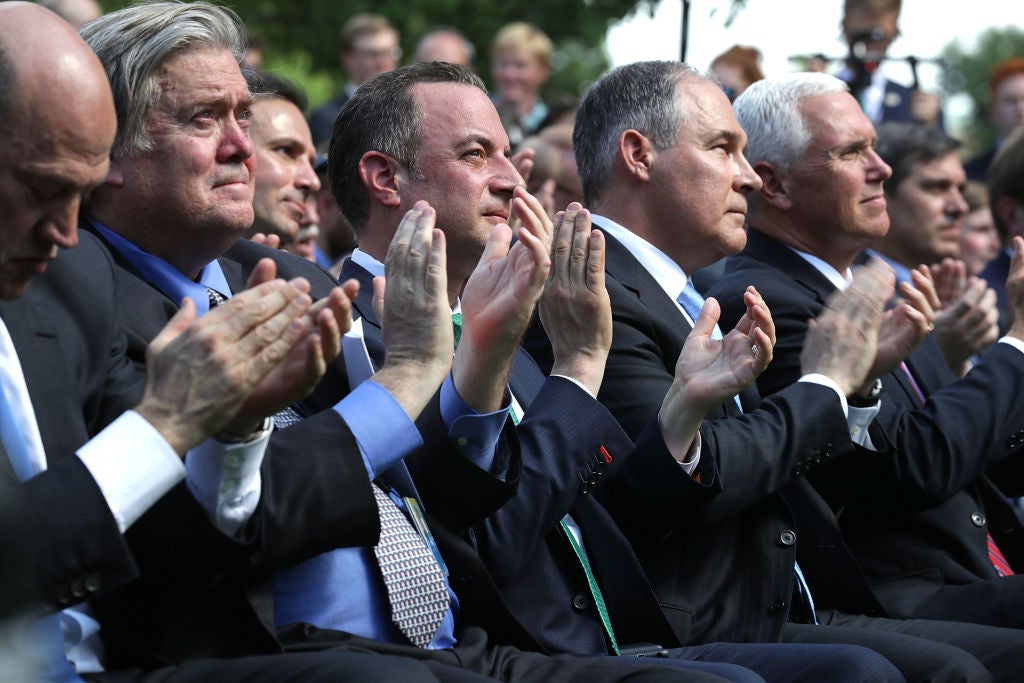 Members of the Trump regime clap along like subservient children as President Donald Trump announces America's withdrawal from the Paris Accord (Photo by Chip Somodevilla/Getty Images)
Below we have a list of the companies that have thus far reacted directly to Trump's decision. We can only imagine that this list will continue to grow in the coming weeks.
Twenty years from now, we have no idea what the defining moment of Trump's shameful presidency will be. But with climate change already impacting the world in disastrous ways, his decision to needlessly shun the environment should at least crack the top 10.
But who knows? Trump still has so much time to inflict very real damage on both the United States and the rest of the world — a world that increasingly sees America as a joke that elected a neo-fascist reality TV star as its president.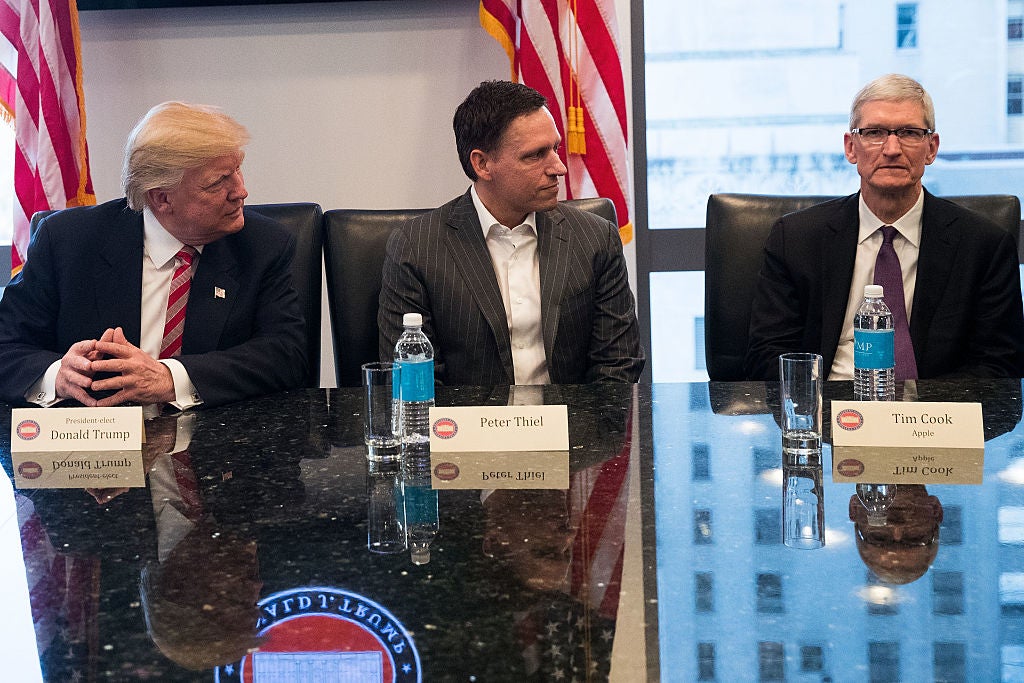 Donald Trump, Peter Thiel and Tim Cook, chief executive officer of Apple during a meeting with technology executives at Trump Tower, 14 December 2016 (Photo by Drew Angerer/Getty Images)
Apple
"We power nearly all of our operations with renewable energy, which we believe is an example of something that's good for our planet and makes good business sense as well," Apple CEO Tim Cook said in a statement.
"We will keep working toward the ambitious goals of a closed-loop supply chain, and to eventually stop mining new materials altogether. Of course, we're going to keep working with our suppliers to help them do more to power their businesses with clean energy. And we will keep challenging ourselves to do even more."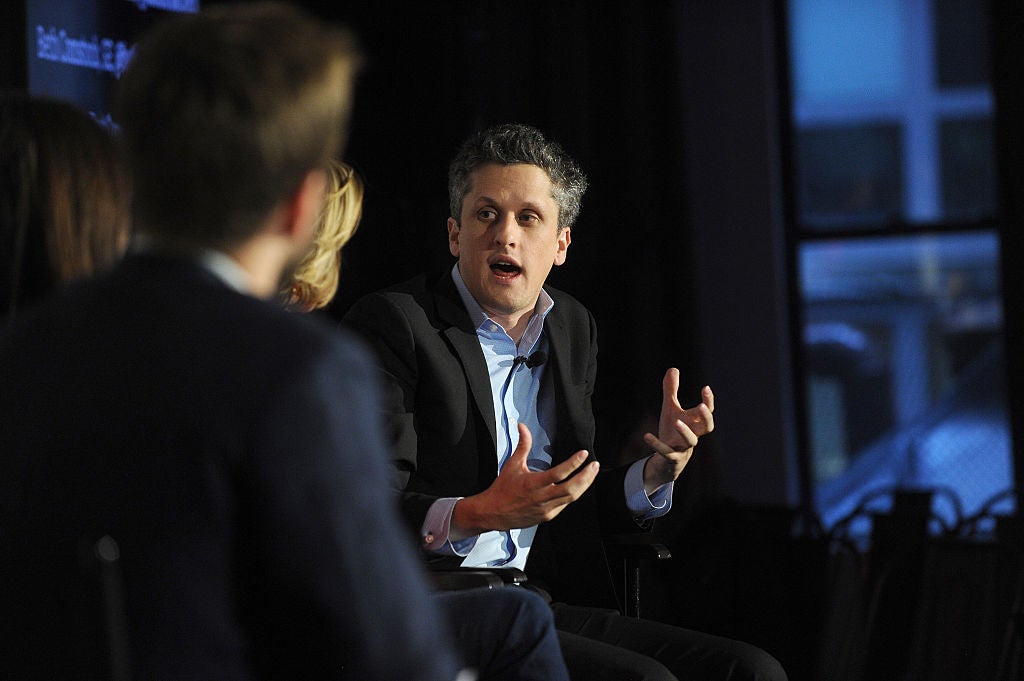 Co-founder and CEO of Box Aaron Levie speaks on stage on 10 November 2015 in New York City (Photo by Brad Barket/Getty Images for Fast Company)
Box
"Trump believes everything is a negotiation. But America's reputation and trust around the world can't be negotiated, it's earned. Or lost," tweeted Box CEO Aaron Levie.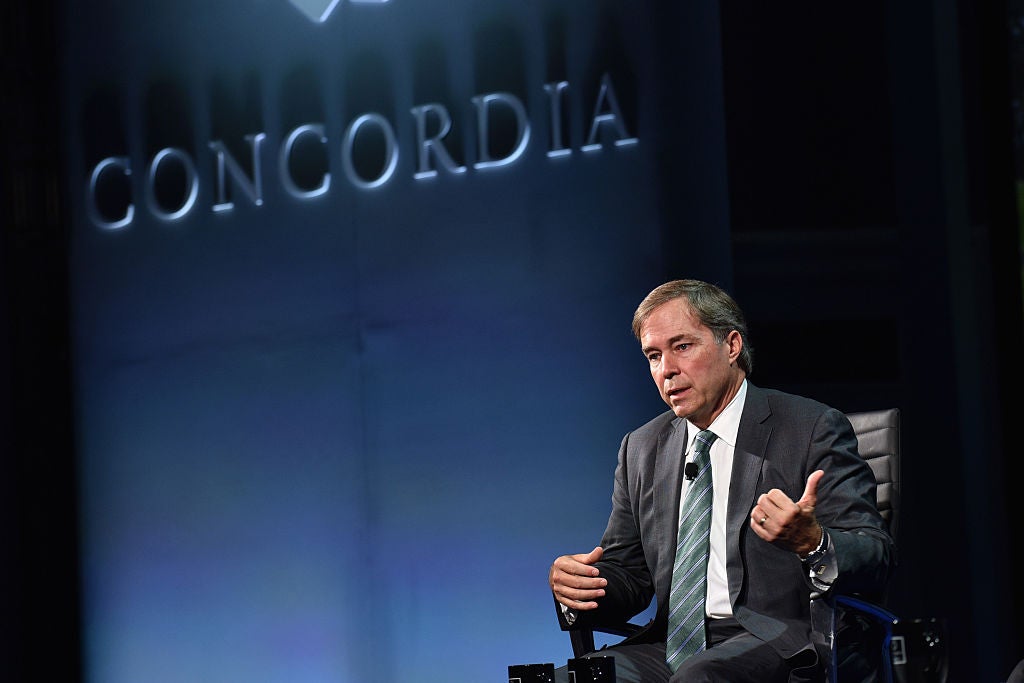 CEO of Cargill David MacLennan speaks at the 2016 Concordia Summit on 20 September 2016 in New York City (Photo by Bryan Bedder/Getty Images for Concordia Summit)
Cargill
"Signing the accord means being a champion for US economic growth and job creation," Cargill CEO David MacLennan told the Financial Times. "If the US exits international accords like the Paris agreement it will negatively impact trade, economic vitality, the state of our environment and relationships among the world community."
Dallas Mavericks owner Mark Cuban on 19 October 2016 in Las Vegas, Nevada (Photo by Drew Angerer/Getty Images)
Dallas Mavericks
"Sorry. It hurts to see this coming from a foreign leader and not our @potus. He just trolled our entire country," tweeted Mark Cuban, referring to a tweet from French president Emmanuel Macron.
— Emmanuel Macron (@EmmanuelMacron) June 1, 2017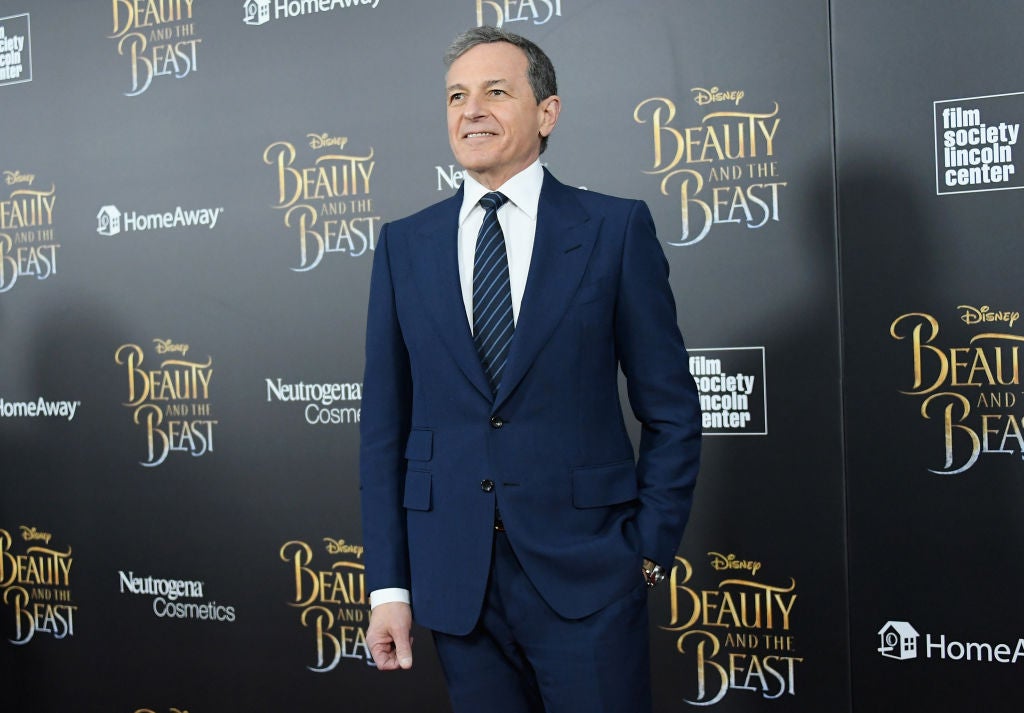 CEO of the Walt Disney Company, Bob Iger attends the 'Beauty And The Beast' New York Screening at Alice Tully Hall at Lincoln Center on 13 March 2017 in New York City (Photo by Mike Coppola/Getty Images)
Disney
"As a matter of principle, I've resigned from the President's Council over the #ParisAgreement withdrawal," tweeted Disney CEO Robert Iger.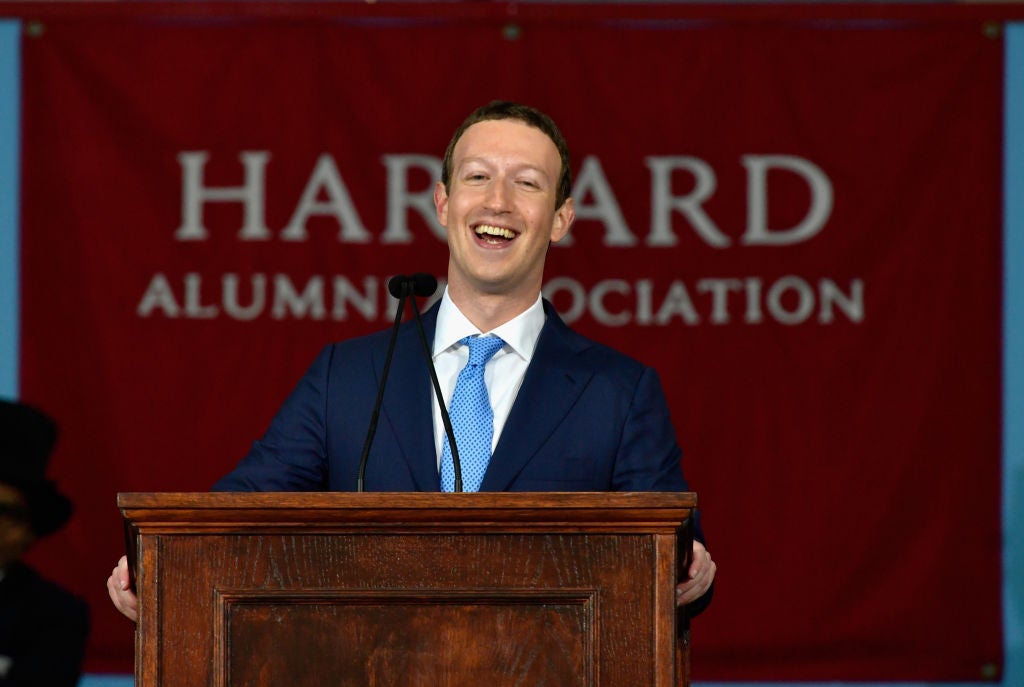 Facebook Founder and CEO Mark Zuckerberg delivers the commencement address at the Alumni Exercises at Harvard's 366th commencement exercises on 25 May 2017 (Photo by Paul Marotta/Getty Images)
Facebook
"Withdrawing from the Paris climate agreement is bad for the environment, bad for the economy, and it puts our children's future at risk," Facebook founder Mark Zuckerberg said in a statement.
"For our part, we've committed that every new data center we build will be powered by 100% renewable energy. Stopping climate change is something we can only do as a global community, and we have to act together before it's too late."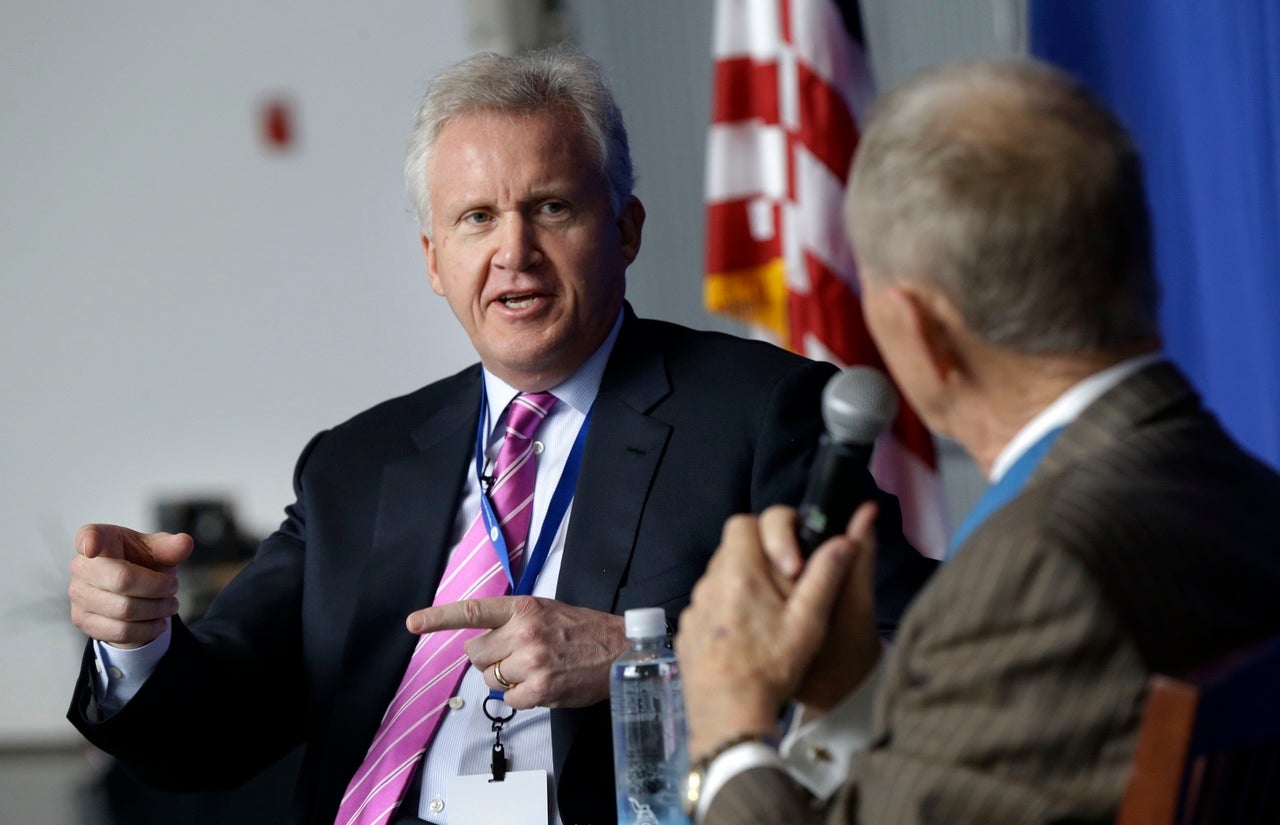 Jeff Immelt, Chairman and CEO of General Electric, left, talks with Medal of Honour recipient Major General James Everett Livingston during a question and answer session at the National World War II Museum in New Orleans, Tuesday, 23 April 2013 (AP Photo/Gerald Herbert)
General Electric
"Disappointed with today's decision on the Paris Agreement. Climate change is real. Industry must now lead and not depend on government," tweeted General Electric CEO James Immelt.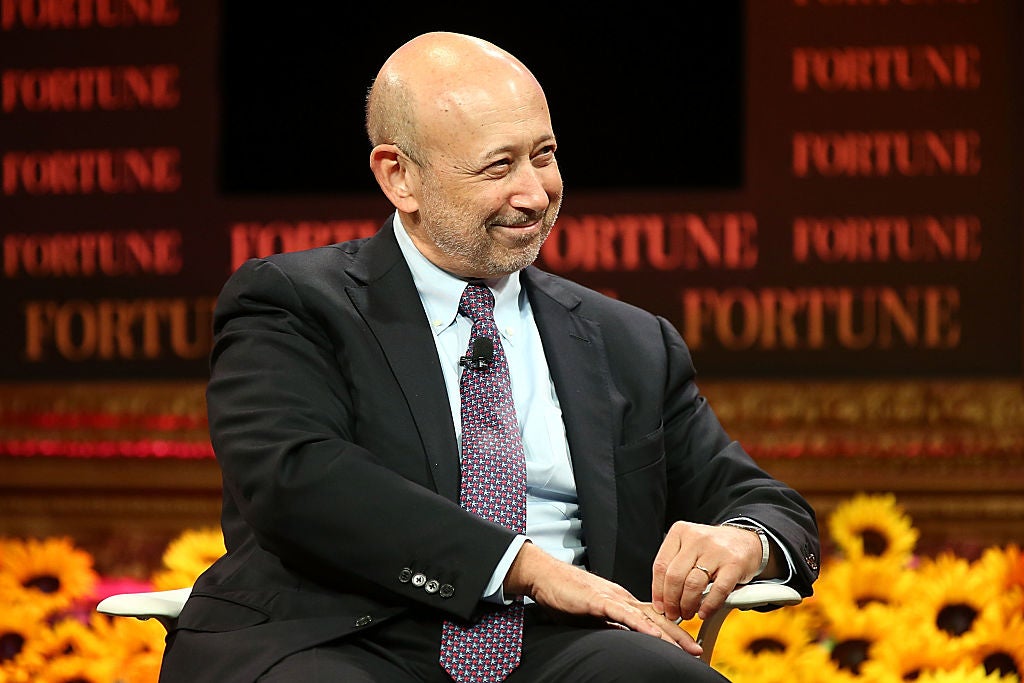 Lloyd Blankfein speaks onstage at the Fortune Most Powerful Women Summit 2016 at Ritz-Carlton Laguna Niguel on 18 October 2016 in Dana Point, California. (Photo by Joe Scarnici/Getty Images for Fortune)
Goldman Sachs
"Today's decision is a setback for the environment and for the U.S.'s leadership position in the world. #ParisAgreement," tweeted Goldman Sachs CEO Lloyd Bankfein.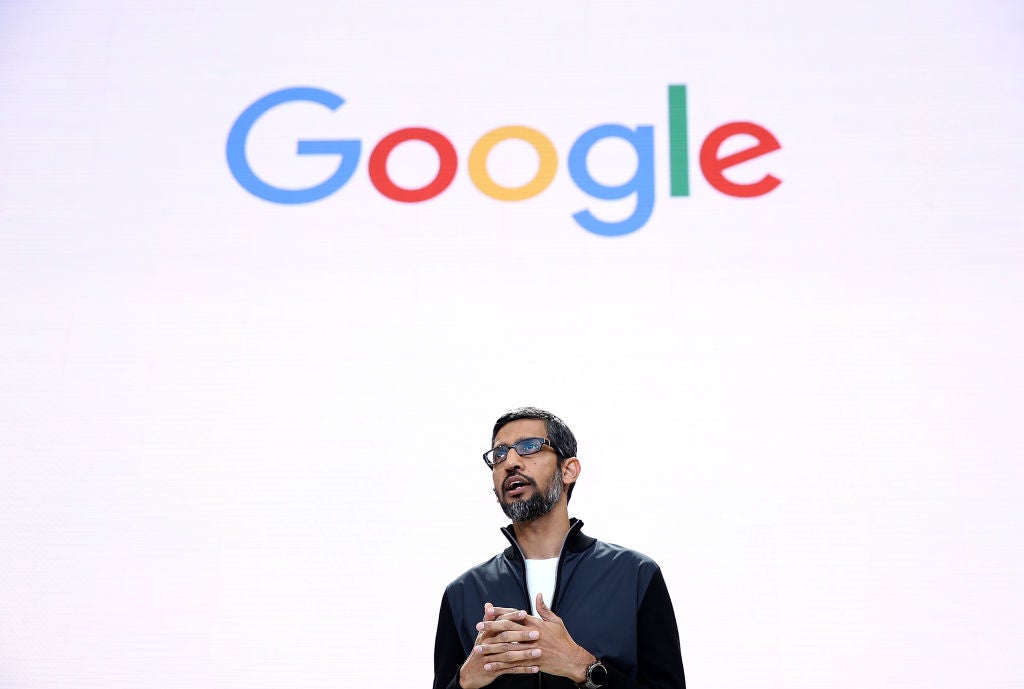 Google CEO Sundar Pichai delivers the keynote address at the Google I/O 2017 Conference at Shoreline Amphitheater on 17 May 2017 in Mountain View, California (Photo by Justin Sullivan/Getty Images)
Google
"Disappointed with today's decision. Google will keep working hard for a cleaner, more prosperous future for all," tweeted Google CEO Sundar Pichai.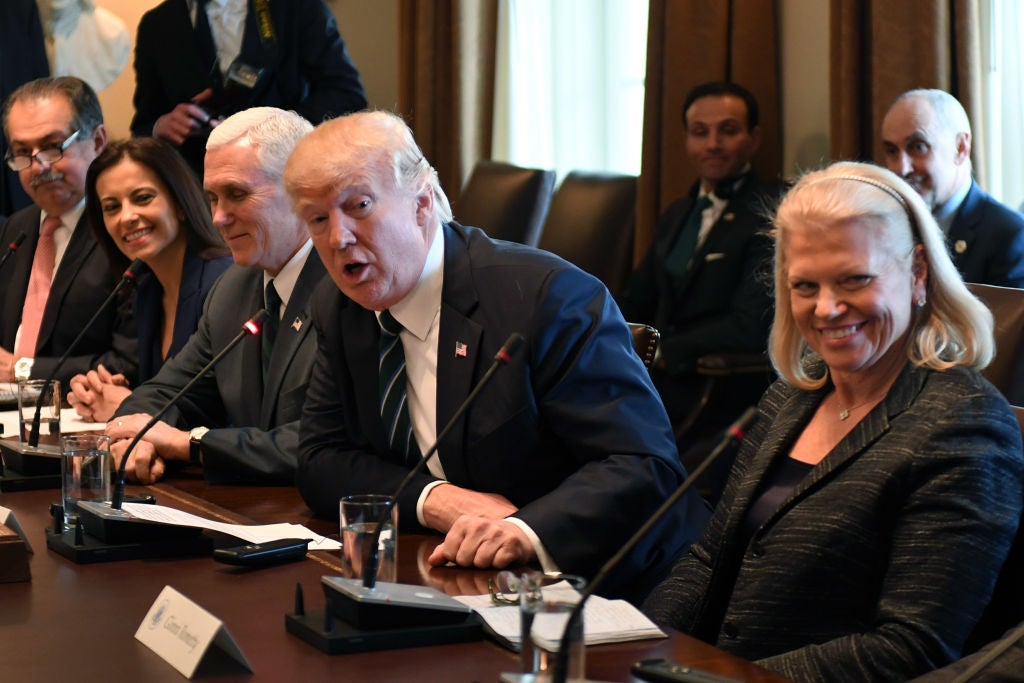 IBM CEO Virginia Marie 'Ginni' Rometty (R) during a roundtable discussion on vocational training with United States and German business leaders lead in the Cabinet Room of the White House on 17 March 2017 in Washington, DC. (Photo by Pat Benic-Pool/Getty Images)
IBM
"IBM today is reaffirming its support for the Paris Climate Agreement and stating clearly how we will continue our decades-long work to lower greenhouse gas emissions. Our call for an international agreement on this issue is more than a decade old, and we first voiced our support for the Paris Agreement in 2015 when it was negotiated," said IBM in a statement.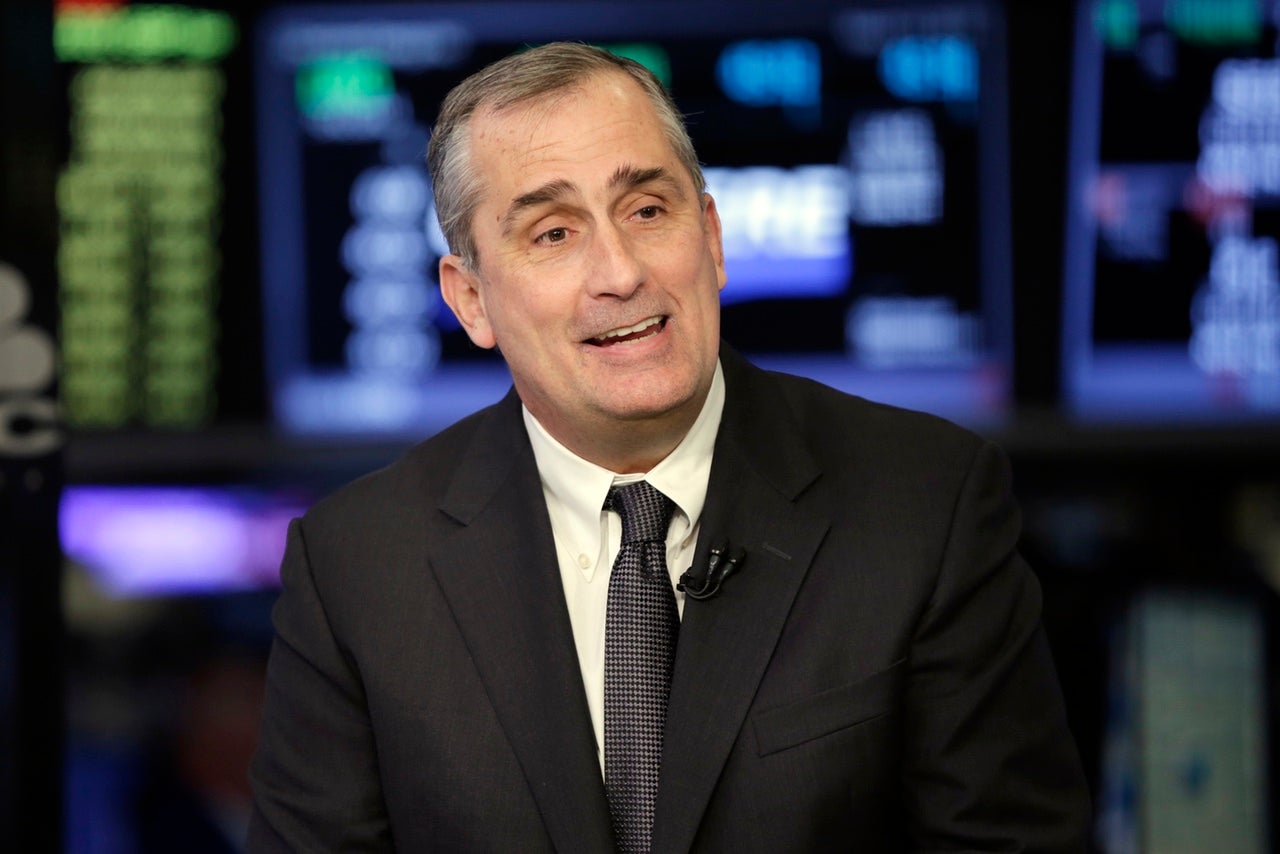 Intel CEO Brian Krzanich is interviewed on the floor of the New York Stock Exchange, Monday, 13 March 2017. Intel will buy Israel's Mobileye in a deal valued at about $US15 billion ($20 billion), instantly propelling the computer chip and technology giant to the forefront of autonomous vehicle technology. (AP Photo/Richard Drew)
Intel
"We operate in a global economy, and if we're not part of the global agreement on climate we are susceptible to retaliation through border taxes and other [measures]," global director of environment and energy policy at Intel, Stephen Harper, told the Financial Times.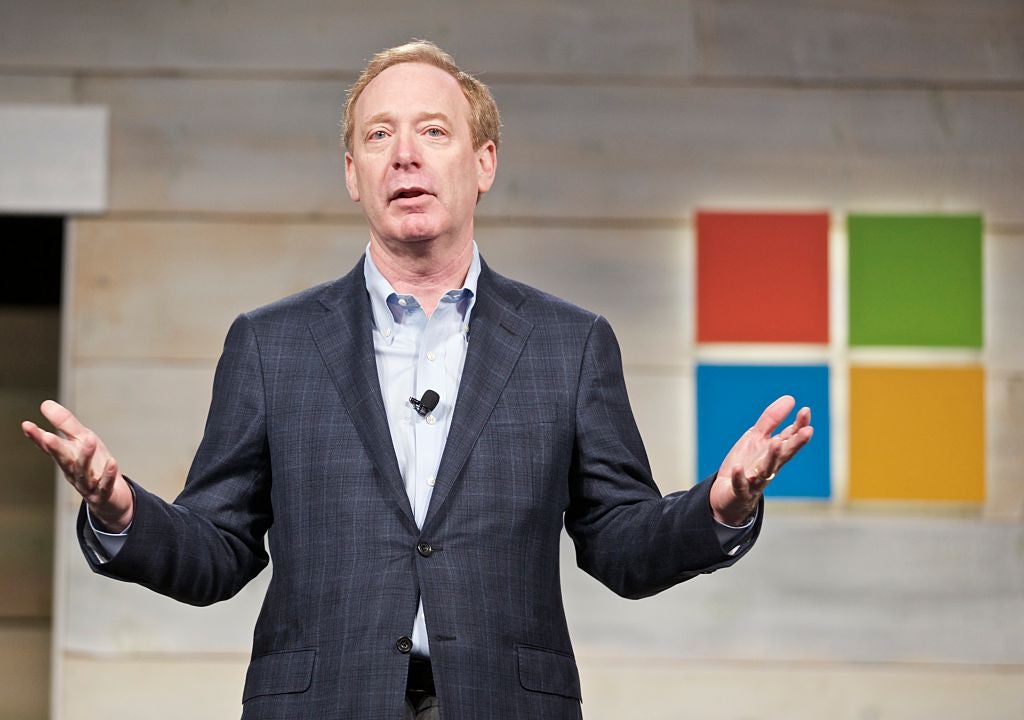 Brad Smith addresses shareholders during Microsoft Shareholders Meeting 3 December 2014 in Bellevue, Washington (Photo by Stephen Brashear/Getty Images)
Microsoft
"We're disappointed with the decision to exit the Paris Agreement. Microsoft remains committed to doing our part to achieve its goals," tweeted Microsoft president Brad Smith.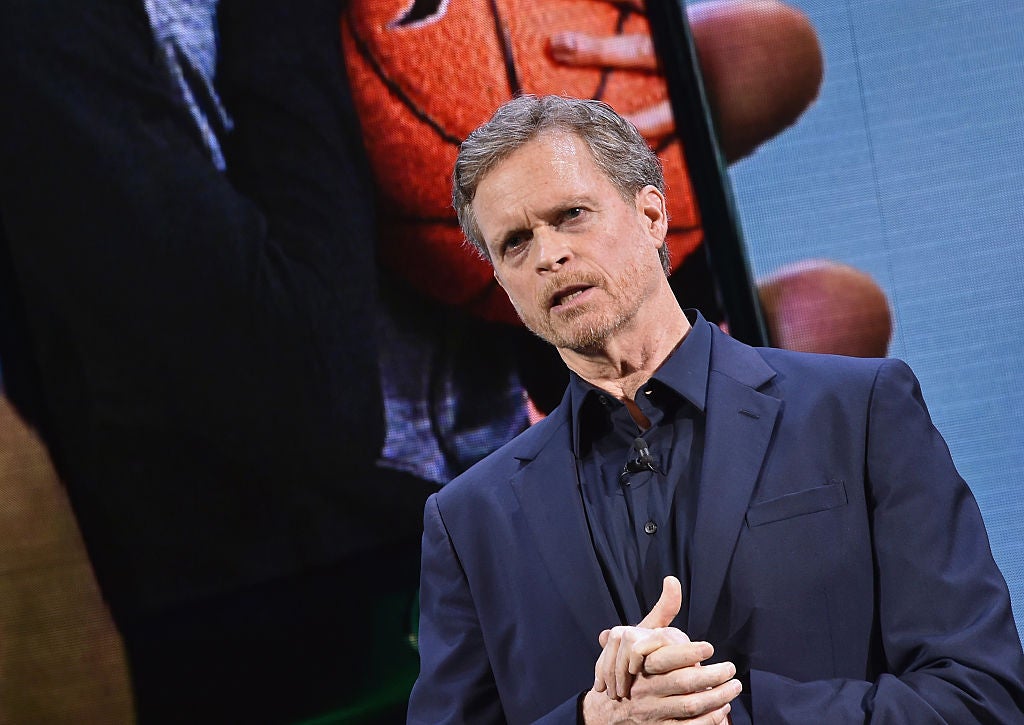 Chief Executive Officer of Nike, Inc, Mark Parker speaks during the Nike Innovation For Everybody Unveiling at Skylight at Moynihan Station on 16 March 2016 in New York City. (Photo by Mike Coppola/Getty Images)
Nike
"We are deeply disappointed by the recent shift in climate policy. Nike believes that climate change is a serious global threat and that the world will need to radically redesign industrial systems and economies in order to enable a low-carbon growth economy," Nike said in a statement.
"We will continue to honour the core commitments of the American Business Act on Climate Change Pledge, including reaching 100 per cent renewable energy in all Nike-owned or -operated facilities around the world by 2025, participating in the U.S. Department of Energy's Better Buildings Challenge and advancing materials innovation globally."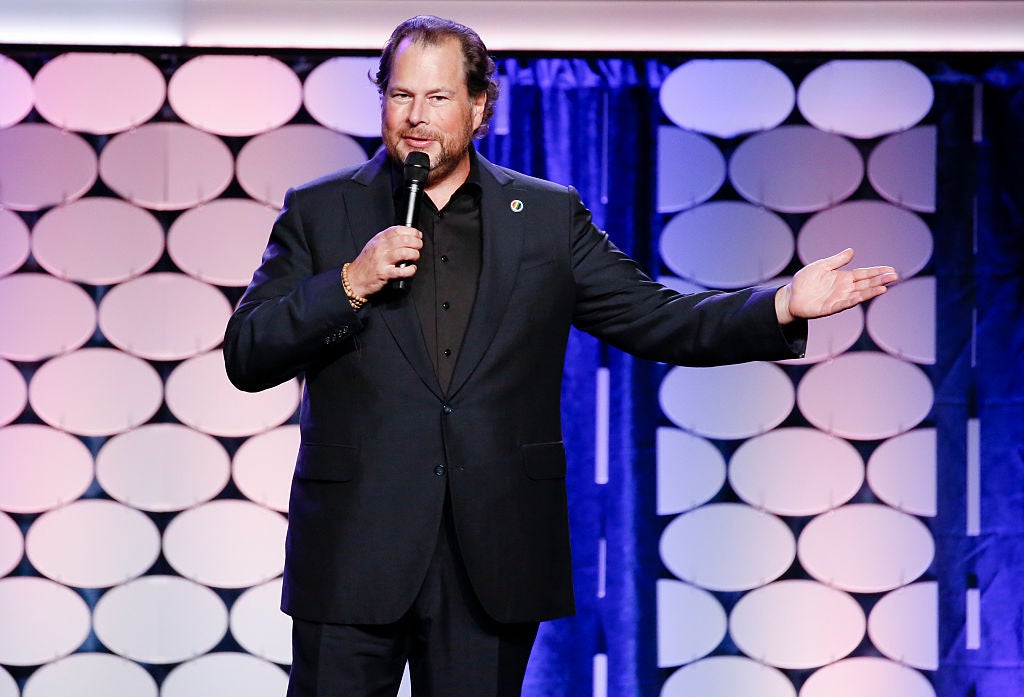 Marc Benioff, CEO of Salesforce, speaks at the GLAAD Gala at Metreon on 8 September 2016 in San Francisco, California. (Photo by Kimberly White/Getty Images for GLAAD)
Salesforce
"Deeply disappointed by President's decision to withdraw from Paris Agreement. We will double our efforts to fight climate change," tweeted Salesforce CEO Marc Benioff.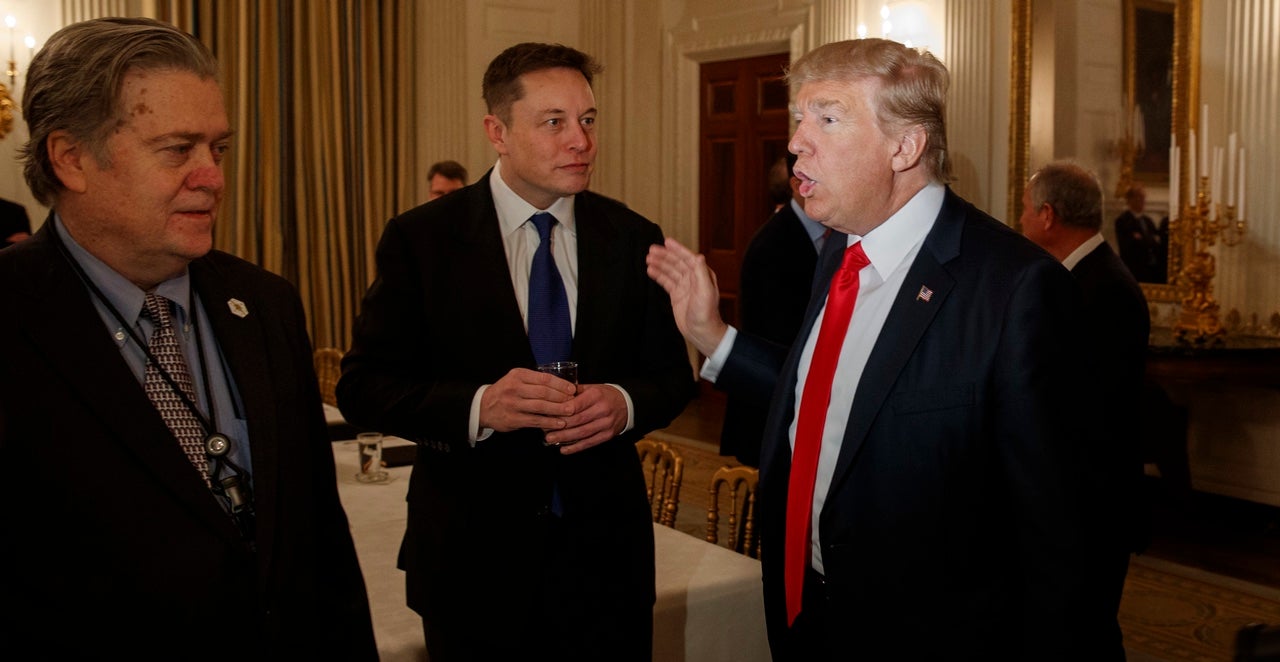 Elon Musk with Donald Trump and Steve Bannon in February 2017 (AP Photo/Evan Vucci)
Tesla
"Am departing presidential councils. Climate change is real. Leaving Paris is not good for America or the world," tweeted Tesla and SpaceX founder Elon Musk.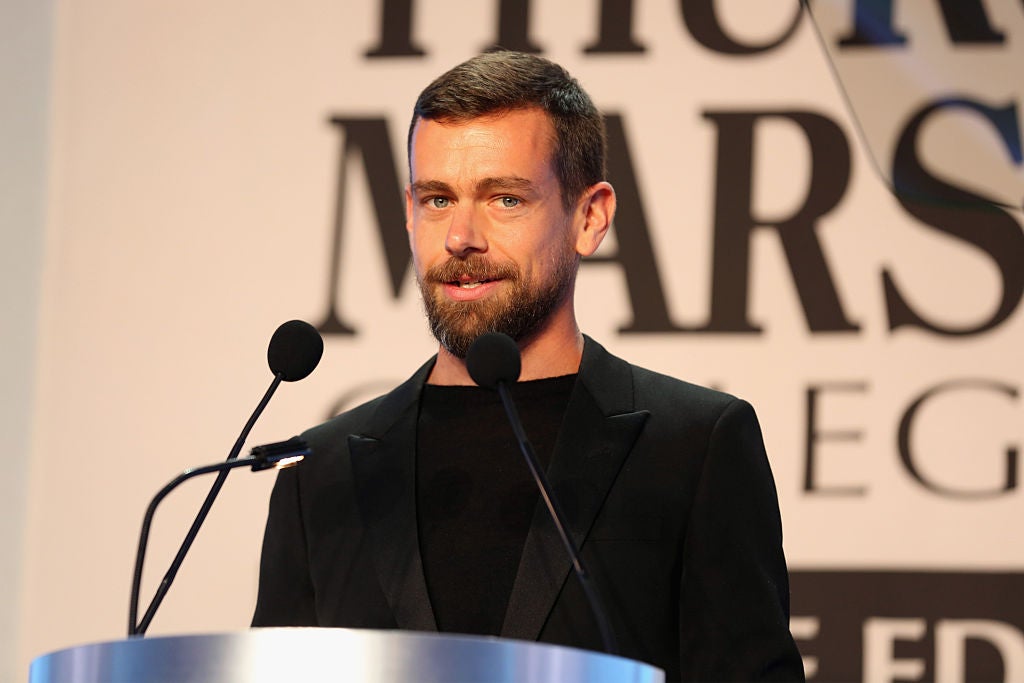 CEO of Twitter and Square Jack Dorsey accepts the award for CEO of the Year onstage during the Thurgood Marshall College Fund 28th Annual Awards Gala at Washington Hilton on 21 November 2016 in Washington, DC. (Photo by Teresa Kroeger/Getty Images for Thurgood Marshall College Fund)
Twitter
"This is an incredibly shortsighted move backwards by the federal government. We're all on this planet together and we need to work together," tweeted Twitter CEO Jack Dorsey.