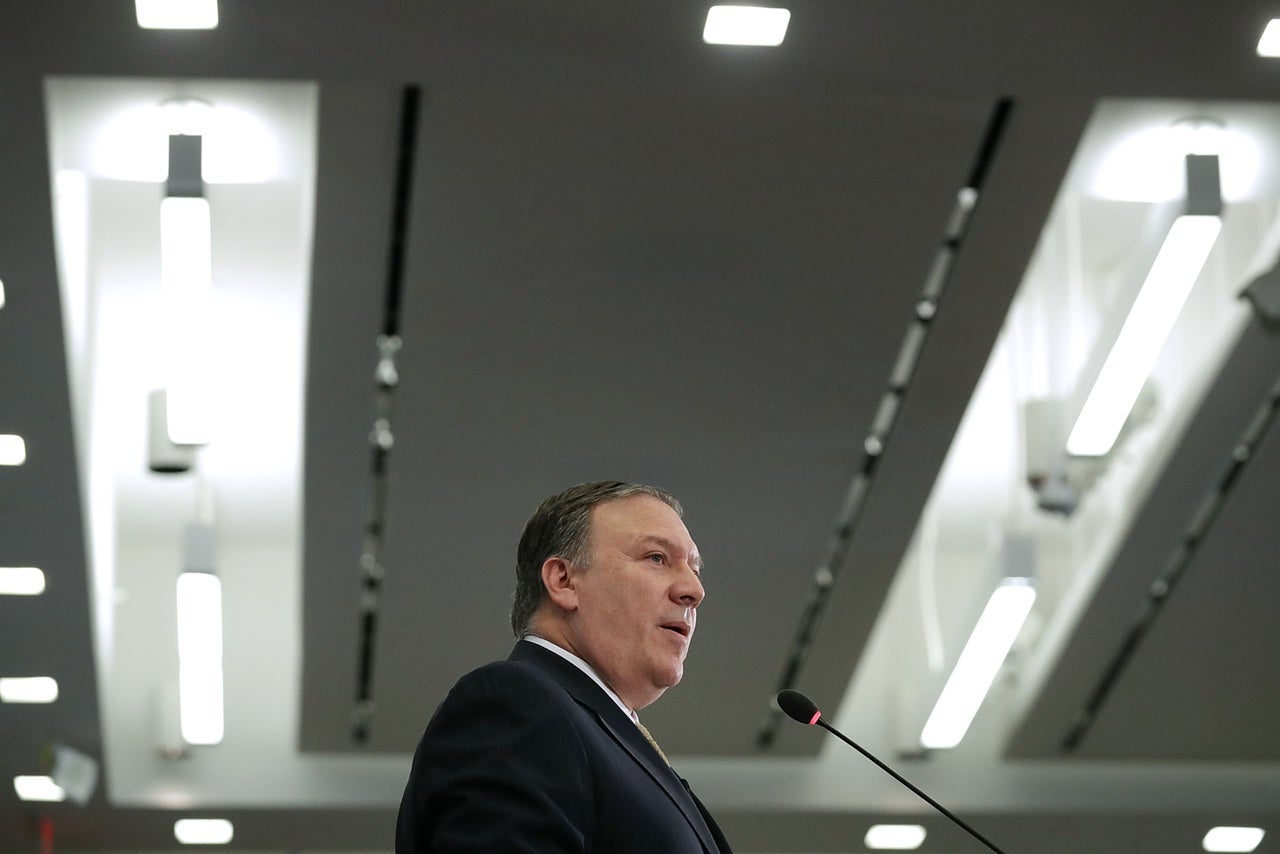 The television show Shark Tank gives aspiring entrepreneurs a chance to pitch business investors on their ideas. And according to new reports, the CIA has its own version of Shark Tank to get personnel thinking about espionage technology in innovative ways.
Central Intelligence Agency Director Mike Pompeo delivers remarks at The Center for Strategic and International Studies 13 April 2017 in Washington, DC. (Photo by Chip Somodevilla/Getty Images)
Cyberscoop reports that the CIA's internal Shark Tank-like effort is a recognition that technology acquisition inside government agencies can be slow. But with a little bit of competition (and apparently some costumes) the CIA hopes that it can help its technology specialists think outside the box.
"We have run three Shark Tanks, you know like the TV show," the CIA's chief information officer John Edwards said this week at the Public Sector Innovation Summit. "The last one we had 21 submissions. These guys get pretty creative, some dress up as different characters and present and it's a lot of fun."
Yes, it does sound like fun, I suppose. But it also sounds like the CIA is just as painfully hokey as any other white collar workplace. Which, I guess, is fairly accurate, aside from the fact that the agency is tasked with overthrowing governments and snooping on the entire world.
CIA employees pitch their ideas to members of the Directorate of Digital Innovation, created under the Obama administration in 2015 to jumpstart cyber capabilities in the intelligence community. But we'll see if the initiative survives. The Trump administration is looking to overhaul the entire structure of the US intelligence community. Despite Trump's insistence that he care about "the cyber" he isn't technologically adept in the slightest.
Another ding against the CIA's latest effort at innovation? Shark Tank stars a vocal Trump critic, Mark Cuban. CIA's CIO John Edwards is probably kicking himself and wishing he'd said that their internal tech competitions were like The Apprentice.