Victorian Premier Daniel Andrews shared a post on Facebook yesterday detailing a new initiative that has resulted in an extra 500 pharmacists prepared to give flu shots this season.
He had just two rules for anyone wishing to comment on the post: "If you have any questions about this flu shot, please ask away. If you're peddling conspiracies about vaccinations, please go away."
Influenza contributes to 13,500 hospitalisations and 3,000 deaths in Australia every year.
Public attention has recently focused on improving vaccination rates in Australian infants and children. But actually the largest unvaccinated group of people recommended for immunisation are adults. </p> <p>Of 4.1 million unvaccinated Australians, 92% (3.8 million) are adults, and only a small fraction are children.
Read more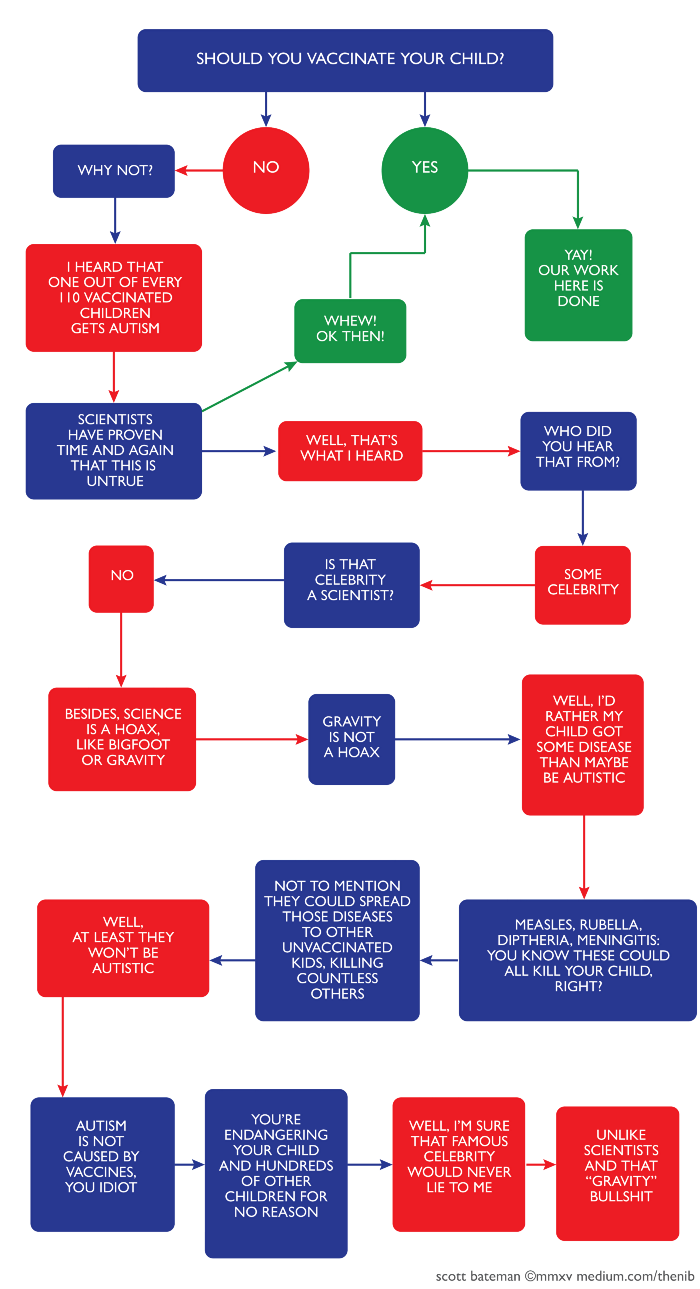 Yes, you should. Yes. Very much so, yes. Yup. Indeed you should. Yes. Yep. Affirmative. Do it. Yes. Certainly. Uh-huh. Absolutely. Yes, yes, yes.
Read more