Image Cache: A new book published by the Imperial War Museum features a rare collection of colour photos from World War II, some of which haven't been seen in over 70 years. From P-51D Mustangs and Flying Fortresses through to anti-aircraft spotters and flame hurling tanks, these images cast the war in a vibrant new light.

Images: IWM
Browse through the cool photos, animations and diagrams in Gizmodo's Image Cache here.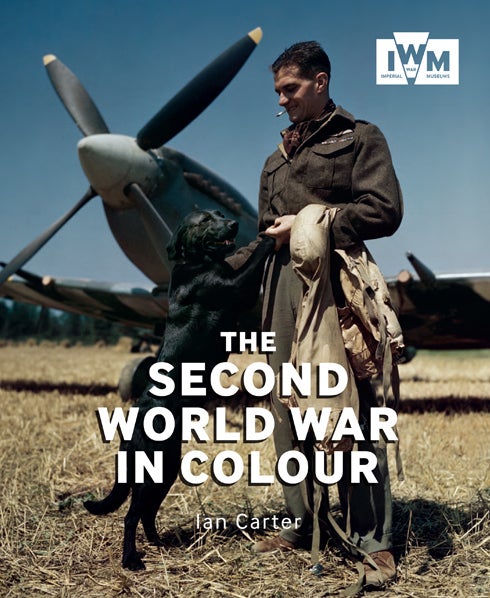 During the war, Britain's Ministry of Information had control over which photos could be shared with the press, colour images included. The vast majority of photos taken during the war were in black and white, but between 1942 and 1945, British photographers managed to snap around 3000 colour images. Those which survived became part of the IWM archives in 1949. All of the colour photos in this stunning new collection, The Second World War in Colour, were pulled from this invaluable collection.
The majority of people living today imagine the Second World War without colour. This has the unfortunate effect of making the war seem like it's more ancient than it really is, while giving the conflict an otherworldly quality. Black and white photos are great, it's just that they make things seem a little less real. The photos shown in this new book allow us to travel back in time and see things as they really were, even if many of the images were staged and clearly shot for propaganda purposes.
"The images in this book show the vivid hues of the flames and fabrics, the intense blue skies, the sun-tanned faces and the myriad of colours of military camouflage," said author and senior IWM curator Ian Carter in a release. "Black and white photography puts a barrier between the subject and the viewer, colour photography restores that missing clarity and impact. As the most destructive war in history gradually fades from living memory, it becomes more important to take away the remoteness and bring the Second World War to life."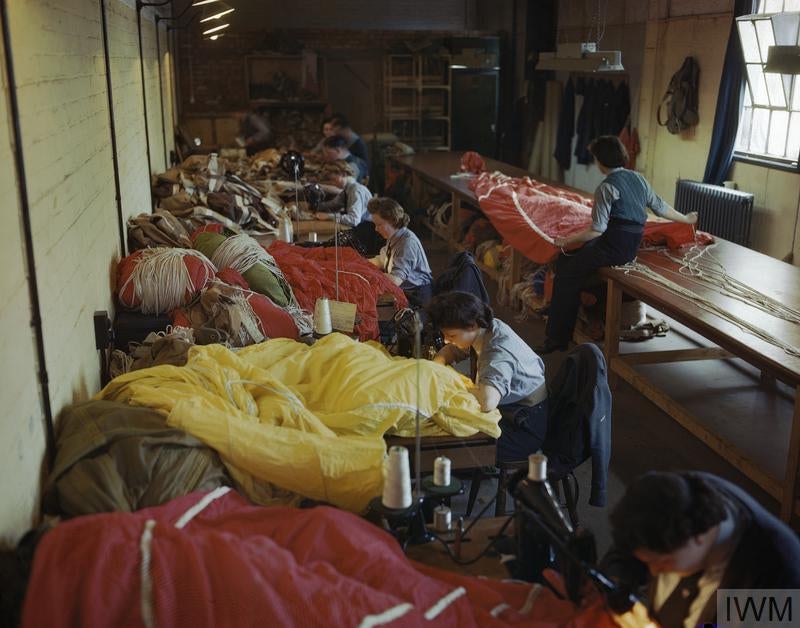 Members of the Women's Auxiliary Air Force (WAAF) preparing parachutes for use by British airborne forces during the invasion of Europe, May 1944. (Image: IWM)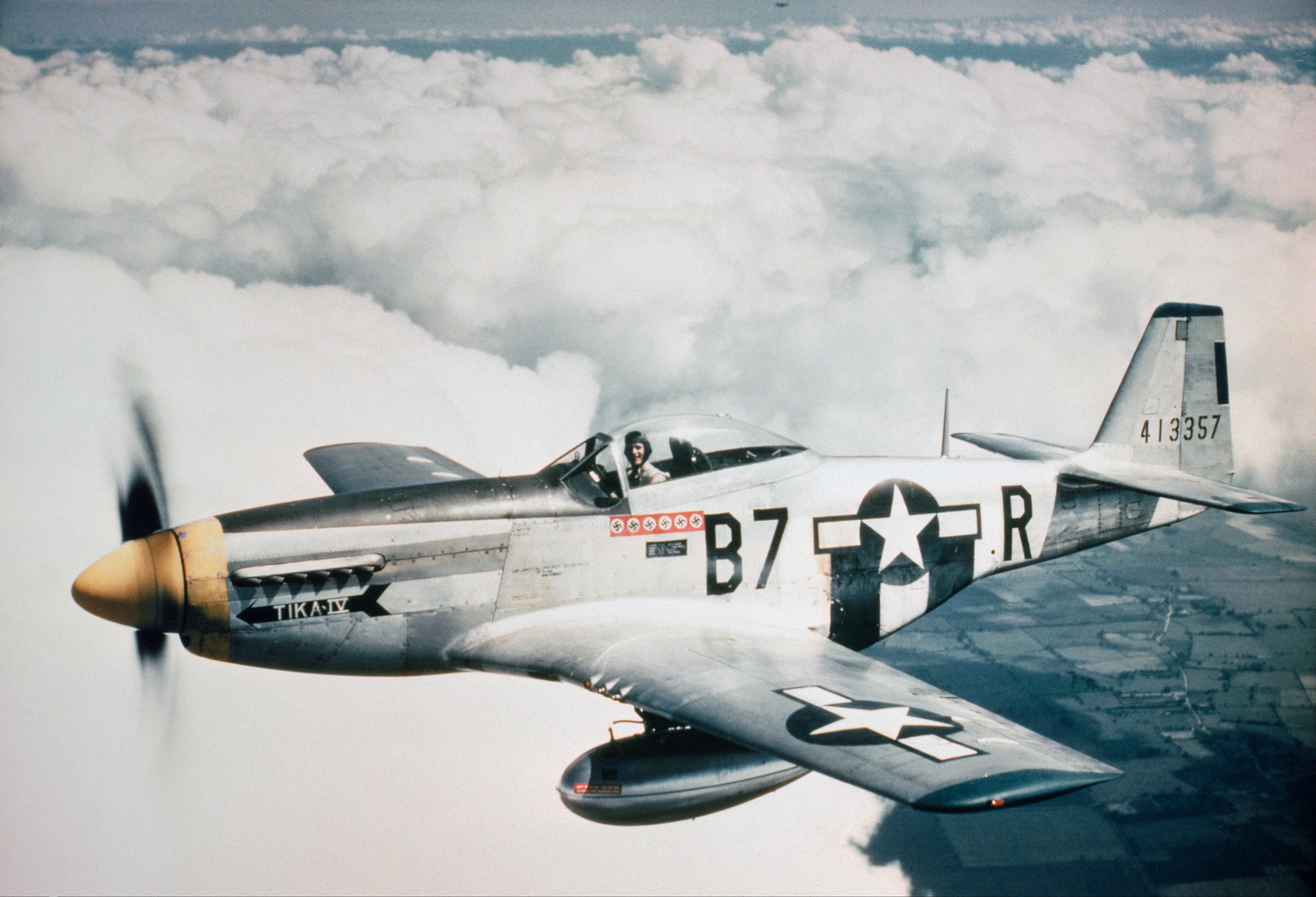 Lieutenant Vernon R. Richards of the 361st Fighter Group fliying his P-51D Mustang nicknamed 'Tika IV', during a bomber escort mission in 1944. Check out the six swastikas, each representing a kill. This guy's been busy. (Image: IWM)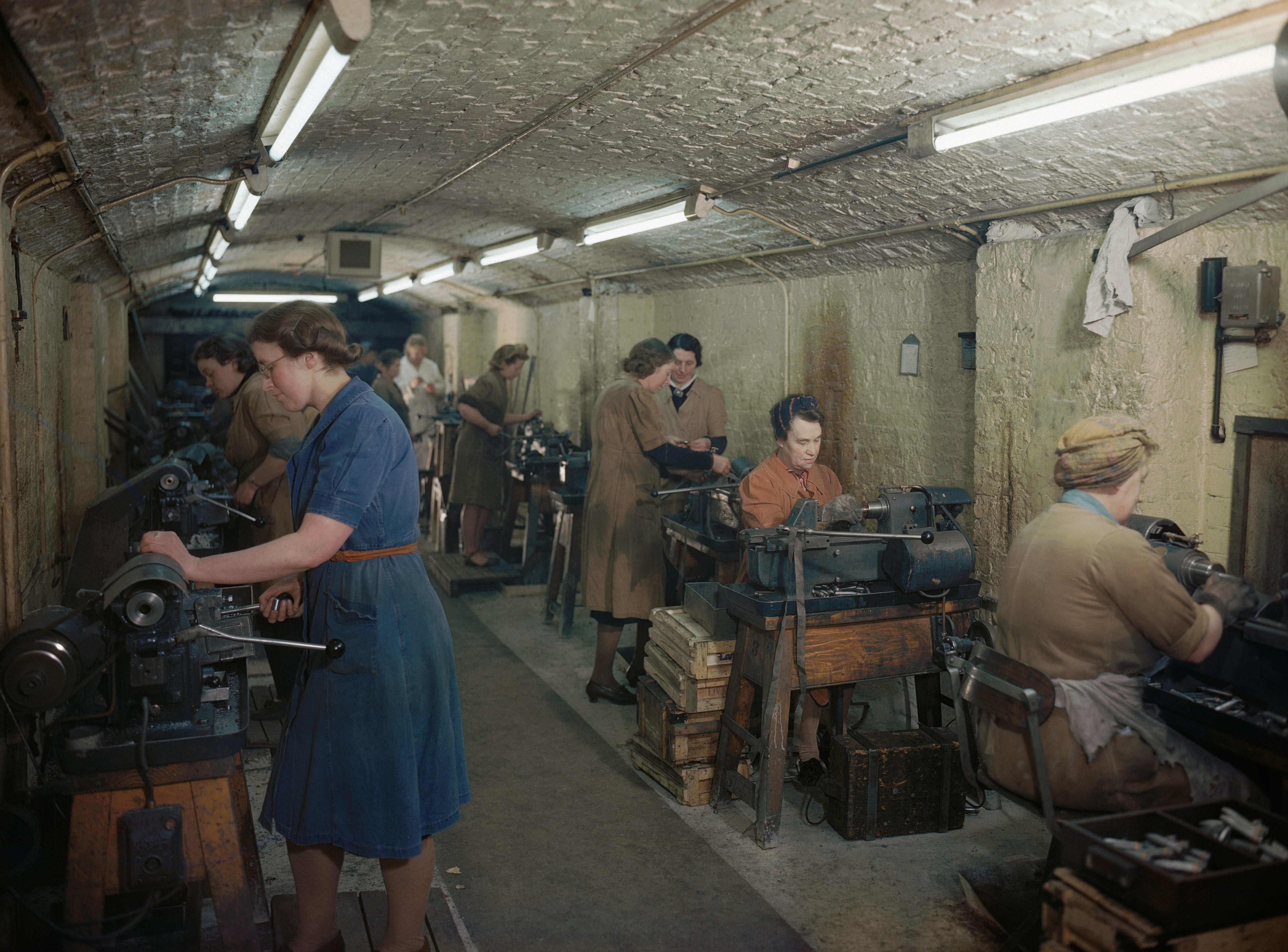 Women producing bullets and cannon shells in an underground munitions factory on the Wirral, Merseyside, 1945. (Image: IWM)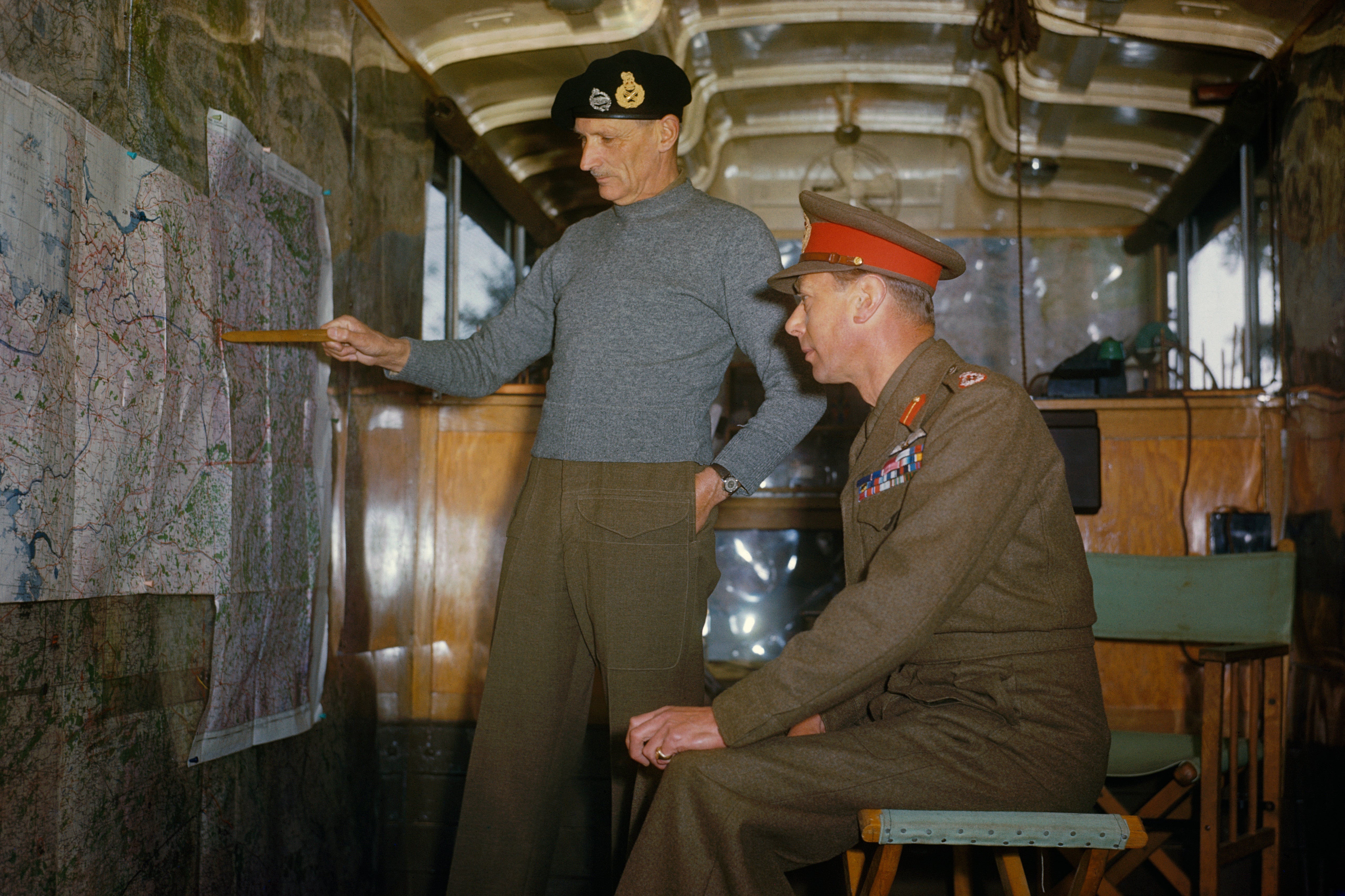 Field Marshal Sir Bernard Montgomery explains Allied strategy to King George VI in his command caravan in Holland, October 1944. (Image: IWM)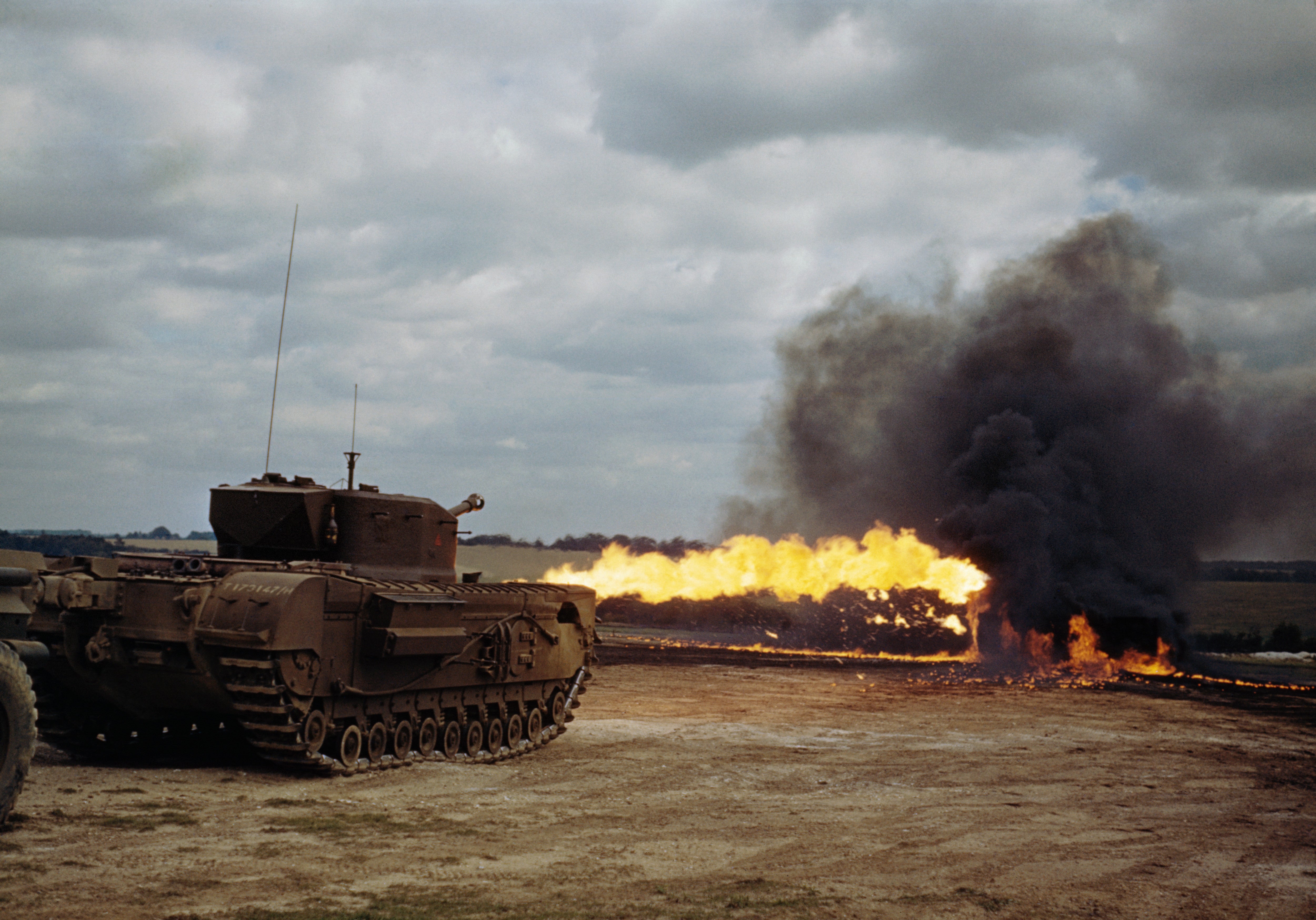 A Churchill Crocodile flamethrower tank in action, August 1944. (Image: IWM)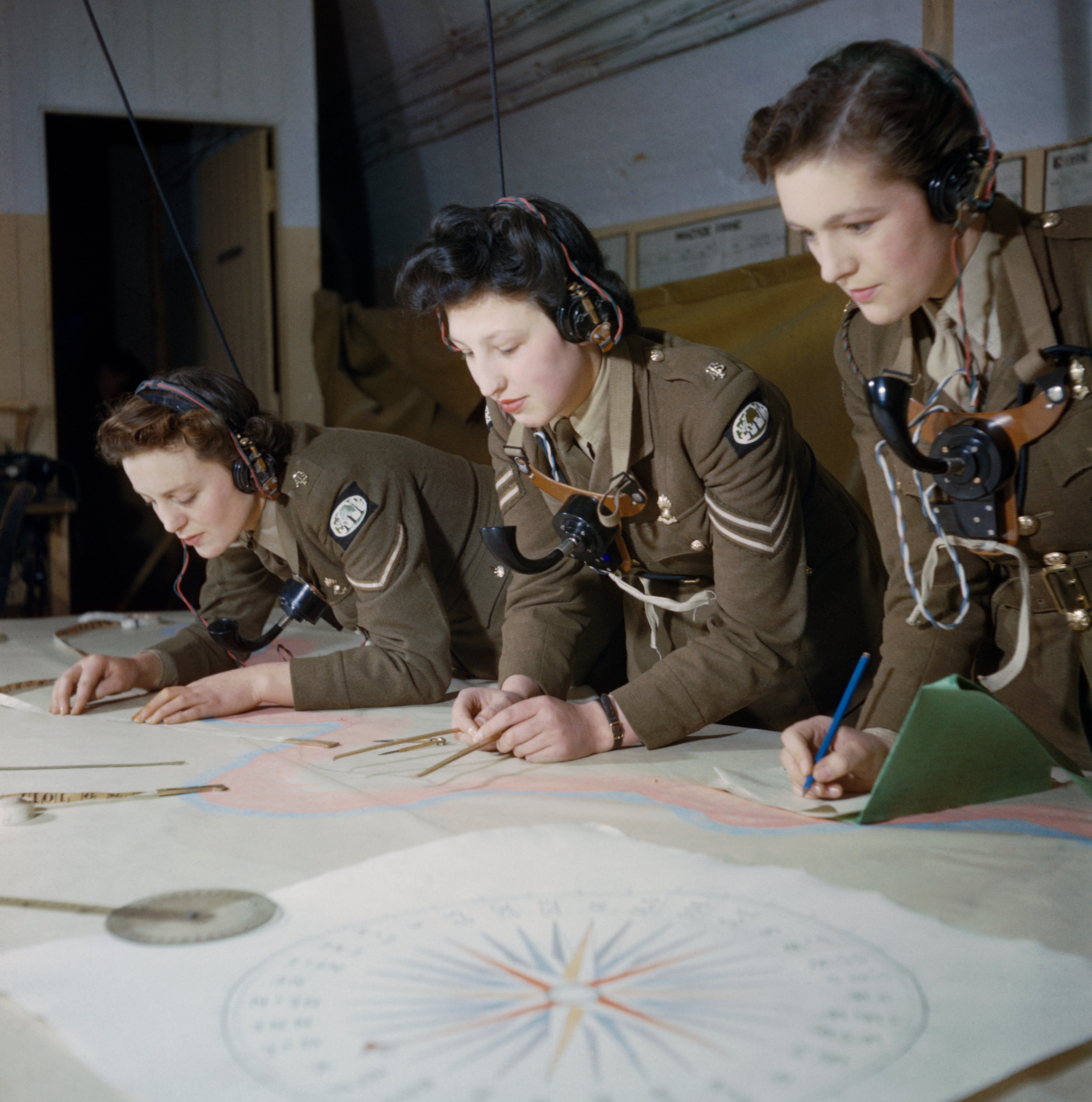 Auxiliary Territorial Service (ATS) plotters at work at Coastal Artillery Headquarters in Dover, December 1942. (Image: IWM)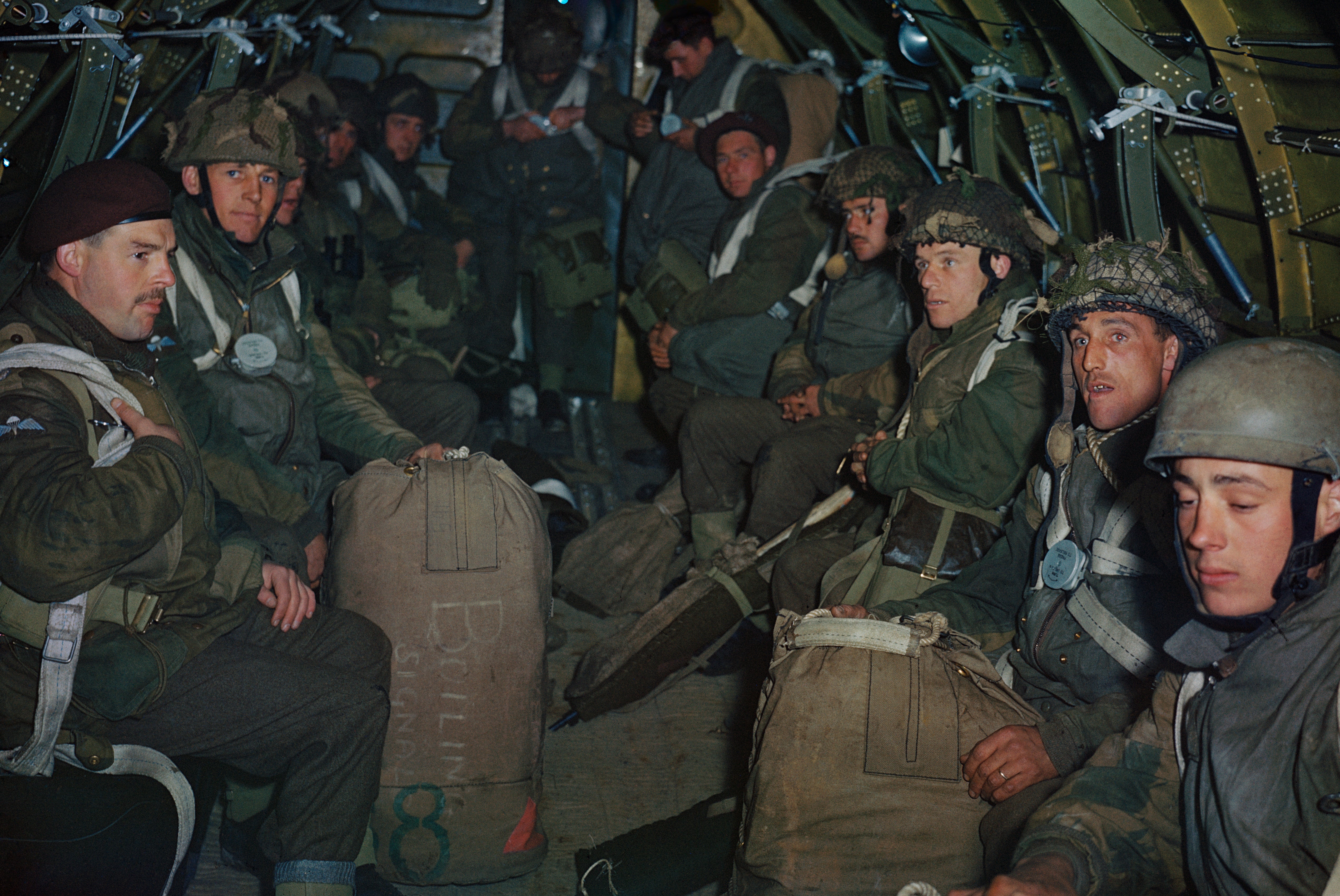 British paratroopers prepare for a practice jump from an RAF Dakota based at Down Ampney in Wiltshire, 22 April 1944. (Image: IWM)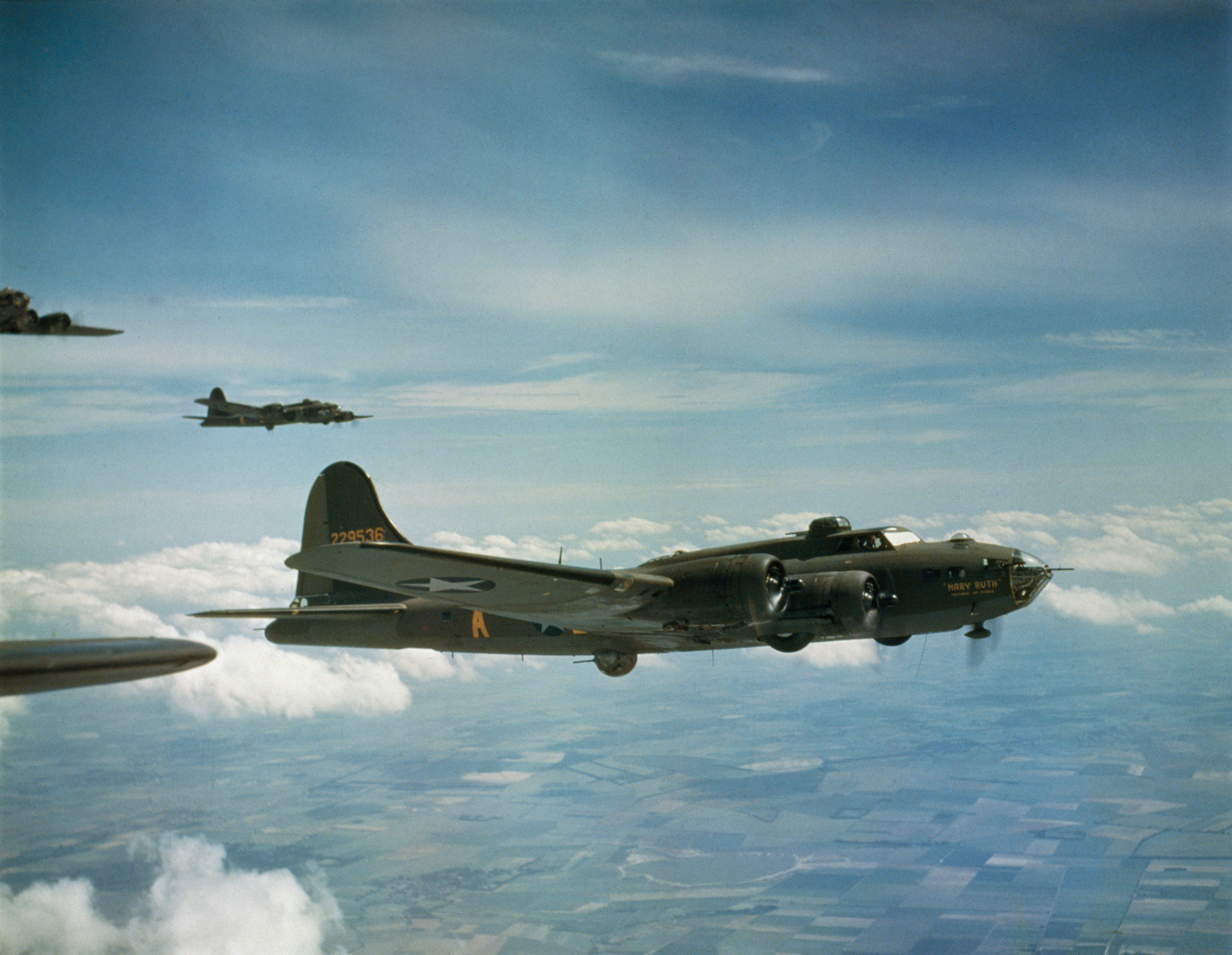 B-17F Flying Fortress 'Mary Ruth — Memories of Mobile' of the 91st Bomb Group, US Eighth Air Force, on a mission to attack the U-boat pens at Lorient, May 1943. (Image: IWM)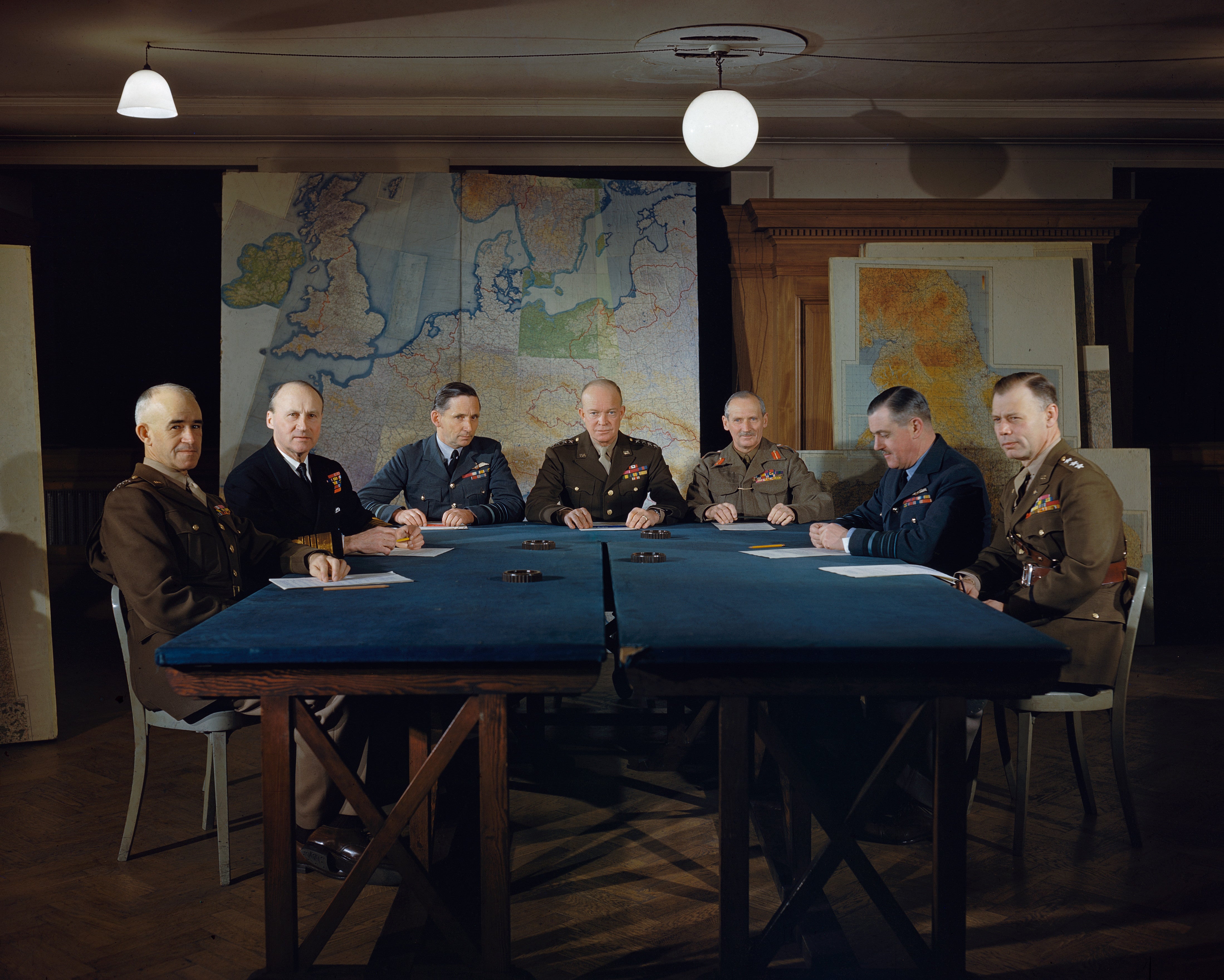 General Dwight D. Eisenhower and his senior commanders at Supreme Allied Headquarters in London, February 1944. (Image: IWM)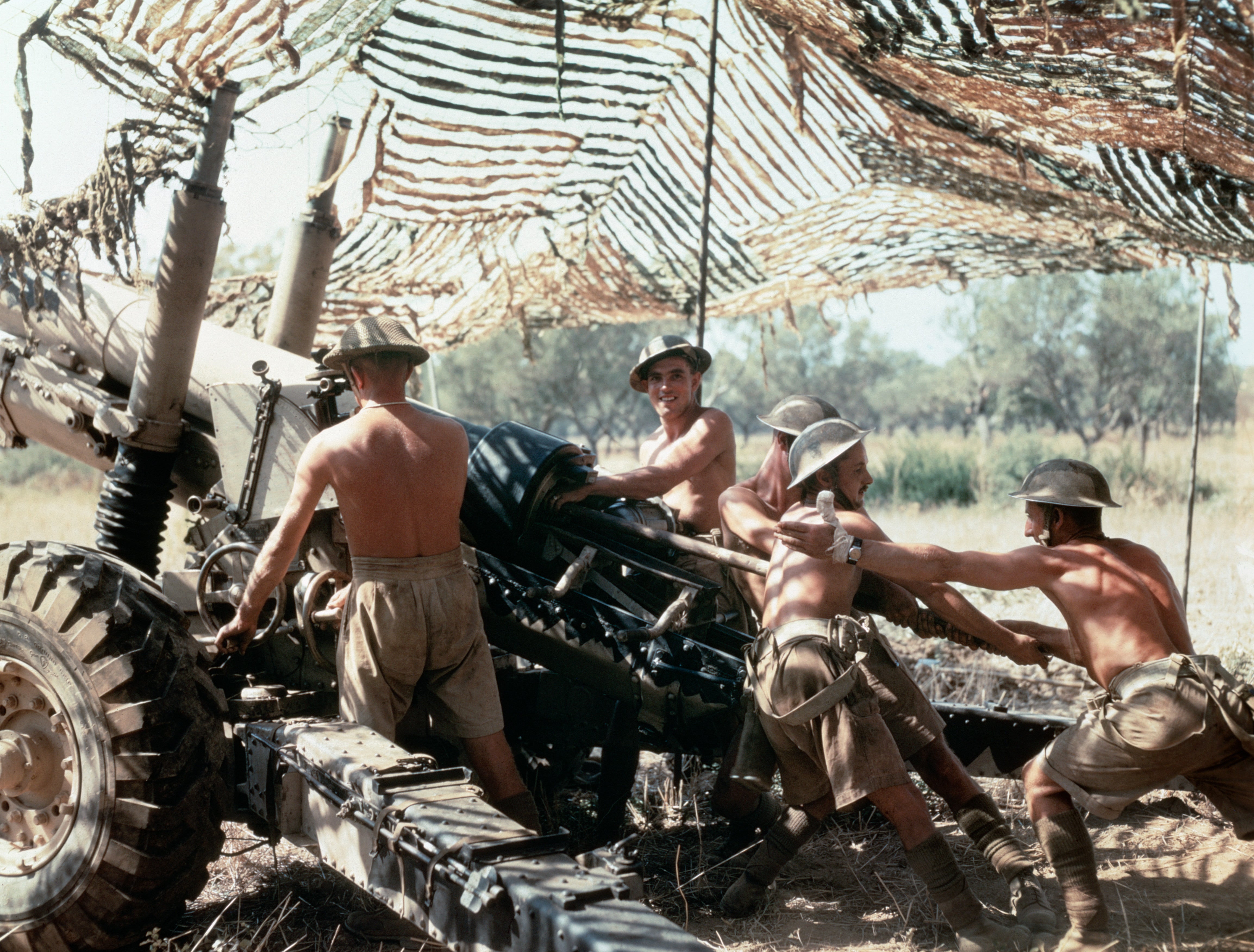 A 15cm gun crew from 75th (Shropshire Yeomanry) Medium Regiment, Royal Artillery, in action in Italy, September 1943. Check out the heavily bandaged thumb of the soldier at far right. (Image: IWM)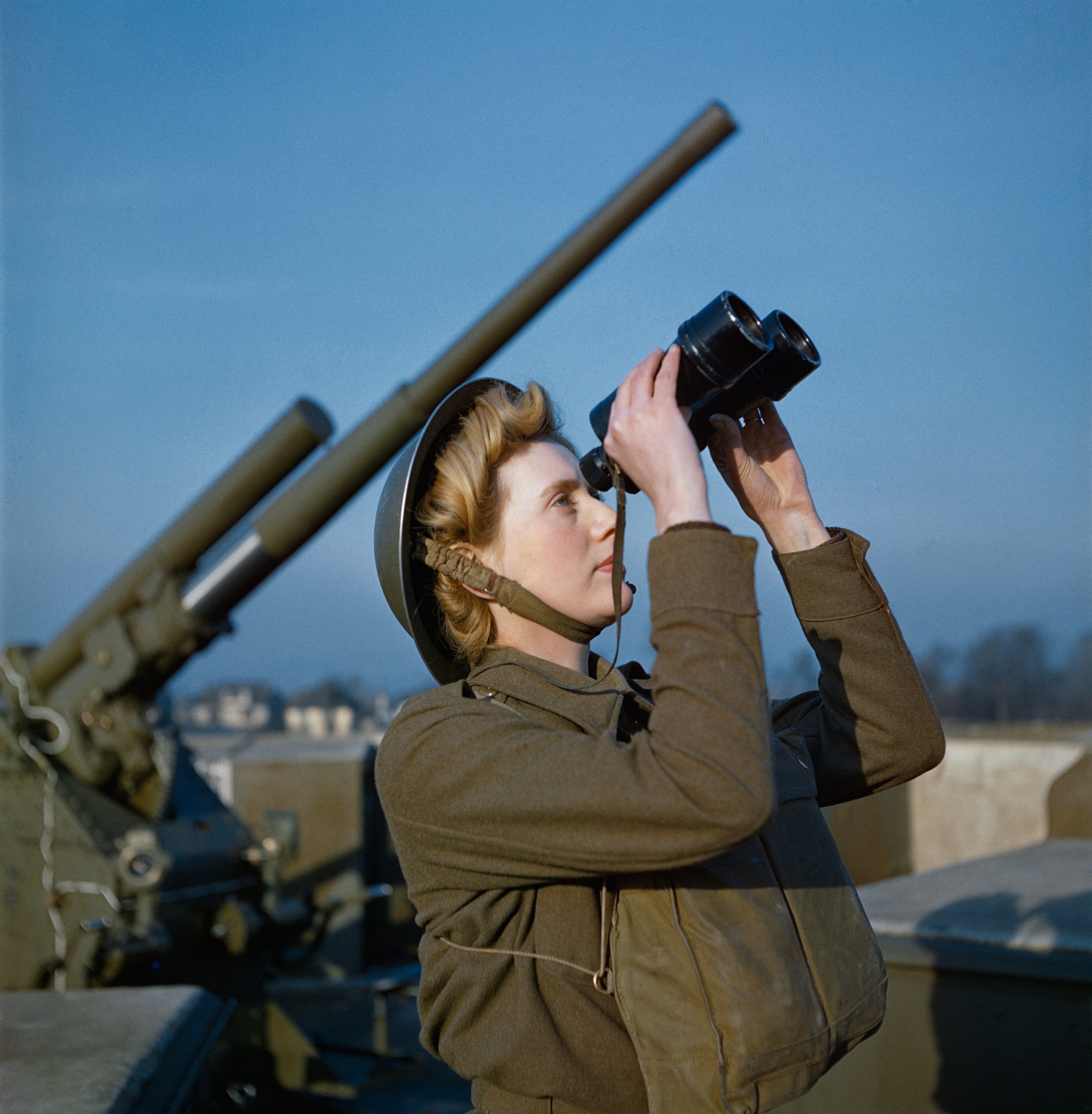 An Auxiliary Territorial Service (ATS) 'spotter' at a 10cm anti-aircraft gun site, December 1942. (Image: IWM)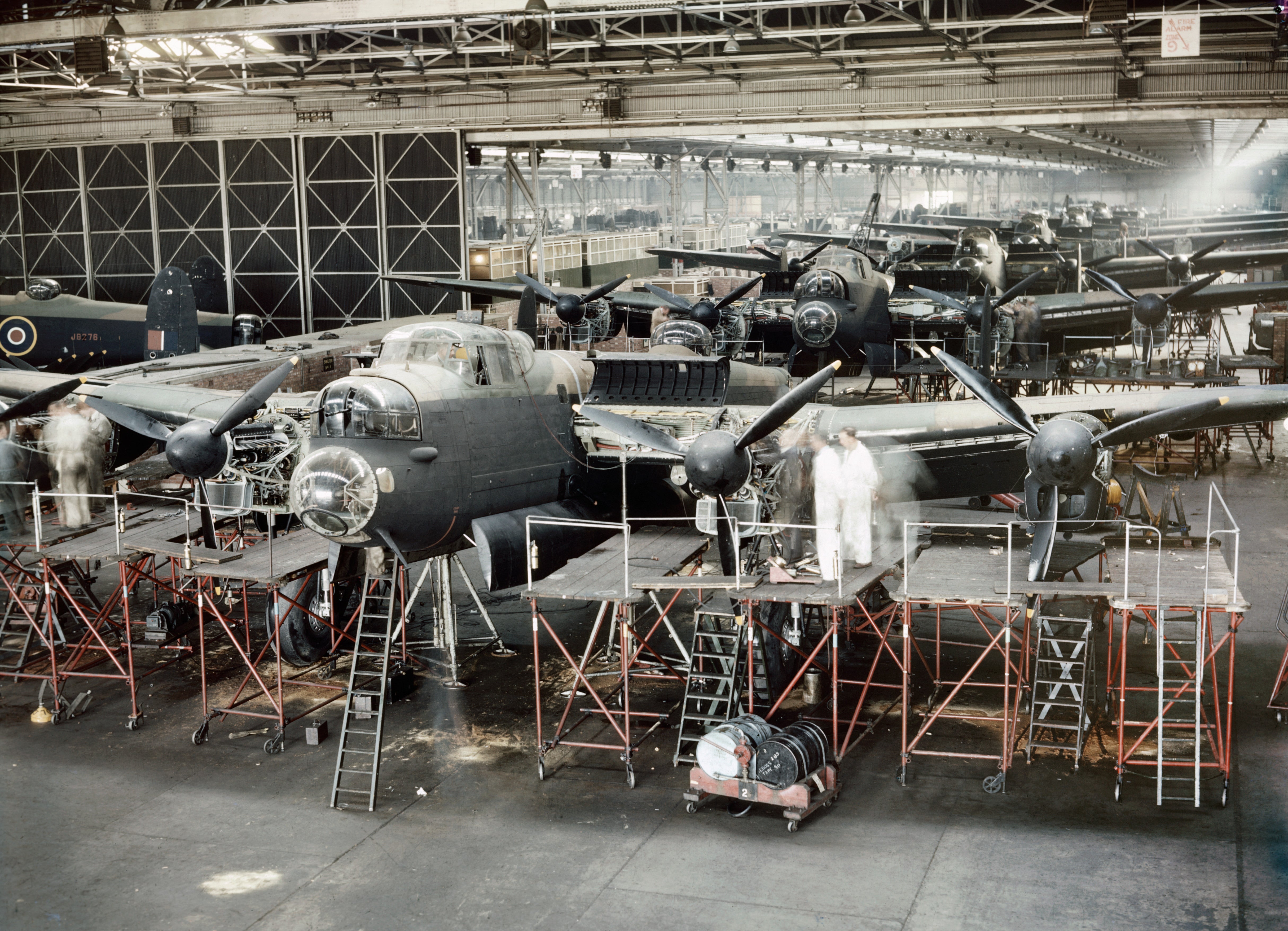 Lancaster bombers nearing completion in Avro's assembly plant at Woodford near Manchester, 1943. (Image: IWM)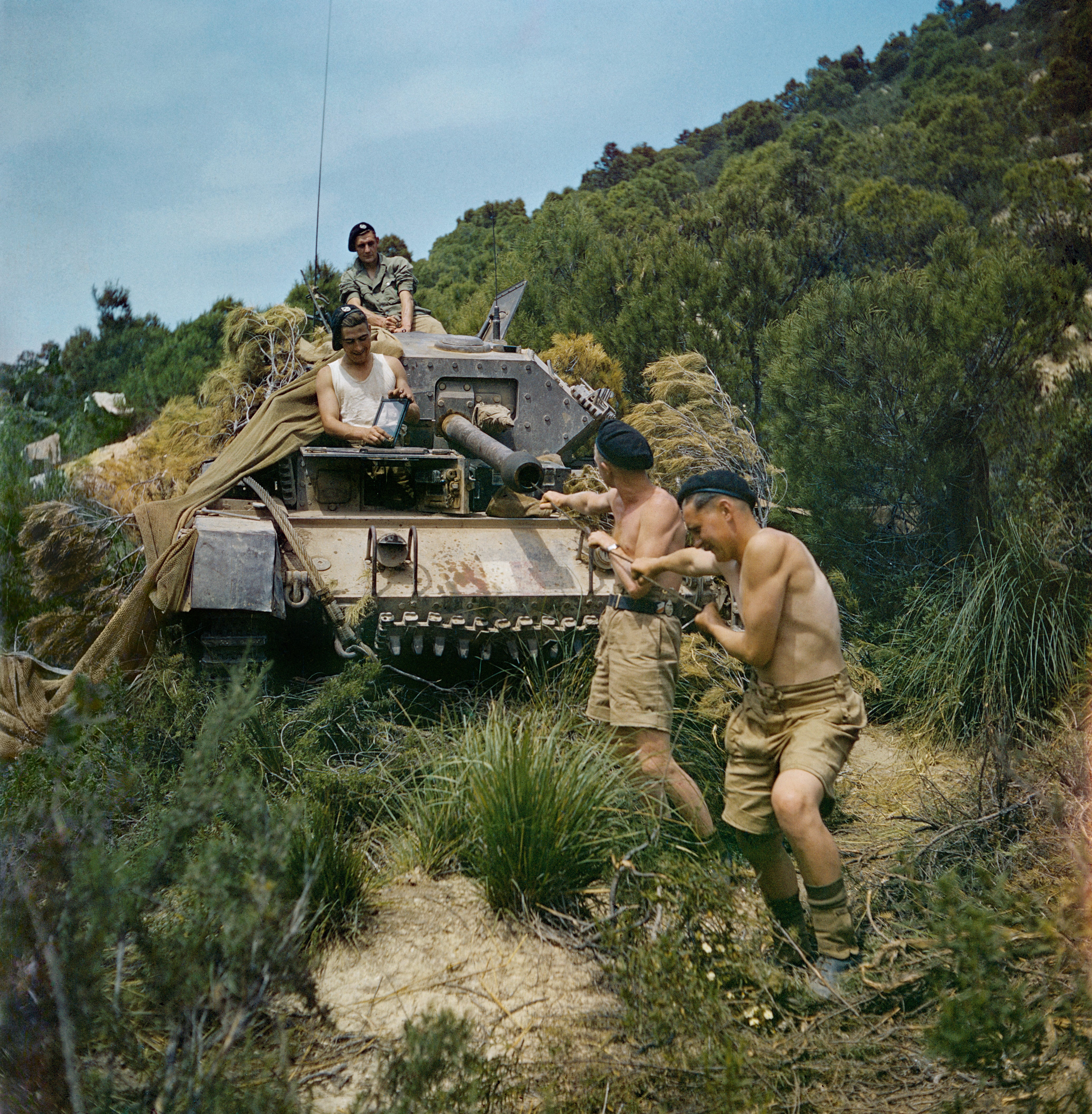 A crew from the 16th/5th Lancers, 6th Armoured Division, clean the gun barrel of their Crusader tank at El Aroussa in Tunisia, May 1943. (Image: IWM)
Land Army women sawing larch poles for use as pit props at the Women's Timber Corps training camp at Culford, Suffolk, 1943. (Image: IWM)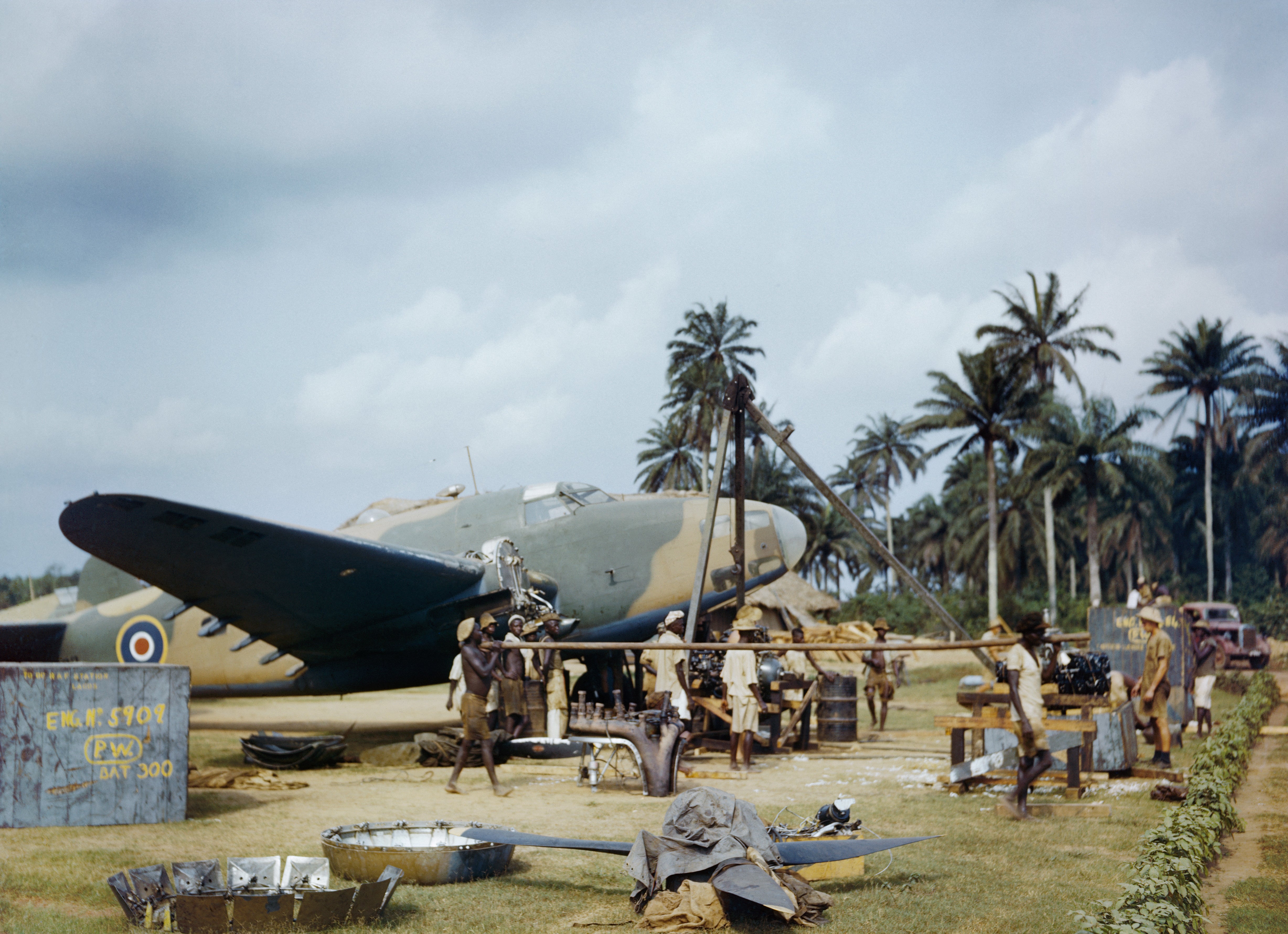 Local workers help RAF fitters change the engine of a Lockheed Hudson at Yundum in the Gambia, April 1943. (Image: IWM)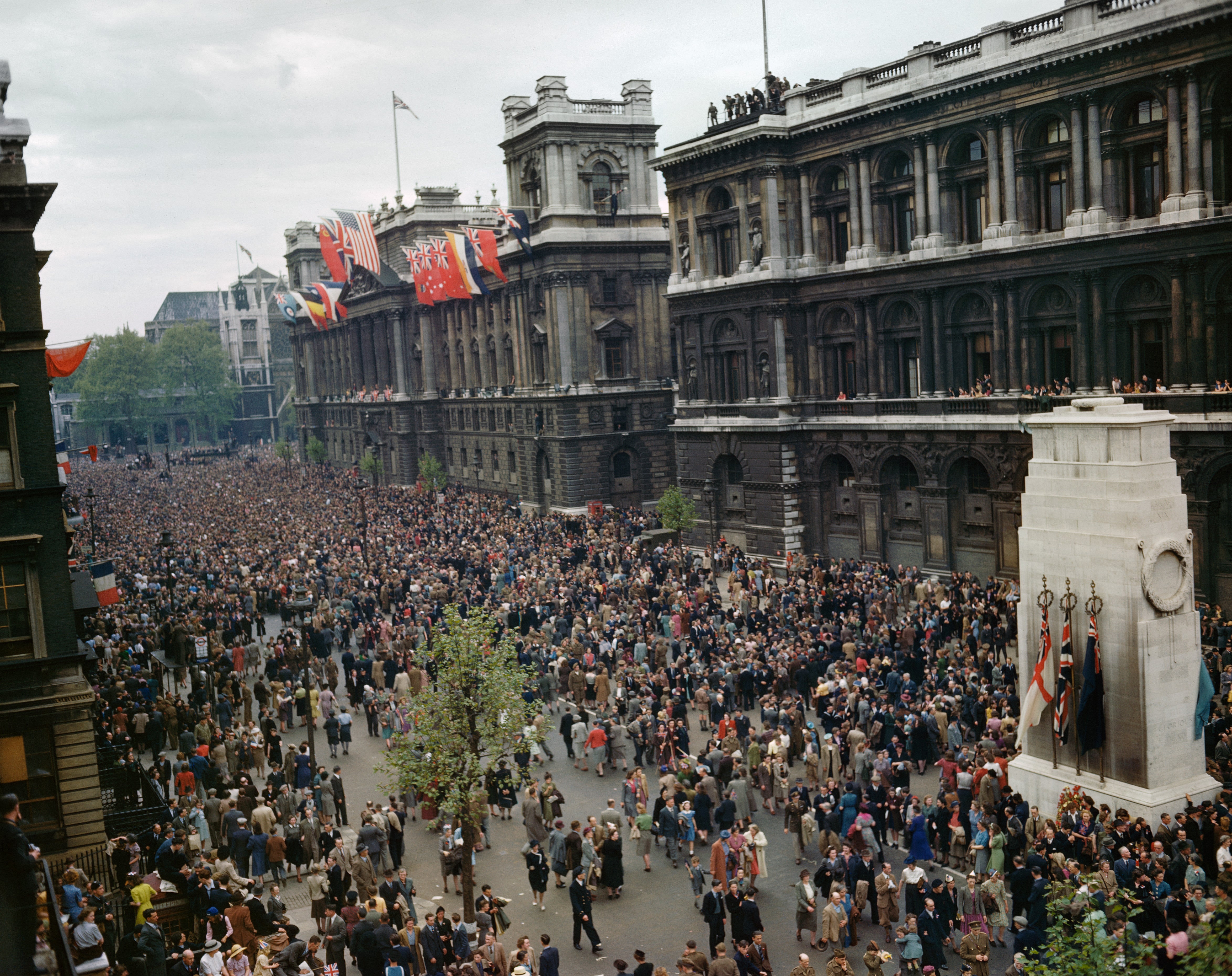 Crowds celebrate VE Day near the Cenotaph in Whitehall, 8 May 1945. (Image: IWM)
These colour images and others are featured in a new Imperial War Museums publication The Second World War in Colour which is now available here.