The Opel Insignia Grand Sport — the car that will soon be coming to Australian shores badged as the Holden Commodore — has been launched in Europe. Early reception of its driving dynamics is good, and that's a positive start for a vehicle that will have to be spectacular to impress the stalwarts that know the Commodore as a rear-drive, tyre-shredding V8 monster.
The 2018 Holden Commodore will arrive in Australia a very different car to the one that preceded it. Instead of a rear-wheel-drive V6 or V8, the new car will have two engine options in a 2.0-litre turbo inline four and an upgraded version of the 3.6-litre V6 currently in the 2017 VFII, both paired to a 9-speed auto gearbox driving the front wheels. That V6 will also have an all-wheel drive option, the first for a mainstream Commodore — maybe you remember the ill-fated Adventra V8, though, or the HSV Coupe4 based on the two-door Monaro.
But it's the tech and interior quality that you can focus on if you're reading some early Euro reviews of the Insignia Grand Sport. Various specs of the Commodore, set to launch into Australia in early 2018, will have some of the Holden Eye front-facing camera smarts that we saw in the 2016 Astra — adaptive cruise control, automatic emergency braking and lane-keeping assist being three big features of that tech. The car, too, will have heated/ventilated front and rear seats with massage settings, and active noise cancellation that deadens road noise by playing its opposite frequency through the car's speakers — like a good pair of noise-cancelling headphones.
Holden wants the Commodore to be compared to the Audi A6, Jaguar XF, Lexus GS 200t and Mercedes' E200 E-Class, so it'll have some serious competition to go up against.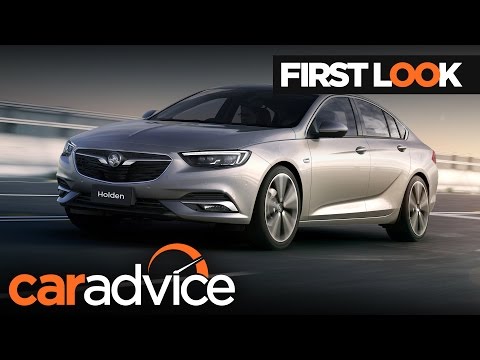 The next Commodore is a huge departure from the past 40 years of storied Holden sedans. It's based on the German-built Opel Insignia, and will be mostly offered in front-wheel drive with small, efficient petrol and diesel engines. You'll still be able to buy it as a sedan and wagon, but a lot has changed underneath its skin.
Read more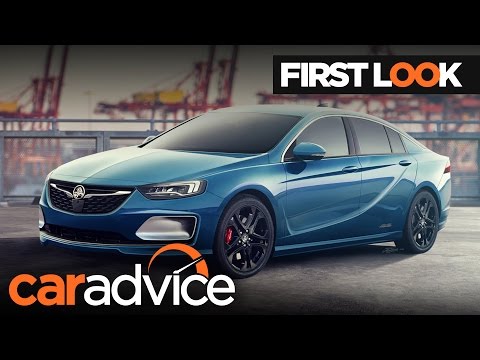 If you're a red-blooded, VB-downing, meat-and-two-veg Aussie -- you watch the V8s every weekend, you've been up Mount Panorama every year since Brockie's first Bathurst victory -- you'll either be a die-hard Ford or Holden fan. And if you're a Holden guy, you'll probably have owned a Commodore. Holden won't build the Commodore in Australia from 2017, and that means no more barnstorming rear-wheel drive V8. But the Commodore name lives on, and we've just seen our first glimpse of what it's like. The guys from CarAdvice have driven a 2018 Commodore prototype -- and it sounds pretty special.
Read more