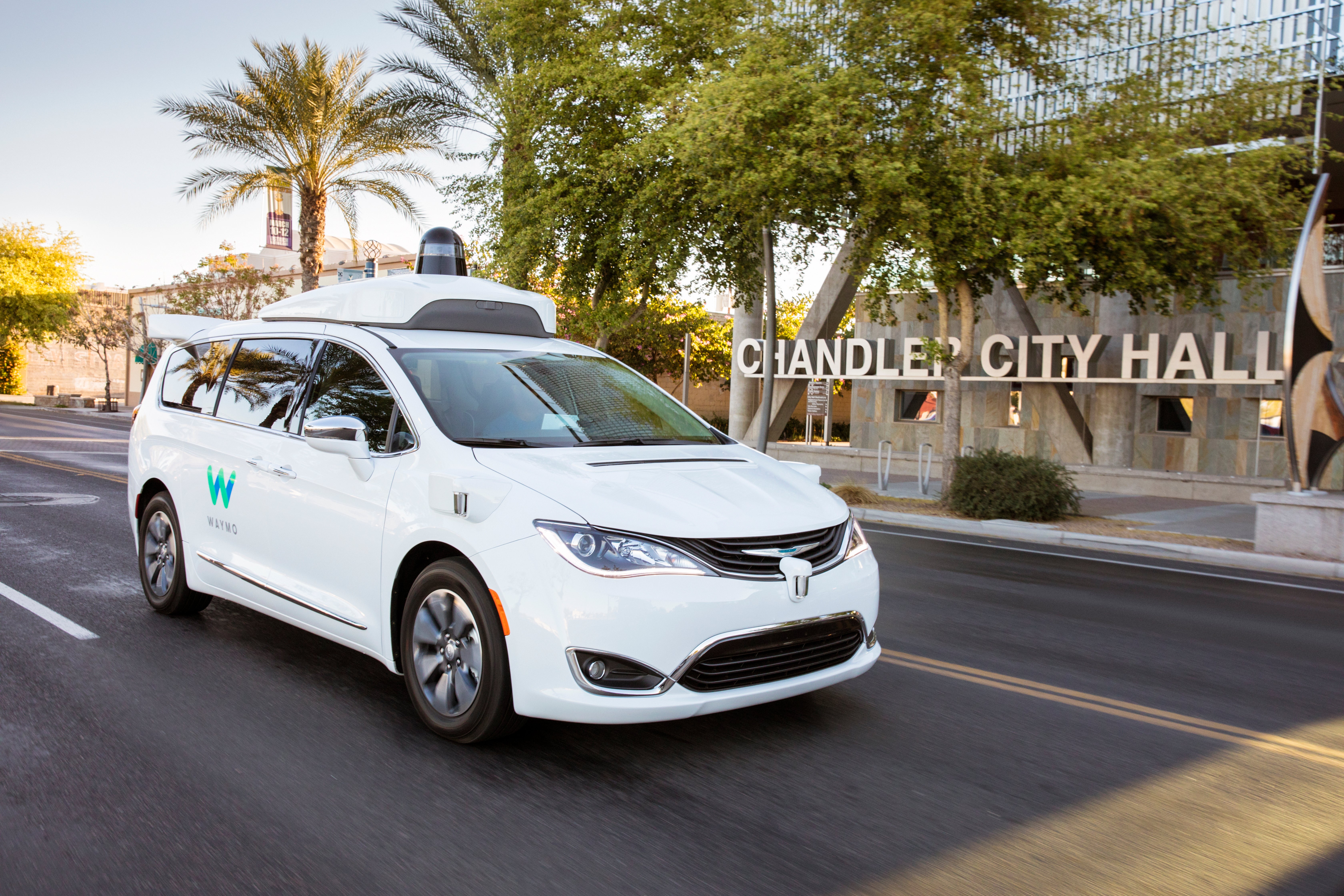 Google's self-driving car project, the wonderfully named Waymo, took time out from a high-profile autonomous tech lawsuit against Uber to announce on Tuesday that it's launching a public testing program for hundreds of families in Arizona. Along with that, it's expanding its fleet of self-driving Chrysler Pacific Hybrid minivans from 100 to 600, which would make it the largest collection of robot cars around today. (Sorry, General Motors.)
Photo: Waymo
In a blog post Tuesday, Waymo said it has been quietly piloting a program in Phoenix, Arizona, with a handful of residents who've been riding around in Pacificas as the "very first people in the world to take part in Waymo's early rider program."
Arizona has an extremely hands-off approach to autonomous vehicles, which might explain the decision to start a test there. Waymo's encouraging hundreds of others to apply, those with "diverse backgrounds and transportation needs who want to ride in and give feedback about Waymo's self-driving cars."
"Rather than offering people one or two rides, the goal of this program is to give participants access to our fleet every day, at any time, to go anywhere within an area that's about twice the size of San Francisco," the company wrote.
Silicon Valley has been the epicentre of the race to build self-driving cars, with Waymo in particular focusing its efforts on developing the technology and partnering with an established automaker to test the product sooner. Uber's done the same with Volvo, but the two recently became ensnared in a lawsuit, in which Waymo accused Uber of using self-driving tech designs stolen by a former employee who abruptly left the company to launch a self-driving truck start-up that Uber later acquired.
Launching the program in Arizona might be a quiet jab at Uber, as well. Uber relocated its own self-driving pilot from California to Arizona, but the effort hasn't gone entirely smooth: Last month, the ride-hailing giant had to ground its autonomous operations across the U.S. after one of its Volvos was involved in a collision.
Anyway, if you live in the Phoenix area and want to apply for Waymo's test, the application process is here. And here's a happy-go-lucky video of some of the folks already involved.