Do the new US McDonald's uniforms remind you of anything? If you answered "every dystopian sci-fi movie ever," you're correct. To me, they invoke a very Logan's Run future. But mandatory grey-on-grey with a dash of black is pretty much universally recognised as the standard uniform for bleakest of futures.

The new uniforms for McDonald's employees that you'll begin seeing in the United States this month (McDonald's)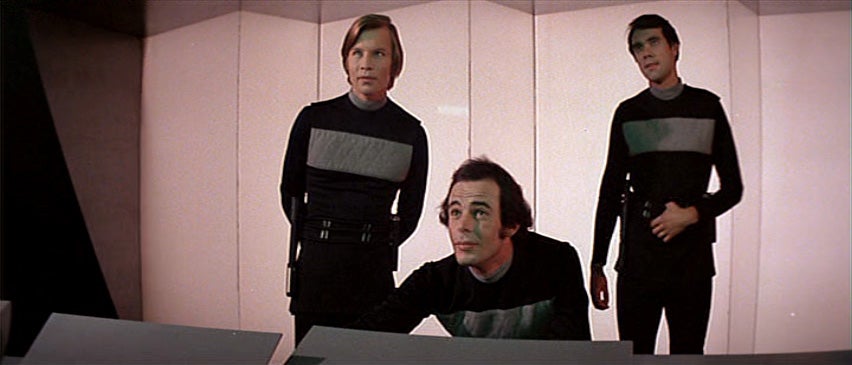 Screenshot from the 1976 sci-fi utopia movie Logan's Run
The new McDonald's uniforms will start appearing in the company's 14,000 US restaurants later this month and were designed by Waraire Boswell and Bindu Rivas, who I can't help but think must be pulling Ronald's leg.
"Our new collections focus on comfort, fit, functionality and contemporary professionalism, delivering a uniform that crew and managers will feel comfortable to work in and proud to wear," Jez Langhorn, McDonald's Senior Director of HR, said in a statement.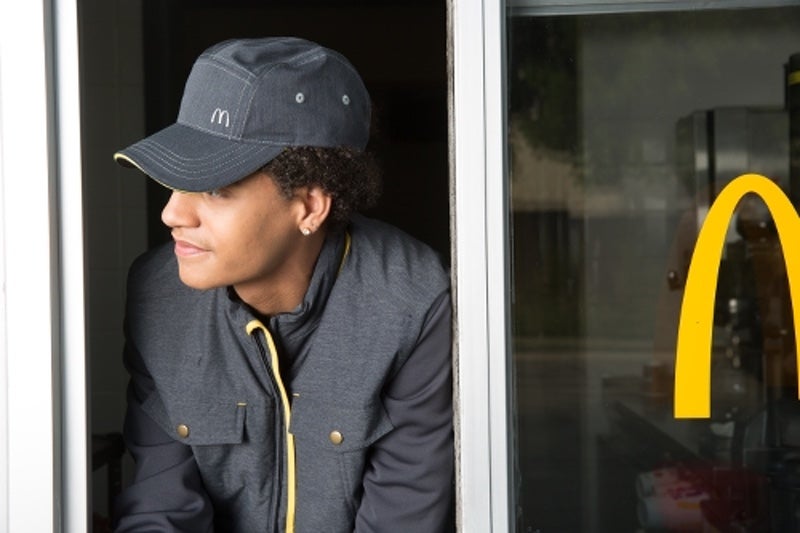 Screenshot from the 2017 sci-fi reality we're all living in right now (McDonald's)
"Beyond that, it's another step in the company's continuous effort to raise the bar by investing in people and improving the restaurant experience with a focus on hospitality," Langhorn continued without mentioning how dystopian they look. I mean, this is really some Logan's Run crap.
Or, if you prefer, maybe it's a bit more Hunger Games: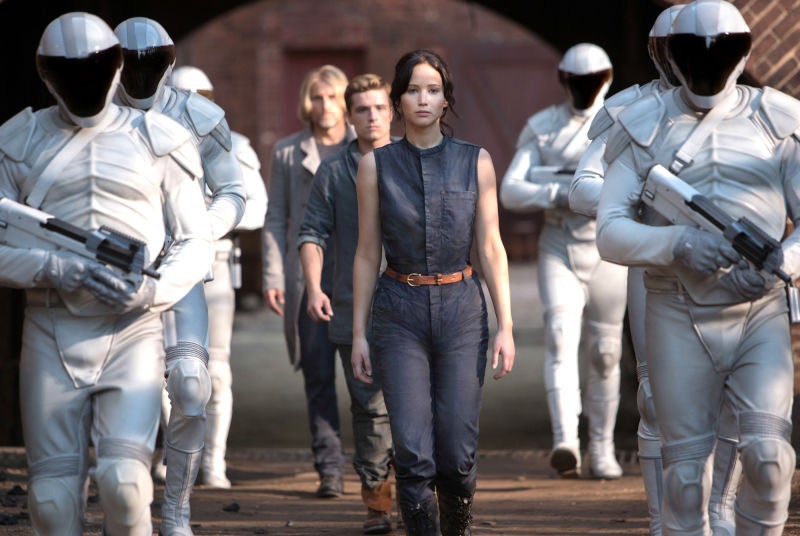 Screenshot from one of the Hunger Games movies, no I don't know which one, it's the one where everybody looks sad and people die
Or if you want something even more recent, how about Hulu's The Handmaid's Tale?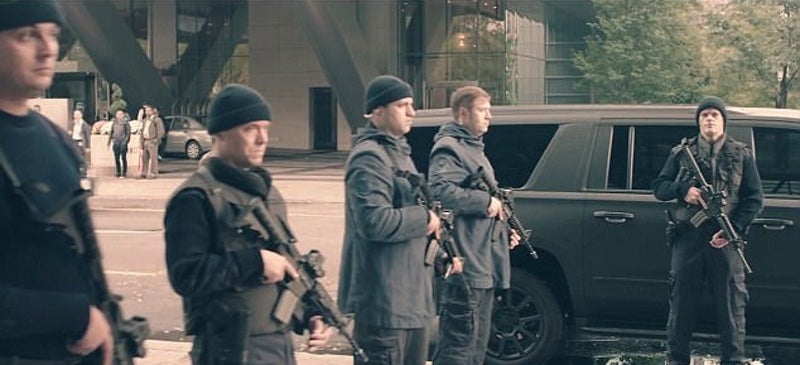 Screenshot from the new Hulu "sci-fi" series The Handmaid's Tale based on Margaret Atwood's book which was a little too spot-on
At least McDonald's employees don't have to carry guns. Yet.