The 3.5 litre, 640 horsepower Mercedes 'M291' 180-degree 12 cylinder engine died twice: first when it repeatedly failed on the race track, and second when the entire racing series it was designed for came to an end.
Let me first say that you must listen to this engine.
Photo Credit: Daimler
Hear it.
Take in the howl of twelve cylinders, in a flat vee, breathing through individual throttle bodies.
This is rare footage, and there's a reason for that. The M291 was a flawed engine, with a string of engine fires and failures in its debut racing season so bad that Mercedes had to revert to using the car it raced the year prior with a substantial weight penalty. The C291 sports prototype for which the M291 was designed only won a single race to its name, Autopolis at the end of the season.
Mercedes traced its problem back to a bad batch of porous engine blocks, but by the time Mercedes figured that out, the entire World Sportscar Championship had died.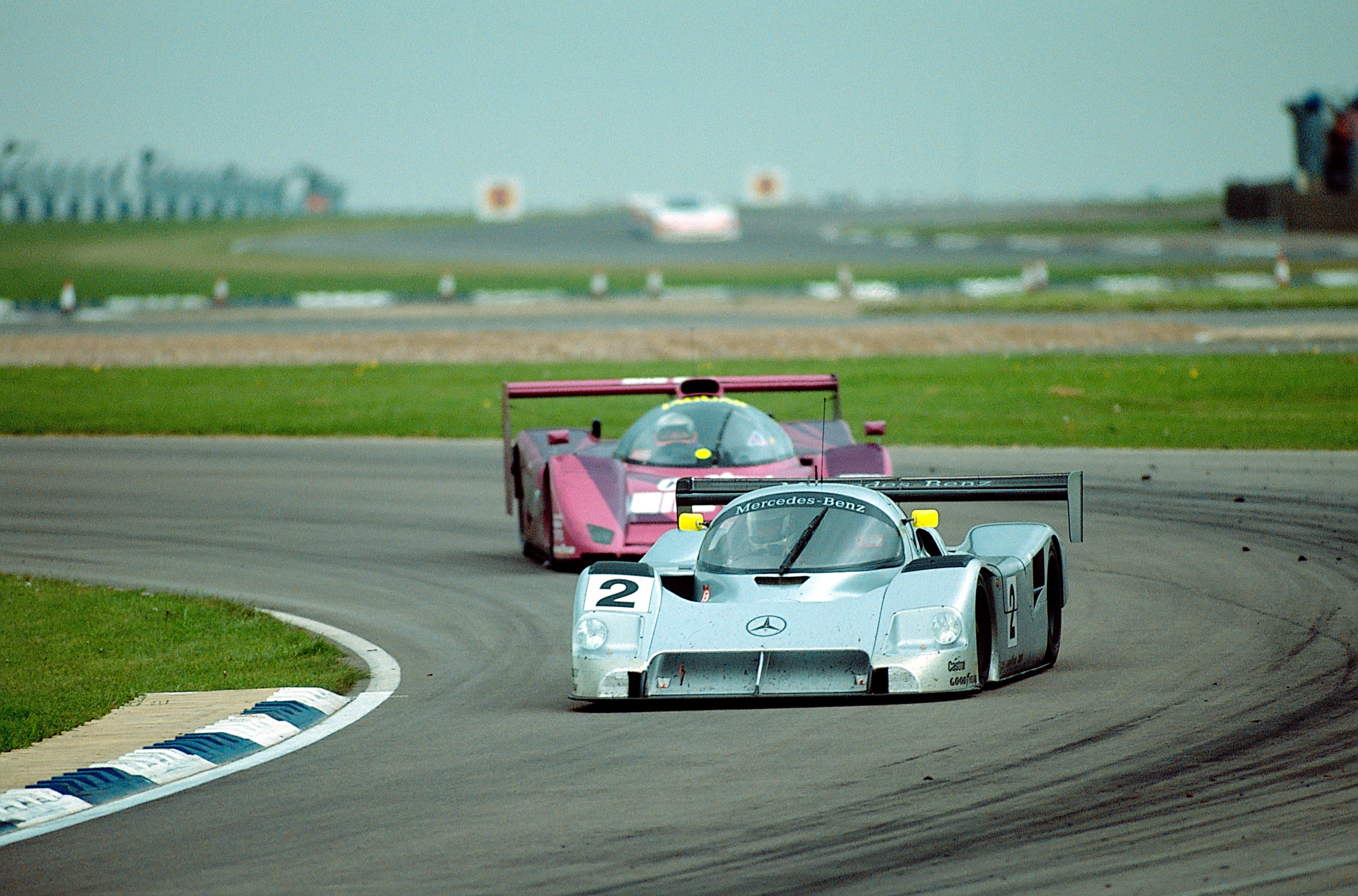 A C291 ahead of the soon-to-be-orphaned Jaguar XJR-14. Photo Credit: Daimler
Ultra high-tech engines like the M291 were so expensive to design and build that they had made sports car racing unfeasible for privateers. Entry lists shriveled up and in a dropping early '90s economy, the entire series got axed.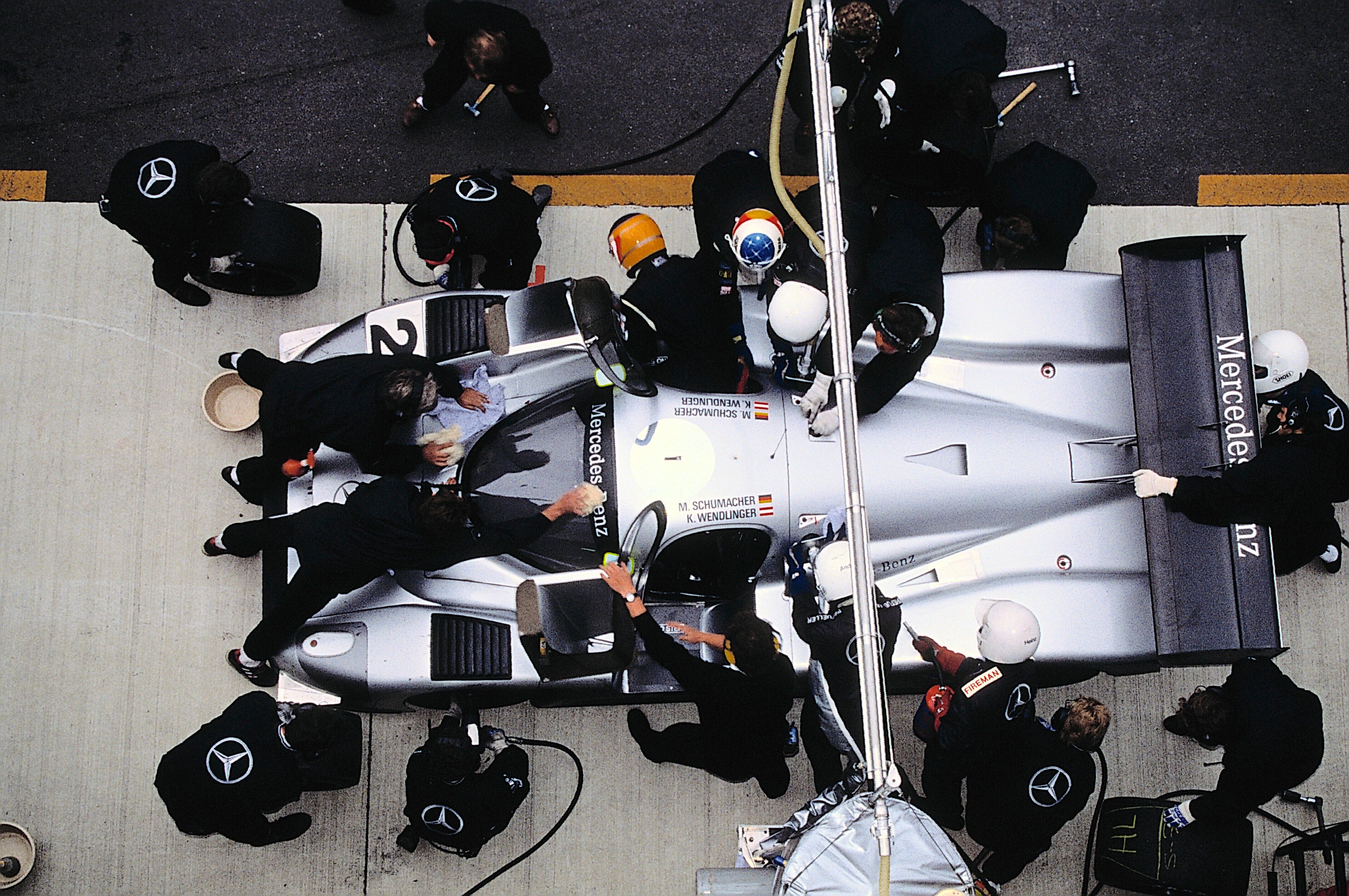 Michael Shcumacher and Karl Wendlinger on their way to victory at Autopolis, 1991. Photo Credit: Daimler
But before the whole house burned down, at least we got to see some wonderfully oddball engines. This era of aligned F1 and Le Mans regulations gave us the last two F1-engined road cars, the Ferrari F50 and the Porsche Carrera GT.