Video: In a small town beset by mysterious circumstances, a group of people gets stuck in a hospital — only to discover the hospital is the worst possible place for them to be. Welcome to The Void, a throwback film to those classic '80s horror movies that provided as much disgust as terror.

To be honest, I kind of wish the trailer had cut off about halfway through. The second half shows a lot of crazy stuff — stuff that I didn't know about beforehand when I saw it, and stuff I'm pretty sure I would have rather been surprised by. But hell, they have to get you interested, right?
The Void is directed by Jeremy Gillespie and Steven Kostanski. It hits Blu-ray some time this year. You can read more of my thoughts of the film in this previous here: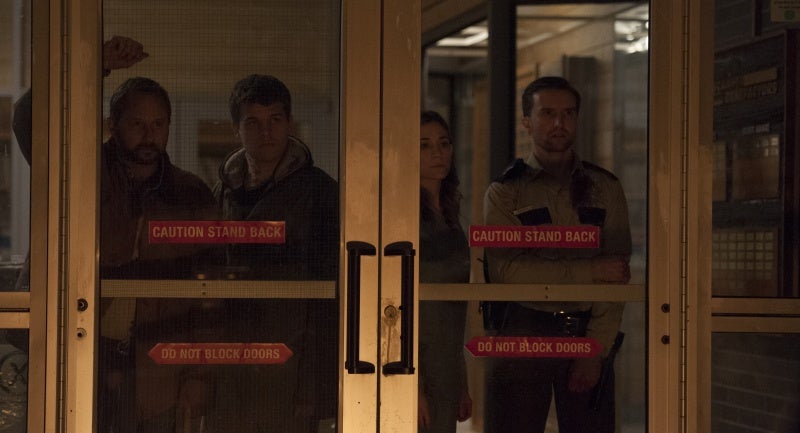 As The Void begins, it's impossible to guess where it's heading. Initially, it seems to be about a weird cult in a small town. But then there's a shot of something odd in the clouds. And a very strange creature-thing. Slowly, it becomes obvious what you think you're watching isn't the point at all.
Read more