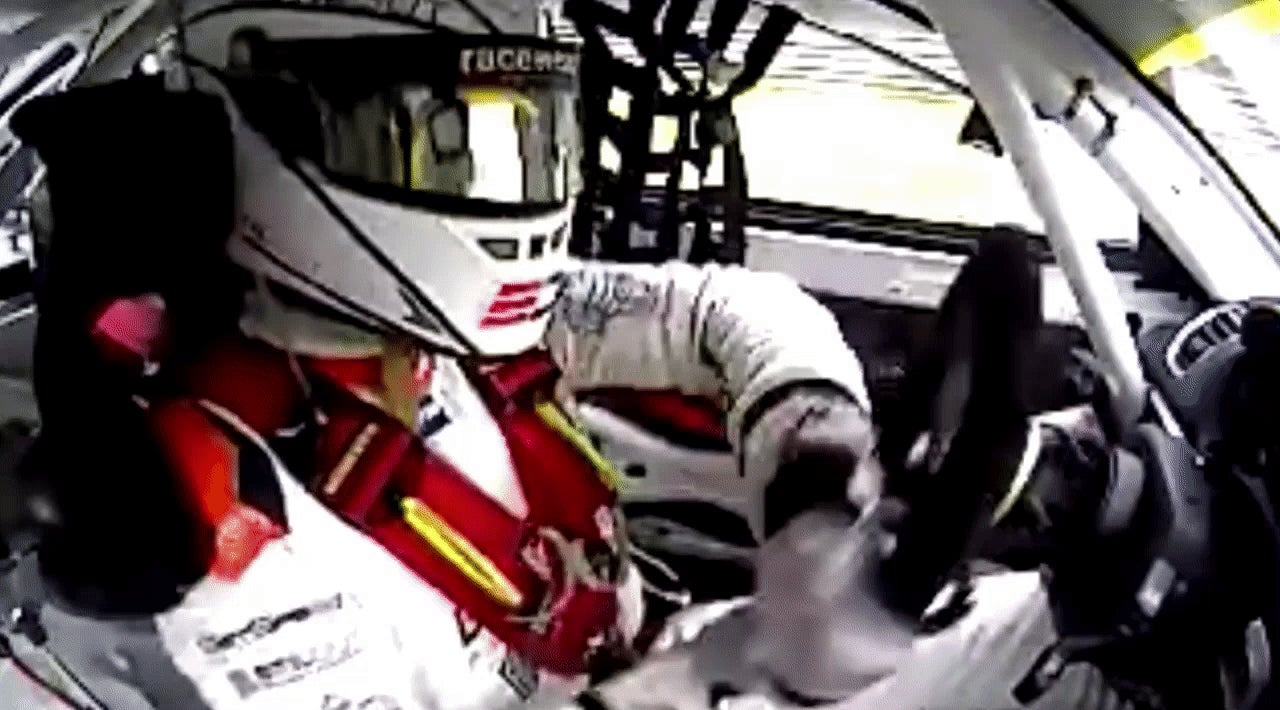 Say it with me now: nope nope nope nope nope nope nope...
GIF via Doughnut Media
This Porsche Cayman GT4 Clubsport driver had the insane ride of his life after losing control at 257km/h on one of the most unforgiving tracks on Earth: the Nürburgring Nordschleife.
Somehow, someway he manages to keep the spinning top of a Porsche out of the walls. Phew.