A lot of people regard Cubans — who have mechanical ingenuity bred from decades in a closed economic system — as the best wrenchers on earth. I think that title belongs to the mechanics of Hong Kong, because they do their wrenching on the streets.
The rent in Hong Kong is too damn high; so high, in fact, that many mechanics use their tiny workshops for tool and parts storage, while the real wrenching gets done on the footpaths and roadsides.
If that sounds dangerous, it's because it is — and not just for the mechanics who have to worry about being hit by cars, but also for pedestrians, who have to watch out for random engine blocks in the middle of the walkway.
And I mean that literally; here's a guy rebuilding what I suspect is a Honda Integra inline-four on a footpath in Yuen Long:
Is that fluid under the engine stand probably not the most environmentally friendly thing to be pouring onto the ground? Sure, but this guy's got a job to do: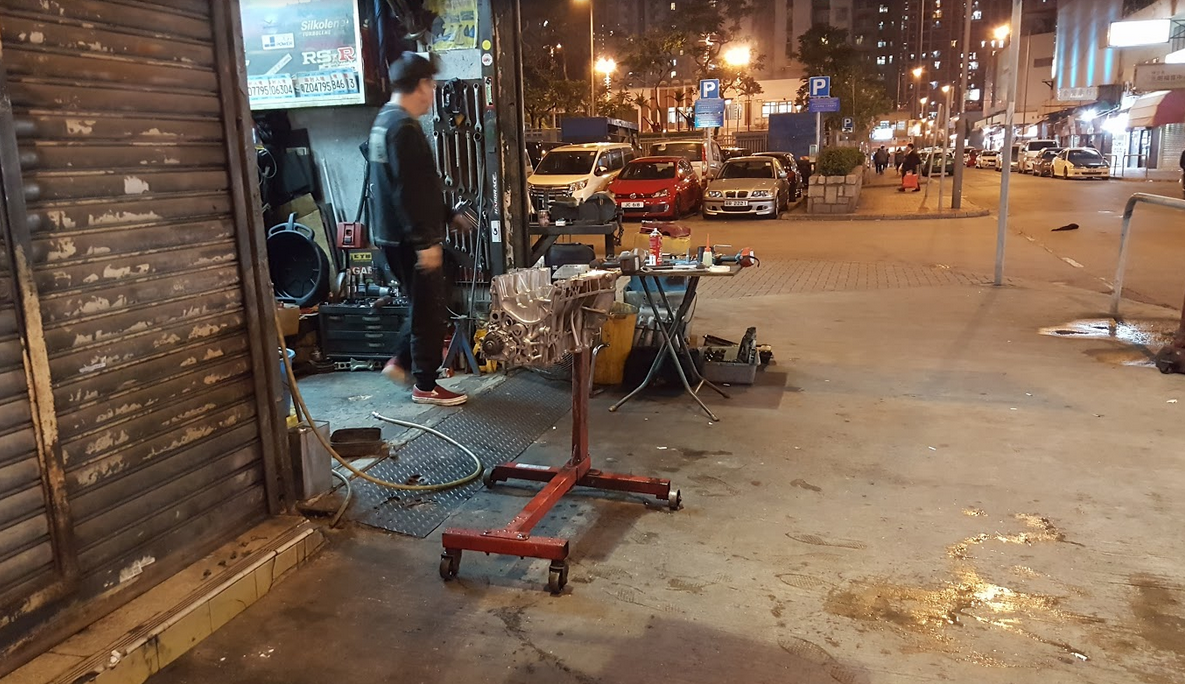 Right up the street, I came across a few mechanics turning a wrench on the cooling system of a Toyota HiAce right there on the side of the road as cars drove by within inches: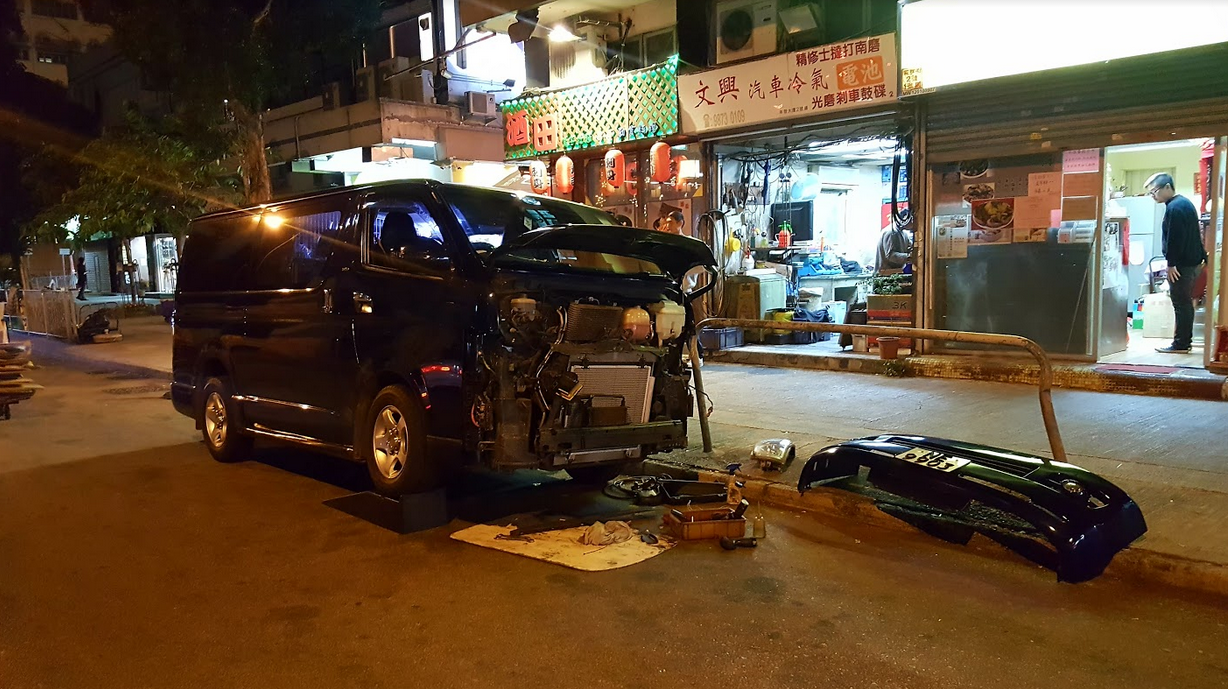 And just a block or so down from that, earlier that day, I spotted a street-side glass shop installing a windshield on a Mercedes E-Class: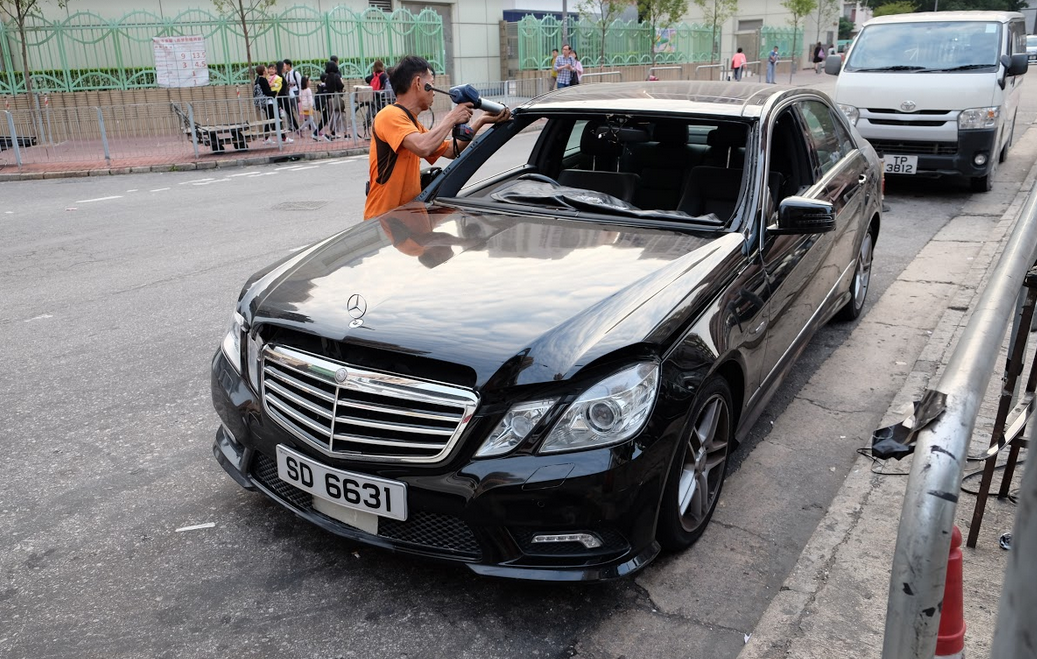 (Photo: Michael Tracy)
That shop also threw some rear glass onto a gorgeous Nissan Silvia: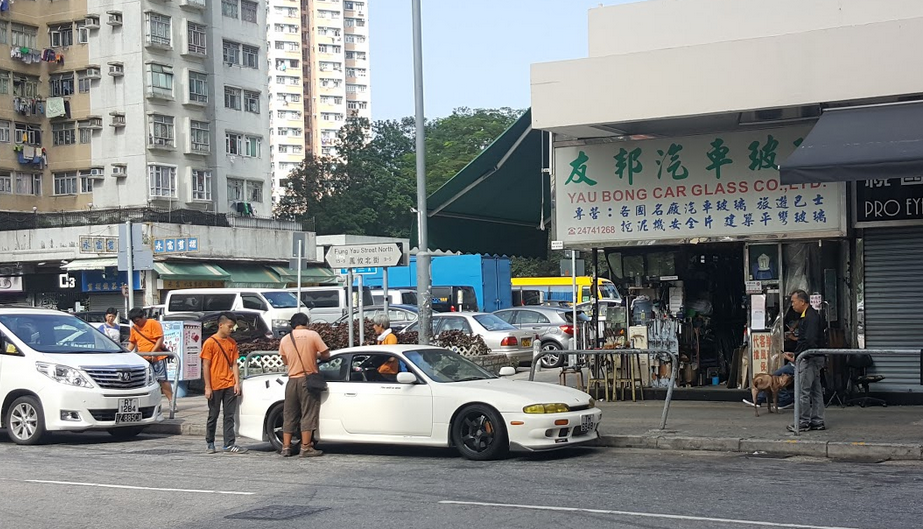 A closer look at the Silvia: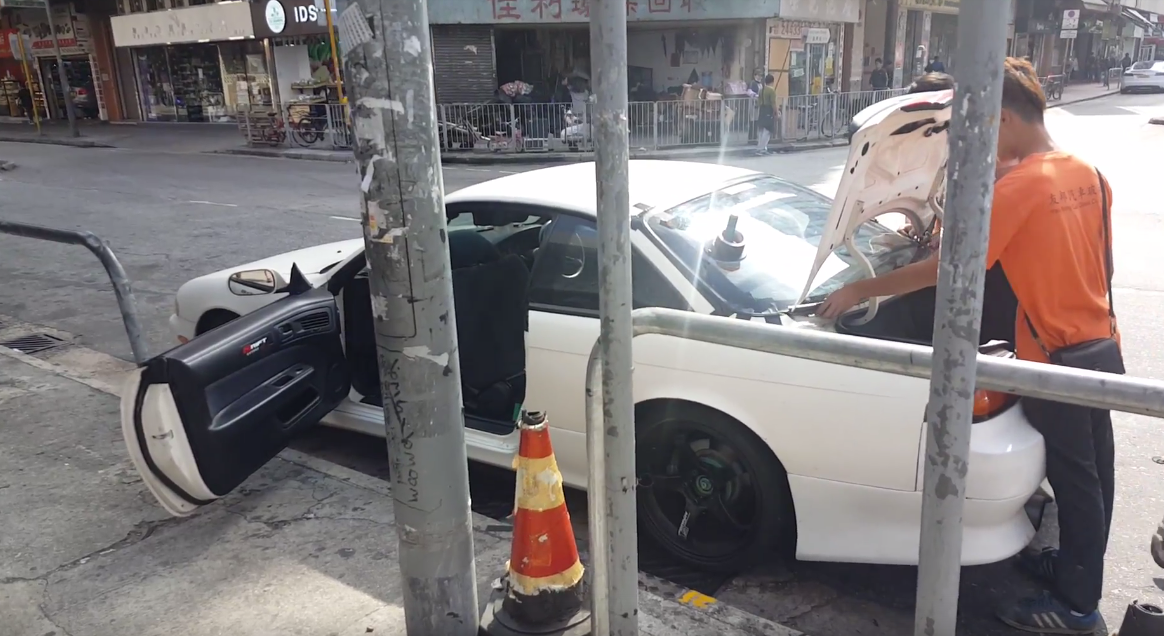 Not far from that location, on the corner, sits a radiator shop where three mechanics braze enormous copper-brass radiators (likely for trucks and buses) everyday from sun-up to sun-down: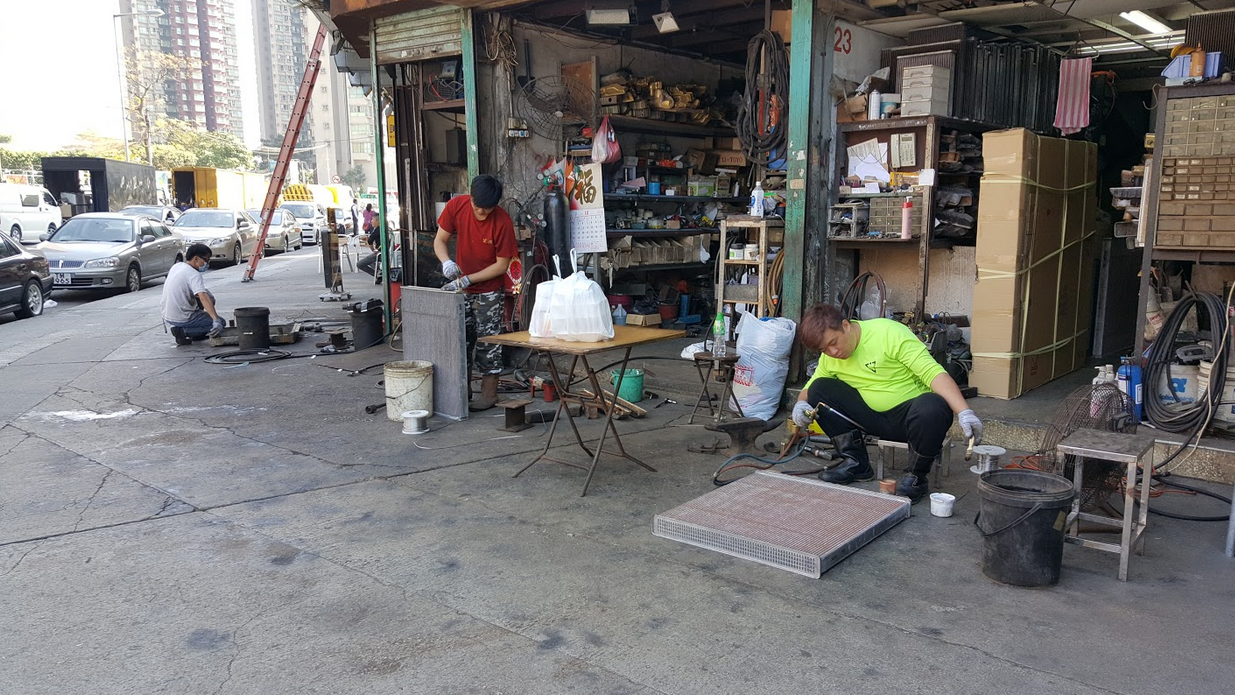 This gentleman is melting a filler material with his torch to fuse the two end tanks (like those sitting on the footpath in the background) to the big radiator core: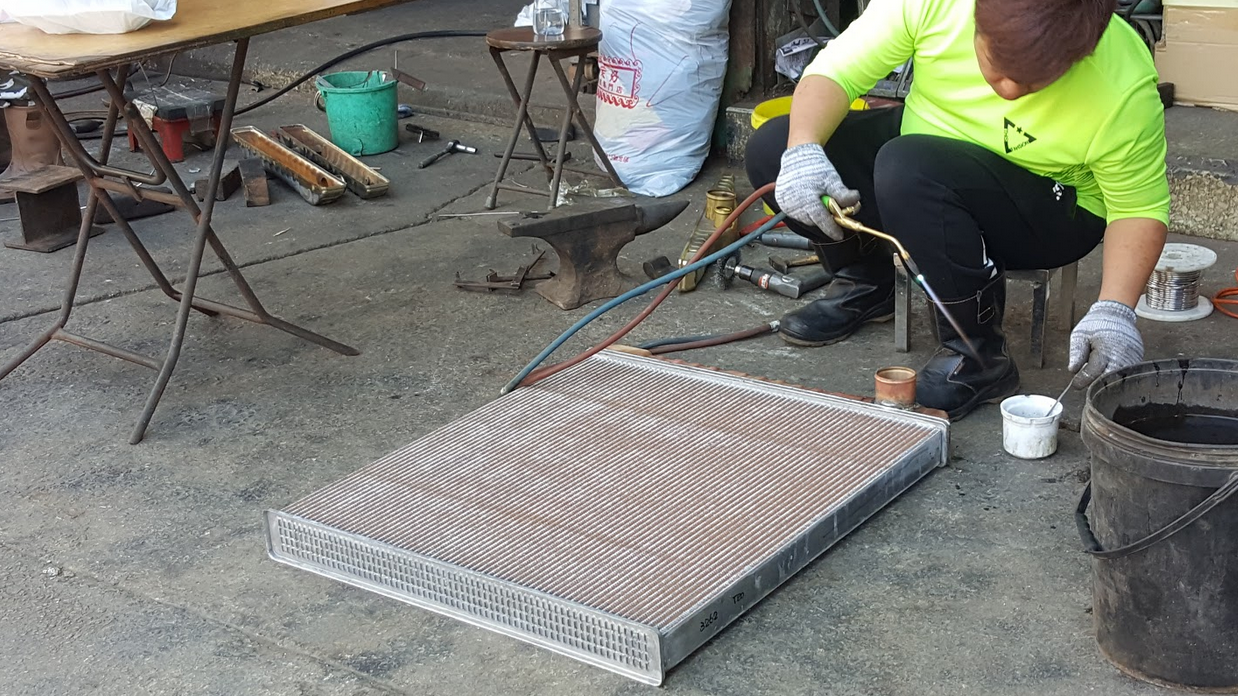 Here's a short video of the incredible street-wrenching scene one night in Yuen Long:
Though Yuen Long was a goldmine for wrenching, the rest of my travels in Hong Kong also yielded some excellent street-wrenching sights. Like this guy doing God Knows What on a Mitsubishi Triton pickup: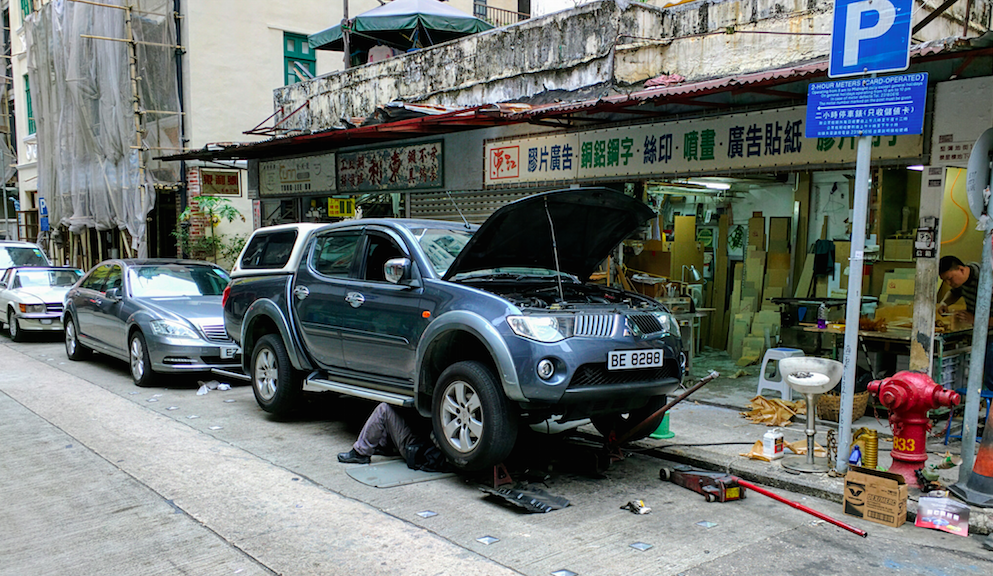 (Photo: Michael Tracy)
And then there was this mechanic sitting on a footpath rebuilding an engine out of a Nissan NV350 van. Like a boss: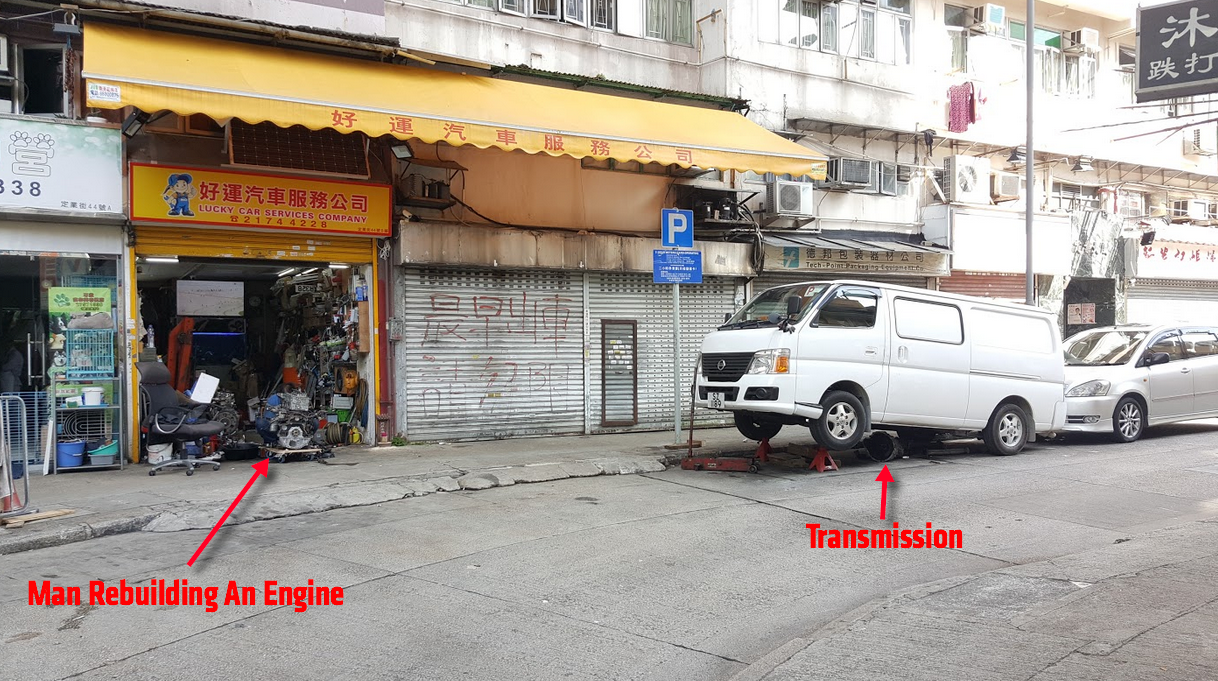 Here's a closer look at that 2.5-litre inline-four diesel alongside the mechanic's office-chair, which he sits in while wrenching: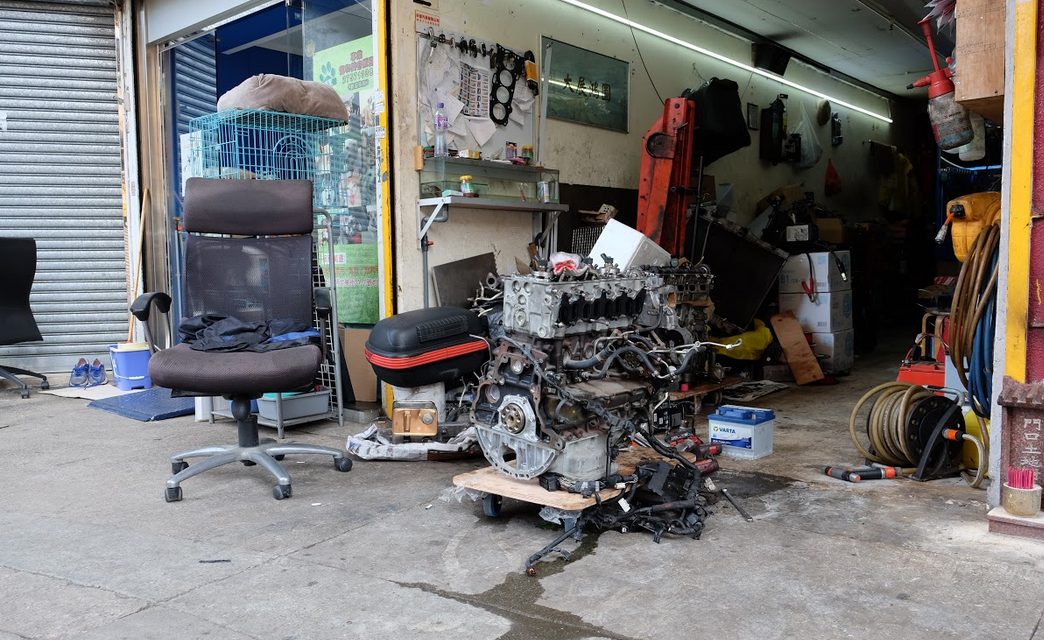 (Photo: Michael Tracy)
If you need some new tires, just pull right up to the curb: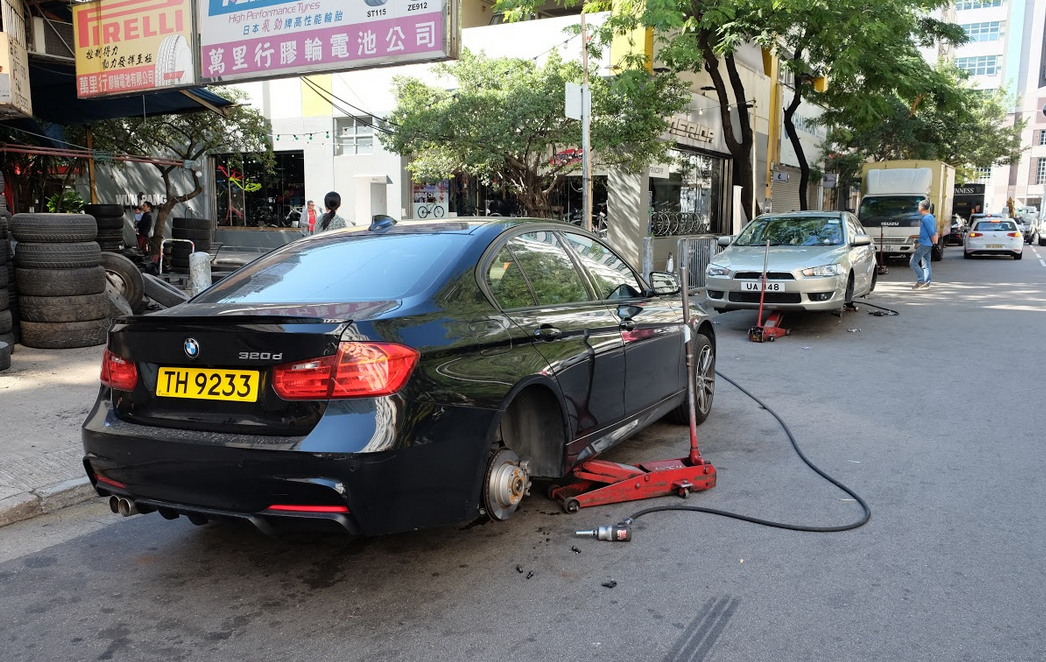 (Photo: Michael Tracy)
In the U.S., if you come across this site, something bad has happened. But in Hong Kong, it's a fairly standard look out front of a tire store: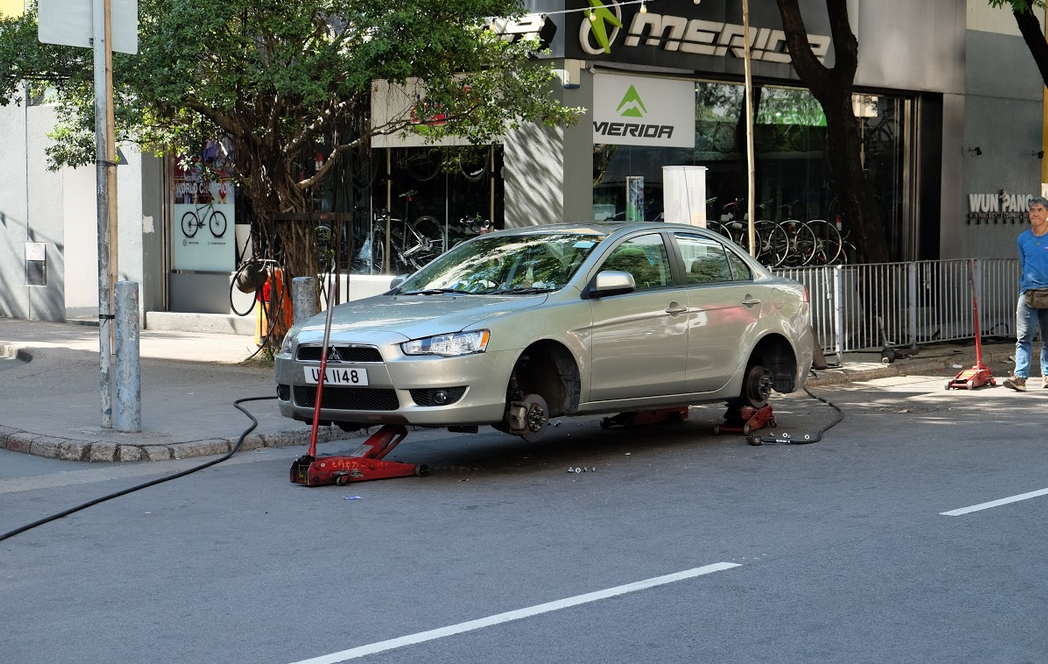 (Photo: Michael Tracy)
If you want your car washed, it's a similar process: pull up to the curb right next to some cones, and someone will take care of it: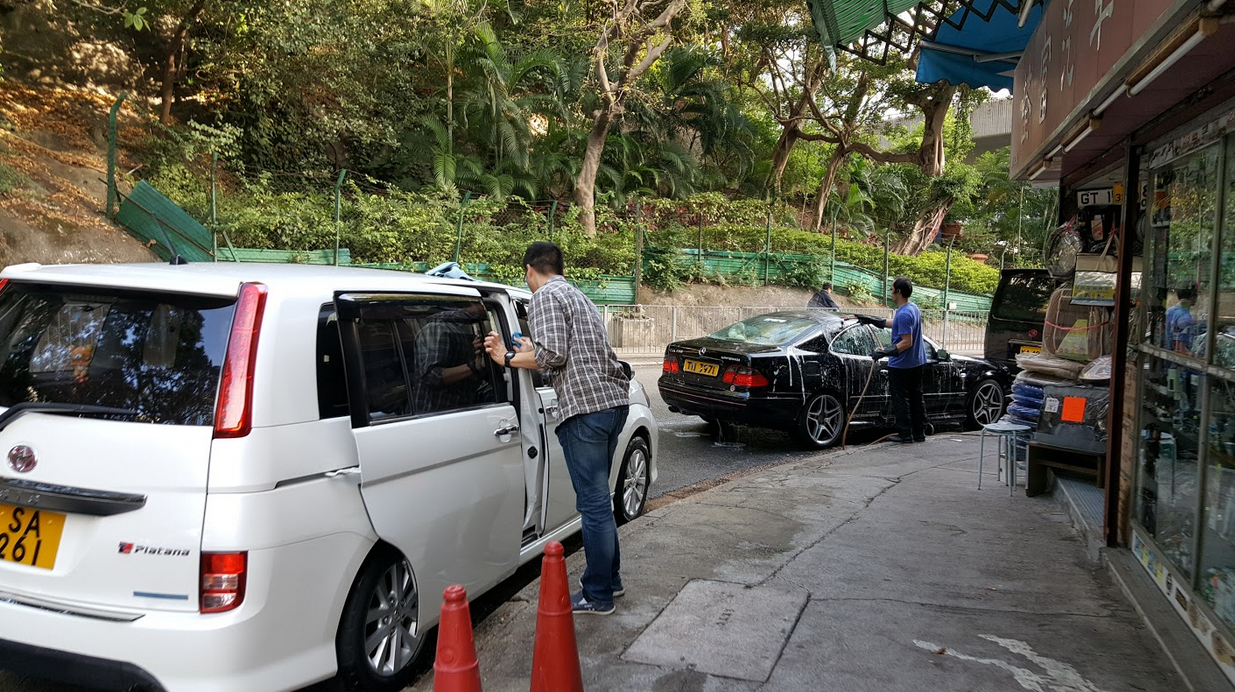 Mechanics on the streets of Hong Kong work on all sorts of cars, cheap and expensive, big and small. For example, here's a big Isuzu truck: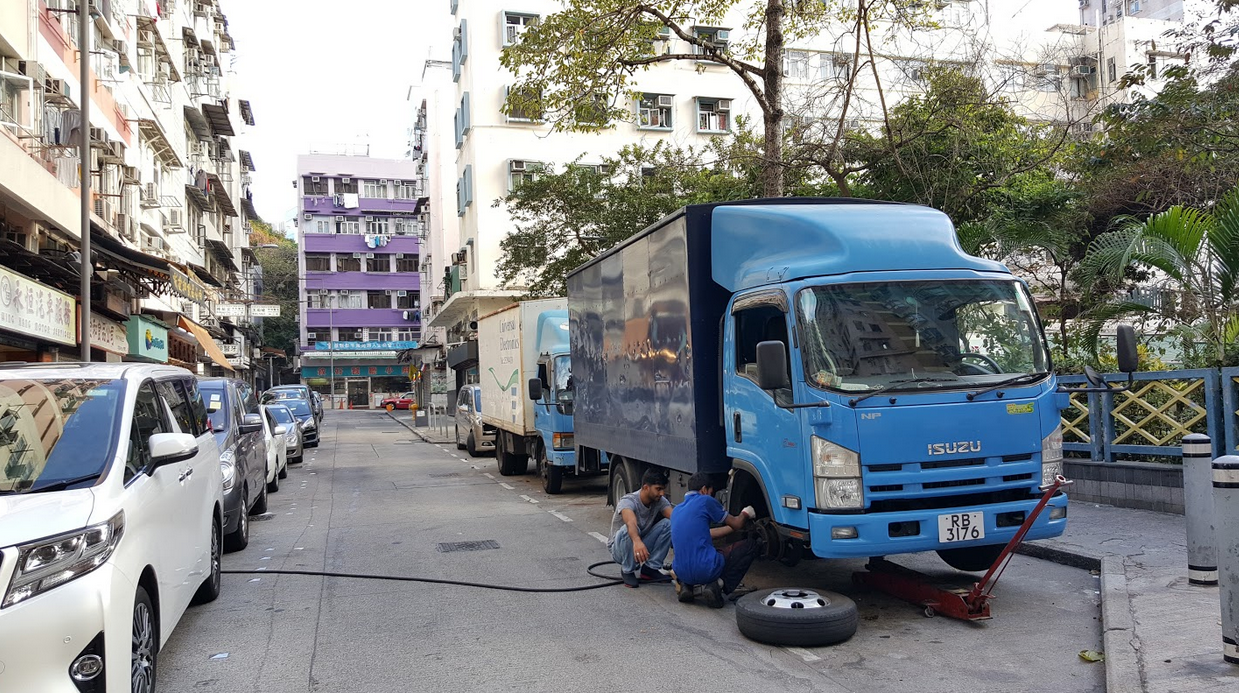 And on the other end of the spectrum, here's a Maserati Quattroporte: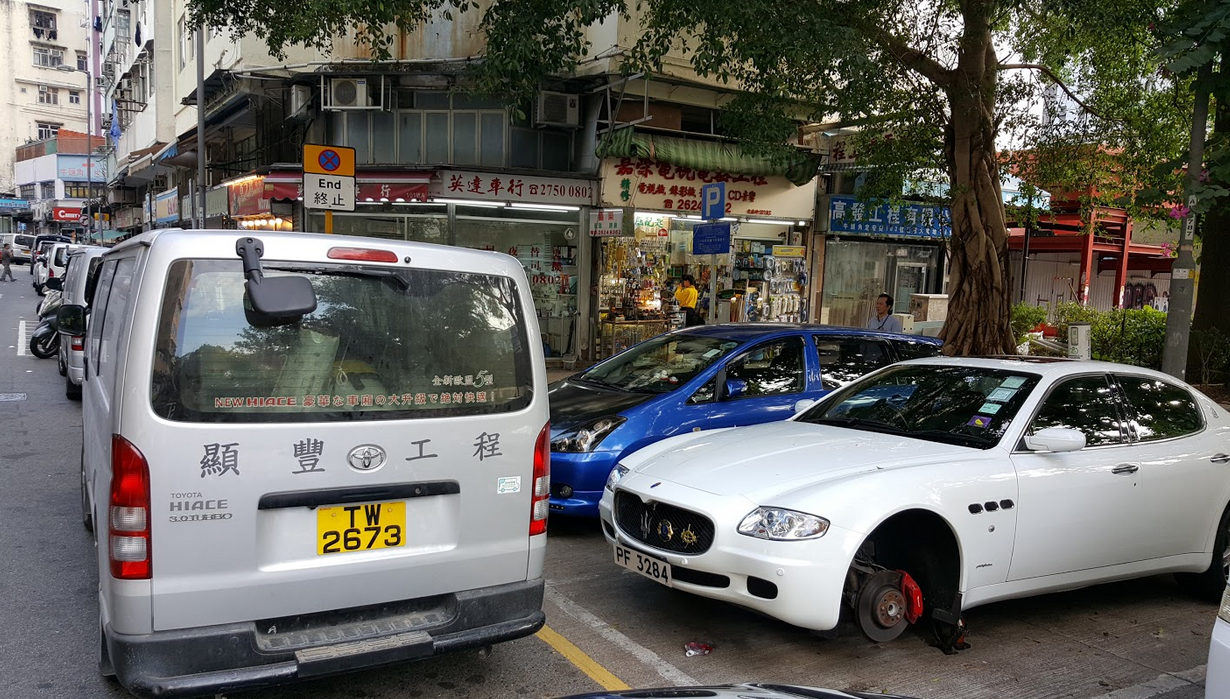 My brother and I walked around Hong Kong, admiring the tiny shops with engines and transmissions literally flowing out of their storefronts. Here's an example we found in Kwun Tong: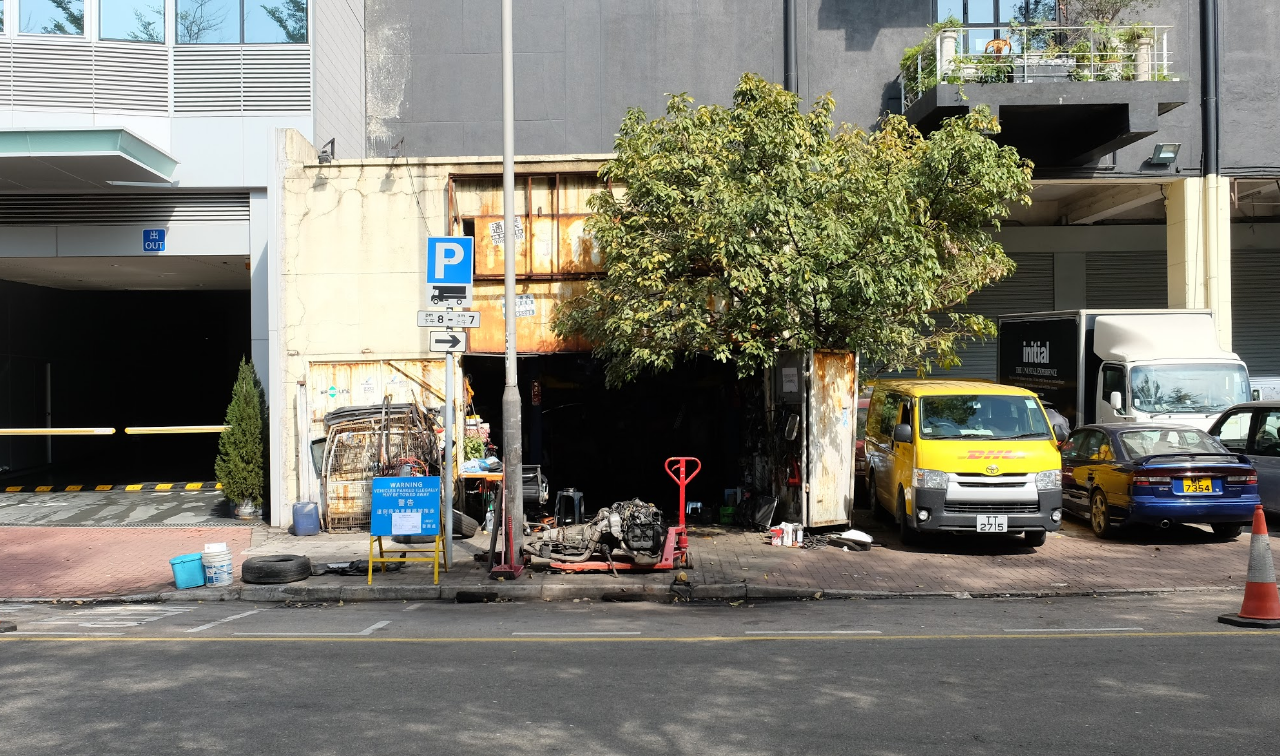 (Photo: Michael Tracy)
Upon closer inspection, it appears to be an entire Subaru engine still mated with its transaxle and halfshafts: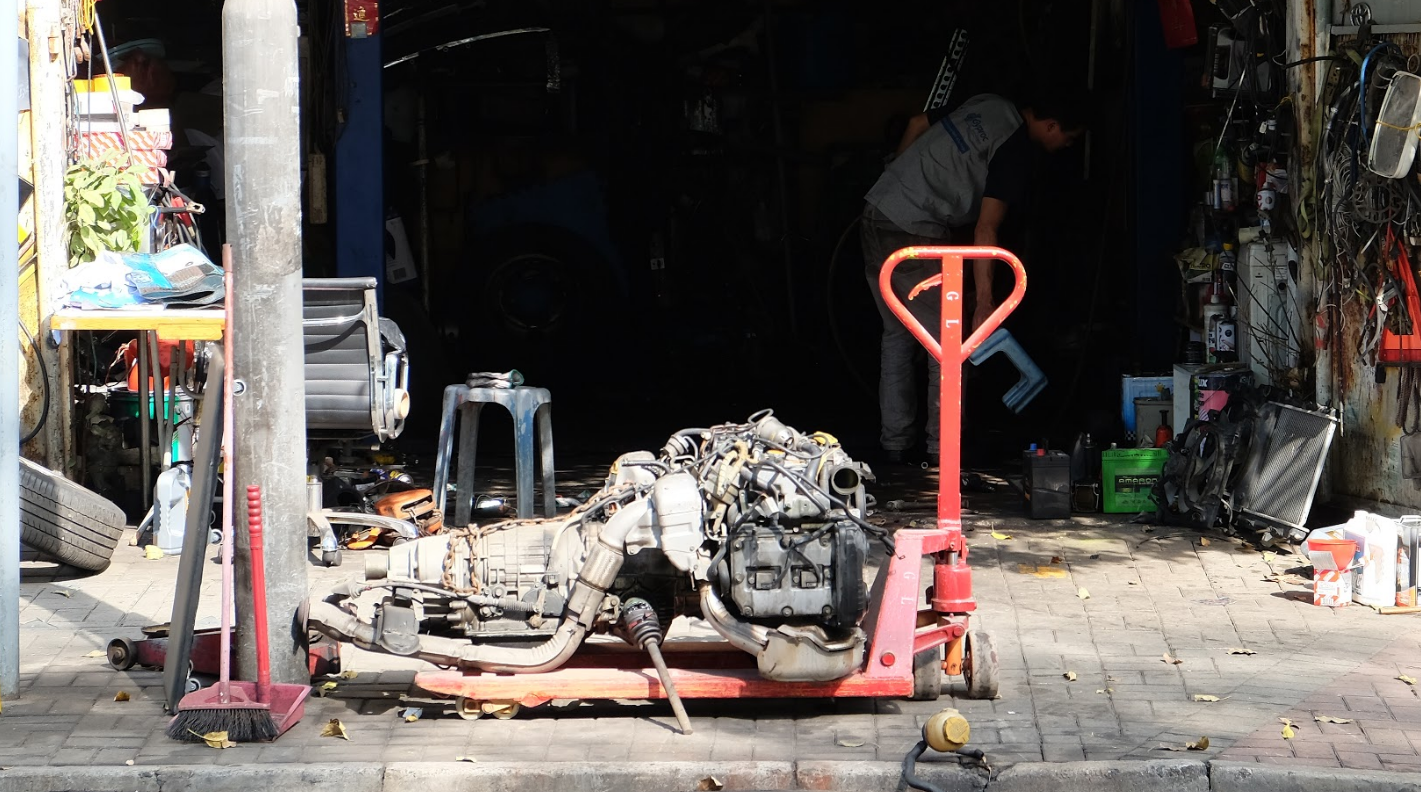 Sights like these aren't particularly uncommon, either: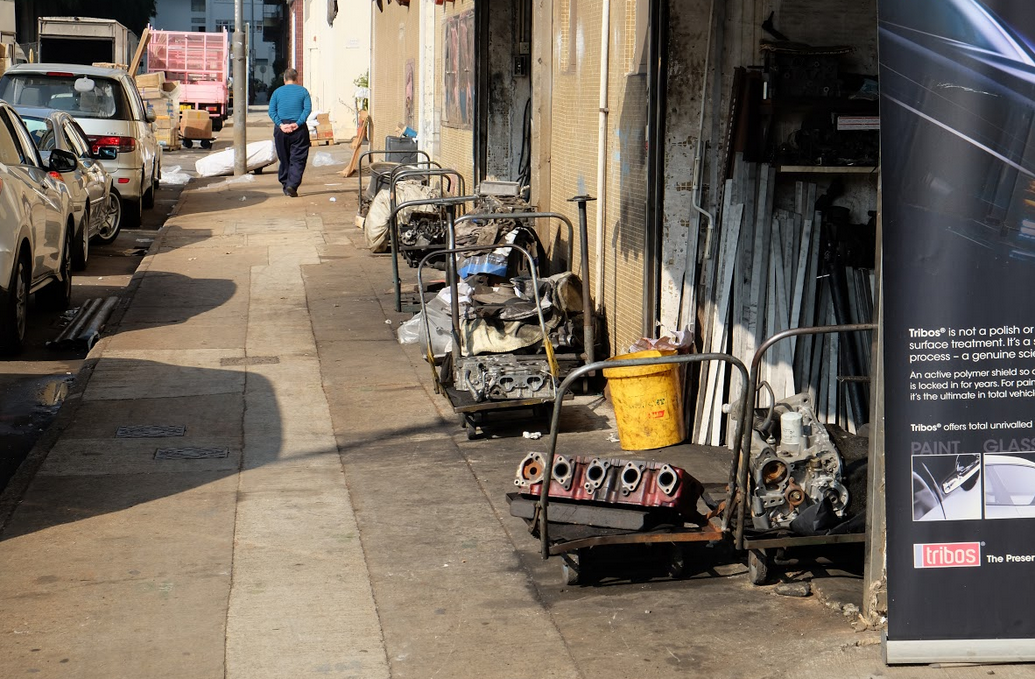 (Photo: Michael Tracy)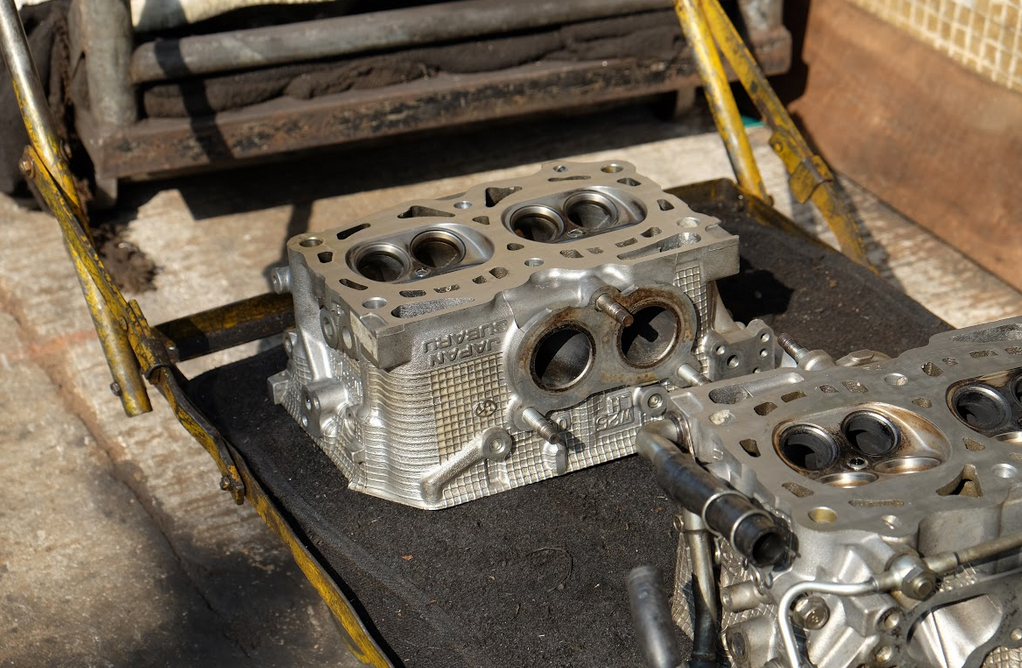 (Photo: Michael Tracy)
Here are some gentlemen wrenching on a taxi in front of a small shop called G.W. Auto: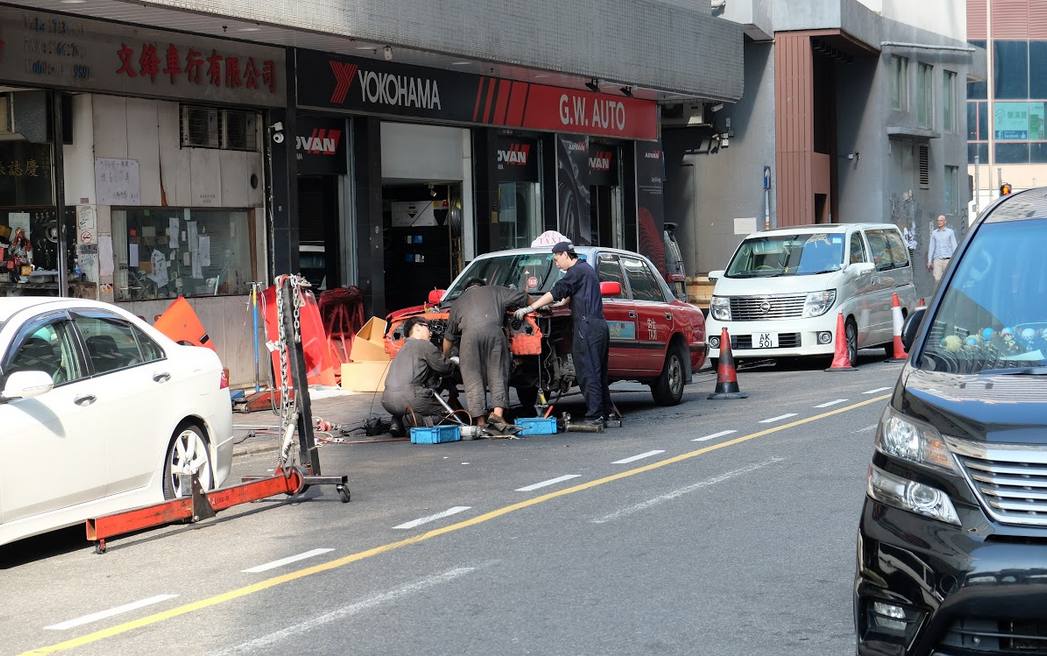 (Photo: Michael Tracy)
In Kwun Tong, I saw this man welding a bracket for a scooter just right there on the footpath, like it's no big deal: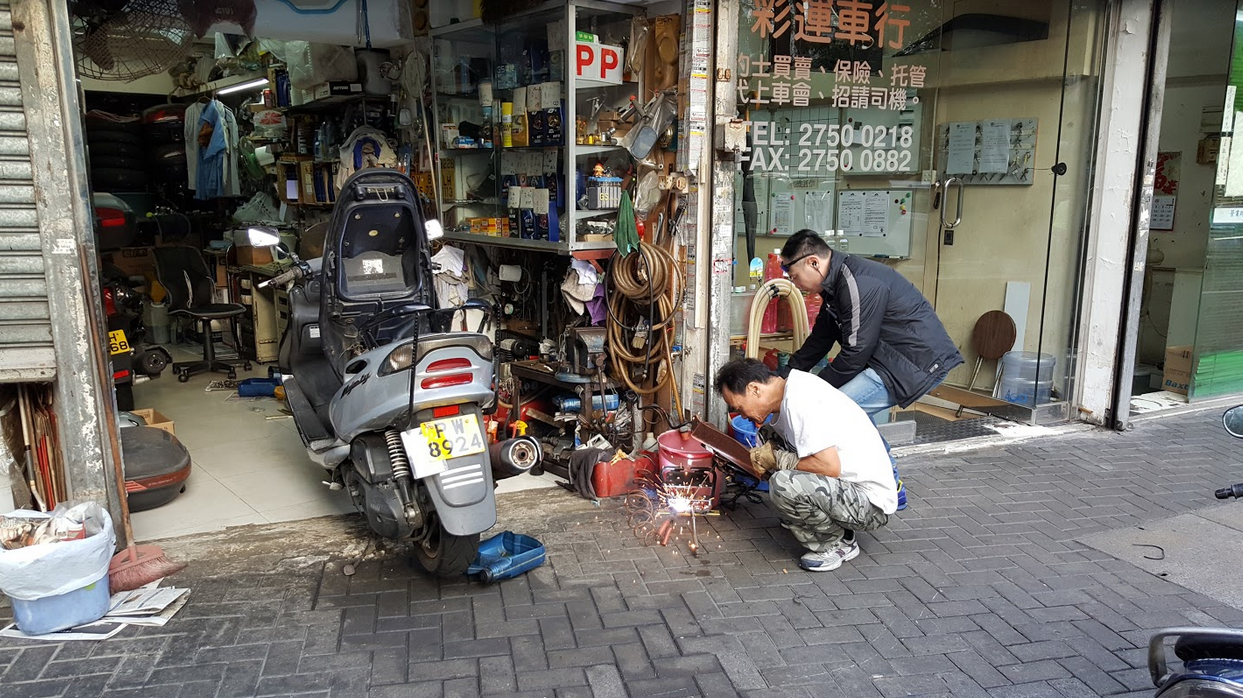 But the mother of all shops — the benchmark for crowded workspaces — was just up the street from the guy welding the scooter bracket. Though it may not be a car shop, the mechanic's garage below gives you an idea of just how tight the quarters can be for wrenchers in Hong Kong. Somewhere in the back is a workbench:
A few more street-side repairs I spotted in my two weeks in Hong Kong: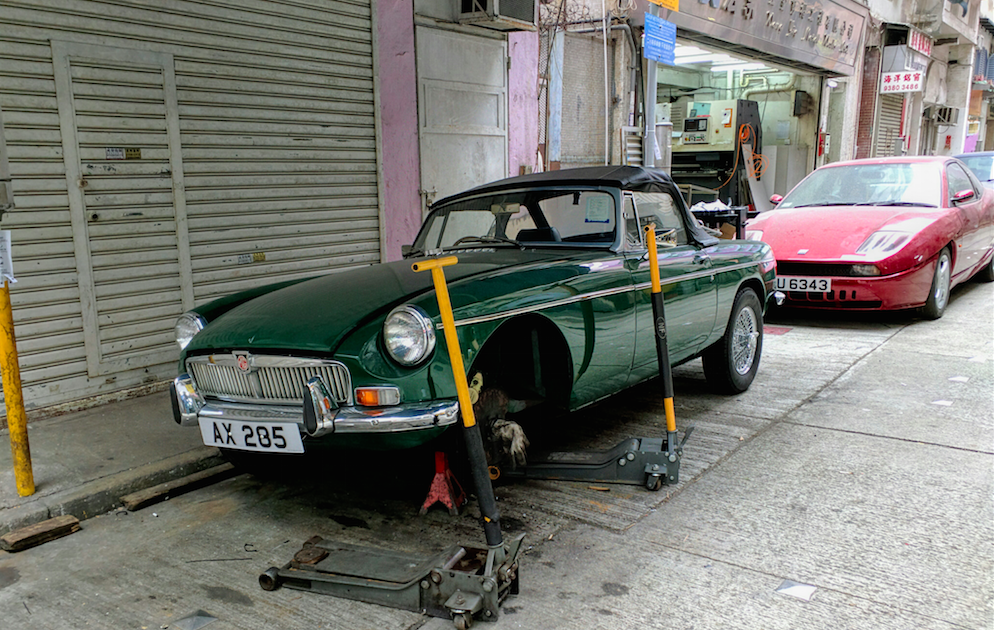 (Photo: Michael Tracy)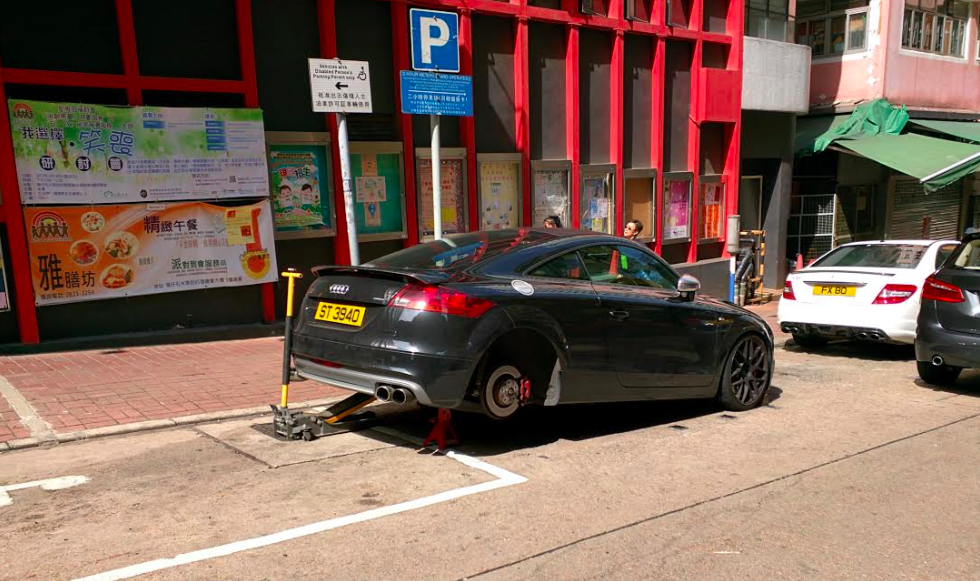 (Photo: Michael Tracy)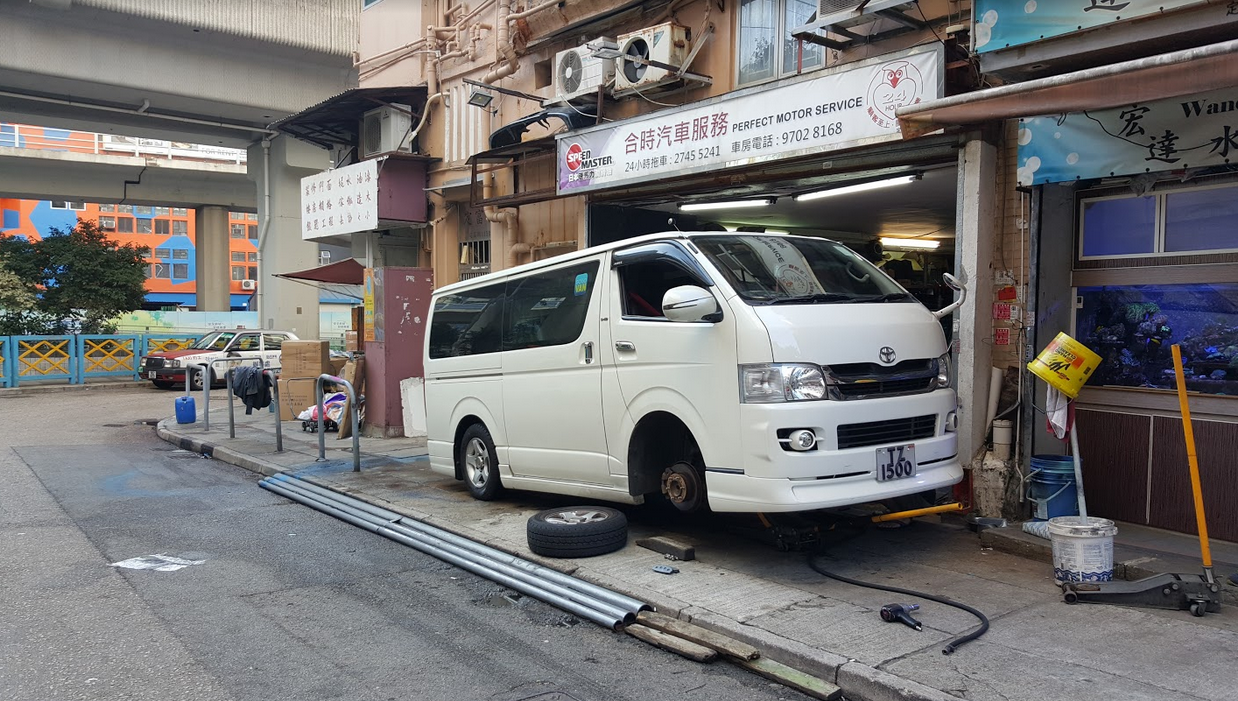 Of course, as I showed with that Nissan GT-R shop in Sha Tin, not all mechanics do their wrenching on the streets. But even the big shops in Hong Kong only have space for a few cars.
I continually found myself amazed by the conditions in which Hong Kong mechanics have to work. Hundreds of cars whiz by as these folks lie on their backs, turning a wrench to change a clutch or remove a broken CV-axle. And yet, these wrenchers don't even bat an eyelash; it doesn't get any more badass than that.
Some more photos of Hong Kong auto repair: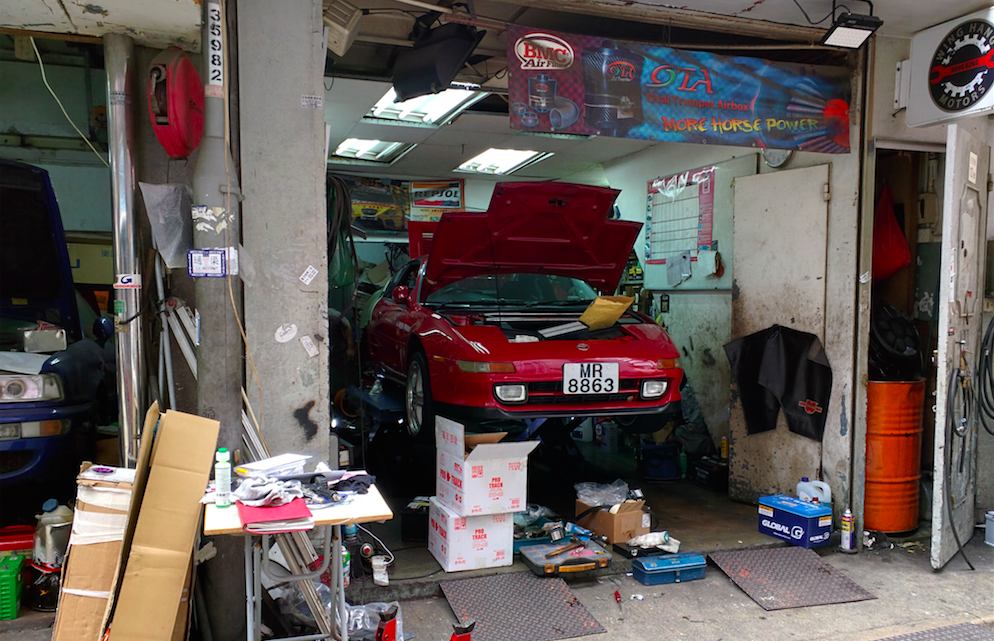 Photo: Michael Tracy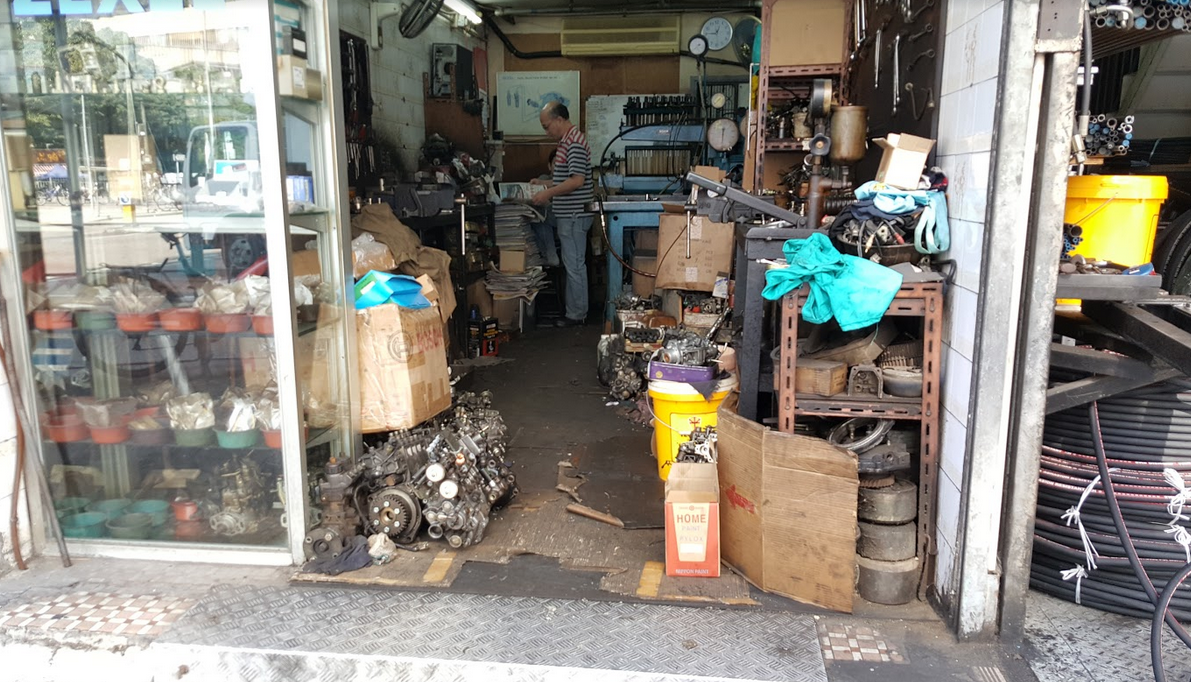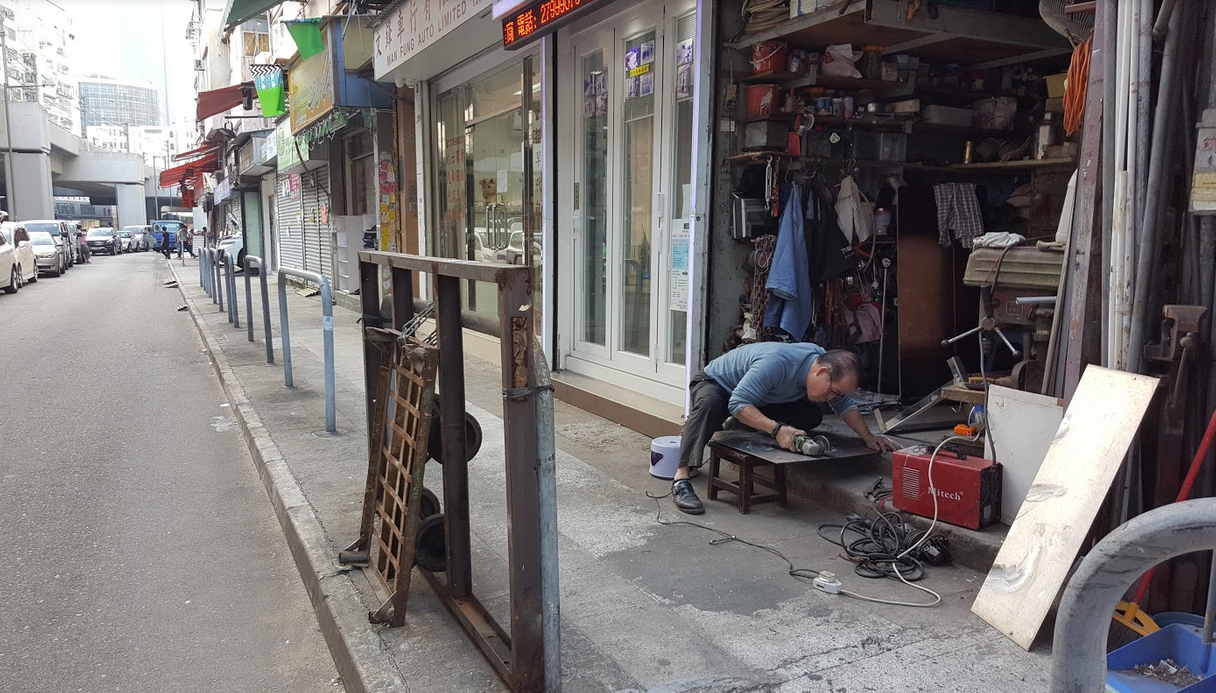 A man cutting some sheet metal with an angle grinder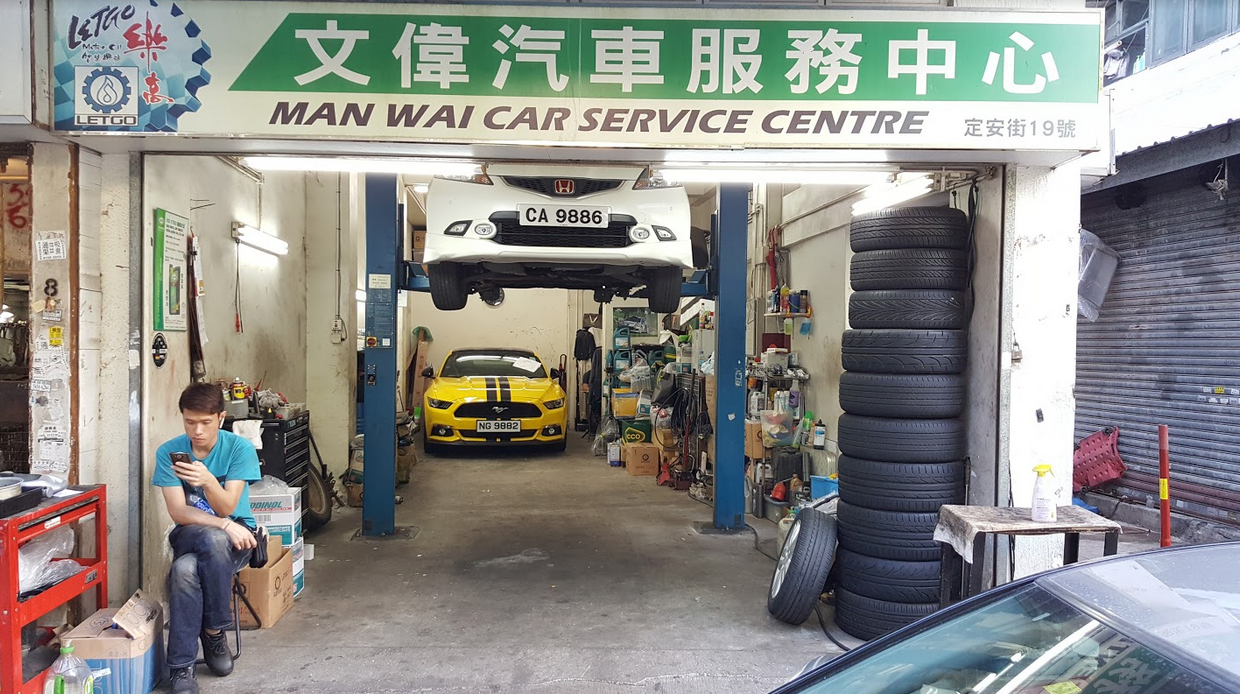 A Mustang in a small Hong Kong shop.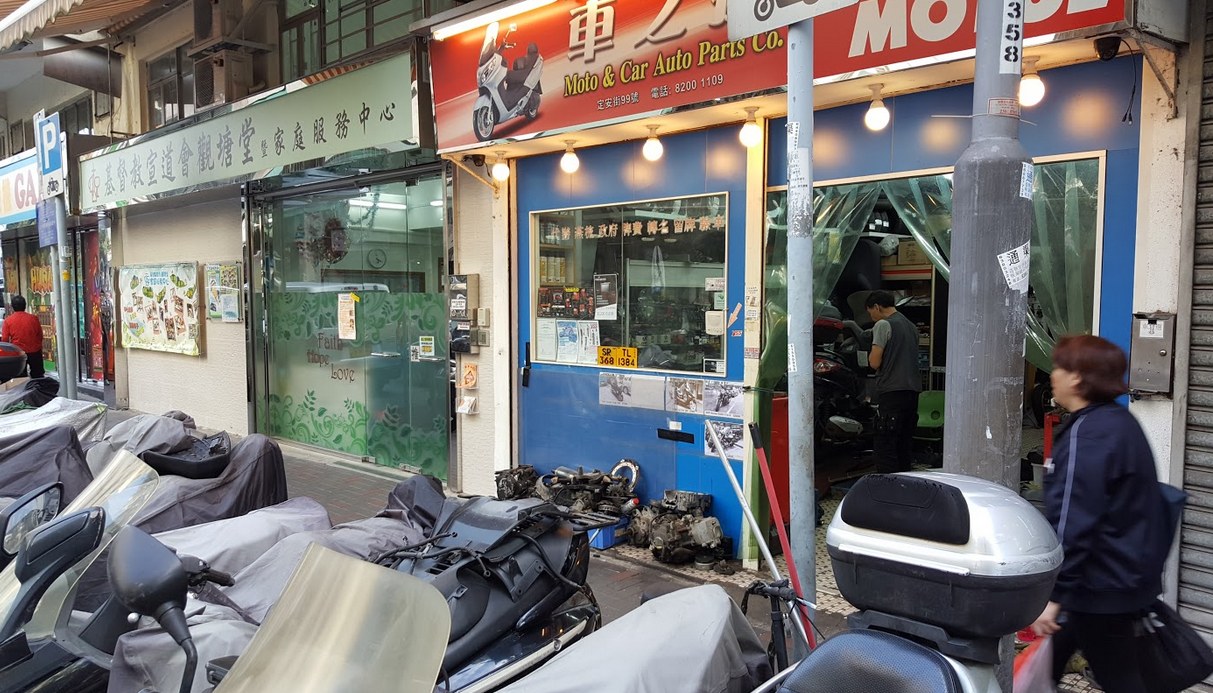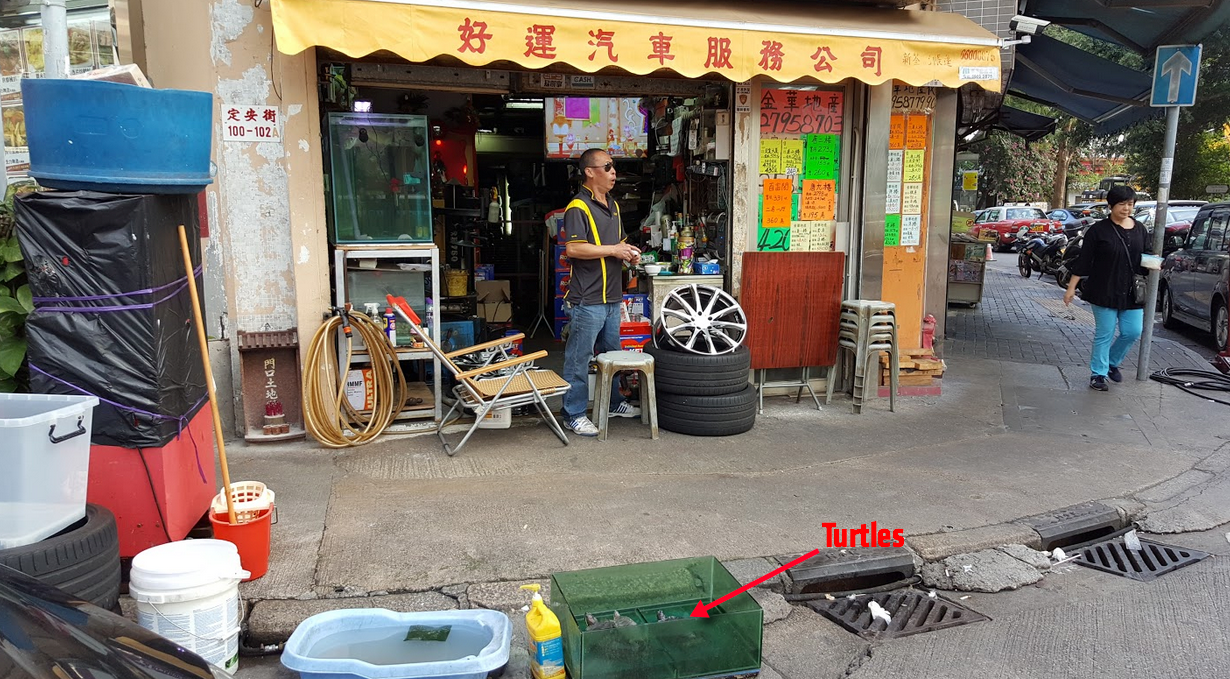 A tire-mounting shop with some turtles out front.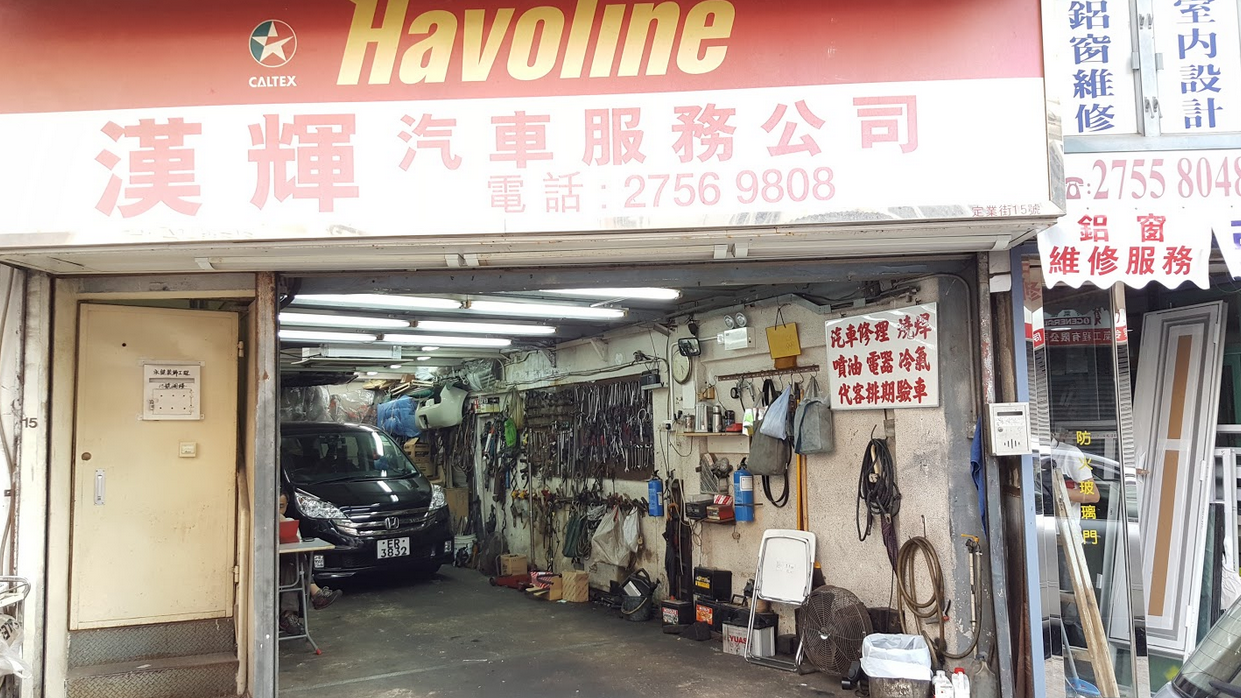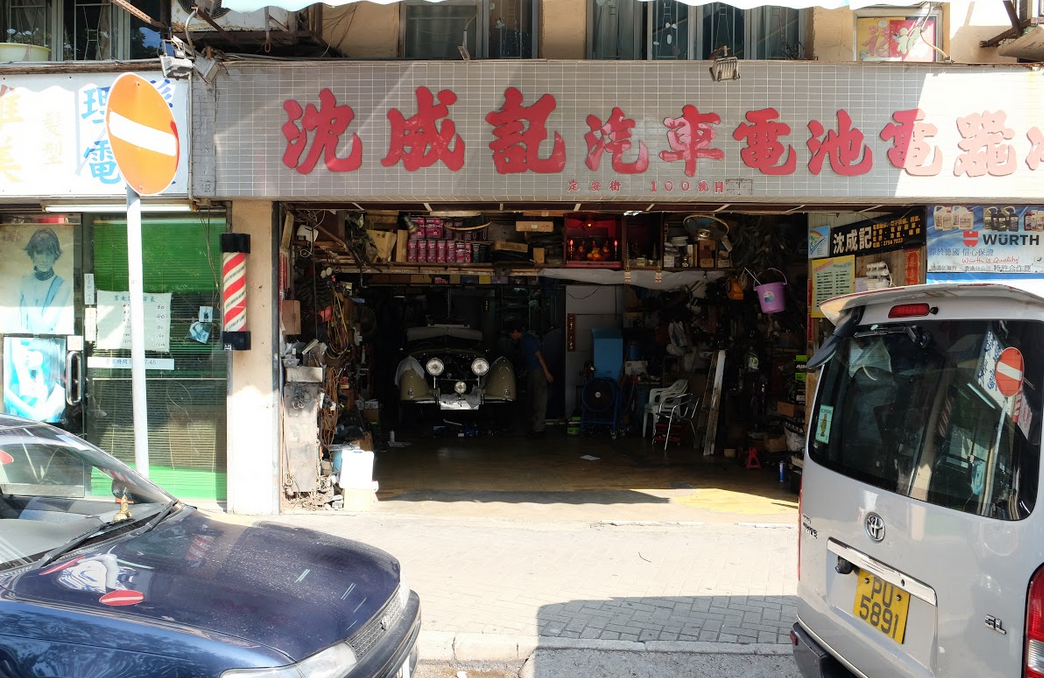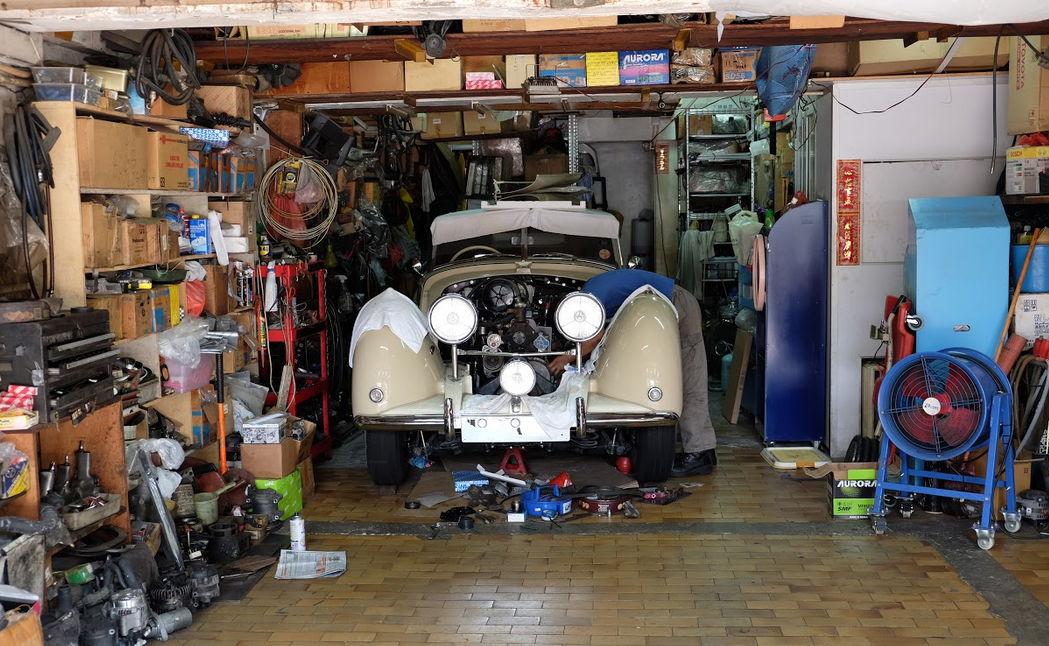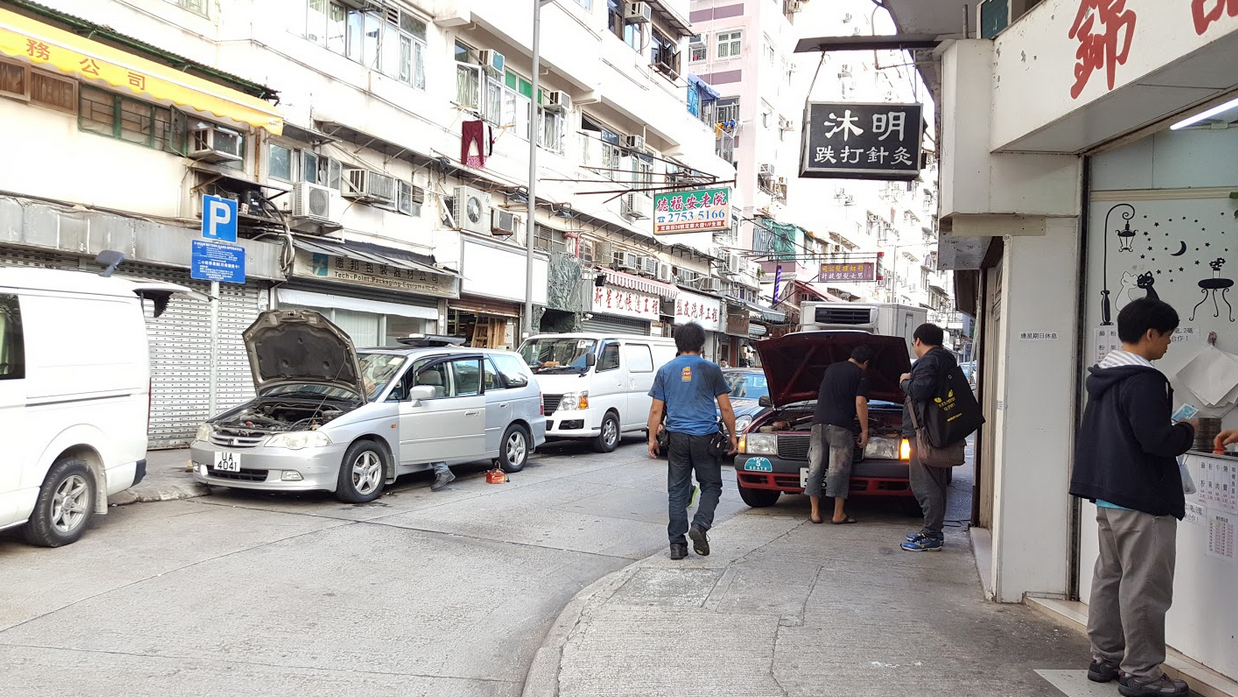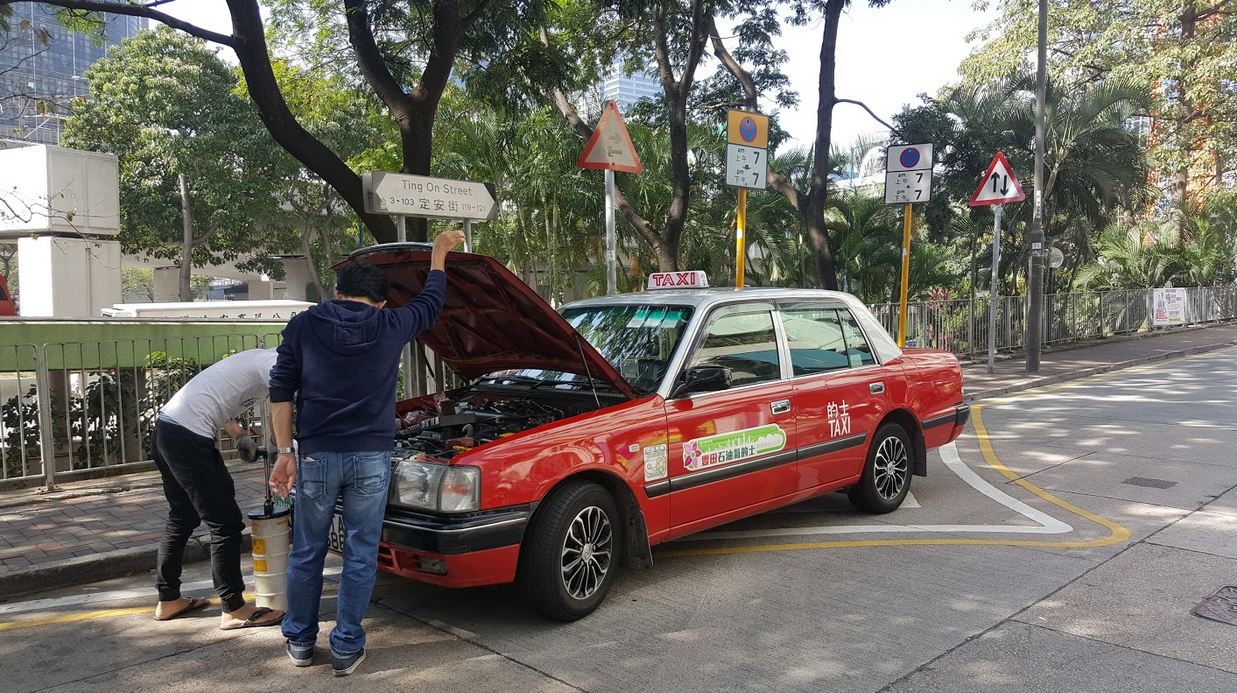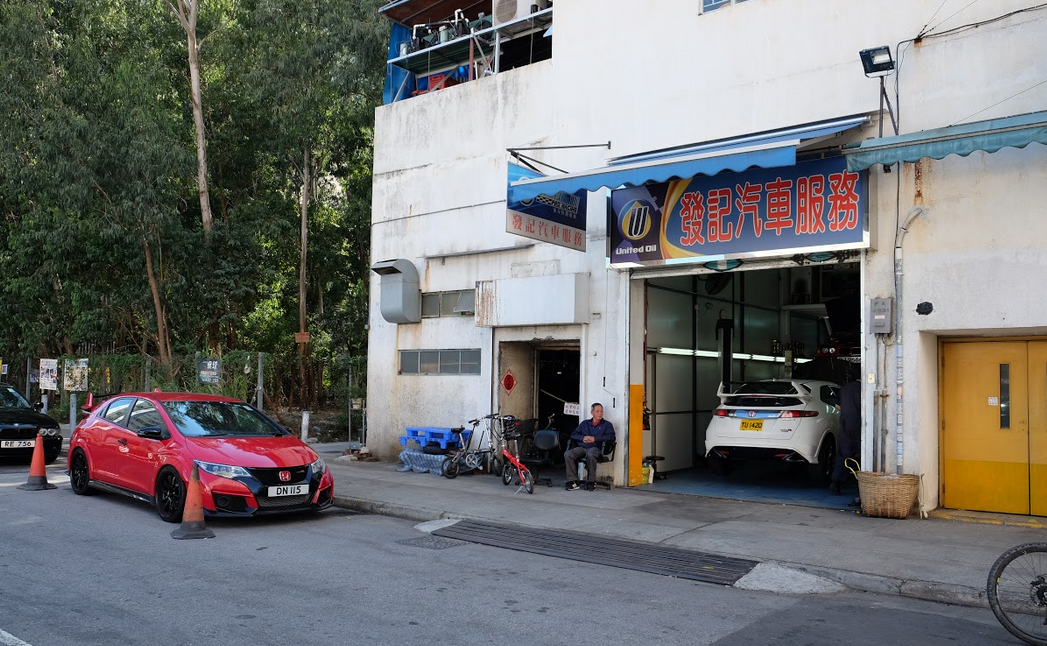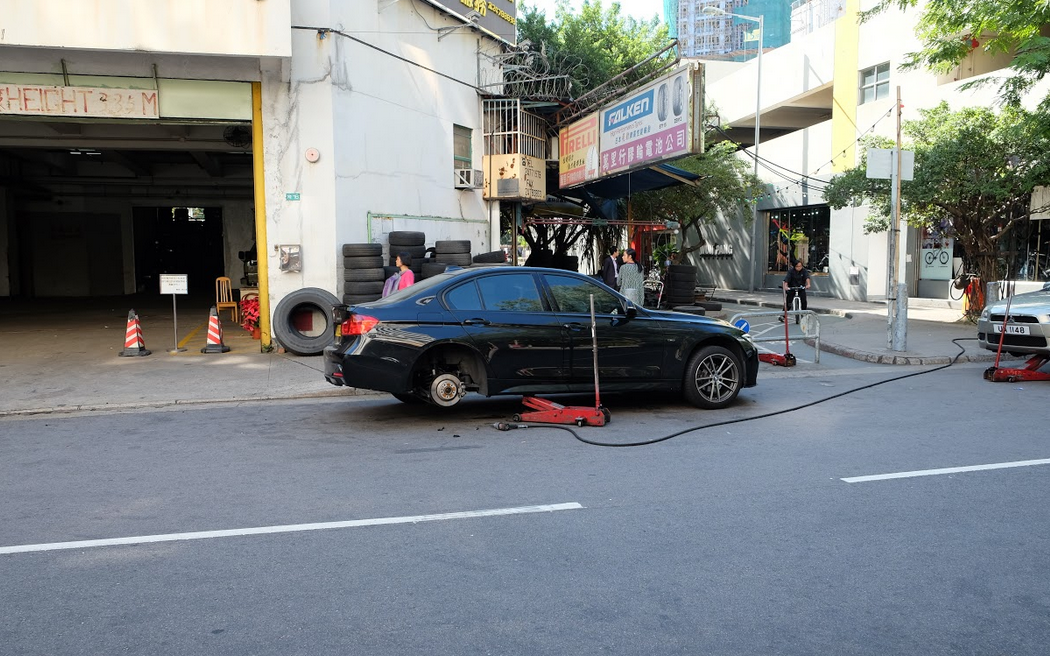 Photo: Michael Tracy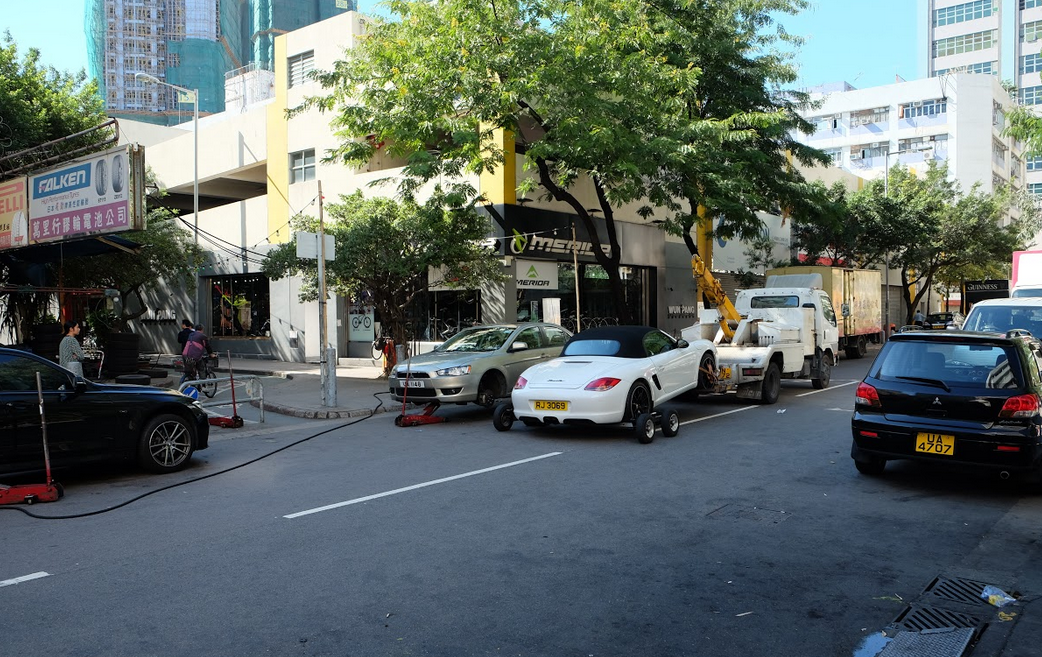 Photo: Michael Tracy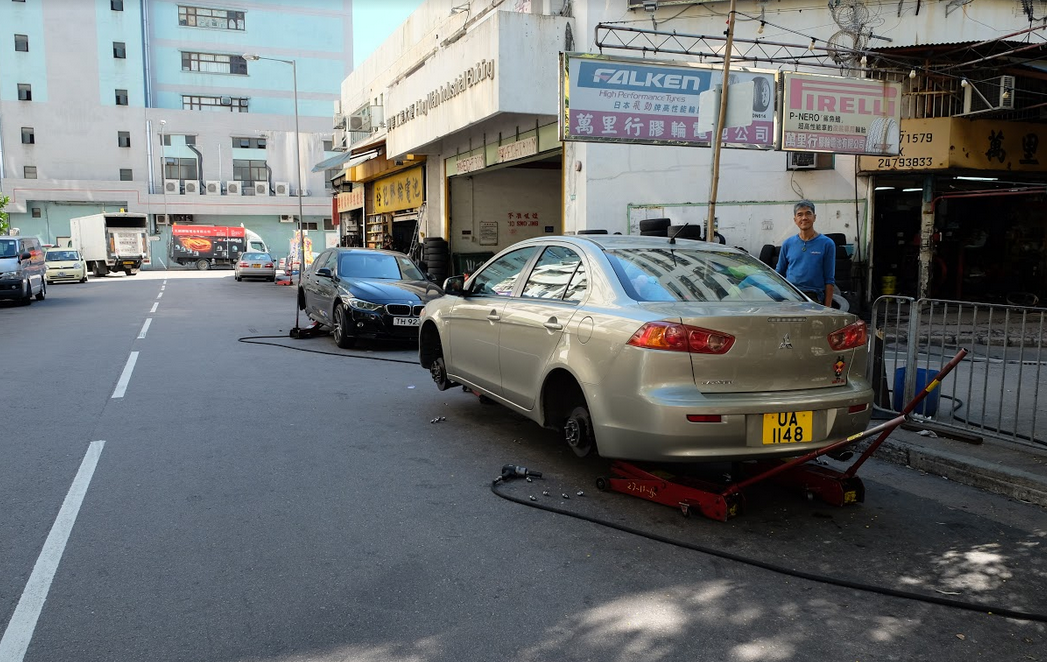 Photo: Michael Tracy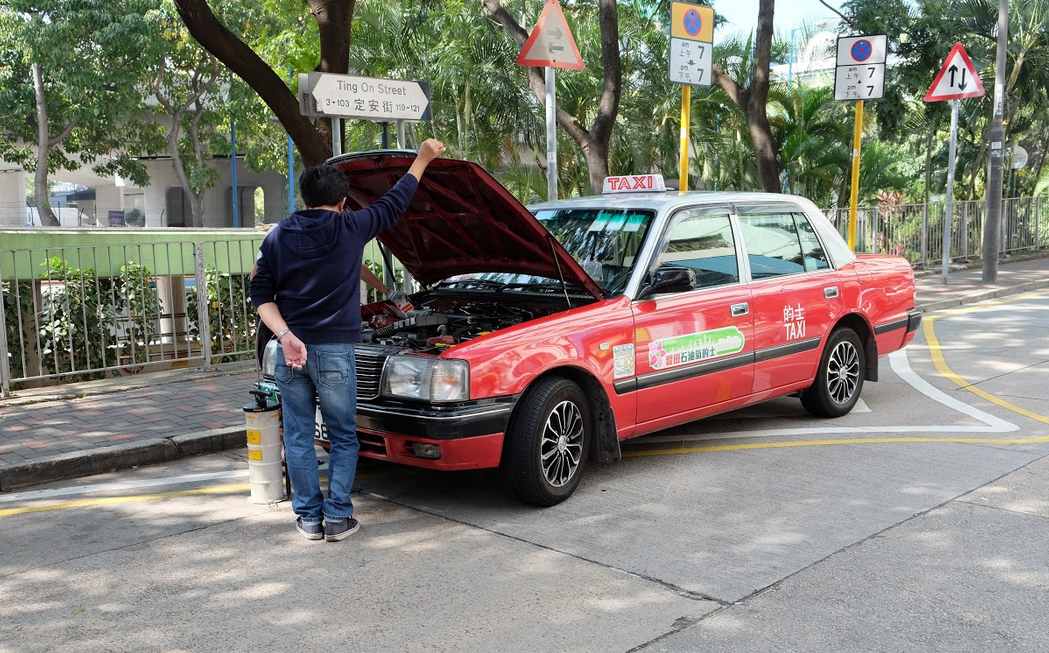 Photo: Michael TracyMechanics doing some sort of fluid replacement on a Toyota Crown taxi.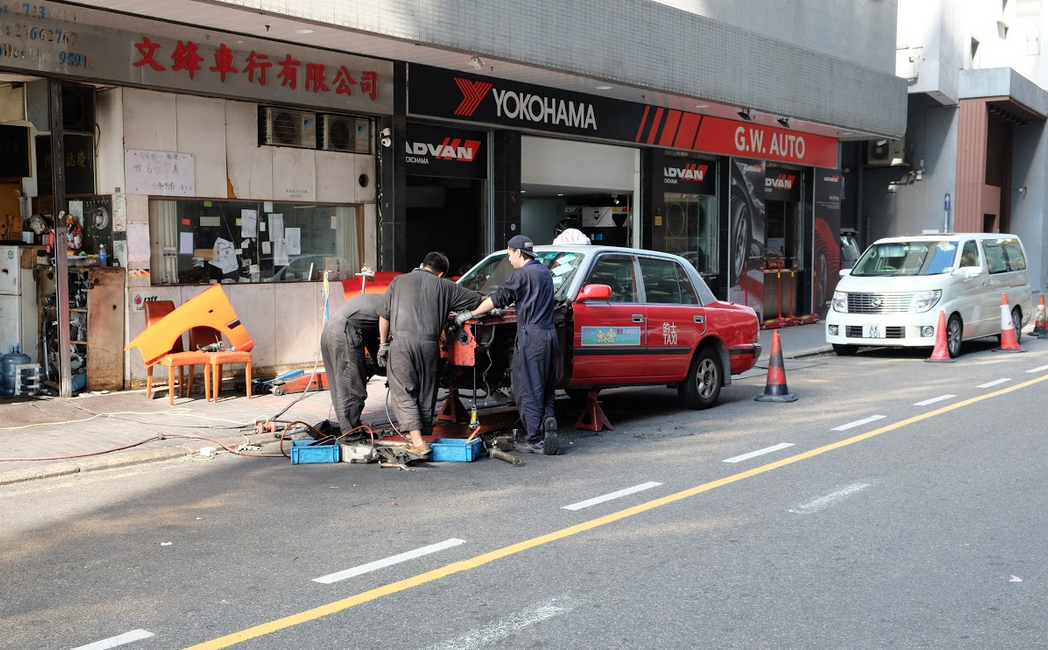 Mechanics wrenching on a Taxi (Photo: Michael Tracy)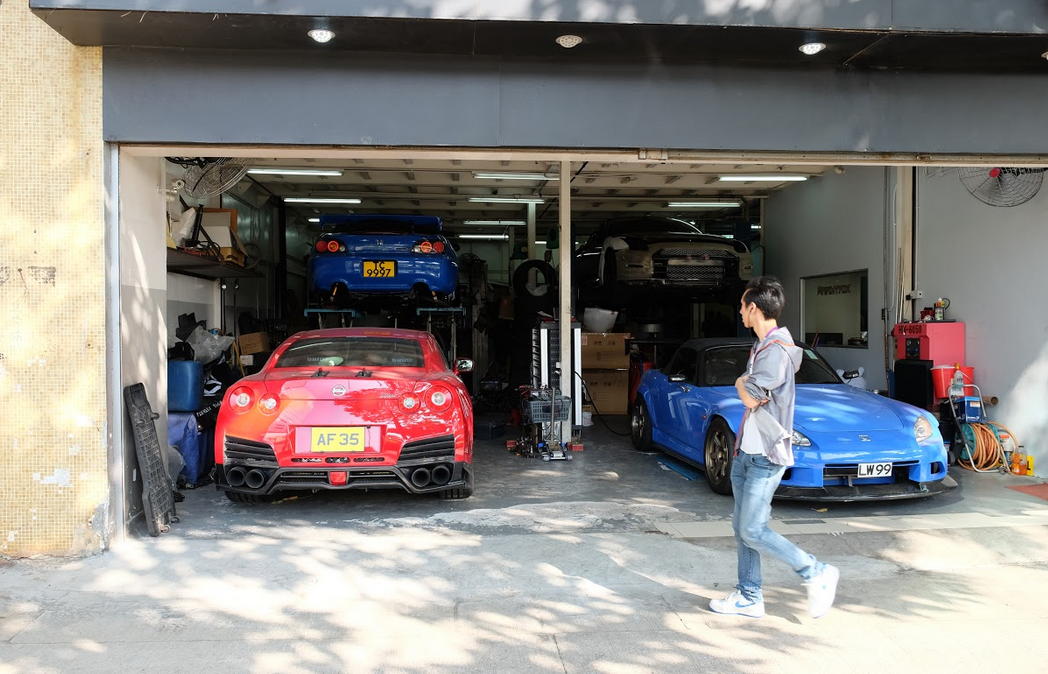 Some gorgeous JDM goodness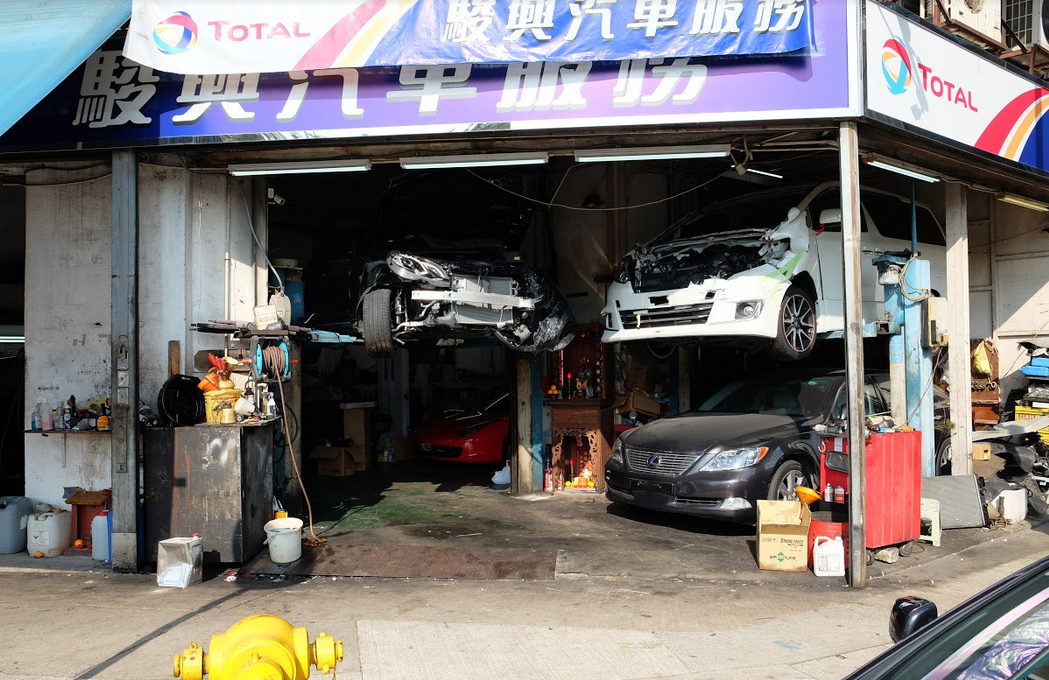 Even the bigger mechanics shops in Hong Kong can only store a few vehicles.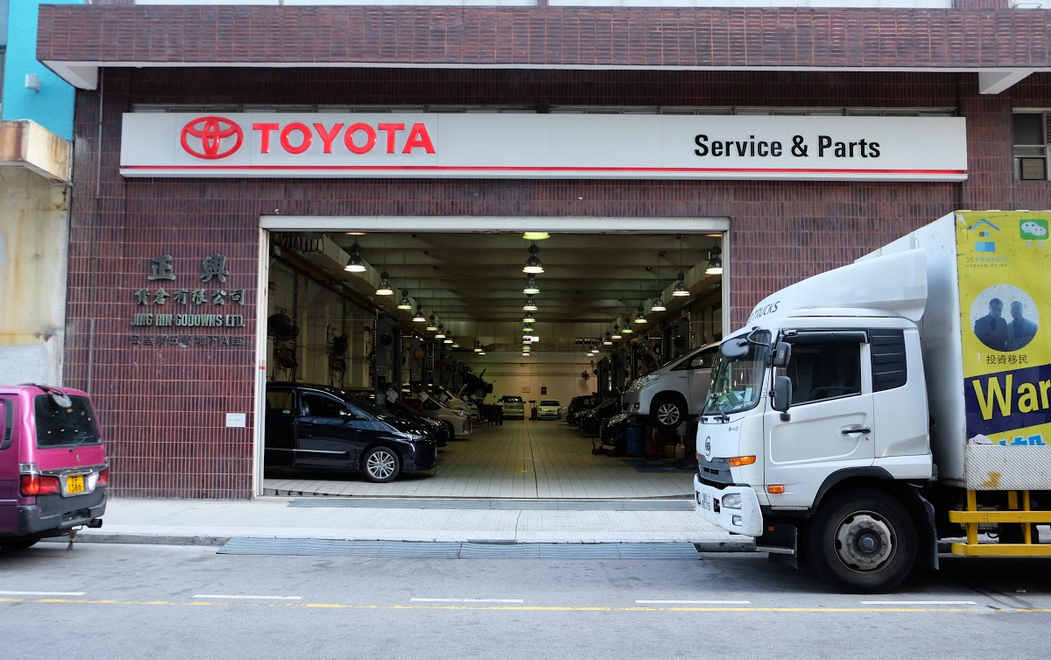 This Toyota service center is the biggest garage I saw during my two weeks in Hong Kong. (Photo: Michael Tracy)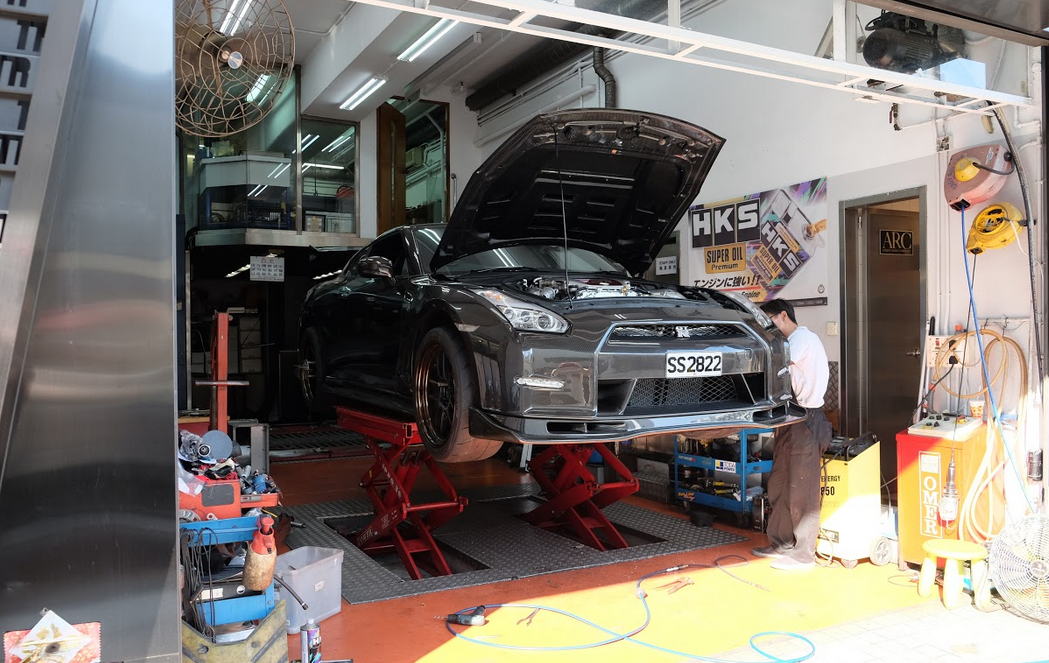 A Nissan GT-R getting wrenchedon (Photo: Michael Tracy)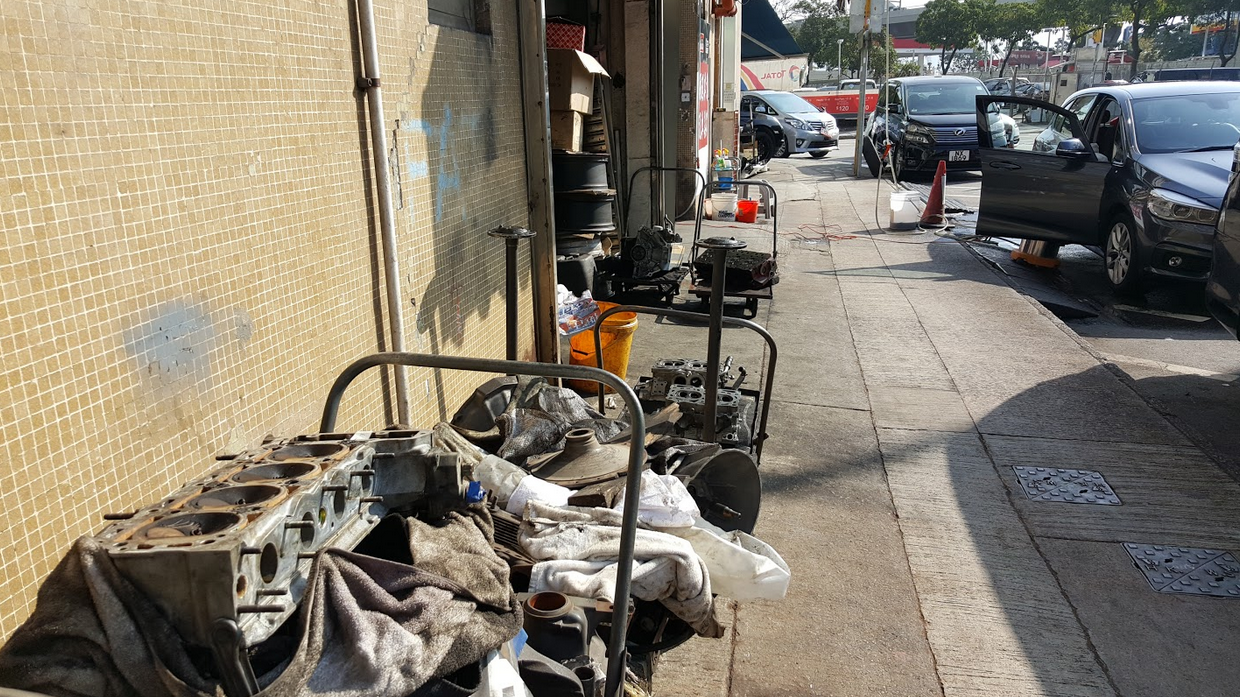 Some parts on the curb, just outside of a shop.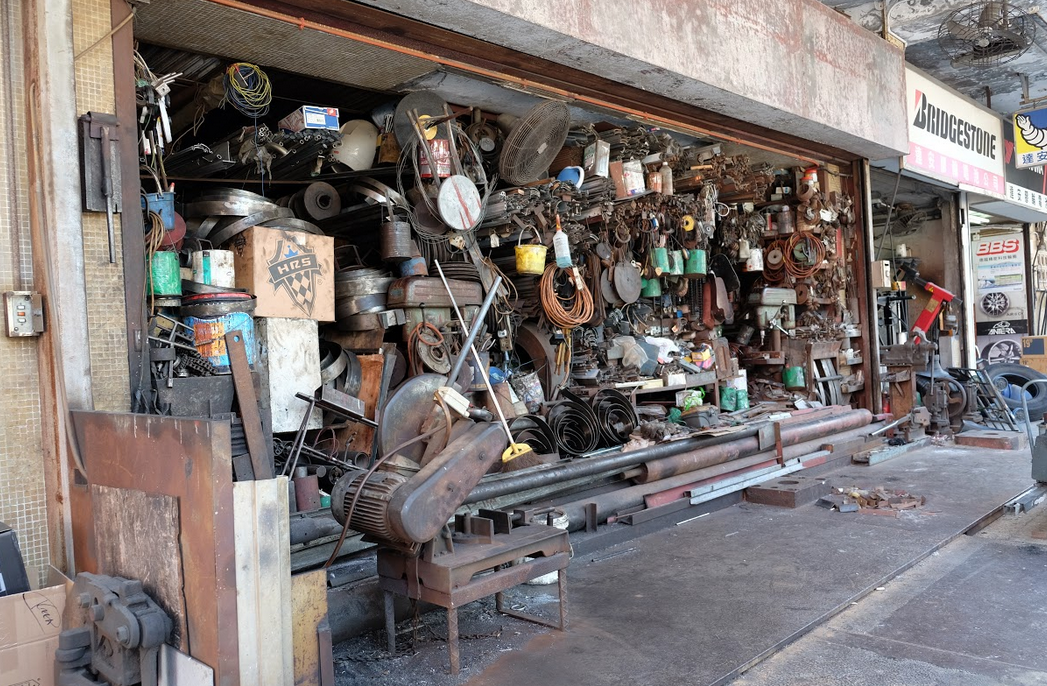 The most crowded mechanic's shop I've ever seen. (Photo: Michael Tracy)