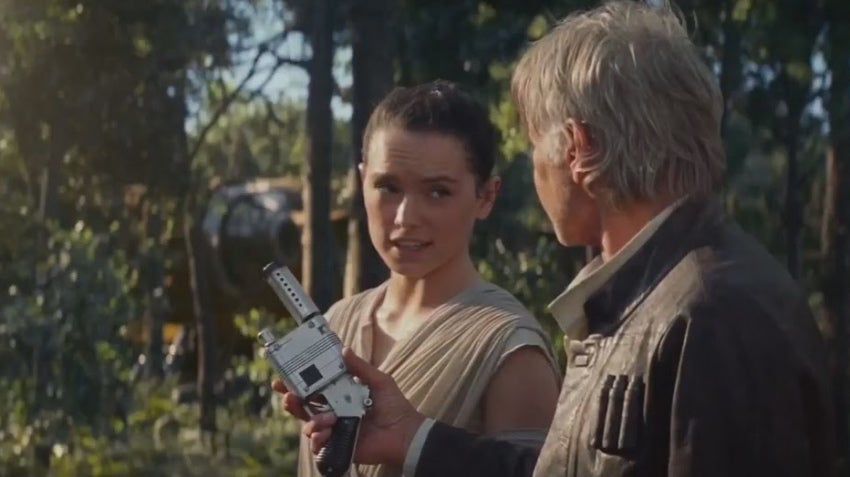 The guys behind Scary Movie, Epic Movie and Disaster Movie (hey, I'm noticing a trend) are now turning their attention to one of the biggest and brightest franchises of all time: Star Wars. Because why settle for being terrible when you can also be a hack?
Credit: Lucasfilm
The Hollywood Reporter revealed that Jason Friedberg and Aaron Seltzer, the duo who cultivated the 2000s movie trend of taking whatever was popular and adding dick jokes to it, have signed on to parody Star Wars with their next film, Star Worlds Episode XXXIVE=MC2: The Force Awakens The Last Jedi Who Went Rogue. Oh yeah, I'm totally not predicting an immediate Disney copyright lawsuit over, like, half of that stupid-arse title.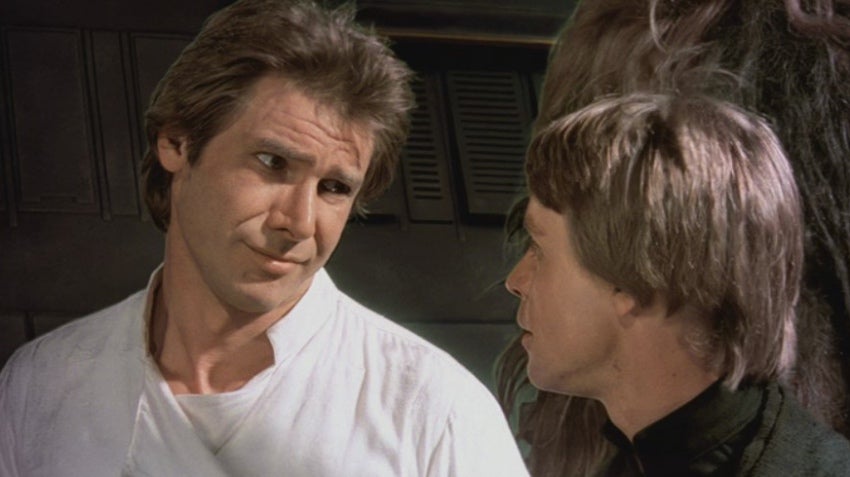 Credit: Lucasfilm
Not much is known about the film, other than it's eyeing a spring 2017 release, but how much do you really need to know to understand exactly what kind of movie Star Worlds "Blah-Blah-Blah" is going to be?
It's especially tragic when you consider the fact that not only is Star Wars ripe for competent parody, it's already been done before. Whether you like it or not, any Star Wars spoof is going to be compared to Spaceballs, the film that set the standard for how blockbusters should be mocked. Given the fact that Friedberg and Seltzer gave us a literal River of Shit in Epic Movie, my hopes are extremely low that anything good will come out of this. I think Dark Helmet put it perfectly when he said:
"Now you see that evil will always triumph, because good is dumb."