The United States can be a cruel place to live, as the rise of fascism in the country has caused a shocking increase in hate crimes. And after a terrorist shooting in Kansas, Americans have turned to what has now become a depressingly common ritual in the face of tragedy: Raising money for the survivors through crowdfunding campaigns.
Srinivas Kuchibhotla, a 32-year-old engineer for Garmin, who was shot and killed in Kansas on Wednesday by a white terrorist (GoFundMe)
An Indian engineer for Garmin, 32-year-old Srinivas Kuchibhotla, was shot and killed Wednesday in a Kansas restaurant by a white man who thought he was shooting at a Middle Eastern man. Two other men were injured in the shooting, including Garmin engineer Alok Madasani, also of Indian descent, and a white bystander who tried to intervene.
Madasani has been released from the hospital and Ian Grillot, the 24-year-old white man who tried to stop the terrorist and was also shot, is expected to recover.
The shooter, 51-year-old Adam Purinton, was charged on Thursday with one count of premeditated murder and two counts of attempted premeditated murder. Purinton allegedly shouted racial slurs and "get out of my country" before shooting at the Indian men. He allegedly told a bartender at an Applebee's where he was later apprehended that he'd shot two Middle Eastern men.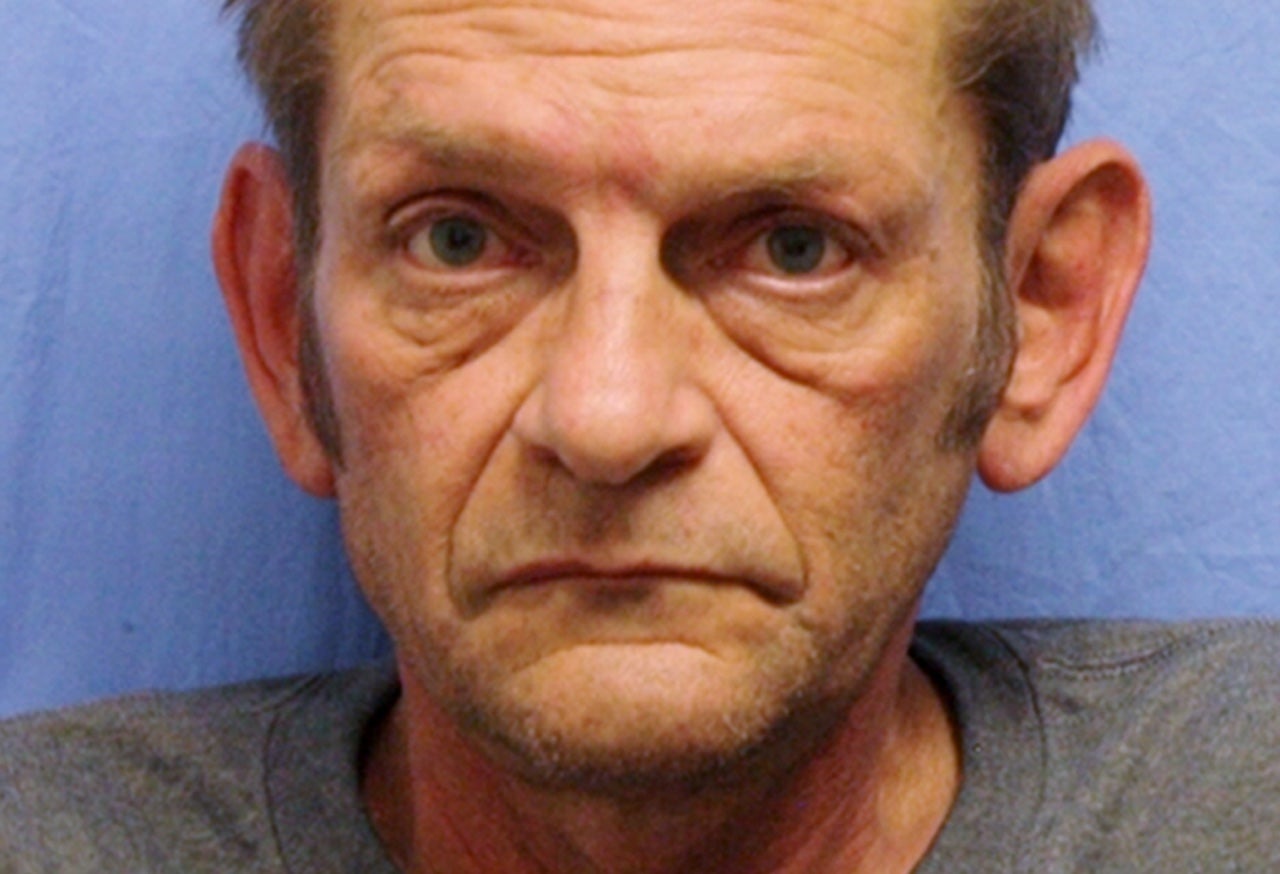 Adam Purinton, the alleged terrorist who shot and killed one man and wounded two others (Henry County Missouri Sheriff's Office via AP)
GoFundMe crowdfunding campaign
"This came as an incredible shock, as he is one of the most gentle, nicest human beings you would meet," Muthuramalingam told Reuters. "He was non-confrontational, non-controversial, easy-going, always smiling."
A GoFundMe page has also been started for Grillot, the man who tried to intervene in the shooting of the Indian men and was shot himself. So far that campaign has raised over $US116,000 ($150,478) in less than 24 hours.
"When he first started firing, I thought I heard nine shots, expecting his magazine to be empty, so I got up and proceeded to chase him down" Grillot said in a hospital interview. "I tried to subdue him so that the police could come in and do what they needed to do, and I guess I miscounted."
Purinton turned around and fired a shot at Grillot which went through his hand and chest. Grillot explained that he acted because he didn't want anyone else to get hurt.
"If he did it once, what would stop him from doing it again?" Grillot said.
Both Kuchibhotla and Madasani worked on Garmin's aviation systems engineering team and were regulars at the restaurant, Austins Bar and Grill in Olathe, Kansas.
"We know them as the Jameson guys," a server at the restaurant told the Kansas City Star, referring to their regular order of whiskey. "They are super nice guys. They would sit, have a cigarette, have a few drinks and pay their tab and leave."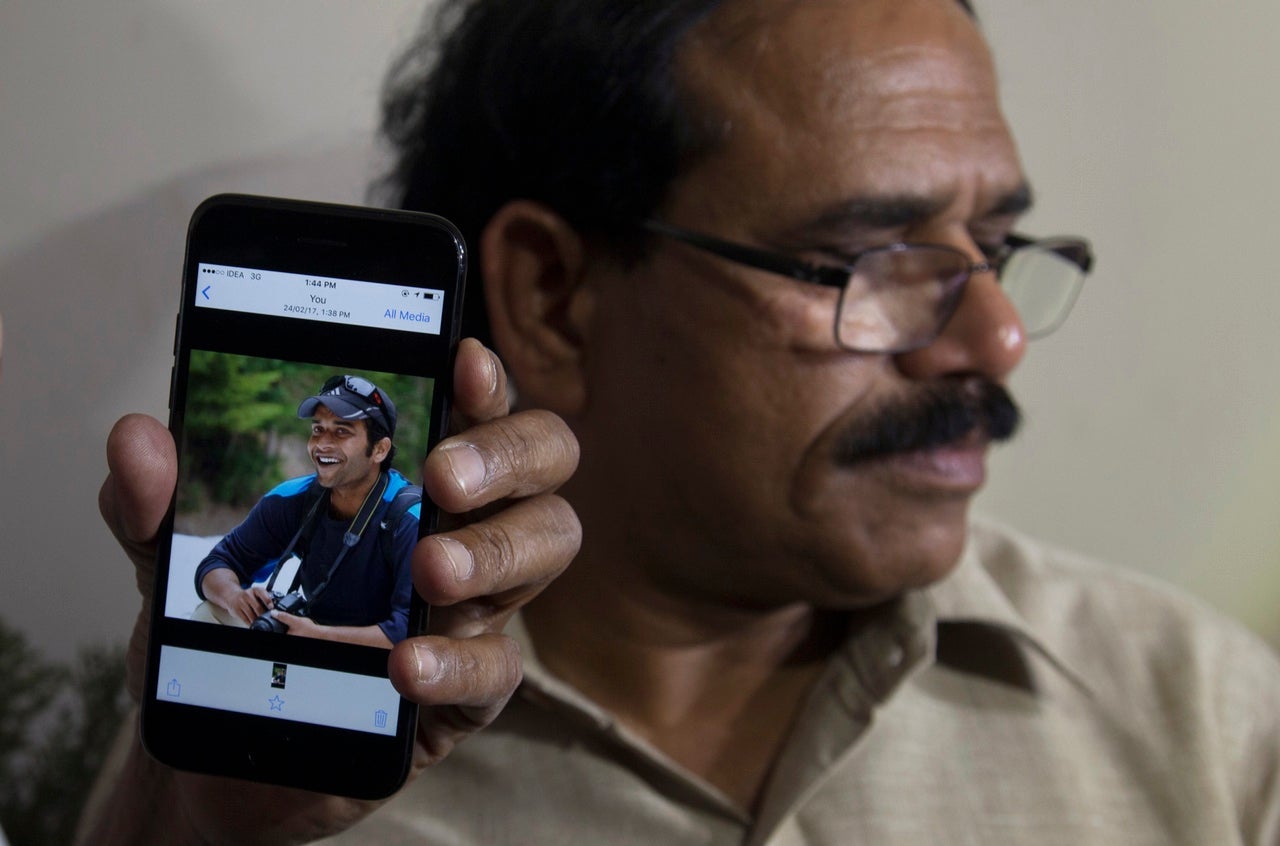 A man holds up a smartphone photo of Alok Madasani, an engineer who was injured in the shooting as Madasani's father Jaganmohan Reddy talks to the media in Hyderabad, India on Friday (AP Photo/Mahesh Kumar A.)
"We are looking at whether the crime was committed via bias motivation. We are really at the preliminary stage at looking at every aspect," Eric Jackson, a special agent at FBI's Kansas City office said at a news conference.
Purinton is being held on $US2 ($3) million bond. So far no one has started a GoFundMe campaign for Purinton, though racists have been known to use crowdfunding tools for their own purposes in the past.