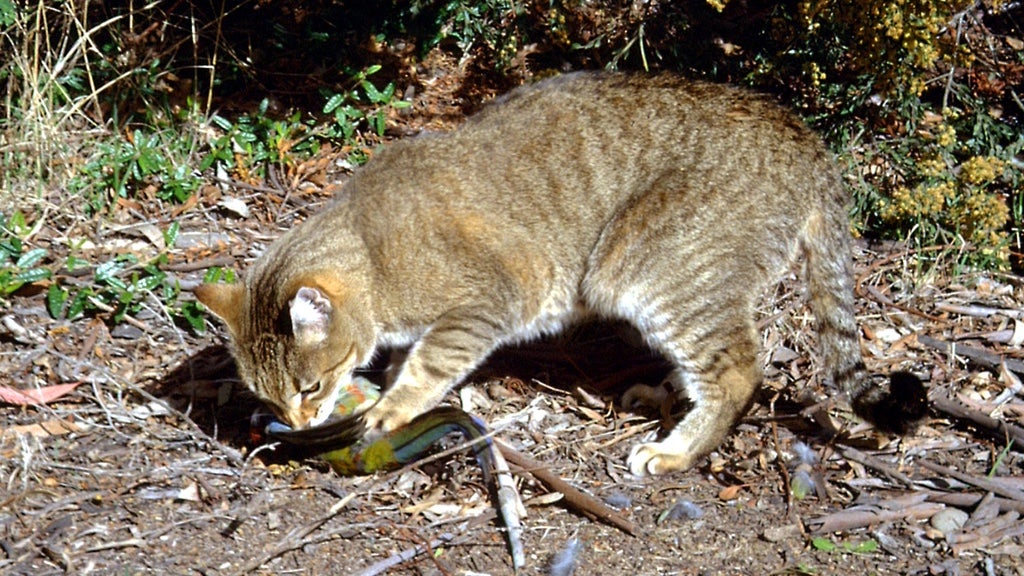 Australia has a kitty problem, and it isn't "the cat scratched up the couch." It's that feral cats roam 99.8 per cent of the country — cats cover more Australian land than internet access does. To alleviate the problem, officials from Parks Victoria are, uh, feeding the cats KFC. But also maybe embezzling public money.
Image: AP
The Guardian reports:
On Monday Victoria's environment minister, Lily D'Ambrosio, announced an external auditor would undertake an independent review of Parks Victoria's credit card transactions over the past four years.

The investigation was prompted by a large number of credit card transactions and credit cards available to Parks Victoria staff, the minister said.

Parks Victoria credit card statements requested by the opposition under freedom of information laws have since revealed that $260 was spent by staff across seven visits to the same KFC store over a four-month period.
A nameless source also told the The Guardian that "KFC is widely known to be the most effective bait for luring feral cats," which is honestly incredible. Like, possibly the most incredible quote ever reported by the news media.
Anyway, this would normally be fine — Victorian scientist Alan Robley from the Arthur Rylah Institute For Environmental Research in Victoria told The Guardian that fried chicken made a good lure thanks to its "scent and prolonged freshness". But the audit found that parks employees also spent hundreds of dollars on jewellery, mountain bikes and other things probably not used for park upkeep, as well as $5000 at home entertainment store JB Hi-Fi. The total credit card bill came to $2.2 million dollars.
It is awesome that feral cats like KFC. It is not awesome that Australian parks might be using taxpayer money to buy themselves mountain bikes.