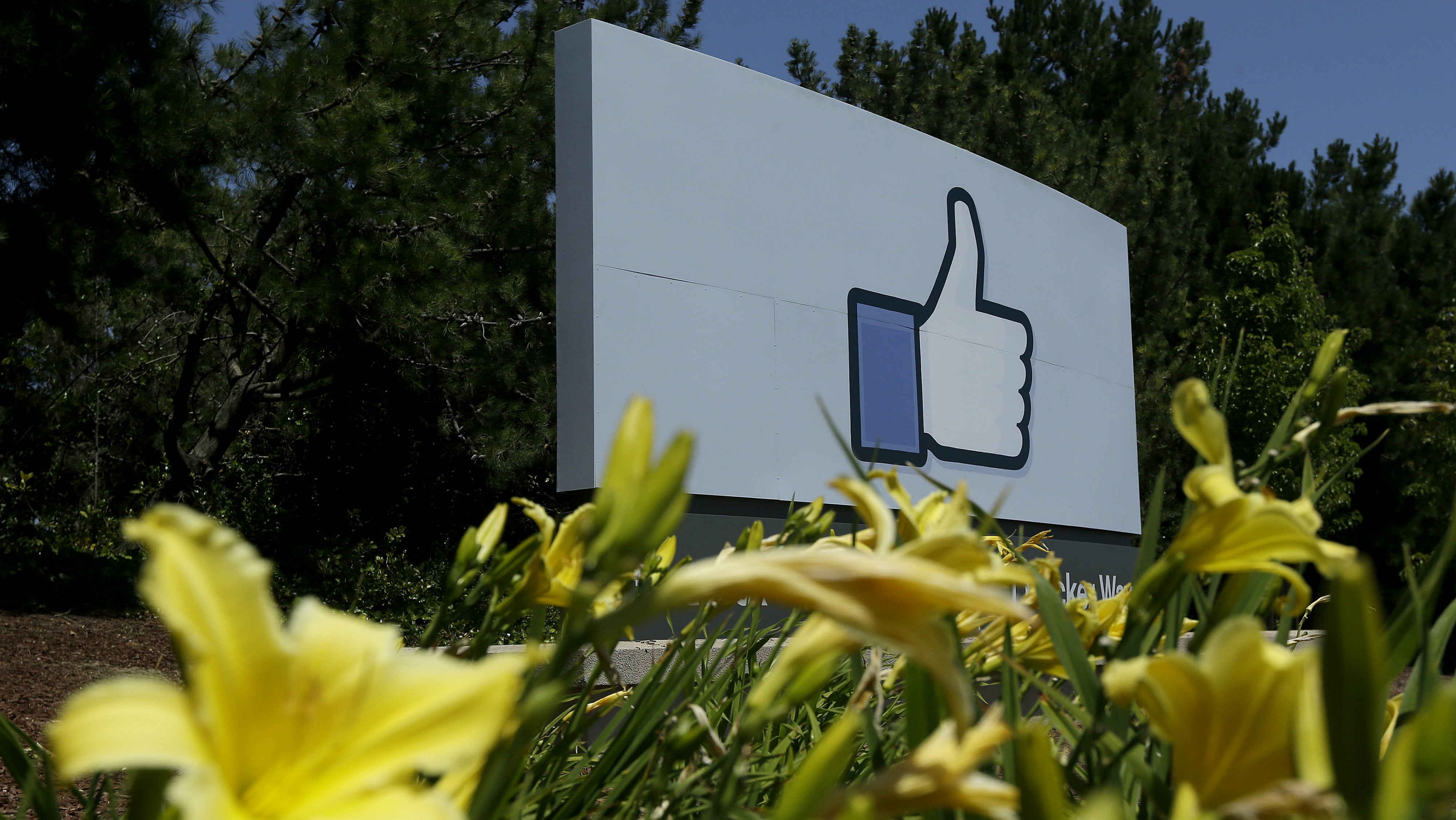 As the cost of living in Silicon Valley continues to rise, the security officers that work on the campuses of some of the biggest technology companies have moved to unionise in an effort to demand higher wages.
Facebook campus. (AP Images)
About 3000 security officers, including some who work at companies like Facebook and Cisco, have received union recognition in what the SEIU United Service Workers West calls the "largest private sector organising win ever in Silicon Valley". The bargaining for the first contract will begin in about a month, a representative for SEIU tells Gizmodo. The security officers are currently drafting their bargaining priorities. The security officer are not directly employed by these technology giants, but rather by security firms Allied Universal, G4S, Securitas and Cypress.
These security officers aren't the first hourly employees in Silicon Valley that have fought to unionise. In 2015, bus drivers for Facebook who shuttle employees to campus unanimously voted to unionise. The new contractor negotiated by those drivers pushed the average salary from $US18 ($24) an hour to $US24.50 ($32) an hour, according to SFGate.
The security officers currently earn wages around $US12 ($16) to $US20 ($26) dollars an hour, which officers involved in the unionisation effort say isn't sufficient to live in the Bay Area. In just 2016 alone, the Consumer Price Index in San Francisco increased by 3.5 per cent, according to the Bureau of Labour Statistics, compared to the 2/1 per cent increase nationally.
The security officers contend, correctly, that they protect some of the world's richest companies, and should be compensated accordingly. One officer told the San Francisco Chronicle that he'd like to see his pay increase to $US27 ($36) an hour.