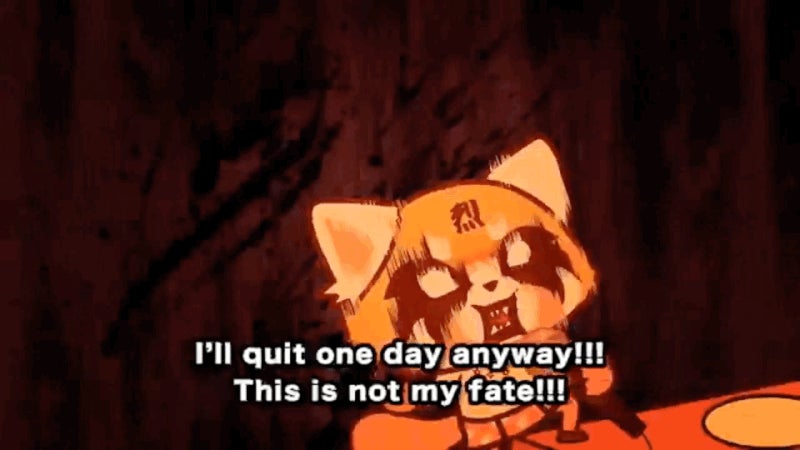 Video: Yesterday morning, I helped my kid put on a Hello Kitty shirt before she went to school. Then I sat down and watched the debut of the latest cutie pie mascot from that character's creators. She needs a hug in the worst way.
If you're like me and only have a vague awareness of Hello Kitty and her Sanrio friends from your own childhood and that of your kids, then you're probably not ready for how damn grim the introduction of red panda Aggretsuko is.
Introducing, #Aggretsuko! She's a Red Panda who works as an office associate of a trading company in Tokyo. Watch this video to learn more! pic.twitter.com/wwh79GzRw4

— Sanrio (@sanrio) January 5, 2017
A crappy job. Binge drinking. Hate-filled karaoke. She is truly a character for our times.