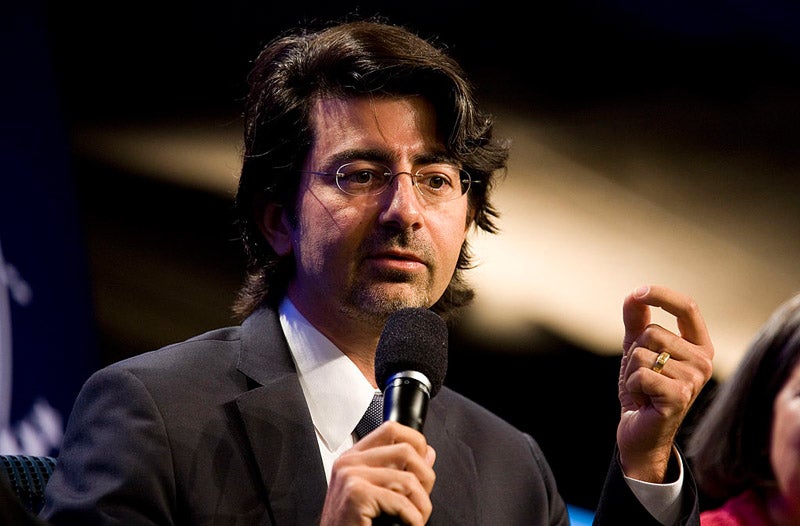 For the most part, artificial intelligence these days is pretty sweet. Whether you want to set a timer with your voice, play a game of chess with a computer or just put a Minion's head on Superman's body, AI can help you achieve your goal. Of course, that same power can be used for things that are not so sweet, like, um, killing us all.
Photo: Getty
In light of those possibilities, some of tech's biggest names launched an initiative on Tuesday to help "steer AI in a way that maximizes the benefits to society". That includes eBay founder Pierre Omidyar and LinkedIn founder Reid Hoffman, who will each donate $US10 million ($13.4 million) to the Ethics and Governance of Artificial Intelligence Fund, anchoring its initial investment of $US27 million ($36.4 million).
MIT's Media Lab and Harvard's Berkman Klein Center for Internet and Society will serve as the fund's principal institutions, supporting research that addresses the ethical challenges posed by AI by "bridging the gap" between the hard and soft sciences.
"One of the most critical challenges is how do we make sure that the machines we 'train' don't perpetuate and amplify the same human biases that plague society?" said MIT Media Lab director Joi Ito in a statement. "How can we best initiate a broader, in-depth discussion about how society will co-evolve with this technology, and connect computer science and social sciences to develop intelligent machines that are not only 'smart,' but also socially responsible?"
According to MIT, the initiative plans to use an interdisciplinary network to explore how AI can maximise the public good in fields ranging from labour and education to criminal justice and transportation.
While the fund is primarily concerned with the more immediate effects of artificial intelligence on society, it's probably not a bad idea to start thinking about such systems under an ethical framework now.
"A super-intelligent AI will be extremely good at accomplishing its goals, and if those goals aren't aligned with ours, we're in trouble," cautioned astrophysicist Stephen Hawking during a Reddit AMA last year. "You're probably not an evil ant-hater who steps on ants out of malice, but if you're in charge of a hydroelectric green energy project and there's an anthill in the region to be flooded, too bad for the ants. Let's not place humanity in the position of those ants."
[Recode]