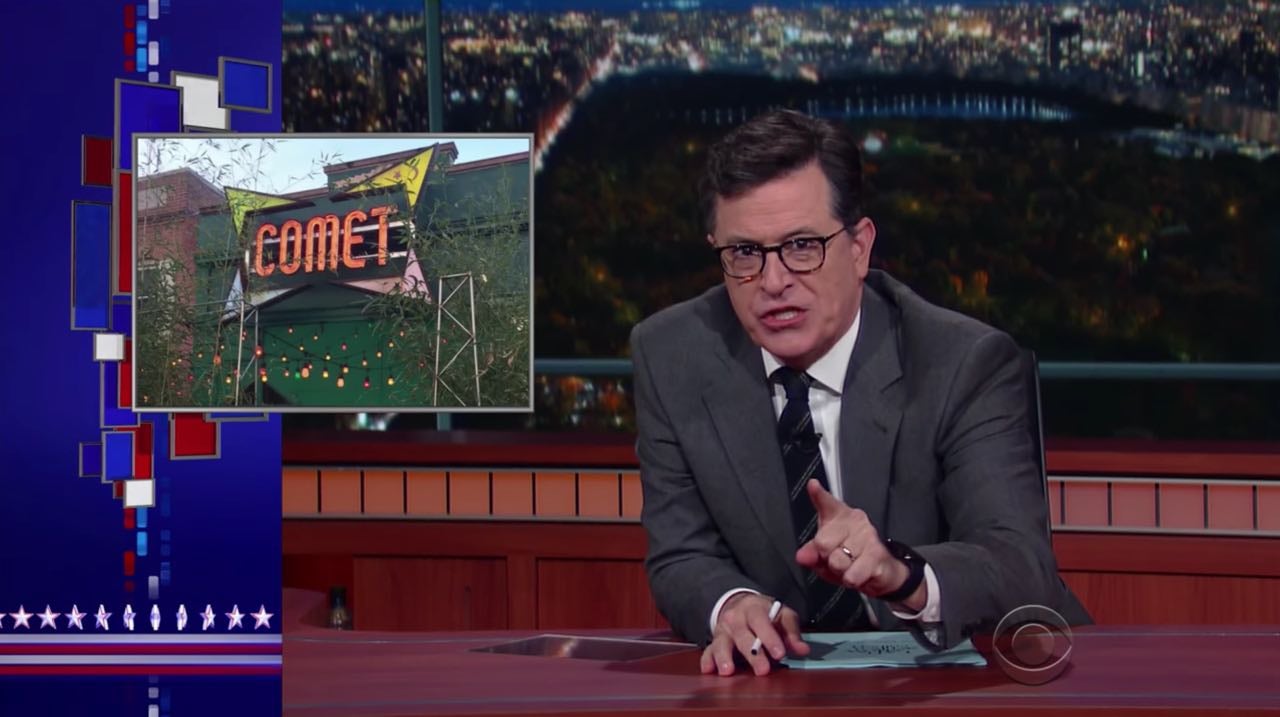 Video: Stephen Colbert has a message for the "subreddit sub-geniuses" propagating the ridiculous Pizzagate conspiracy theory: "Grow the f**k up."
Image: CBS
In a biting 10 minute monologue that aired on last night's The Late Show with Stephen Colbert, Colbert goes in on Pizzagate and the idiots (including those on President-elect Donald Trump's transition team) who believe the debunked and categorically false theory that a child sex trafficking ring is being run from a DC-area pizza place.
Colbert himself has become slightly entrenched in Pizzagate, as "internet sleuths" found references to his old show, The Colbert Report, in John Podesta's email. Colbert refrains from outright denying that he has an part in this fake conspiracy, because as he says, "that's what 'they' want me to say."