Nothing shaped my childhood more than Nintendo. Like millions of other little kids, I got a Nintendo Entertainment System for Christmas in 1988. It changed my life. At the age of six, the Nintendo was my first real "gadget," and it was love at first sight. I don't know if I would do what I do today without it.
All images: Alex Cranz/Gizmodo
Which is why unboxing the new NES Classic Edition almost made me cry. Because 28 years after that fateful Christmas, I still love gadgets, I still love Nintendo, and I still love those classic games.
When the NES Classic Edition was announced, I was excited by the idea of having easy access to 30 classic Nintendo games. And the tiny form factor with a full-sized controller was a thrilling proposition. I've experienced these retro consoles before.
Many years ago, I bought one of those Atari Flashback consoles, and it was neat to play Centipede and Pong on the big screen. But I wasn't born when the Atari 2600 came out — or even when ET killed it and the video game industry — so it didn't hold the same appeal or nostalgia. The NES is different. It's something I spent hours playing as a kid and the games included with the mini console are ones I remember vividly.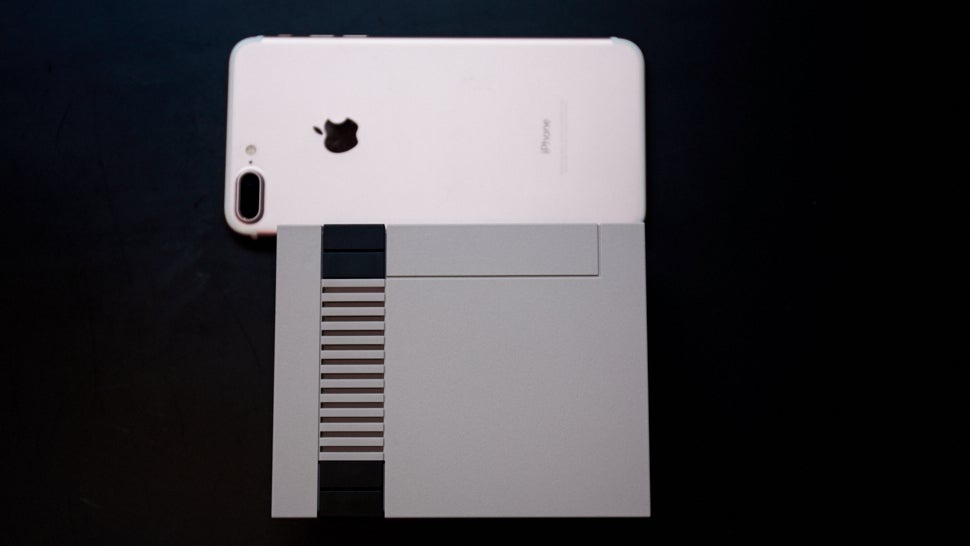 Pictured: the NES Classic next to an iPhone 7 Plus.
top-loading model
wireless option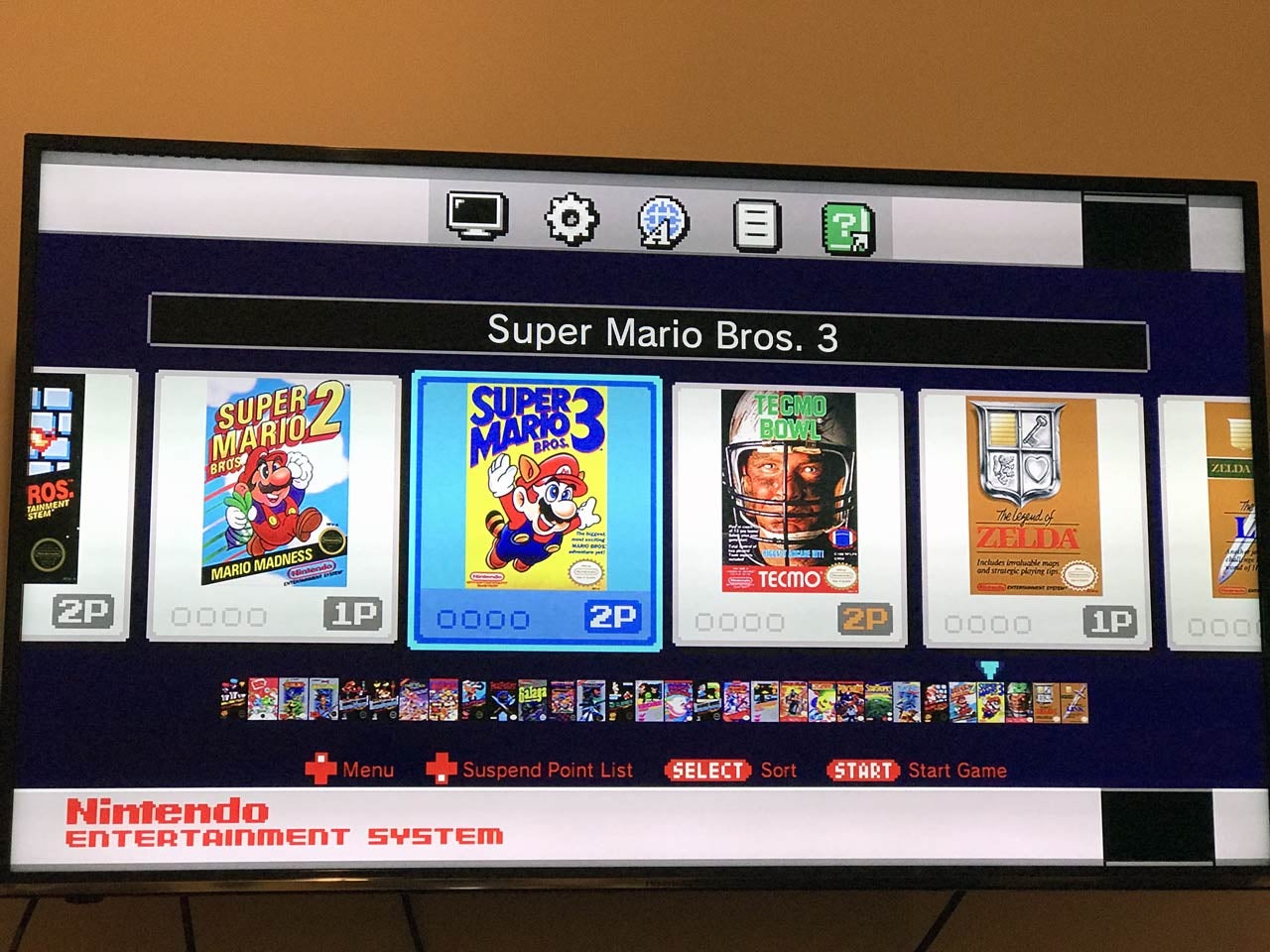 The game library UI. You access this screen from within a game by hitting the Reset button on the console.
You can then select games from the menu and start playing! Colours are sharp, and as our friends at Kotaku already noted, games look a lot better than they do on the Wii U's Virtual Console. In fact, as someone who has been playing emulated games since the 1990s (Nesticle anyone?), I think this might just be the best looking emulated NES games I've seen.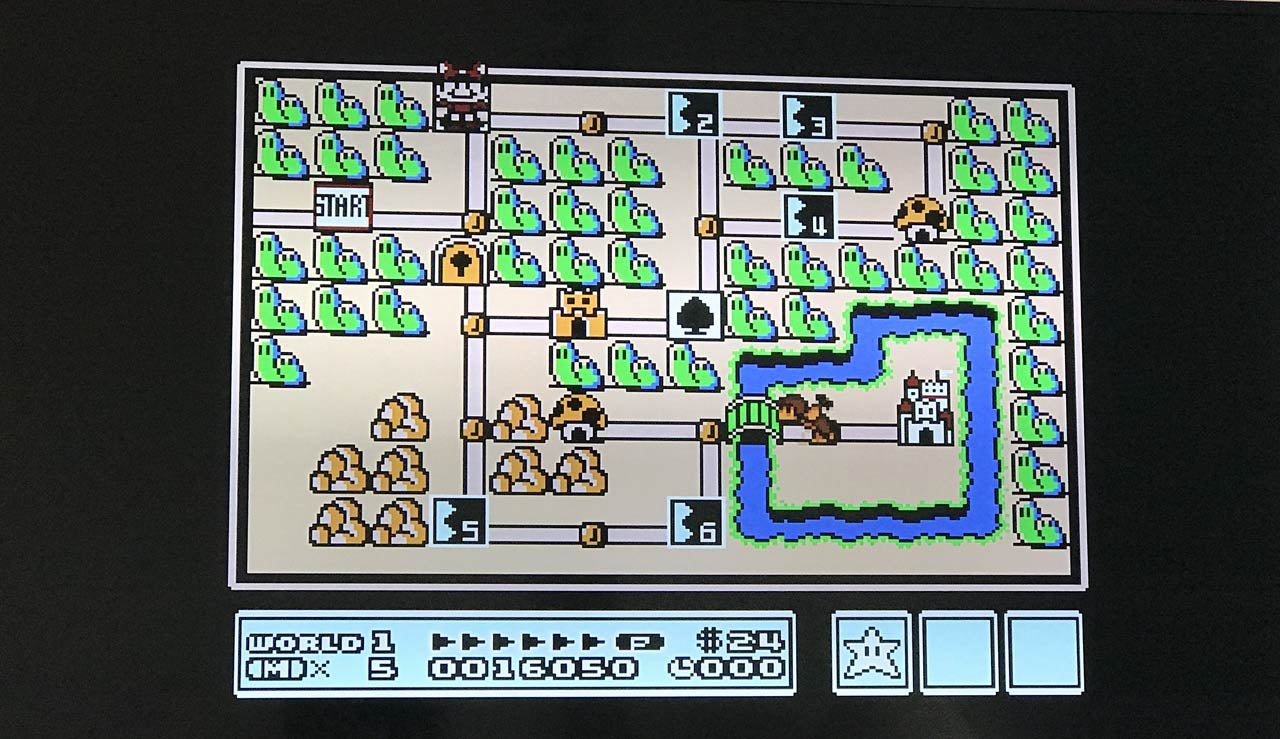 Pixel Perfect Super Mario Bros. 3
Punch Out!!Galaga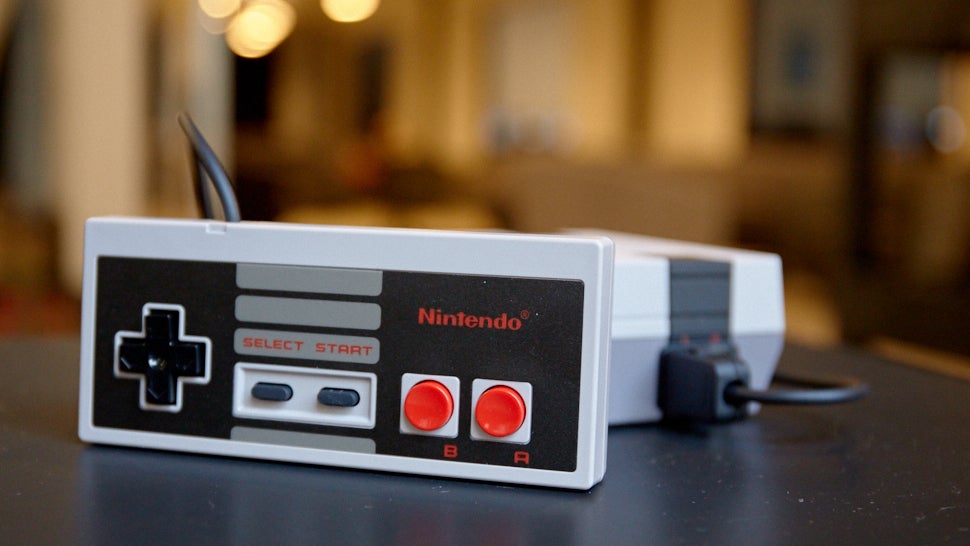 When you're done playing a game, hitting the reset button on the console brings you back to the main menu. From there, you can choose to save the state of your game to one of four save slots offered for each title. I do wish Nintendo had offered an easier way to get back to the main screen without having to press that reset button, but the interface itself works well.
My only real complaint about the NES Classic Edition are the length of the controller cables. The cable is approximately 0.76m long, which means that to play at a comfortable distance, I had to use long HDMI and USB cables long and pull the console close to me or just sit up right in front of the TV.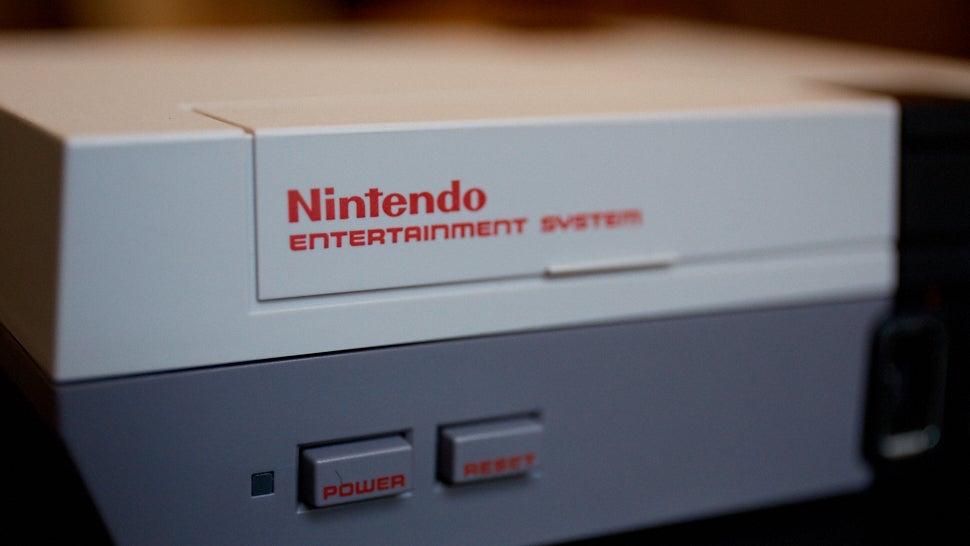 The door is just for show.
Super Mario Bros. 3Punch Out!!
expensive
awesome
Even though I've had emulated copies of all of these NES games available for years, there's still something neat about playing it on a TV with a classic controller. And at just $69.95, I cannot recommend this enough. In fact, it reminded me that an old friend still has my original NES, Super Nintendo, and some games. John John, can I please have them back?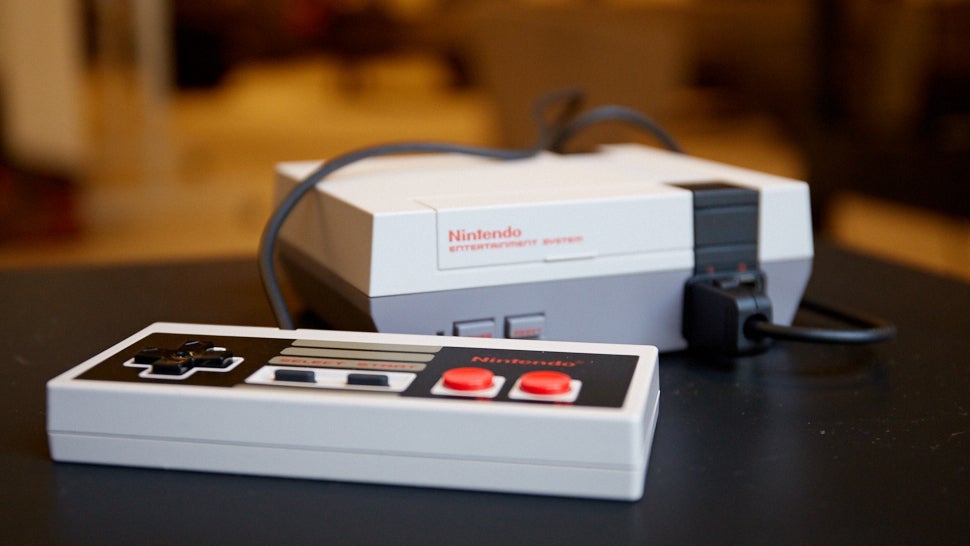 README
Game selection is solid but fixed, and since this thing doesn't have an internet connection, you'll never get new games
Game controller lengths are entirely too short. Prepare for a long HDMI cable or get those third-party wireless ones.
The door on the top of the mini NES is just for show and doesn't open, boo!
At $69.95, this is a great gift for anyone in their late 20s to early 40s. It seriously brings back the memories.
Tecmo Bowl is still a jam.
Everyone I've shown the NES Classic Edition to has reacted the same way: awe. And then they have asked when Nintendo is releasing a Super NES version. I agree, that would be epic. Nintendo, get on this shit.