Rogue One: A Star Wars Story doesn't hit theatres until December 15, which means you've still got a few weeks to kill before you can get your Star Wars fix. You could continue on with your daily routine, being a productive member of society. Or you could just squander away all that valuable time by sitting and staring at this over-the-top Star Wars cuckoo clock.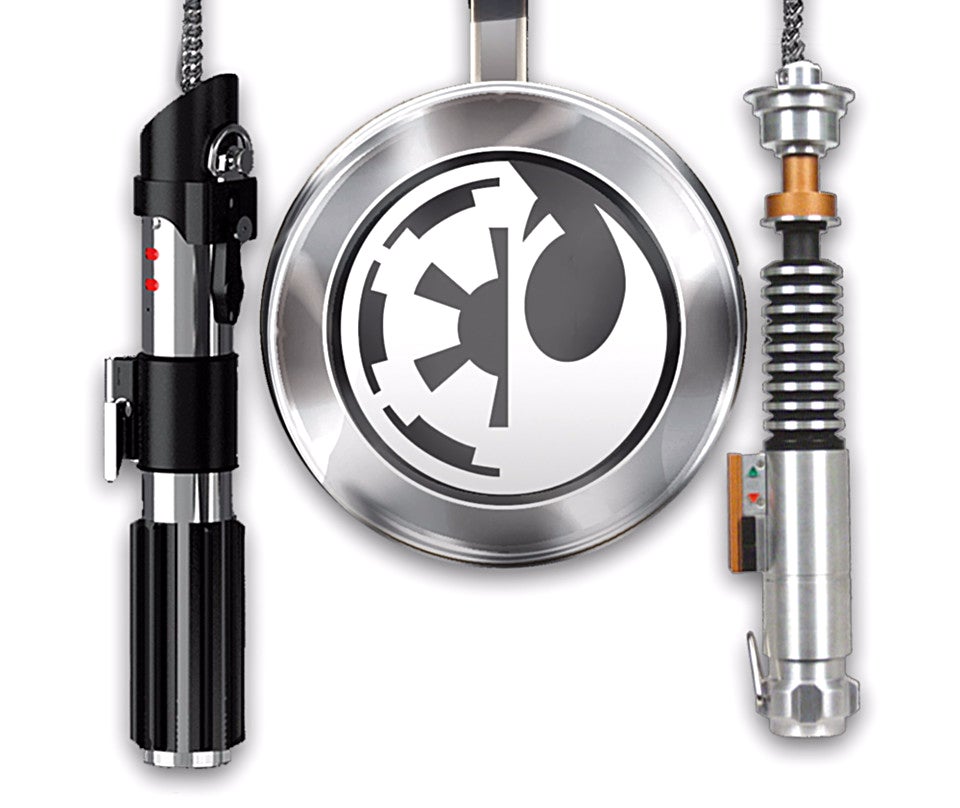 If there's one thing you're not getting when you drop $300 on this clock, it's subtlety. Sculpted to look like the outer hull of a Star Destroyer, the timepiece features Vader and Luke duelling it out with electroluminescent glowing lightsabers in front of the Emperor.
Below them you'll find a pendulum featuring the logos of both the Rebellion and the Empire swinging back and forth, between a pair of weighted hanging lightsabers that powers all the mechanisms inside.
You might be disappointed that this cuckoo clock doesn't actually cuckoo, until you realise that at the top of every hour it instead plays the Star Wars main theme for a full 45 seconds. At that point you'll want one hanging in every room of your house.