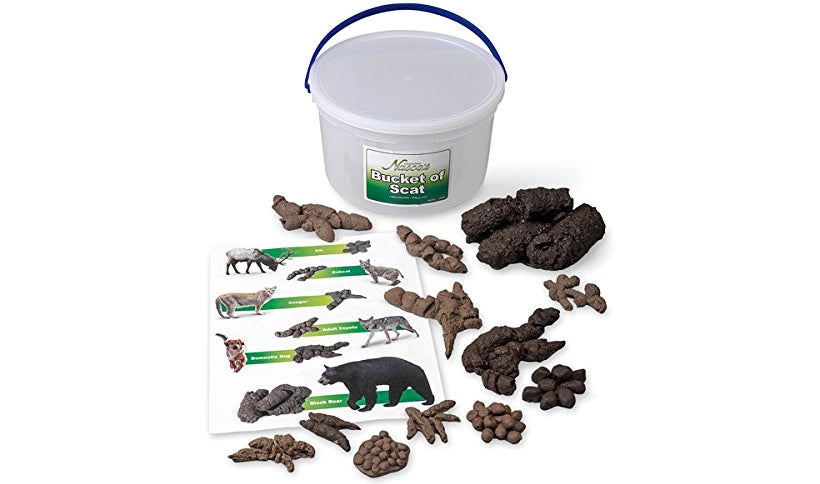 At this moment Australians will be lamenting their inability to subscribe to Amazon Prime. Why? Because you could have got free shipping on this $US50 ($66) bucket filled with 13 different kinds of plastic animal poop. Bear, elk, dog, your kids will undoubtedly be overjoyed when they unwrap all the surprises hidden inside this bucket on Christmas morning.
We were so overjoyed at the discovery of such an innovative and exciting product that everyone at Gizmodo was bubbling over with headline ideas — to the point where we couldn't decide on just one, and decided to share them all with you:
"$50 For a Bucket of Shit"
"This Bucket Comes With Less Crap Than KFC's"
"Poo Bucket Is the Best Deal on Amazon"
"Turds Galore: This Bucket Is Filled with Faeces"
"A Bucket of Shit is This Year's Tickle-Me-Elmo"
"I Bought a Bucket of Shit on Amazon and You Won't Believe What Happened Next"
"Pay $50 to Shit on Your Kids"
"Scat Bucket Toy Teaches Kids Early that Life Is Shit"
"The World Is Shit, Here's Some More"
"Here's How to Watch the 2016 Vice Presidential Debate"