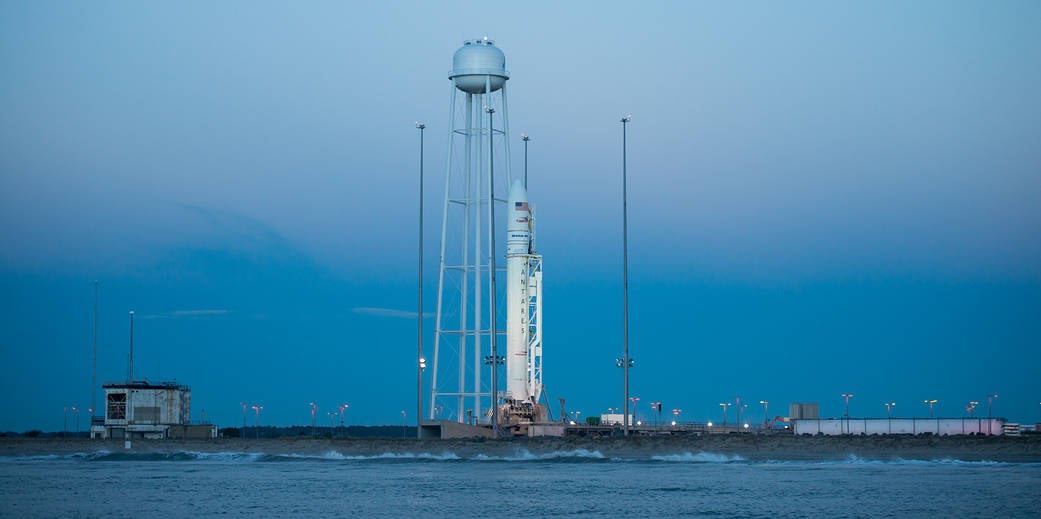 Today, the Antares rocket will zip off to the International Space Station — and millions of US East Coasters have a rare opportunity to see a rocket right from their backyards. Orbital ATK's upgraded Antares rocket sits on a launchpad at Wallops Flight Facility on 15 October 2016. Image: NASA/Bill Ingalls
Following a series of delays due a major Atlantic hurricane and a faulty ground support cable, Orbital ATK's upgraded Antares rocket is on its launch pad and ready to rock at Wallops flight facility in Virginia. Assuming good weather holds and there are no more delays, the rocket is scheduled to blast off to the International Space Station at 10:40AM AEDT today.
The Antares rocket is performing its first commercial resupply run to the space station in two years. It's been grounded for engine upgrades ever since a rocket toting 2268kg of ISS-bound food and cargo exploded in a brilliant fireball shortly after launching on 28 October 2014. Since then, Orbital ATK has been making good on its commercial resupply contract by flying Cygnus cargo capsules aboard Atlas 5 rockets owned by United Launch Alliance (a partnership of Lockheed and Boeing).
With a new and improved engine, the Antares rocket is back in business this week. And its first launch should be a rather special one for space geeks living in the mid-Atlantic, who can catch a glimpse of the fiery metal tube in the sky as it ascends up and out of our atmosphere.
Courtesy of Orbital ATK and NASA, the following maps depict where above the horizon and how many seconds after launch the rocket will be visible.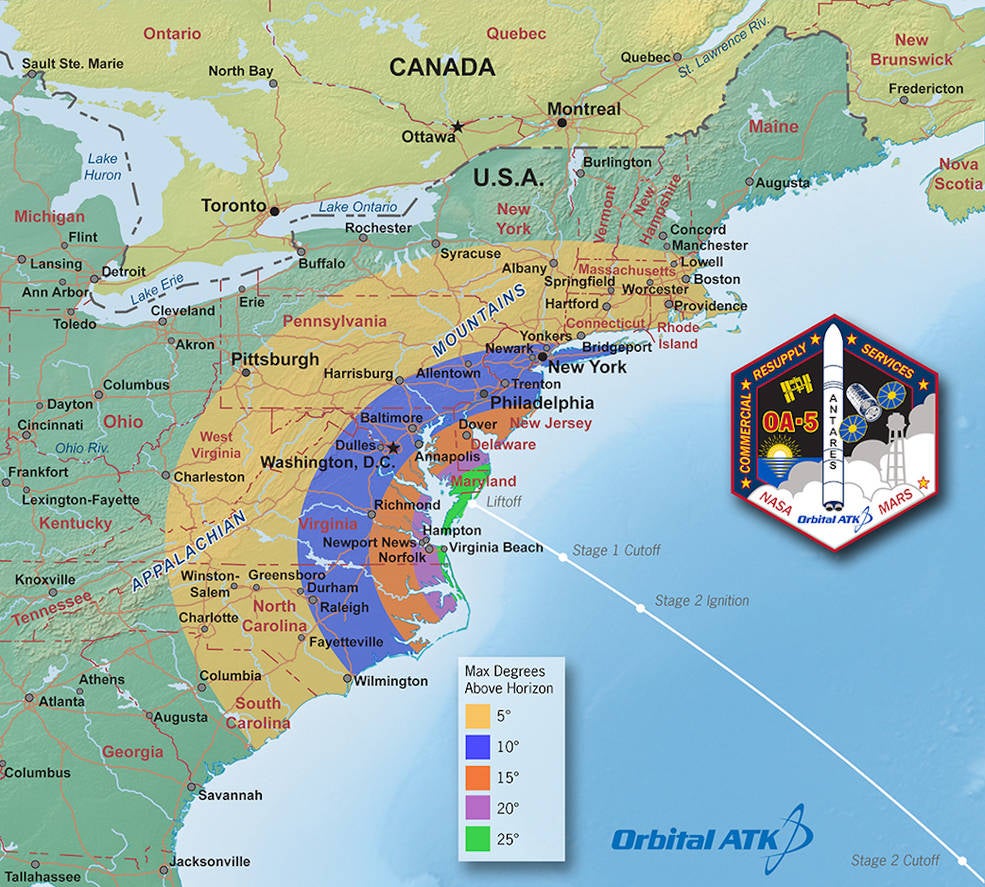 Maximum elevation, in degrees, that the Antares rocket will be visible above the horizon depending on your location. Image: Orbital ATK/NASA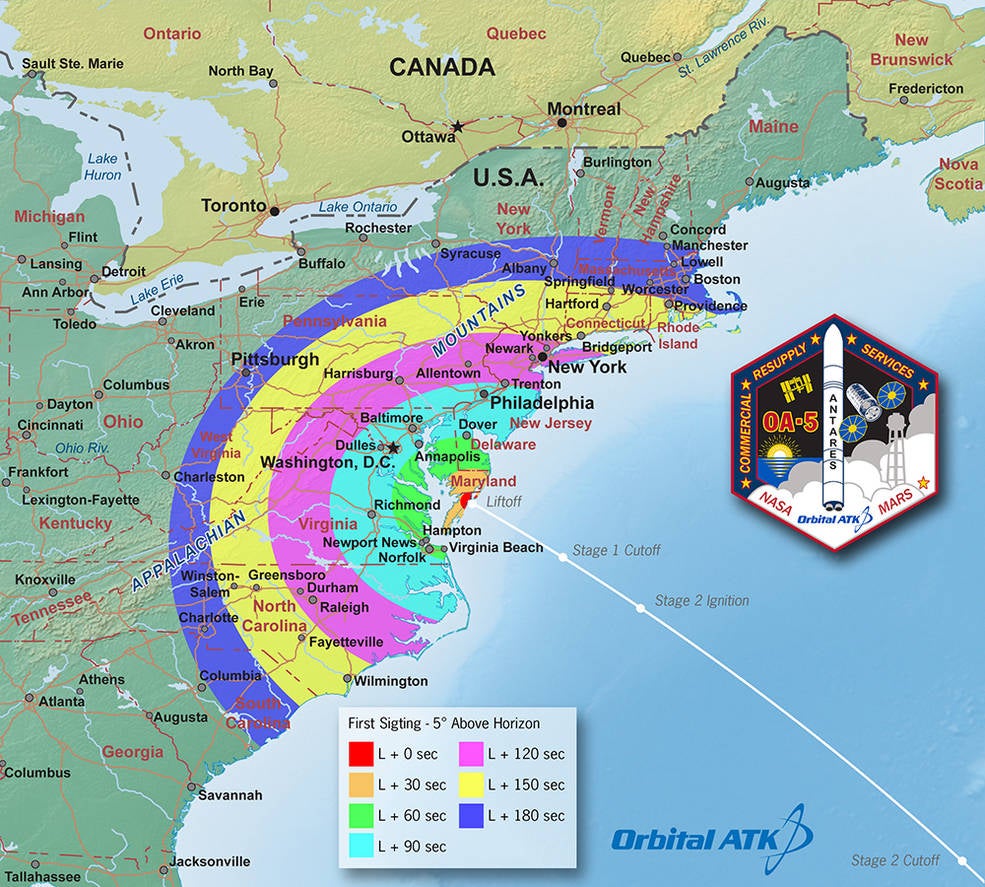 Number of seconds after launch that Orbital ATK's Antares rocket will become visible. Image: Orbital ATK/NASA
As per usual, the launch will also be live streamed on NASA TV, and you can follow along with us right here. Coverage begins at 9:45AM AEDT.

Broadcast live streaming video on Ustream