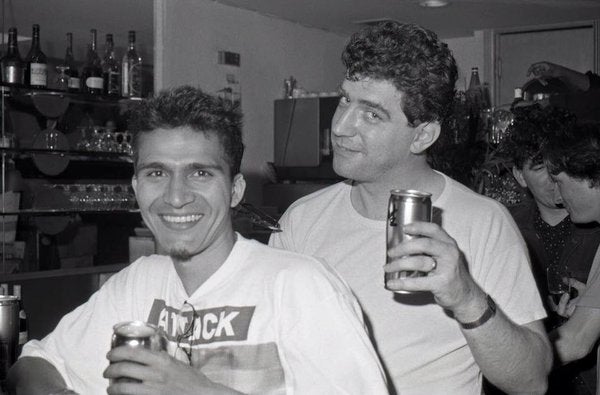 Fan-favourite artist Steve Dillon — best known for co-creating Preacher and defining runs on The Punisher and Hellblazer — has passed away.
picture via Steve Dillon's twitter account
Reports of Dillon's death began hitting Twitter today, with confirmation coming from Dillon's brother Glyn. Details as to the cause of death are yet unknown.
Sad to confirm the death of Steve, my big brother and my hero. He passed away in the city he loved (NYC). He will be sorely missed. Cheers x

— glyn dillon (@glyn_dillon) October 22, 2016
Born in Luton, Bedfordshire, England in 1962, Dillon's early career began in the British comics industry, with stints in the legendary 2000 A.D. comics magazine. Writer Garth Ennis and Dillon were one of modern comics' most beloved tandems, having first made a big splash in American comics with their work on John Constantine in Hellblazer for DC Comics' Vertigo imprint and later co-creating Preacher in 1995.
Ennis and Dillon went on to deliver what many say is the best-ever take on The Punisher in the mid-2000s. Dillon's most recent work has been on an ongoing Punisher series with writer Becky Cloonan. We mourn the loss of this amazing talent.