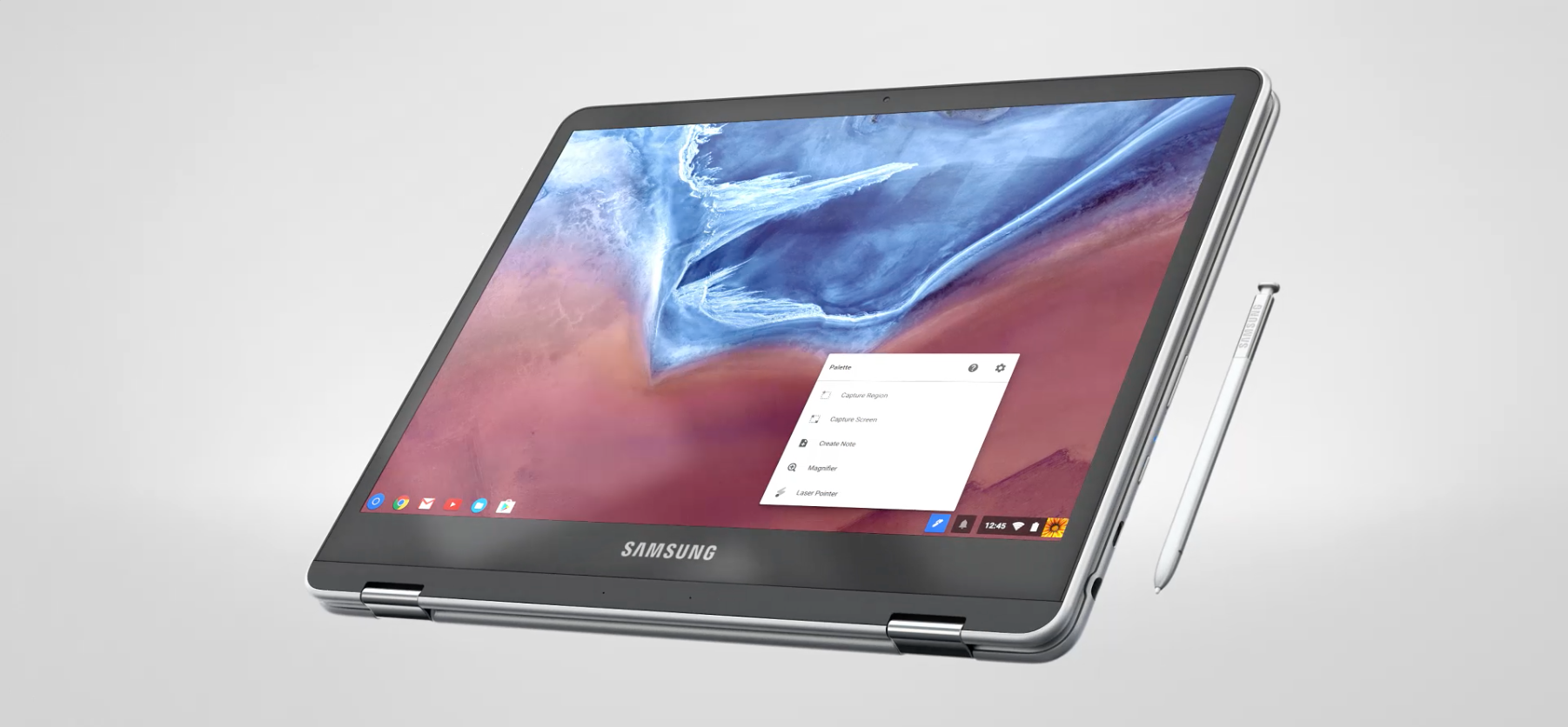 Samsung may have been forced to recall the Note7, but that doesn't mean the company is just going to roll over and let the explosion memes kill it. There are other products coming down the line, like TVs, smartwatches and the inevitable Galaxy S8. According to a leak over the weekend, there might also be a sweet Chromebook in Samsung's future. All images: Samsung via SamMobile
If the leak, first reported by SamMobile, is true, the Samsung Chromebook Pro would be another in the growing list of Chromebook 2-in-1s with 360-hinges. Where most Chromebooks have garbage displays, the 13-inch Chromebook Pro supposedly sports a 2400 x 1600 resolution touchscreen display. That puts it more in line with quality Chromebooks like Google's own super-expensive Pixel devices from the past couple of years.
According to the leak, the Samsung Chromebook Pro, would be 13.9mm thick, weigh 1.08kg and comes with a stylus... in case you miss the one you returned with your Note7.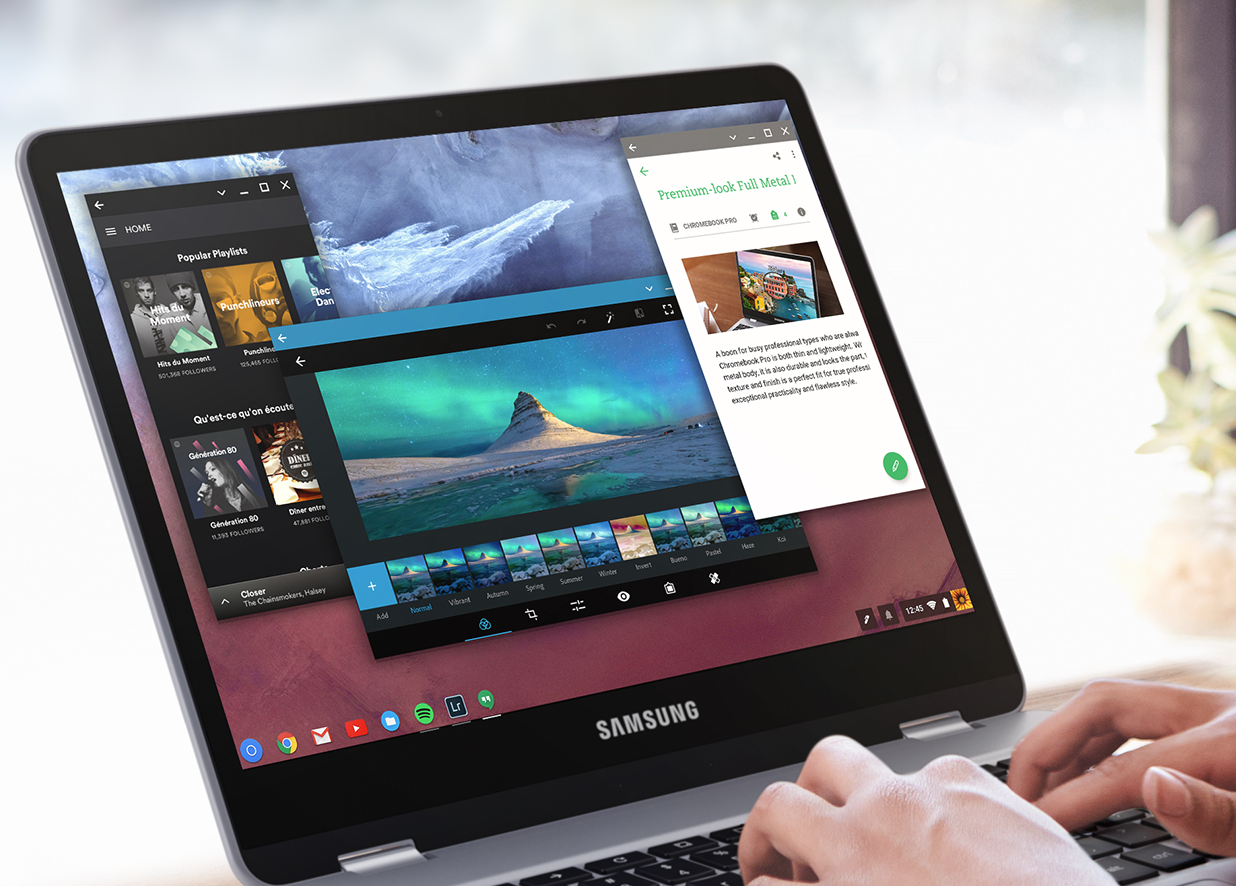 Processor power rarely matters for Chromebooks, but the Chromebook Pro's guts are plenty beefy anyways. It supposedly has a six-core Rockchip processor capable of 4K content playback. The leaked specs suggest the device has 4GB of RAM, 32GB of local storage and up to 10 hours of battery life.
The Samsung Chromebook Pro hasn't been officially announced, obviously, but it was briefly listed on Adorama's website for $US500 ($656). That's a little pricey for a Chromebook, but this one looks cool enough that it could be worth it.
We reached out to Samsung for more details but had not heard back at time of writing.
[SamMobile via AndroidPolice]