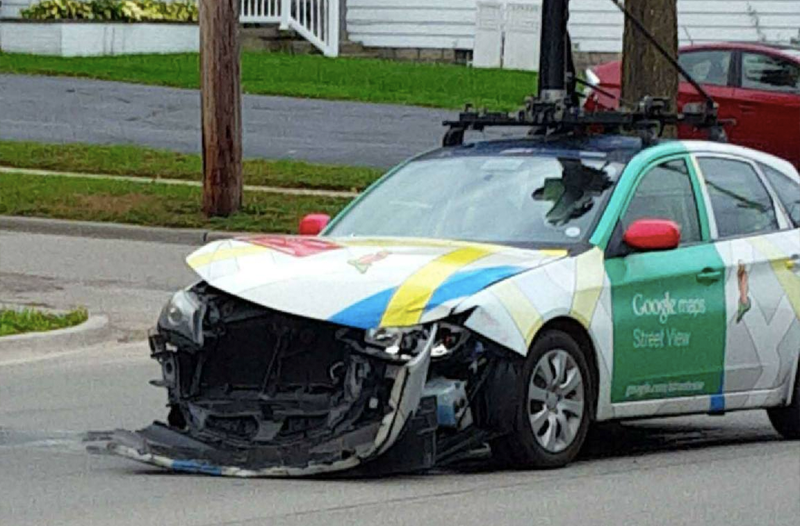 After gazing long into the abyss that is our daily lives, Google finally found the abyss gazing back this week when a Reddit user snapped a picture of a Street View car following "an unexpected error". Photo: Reddit/Nurse-Patches
"I was so stoked to see the Google car that I whipped my phone out," wrote Nurse-Patches on the site. "I JUST missed catching the crash on Snapchat"
Authorities in Grand Rapids, Michigan, later confirmed that a Street View vehicle was involved in a two-car crash on Monday, characterising the accident as "minor".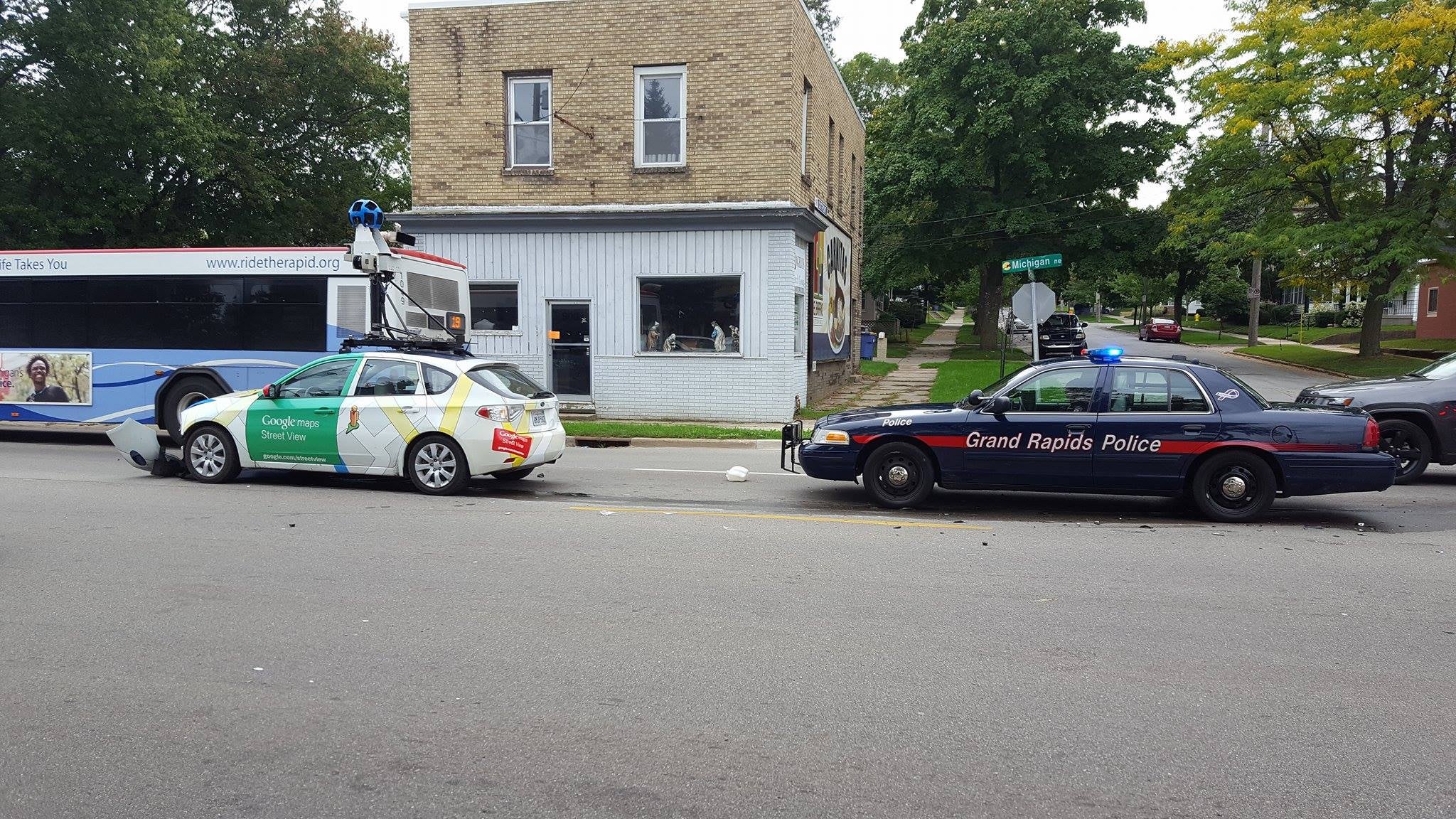 Photo: Reddit/Nurse-Patches
According to police, drugs and alcohol are not believed to be a factor in the crash, making the mysterious (possibly mind-altering) effects of "Google Magic" the most likely explanation.
[GSVW]