Last week, Brock Ray Bunge ran into a field in suburban Los Angeles with a shotgun. He was being pursued by the LA Sheriff's Department for allegedly attempting to kill one person and robbing two others. You might expect a story like this to end in a nasty shoot-out. But instead, you can chalk up another first for a police robot. The Sheriff's Department deployed its robot to sneak up behind Bunge and grab his gun.

The robot used by the LA Sheriff's Department to snatch a gun from a suspect last week (LA Sheriff's Department)
"The robot was a game changer here," Captain Jack Ewell told the Los Angeles Times. "We didn't have to risk a deputy's life to disarm a very violent man."
Bunge had holed up in a makeshift barricade of dirt, leaves and fencing in the Antelope Valley, a desert area outside of Los Angeles. The standoff had dragged into its seventh hour by the time the Sheriff's Department had decided that they'd send in their $US300,000 ($399,068) Andros robot, more often used for things like bomb disposal.
The police set up a number of distractions before sending in its robot, including yelling through a PA system and doing loud flyovers with a helicopter. Bunge, who apparently wasn't even holding the gun, was sufficiently distracted and didn't notice when the robot reached its claw into the makeshift barricade to snatch the weapon.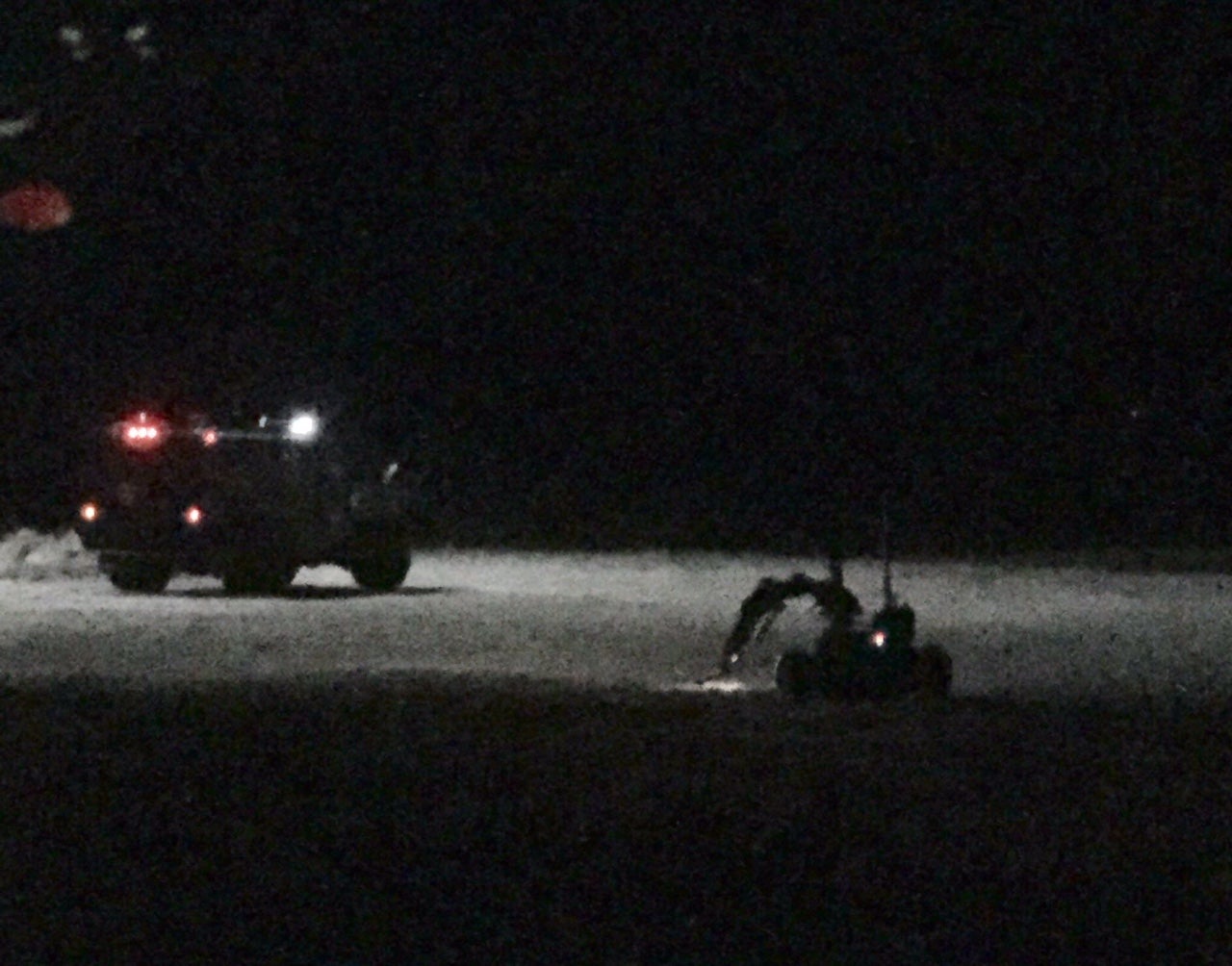 The robot used by the LA Sheriff's Department to snatch a gun from a suspect last week, as it was seen on that night (LA Sheriff's Department)
According to a police statement:
Through the robot's camera the suspect could be viewed lying on his stomach looking towards the SWAT vehicles. His gun was observed next to his feet and the robot quickly picked up the weapon without him noticing. The weapon was immediately delivered to SWAT personnel. The robot returned to the suspect's position and pulled the fence wiring away from his position. He looked up and realised his gun was gone and he was exposed. The suspect surrendered to the Team without incident.
I reached out to the LA Sheriff's Department, but the cops said that they wouldn't be able to provide comment beyond what they'd told the Los Angeles Times.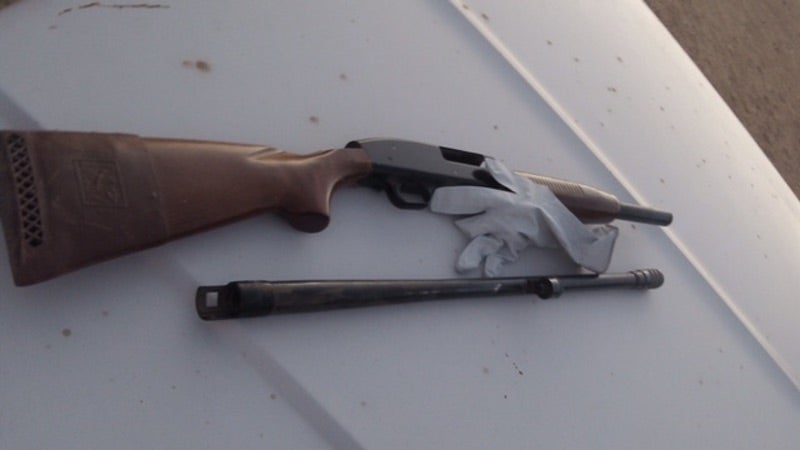 The gun apprehended by the LA Sheriff's Department robot on September 8(LA Sheriff's Department)
The use of police robots is, of course, a controversial subject in the United States — especially after a bomb was strapped to one and detonated in order to kill a suspect in Dallas who was shooting and killing police officers this past July.
According to the Los Angeles Times, the most serious charges against Bunge are attempted murder, assault with a deadly weapon and robbery. He pleaded not guilty on Tuesday.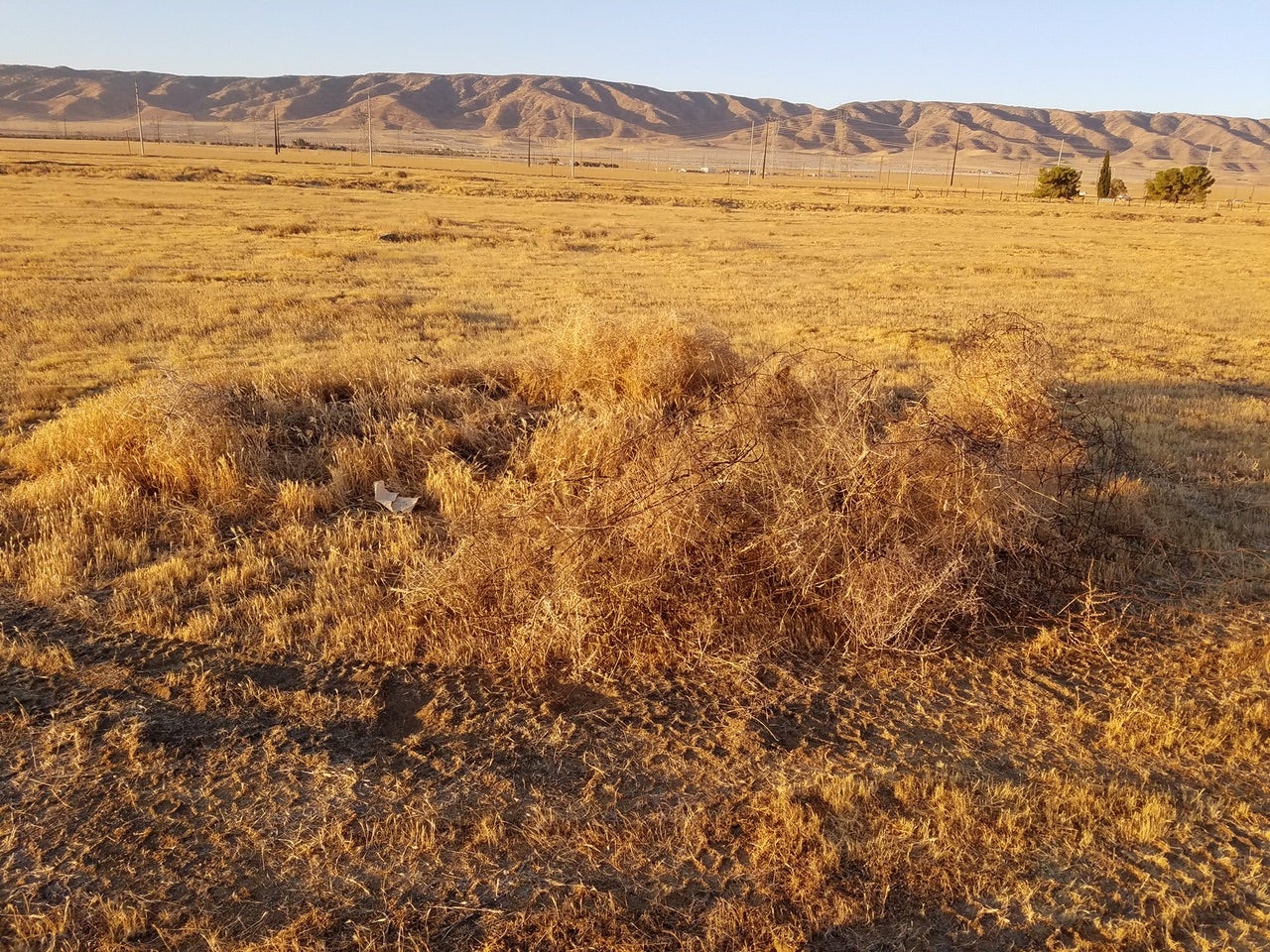 The field where the robot grabbed Bunge's gun (LA Sheriff's Department)