Just days before it was scheduled to open, a park in Rizhao, China, was severely damaged when the north slope of the mountain right next to it suddenly collapsed.

Image: China News Net/OIC
There were no casualties in the landslide which occurred earlier this month, but the facility's new rock climbing facility was completely wiped out. Images taken after the rockslide show gigantic boulders strewn across a large section of Shandong Park, which is located in southeastern China.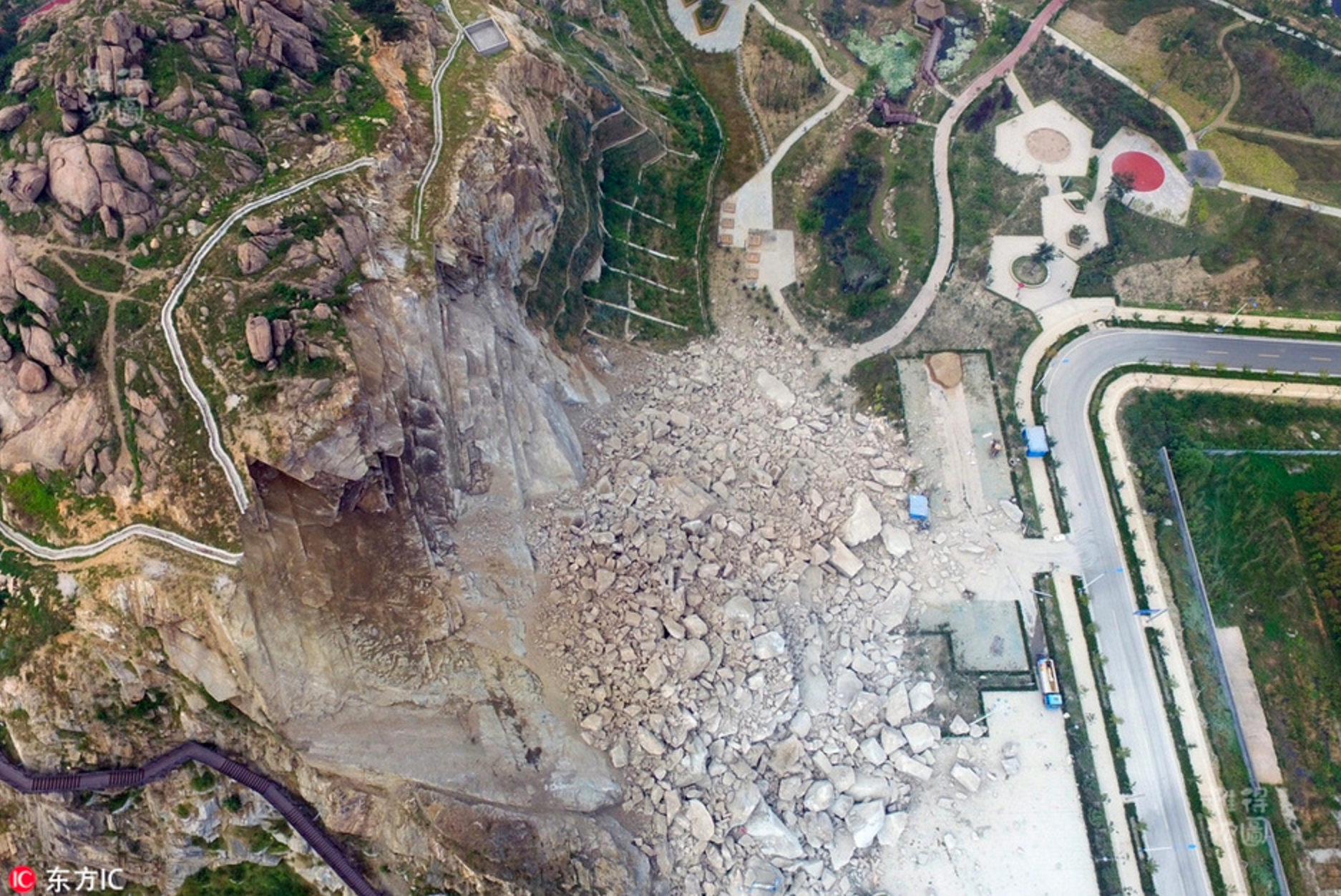 Image: China News Net/OIC
After inspecting the site, local officials said the landslide was a natural phenomenon, and not the result of human activity. As Charles Liu reports in The Nanfang, local officials "did not answer questions as to why the park facilities are located so close to the mountain, or if any studies or investigations were conducted prior to the construction of the rock climbing facility".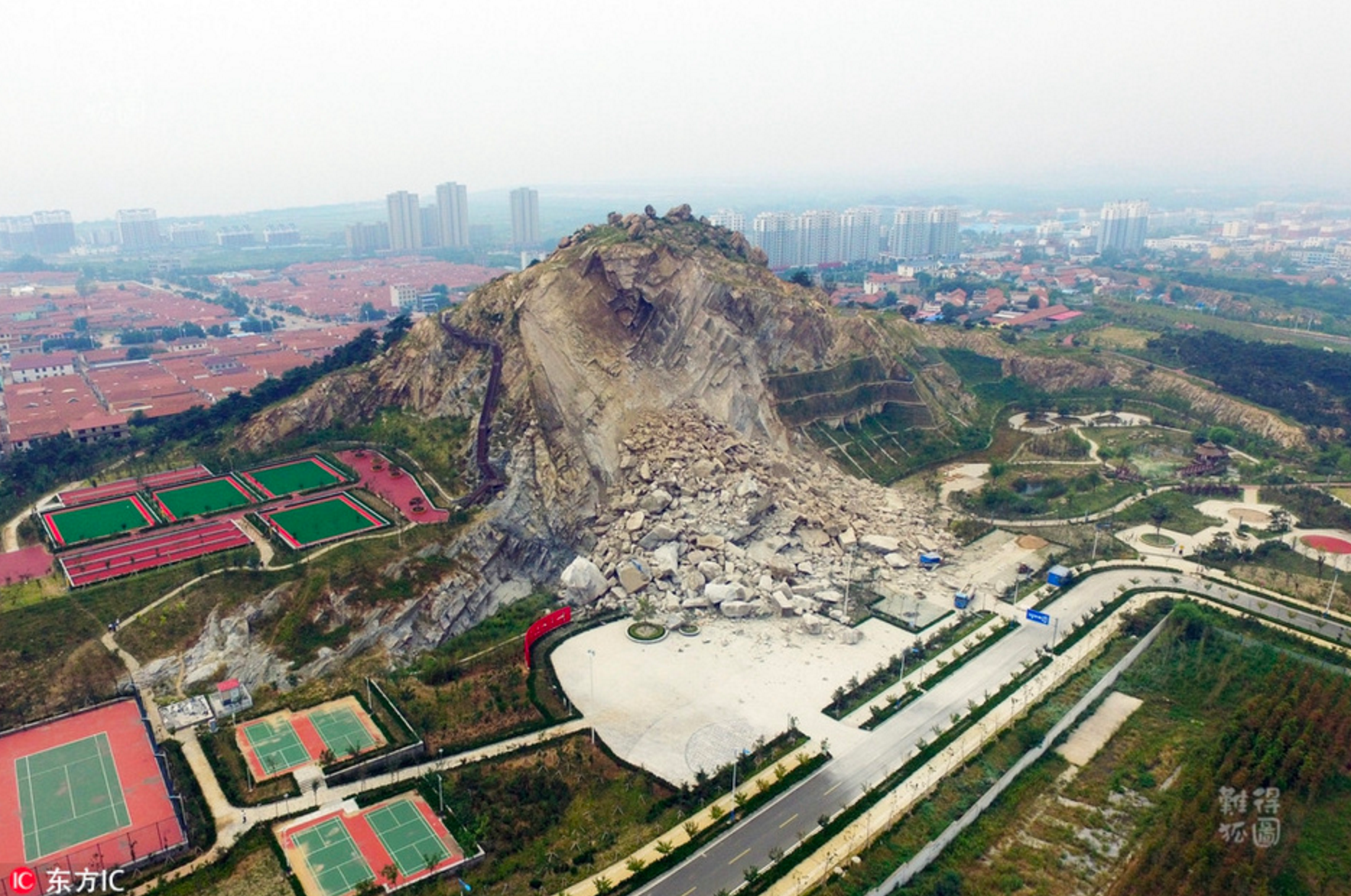 Image: China News Net/OIC
Geologist Dave Petley of the American Geophysical Union isn't entirely convinced that the collapse was natural, pointing to extensive engineering work done around the area, and on the slope in particular. "The failure itself appears to have been structurally controlled," writes Petley. "Note the very large boulder sizes."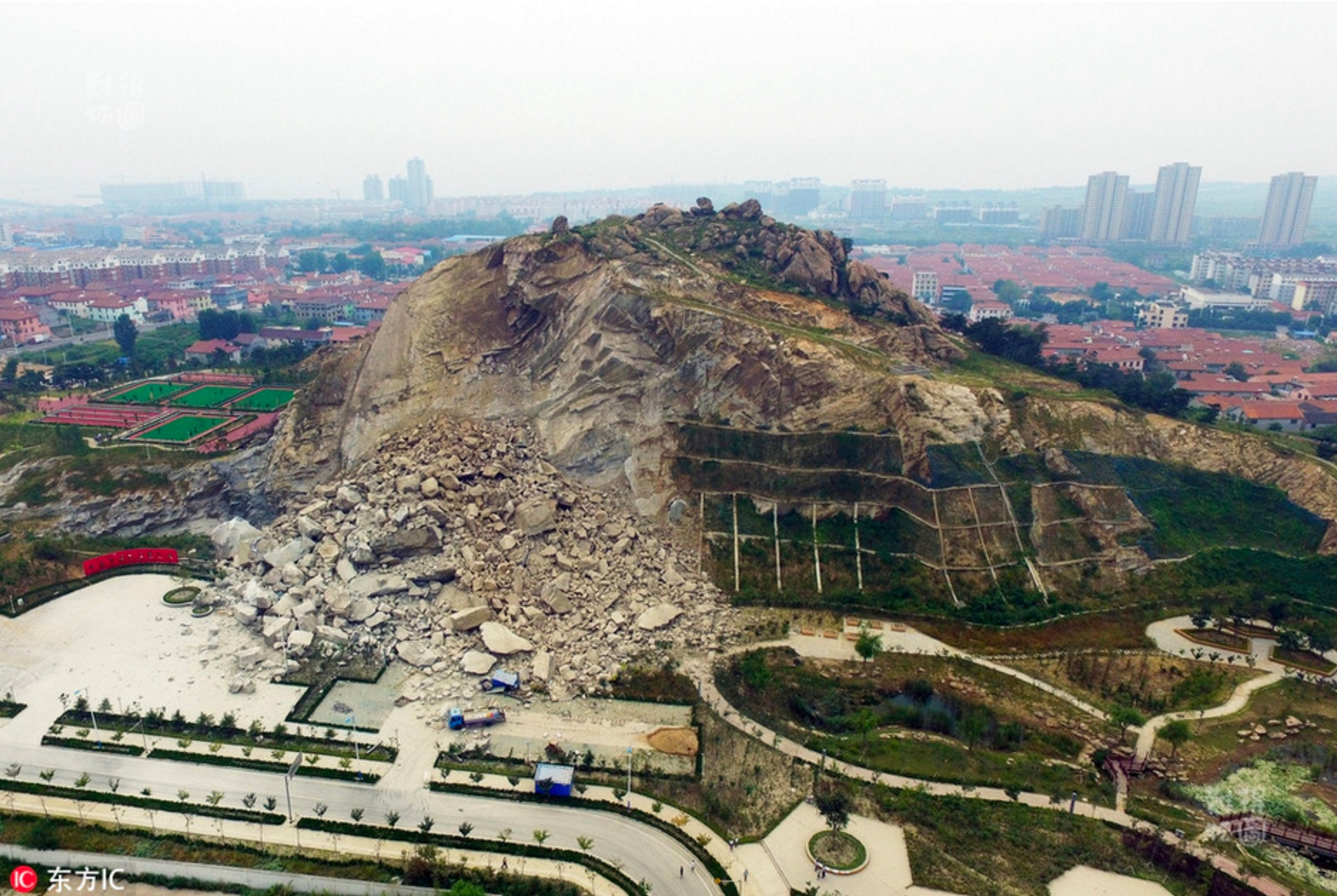 Note the size of the trucks compared to the boulders. Image: China News Net/OIC
At a cost of 70 million yuan ($13.6 million), and after two years of construction, the park was scheduled to open "later this month". Thank goodness it happened prior to its opening, otherwise this story could have been far more catastrophic.