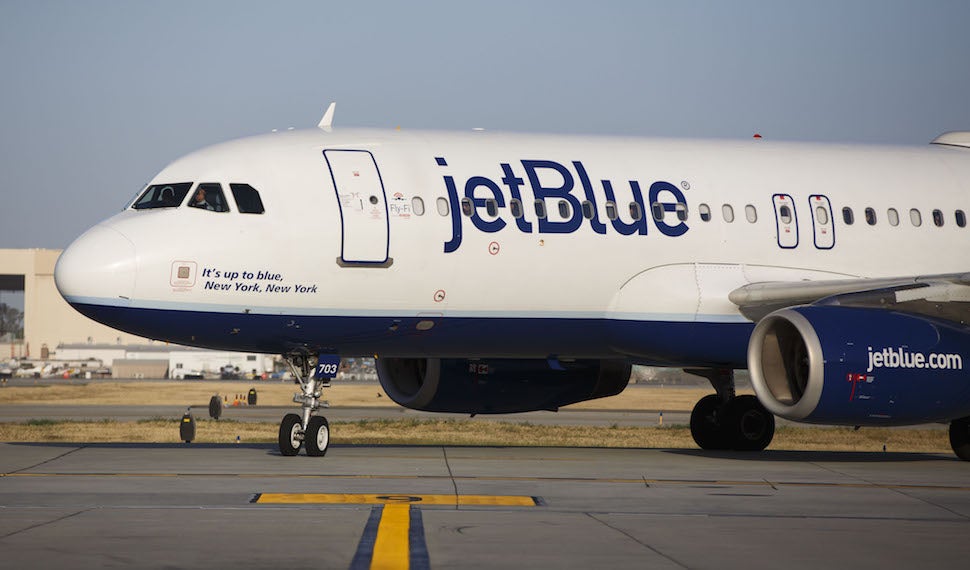 Yesterday, a JetBlue flight destined for Sacramento, California encountered turbulence so bad that it sent 24 people to the hospital. Image: Getty
After taking off from Boston, the flight had to be diverted to Rapid City, South Dakota because of what CNN described as weather-related turbulence. Though a replacement flight eventually landed Sacramento, 22 passengers and two crew members were reportedly treated for minor injuries.
Those passengers, however, were not the only ones damaged by the flight.
Rear toilet was completely ripped from its housing pic.twitter.com/E63wsq0TkY

— Derek Lindahl (@oif_vet) August 12, 2016
Twitter user Derek Lindahl, who appears to have been on the flight, took a photo of this embattled loo. His account was backed up by a few other passengers, who also reported that a toilet literally had its crap screwed up while in the air.
"I was working on my laptop when the plane suddenly dropped," passenger Alan Lee told the Boston Globe. "I don't know how far it dropped, but all I recall is my laptop almost hit the ceiling, several other passengers hit their heads, and a bunch of the overhead bins popped open."
According to the Globe, JetBlue apologised to customers, offering them "a service credit in the amount of the roundtrip fare paid (excluding taxes and fees) or $200, whichever is greater."
May as well start calling it JetBrown, eh? (Sorry.)