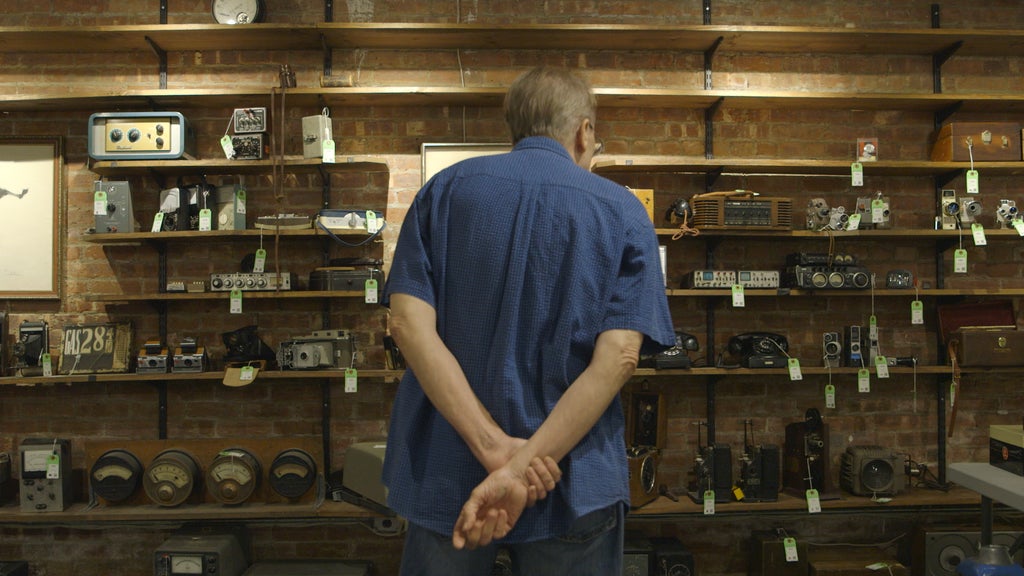 Tekserve has been in New York City, on 23rd Street between Sixth and Seventh Avenue, for nearly 30 years. Today will be its last. This morning, Tekserve began a live auction selling off everything in its store, including the private collection of its co-founder, Dick Demenus. Dick Demenus, co-founder of Tekserve, takes a final look at his collection: Images and video: Mandy Mandelstein
Demenus describes his store as the "original Apple Store", a repair shop that predated Apple's Genius Bar by over a decade. With a history in engineering, Demenus discovered a passion for Macs in the mid-'80s, an interest that eventually led to the store's founding.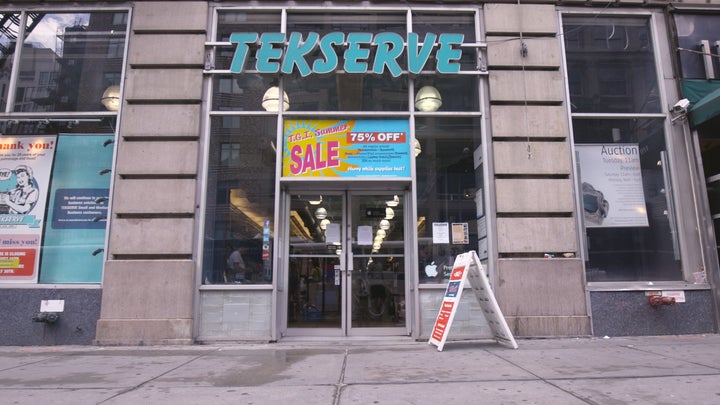 Tekserve's fifth and final store front.
However, Tekserve always prided itself on being everything an Apple Store isn't.
"We were the un-Apple Store," Demenus told Gizmodo in an interview. "At the Apple Store, everything is new, glitzy and shiny. We liked to reflect history."
That history — including typewriters, radios, victrolas, cameras, microphones, old IBM programs, phonographs, Coke machines and a 35-piece collection of Macintosh computers lovingly named the "Mac Museum" — is now on sale.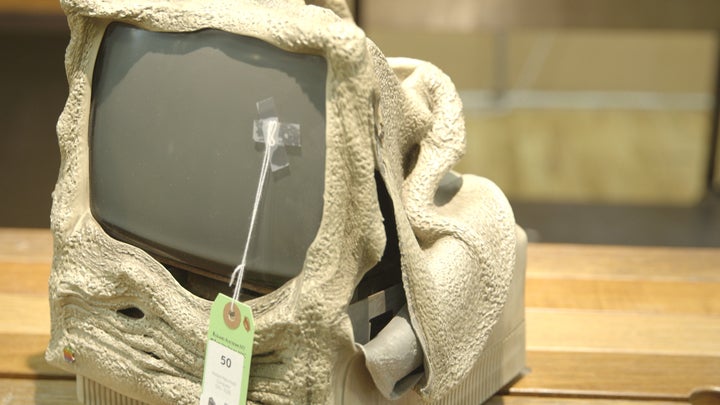 This Mac was brought in by a customer after a fire. It sold Tuesday for $US1200 ($1574).
With soaring New York rents and stiff competition from Apple itself (there are seven Apple Stores in Manhattan alone), Demenus decided to call it quits after trying for years to salvage the business. Tekserve will live on as a small- and medium-business tech repair shop, but the brick-and-mortar store will finally shutter.
But despite being in the midst of his 30-year-old store's swan song, Demenus doesn't mind.
"I've changed chapters in my life quite a few times," he says, "and I'm going to do that again."