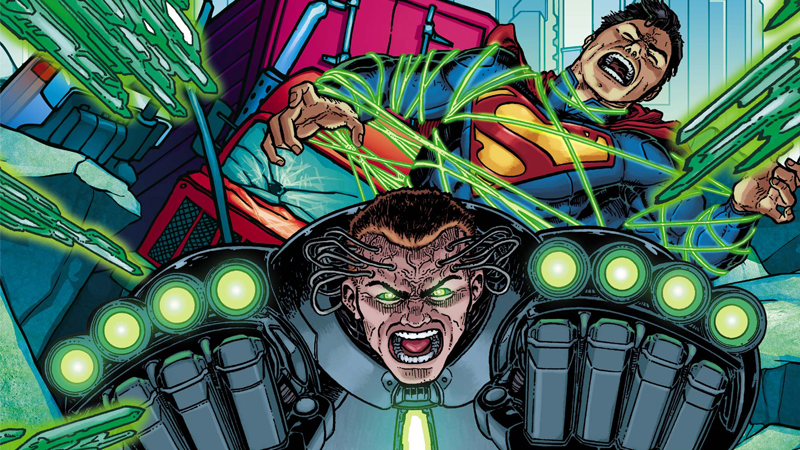 With the arrival of Superman in the lineup for Supergirl season two, it's not too surprising that the show's second season will also include a few more classic Superman villains — and now we have confirmation one of the Man of Steel's oldest foes is heading to the small screen. Entertainment Weekly has confirmed that Frederick Schmidt will appear as John Corben, Metallo's alter-ego, in the opening two episodes of season two. Unlike his past incarnations, Supergirl's Corben is an international assassin who heavily injured while trying to take out Supergirl and Superman before a "shadowy organisation" takes his mangled body and transforms him into Metallo, a kryptonite-infused cyborg.
The news isn't that much of a surprise, considering that earlier this month we actually saw a glimpse of Metallo in action during set filming... and it wasn't going too well for the villain:
@yvrshoots balcony view of fight scenes w/ Superman on #Supergirl #Vancouver set #yvrfilm #yvrshoots pic.twitter.com/XwkxepOapb

— Emily (@skysosmrt) August 4, 2016
Ouch. That better be before he gets cybernetic upgrades — maybe not considering the glowing green item embedded in his chest — otherwise Superman is just gonna steamroll over the poor guy.
Supergirl returns in the US on October 10.