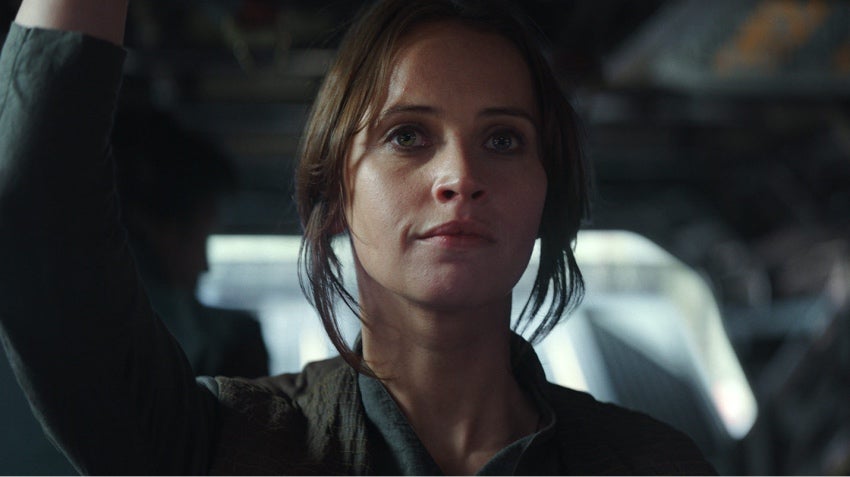 Image: Supplied
The Star Wars community is rallying around a man with cancer who wants nothing but to see Rogue One: A Star Wars Story before he passes.
Back in April, British illustrator Neil Hanvey was given eight months to live, meaning it's possible he won't get a chance to see Rogue One when it hits UK theatres in December. You might already be familiar with his work, especially related to his love of Star Wars, like this mashup of King Tut and a stormtrooper.
#RogueOneWish https://t.co/Mlg3BWo4Md - Learn more about @neilhanvey and check out his illustration skills pic.twitter.com/6G0rkPJfHh

— Lucidize (@Lucidize) August 17, 2016
His wife, Andrea, and healthcare assistant Amy Duncan (who works at the hospice where Hanvey is being cared for) posted on Facebook asking for support to help him get an early screening from his hospital bed, using the hashtag #RogueOneWish.
Support has been coming in from all over the world. Rio Olympics 2016 Mountain Bike Manager Paul Davis tweeted from the starting line. Star Wars fan podcast network The Cantina Cast is boosting the campaign. Mark Hamill himself has been getting more eyes on #RogueOneWish with retweets.
#RogueOnewish Neil's brilliant colleagues at @allpay_payments took this amazing photo to promote his campaign! WOW.. pic.twitter.com/EaXPKE88ts

— St Michael's Hospice (@StMichaelsHosp) August 18, 2016
We've been seeing a rise in campaigns to help terminally ill superfans get screeners for films they may not live to see in theatres. The collective movement started last year with a massive online campaign to let Daniel Fleetwood see an early screening of Star Wars: The Force Awakens, prompting director J.J. Abrams and Disney to grant his wish. Batman superfan Barry Henderson also got a sneak peek of Batman v. Superman: Dawn of Justice, after director Zack Snyder personally stepped in to help.
#RogueOneWish may not be the first online campaign to help a terminally ill fan, nor will it be the last, but it's still inspiring to see so many fans rally around one of their own.
Fandoms are becoming bigger and more connected, allowing (and encouraging) fans to support each other when they need it most. At times, we may get bogged down with hate, harassment, and exclusionary derision of what a "true fan" even is, but none of that lasts. In the end, fandoms are about one thing, being fans together. Whether it's enjoying a midnight screening together, or helping one man see his favourite stories come to life one last time.