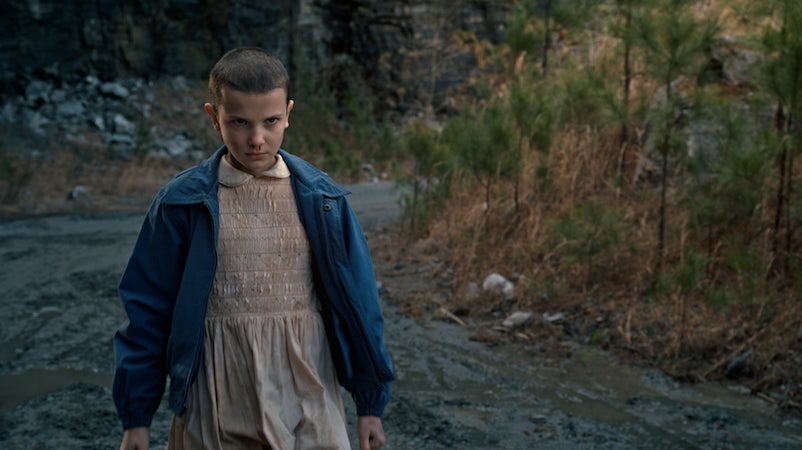 Millie Bobby Brown is so good in Stranger Things that it's hard to believe that she's only 12. The actress behind Eleven shared a video showing her getting Eleven's short, short haircut; I had assumed it was as simple as just shaving it off, but it turns out there was a rather complicated cutting regimen.
Here it is!! The video of me getting my hair shaved for #StrangerThings. Enjoy!?? #buzzed pic.twitter.com/qFQWwib1ti

— Millie Bobby Brown (@milliebbrown) August 21, 2016
As an extra-cool bit of information tying this winter's obsession to last winter's: Stranger Things creators Matt Duffer and Ross Duffer told Entertainment Weekly that Millie and her parents were a bit hesitant about shaving her head, but Mad Max: Fury Road saved the day. "[W]e pulled out a magazine photograph of Charlize Theron as Furiosa and showed it to Millie. 'Charlize looks totally badass, right?' Millie agreed; Charlize looked badass. And that was it: She agreed to buzz it all off."
And now the video seems even cooler now.
[Uproxx]