SpaceX's eighth launch this year proved successful Sunday morning, when a Falcon 9 rocket landed on the "Of Course I Still Love You" droneship after launching a Japanese communications satellite into orbit.

Falcon 9 first stage entry burn underway. Second stage and JCSAT-16 continuing nominally into orbit pic.twitter.com/fnFAAtuvpm

— SpaceX (@SpaceX) August 14, 2016
The whole launch went relatively quickly and seemingly without any issues. The white rocket launched from Cape Canaveral on time at 1:26 am EDT, with the main stage separating as planned less than three minutes into the flight.
The first stage re-entered the atmosphere and landed on the droneship about six minutes later.
JCSAT-16 was a satellite that was set as a backup for other JSAT satellites currently in orbit. According to SpaceX, the satellite made it into Geostationary Transfer Orbit (GTO) with 36,000 kilometer (or around 35,888km) apogee (or at its highest point in orbit).
JCSAT-16 comms sat deployed into planned Geostationary Transfer Orbit with 36,000 km apogee (high point in orbit) pic.twitter.com/zScDgaOSzY

— SpaceX (@SpaceX) August 14, 2016
While this is the second time SpaceX has launched a JSAT satellite, it was challenging due to the apogee, which was higher than officials had attempted before.
"Given this mission's GTO destination, the first-stage will be subject to extreme velocities and re-entry heating, making a successful landing challenging" SpaceX said prior to the mission in a statement.
As always, the rocket proved to be a great subject for photographs. Check out some of the ones taken by SpaceX below.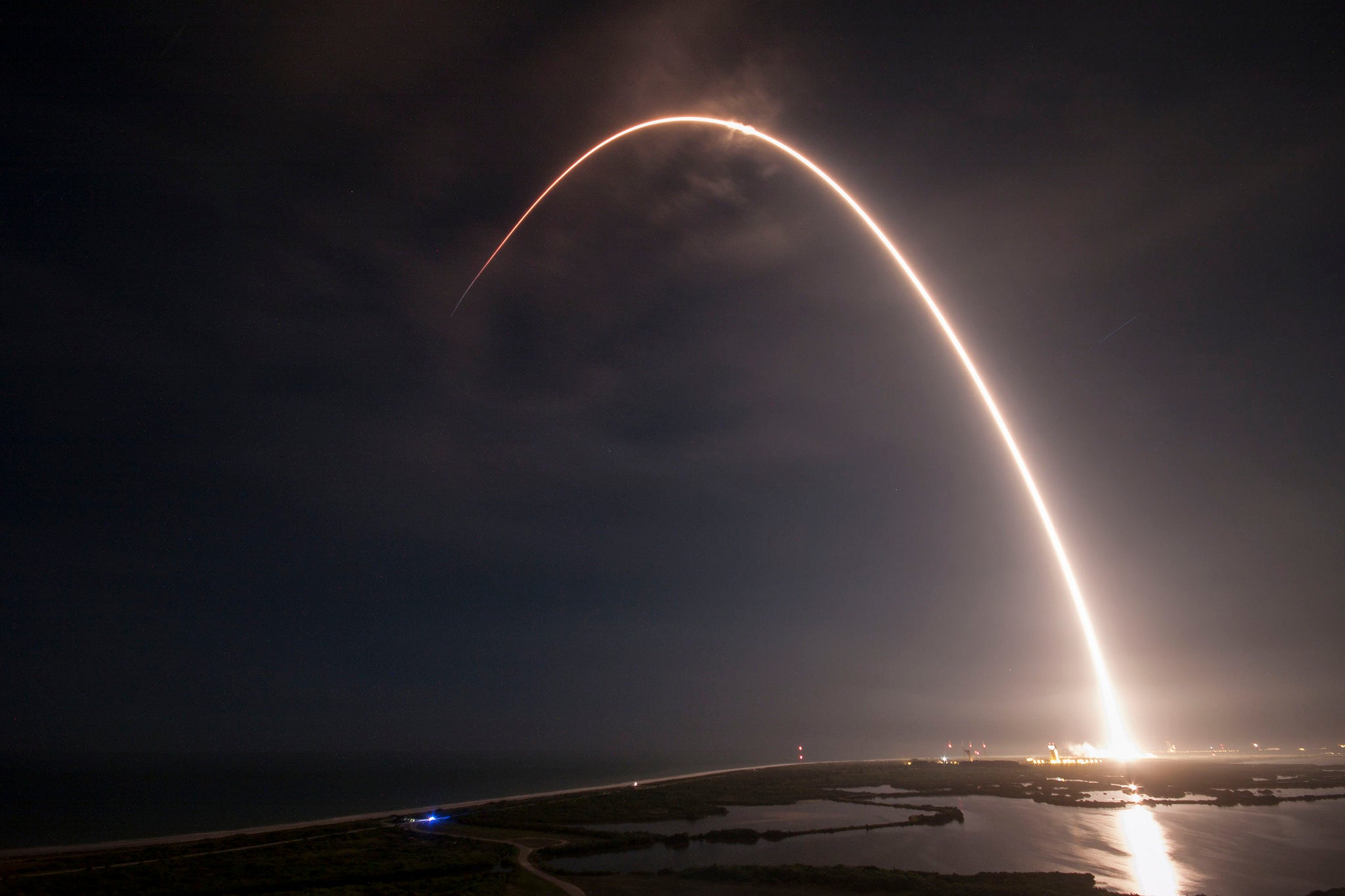 Photo credit: SpaceX/
Flickr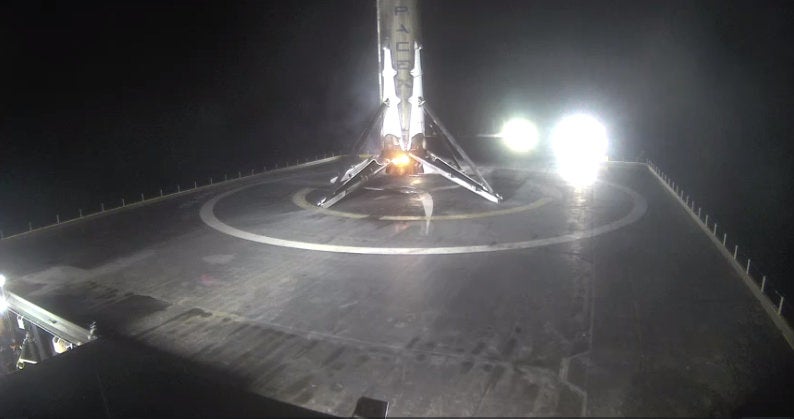 The rocket's first stage landed on the droneship. Photo credit: SpaceX/
Flickr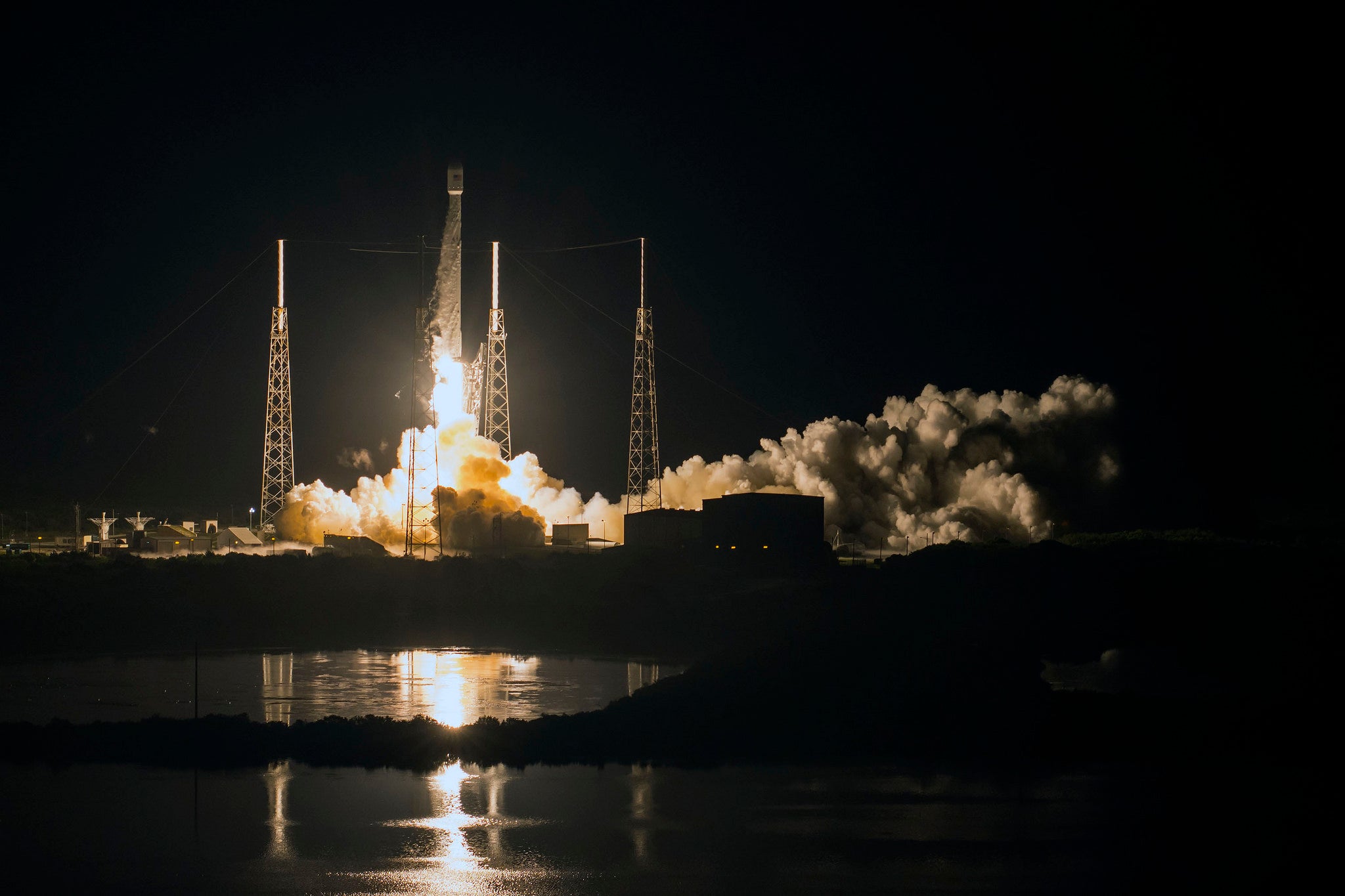 Photo credit: SpaceX/
Flickr