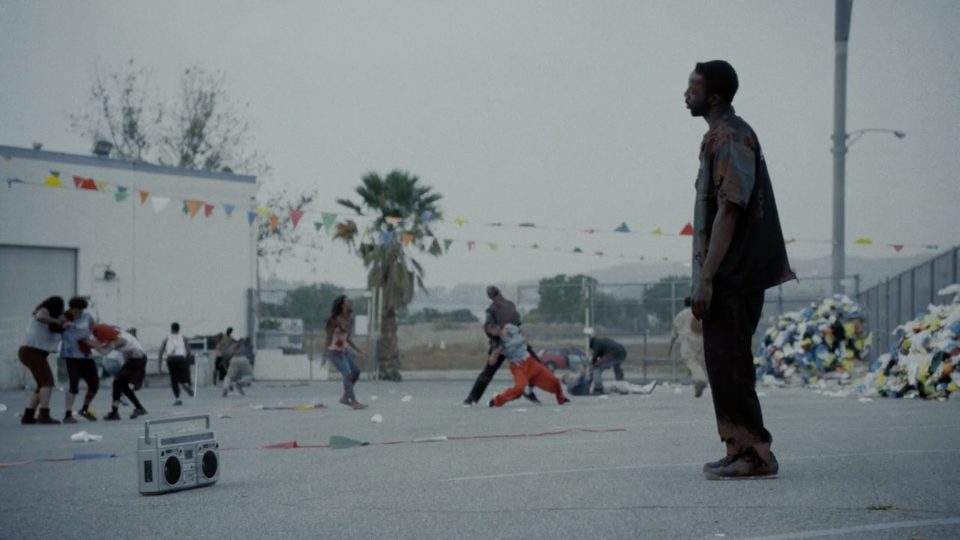 Image: Supplied
Does this zombie short have a fair amount of gore and violence? Yes. It also has the incredible image of a lone zombie doing some amazing dancing in the middle of all the carnage.
"We Together" is from Henry Kaplan, who told Short of the Week that the whole thing came from a single image: "a zombie krumping all over the place, with several other zombies standing around him, looking confused." Add to it a through line of the music triggering the remains of the human memories locked in the zombie, and you've got an eminently enjoyable short.
I'm not kidding about the gore, though. Our own James Whitbrook's reaction was,"I really wish I wasn't eating lunch now."