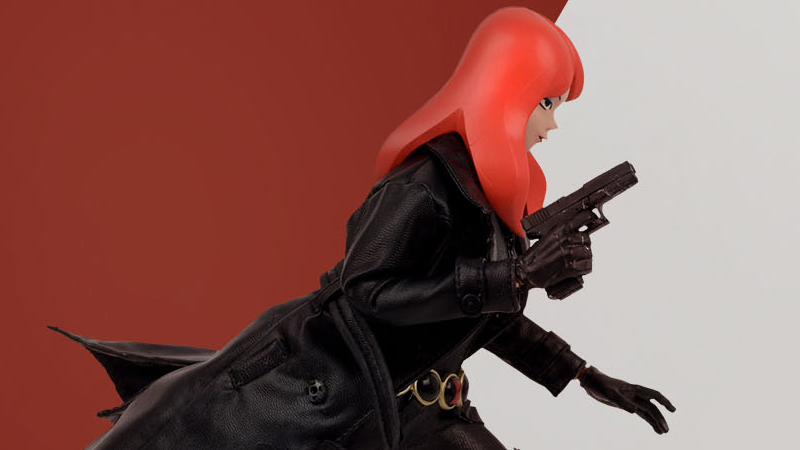 Ashley Wood has made all sorts of awesome-looking and wild takes on Marvel heroes for 3A's line of artsy action figures. His latest is his first take on an actual human character rather than someone hidden behind the mask — and it's a totally bizarre mixture of fantastical stylisation and realism. Wood's latest figure for Marvel and 3A is everyone's favourite superspy Natasha Romanoff, and it's a version of her quite unlike anything we've seen before. Clocking in at 33cm tall, Natasha comes with a leather coat, two pistols, a set of alternate hands and an alternate head that gives her a black mask to go with her typical comic book stealth suit.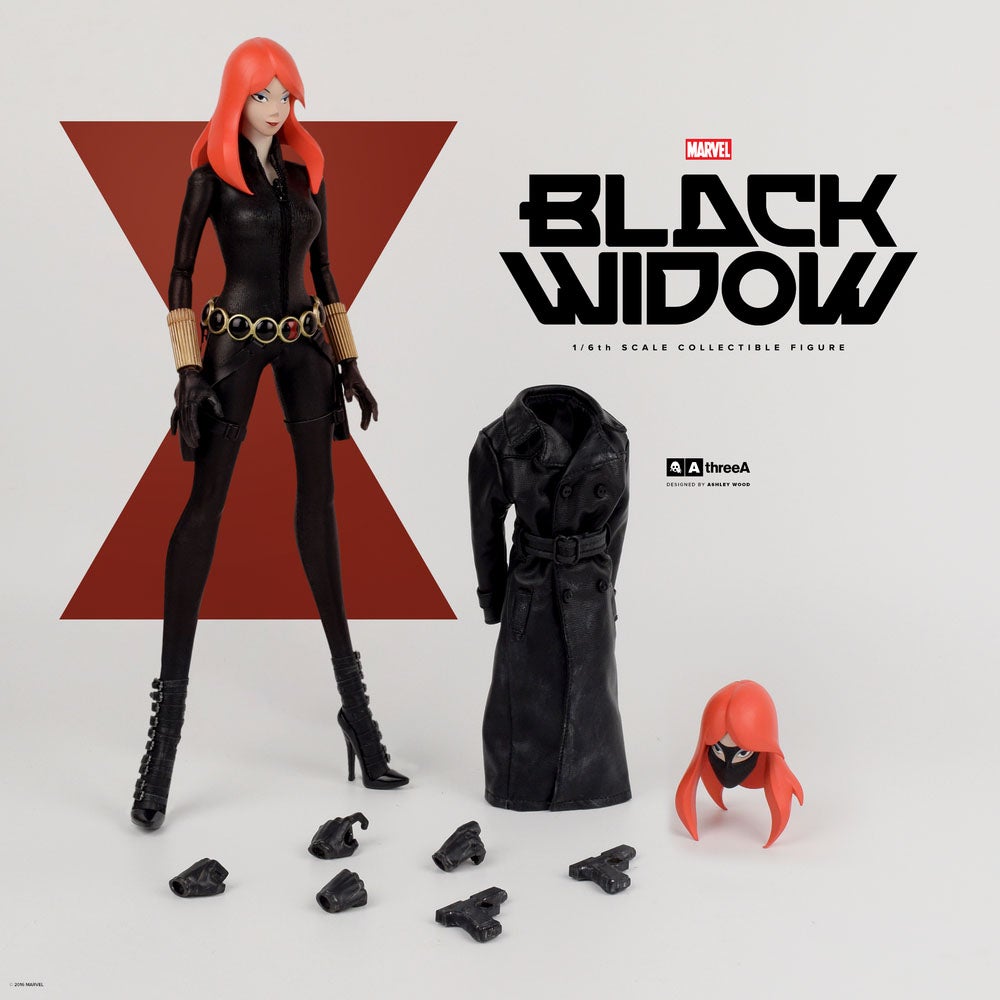 But the most notable thing about this figure isn't its accessories, but the strange blend of realistic materials and stylisation that creates a rather weird overall look for the figure. Natasha's proportions are all svelte and elongated, like she's in the middle of a stretch-and-squish animation, and paired with the animated-style headsculpt, it clashes with the more realistic texturing of her suit.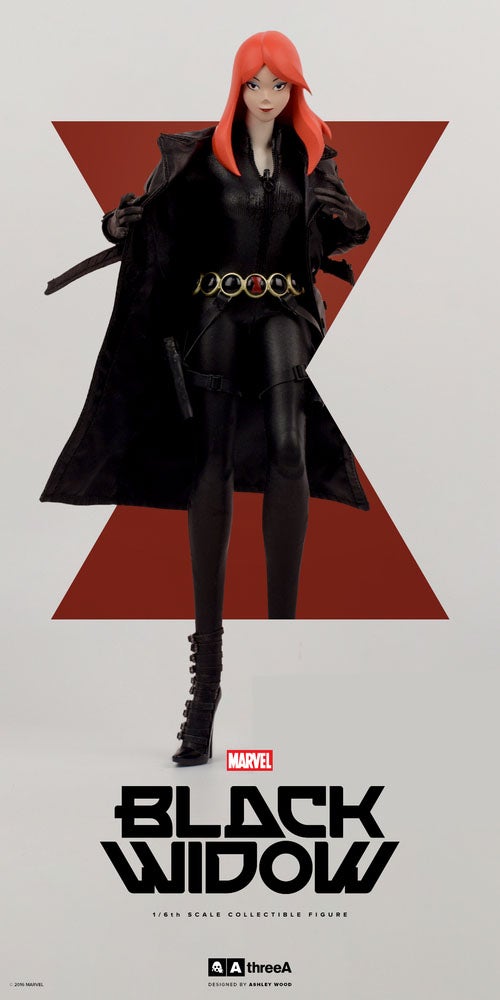 As a flashy cartoon or comic strip, this design would work, but its translation into a tangible 3D object is more than a little weird. It feels even more exaggerated than even Wood's past designs, and that's saying something considering he turned Spider-Man into a cosplaying teen controlling a giant robot.
If you're interested in picking one up, it will be a pricey endeavour — when it is made available for preorder at the end of August, it will set you back $US160 ($208) for a Black Widow of your own.
[Toyark]