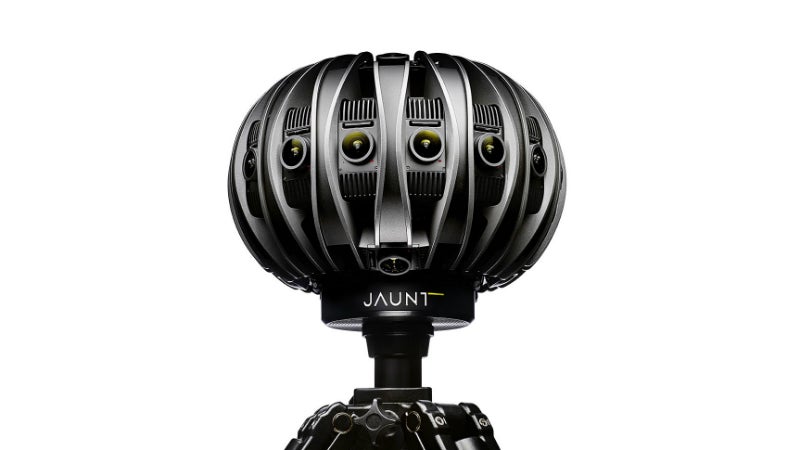 Jaunt is a company obsessed with creating the cameras and hardware needed for artists and creators to fully embrace virtual reality. The big problem is that those cameras can be cost-prohibitive. It's why Jaunt only works with partners with deep pockets, like Sir Paul McCartney>. Now Jaunt is opening its doors to the public by launching a hardware rental program with Radiant Images.
Image: Jaunt VR
Available at daily or weekly rates, the new rental plans open the door for ambitious yet low-budget filmmakers to make high-quality VR content. The Jaunt One, previously known as the NEO, sports 24 separate cameras, which work together to deliver 8K resolution video(or 4k per eyeball). That's way higher resolution than Google's GoPro-laden Jump camera system, also with high resolution but geared for more lower-budget YouTube content. The Jaunt camera also comes with higher frame rate and better video capture in low-light.
Renters also get access to Jaunt's cloud-based stitching software that's necessary weave together those 24 separate videos into one VR experience.
VR is still very much reserved for gaming, but cinematic VR is very much the next frontier. France's Cannes film festival debuted VR films for the first time though some big name directors like Steven Spielberg are sceptical about its future in film. But Jaunt is a believer, and it wants to make a believer out of as many filmmakers as possible.