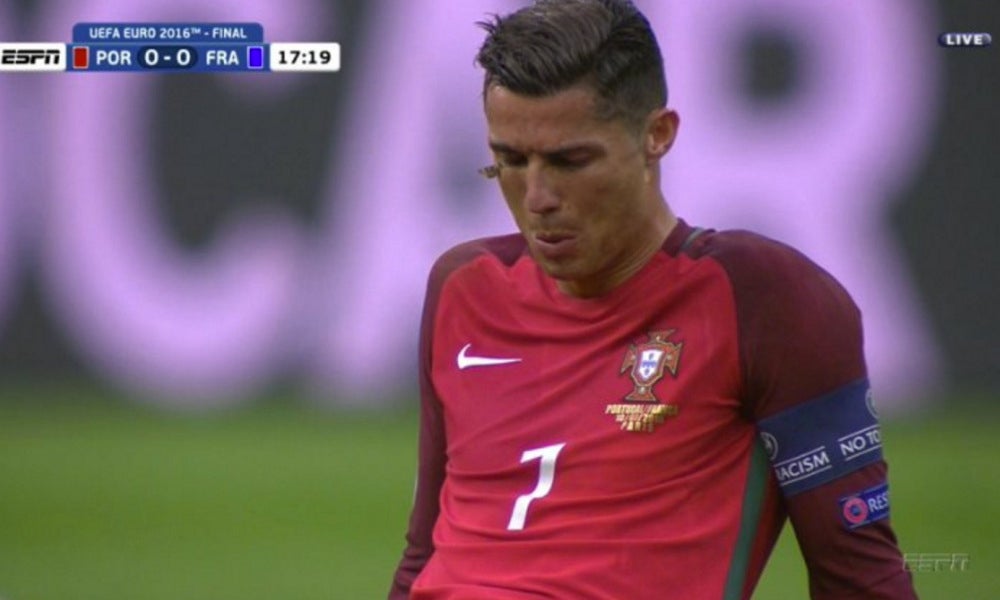 As Portugal and France snoozed their way through the final match yesterday at Euro 2016, thousands of Silver Y moths crashed the party — including one that fluttered onto Ronaldo's anguished face as he sat injured on the pitch. They're calling it the moth ball final. So what brought all these moths to the Stade de France? A Silver Y Moth tends to the injured Ronaldo at the Euro 2016 final. (Image: ESPN)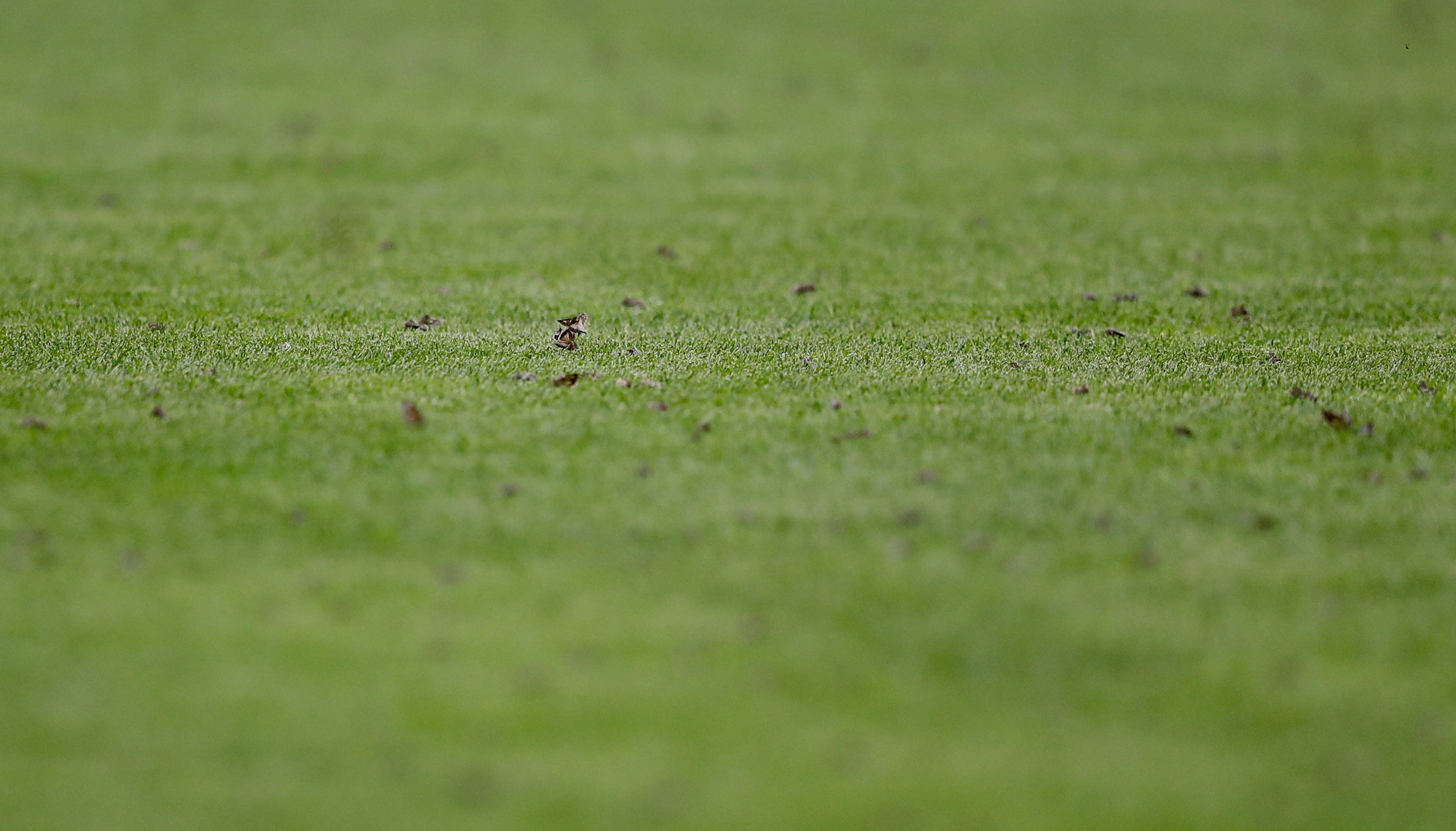 Moths lie on the pitch prior to the Euro 2016 final soccer match between Portugal and France at the Stade de France in Saint-Denis, north of Paris, Sunday, 10 July 2016. (Image: AP Photo/Frank Augstein)
Even a moth can't heal Ronaldo. pic.twitter.com/wTHCdmxS7o

— Andy Dawson (@profanityswan) July 10, 2016
Poor little @Cristiano getting humiliated by a moth. Thats what you get for talking smack about Iceland ;-) pic.twitter.com/fK431u8ILb

— Gissur Simonarson CN (@GissiSim) July 10, 2016
A fan from Iceland suggested that the moths were retribution against Ronaldo for insulting their upstart team, but there's a more plausible explanation. Silver Y moths are a migratory species that move north through Europe each summer, eventually returning back south in the autumn. The Euro 2016 final was held at just the right place and time for the moths to make their unwelcome appearance.
Moths land on a corner flag before the Euro 2016 final soccer match between Portugal and France at the Stade de France in Saint-Denis, north of Paris, Sunday, 10 July 2016. (Image: AP Photo/Martin Meissner)
It also didn't help that the stadium's flood lights were left on from the previous night. A post from The Guardian explains more:
"It's an obligate migrant species — a proper migratory species," says Richard Fox of Butterfly Conservation. "Individuals must migrate and choose the right winds to fly at different altitudes to maximise the efficiency of their migration. There's very clever stuff going on."

On a warm summer's evening, the lights of the stadium act like an enormous moth trap, drawing down a migrating front of thousands of these moths.

Pictures show the moths rising from the turf in clouds when the referee, Mark Clattenberg, and officials first stepped on to the pitch. The moths had arrived in the stadium before the footballers — almost certainly drawn down on the previous night when the floodlights were reportedly left on.

"When you've got all these big mammals tramping around on the grass, the moths quite sensibly flew up and away," said Fox.
We may not have seen the last of these moths. Winds are currently blowing from the south and south-west, so the Silver Ys might actually end up at a future Premier League football match in Britain later this summer.
[Guardian]