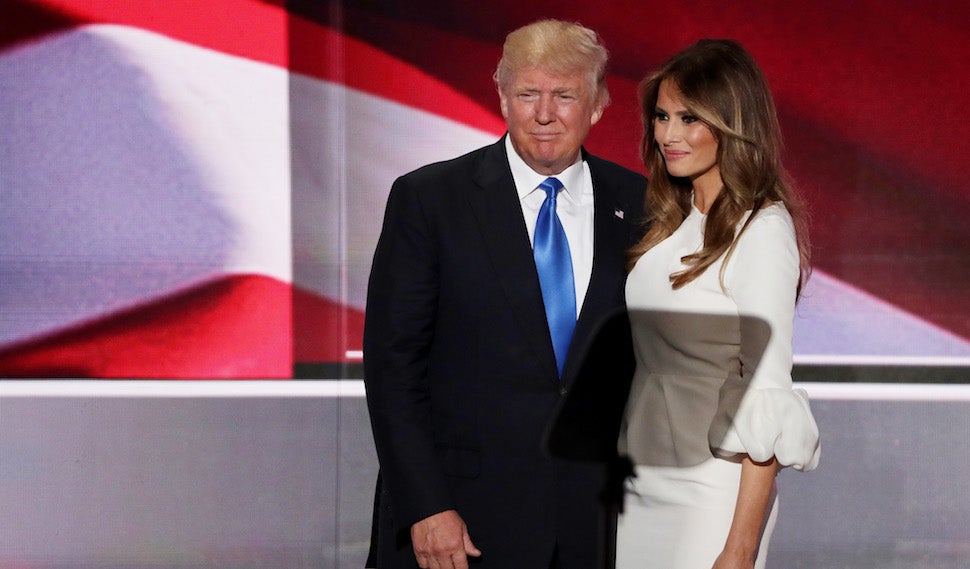 Earlier this week, Melania Trump, wife of The Donald, delivered a speech during the first night of the Republican National Convention. But soon after, some people began questioning whether Melania or her speechwriters had in fact copied part of Michelle Obama's 2008 Democratic National Convention speech. CNN reported on the controversy, and the US Justice Department had some thoughts. Image: Getty
Guessing someone forgot to switch to their personal Twitter account this morning pic.twitter.com/u2oGnC4nSl

— Alastair Coote (@_alastair) July 19, 2016
The tweet — which likely came from a Justice Department staffer who forgot to check which account they were using — was promptly deleted:
@jonswaine deleted already pic.twitter.com/VqE4m2Ymls

— mike online content (@MikeASchneider) July 19, 2016
In a statement emailed to Gizmodo, the Justice Department said it had revoked access to the staffer who tweeted about CNN:
"A staffer in the public affairs office erroneously used the official Department of Justice Twitter handle to post a tweet that was intended for a personal account," a Justice Department official said.

"The tweet does not represent the Department's views and was inappropriate for the Department of Justice's official account, so it was immediately deleted. The staffer's access to the Department's social media accounts has been revoked ... The Justice Department takes this matter very seriously and will continue to take the appropriate steps to prevent it from happening in the future."
But the internet never forgets. Thanks for tuning in for today's episode of "Never Tweet: RNC Edition."