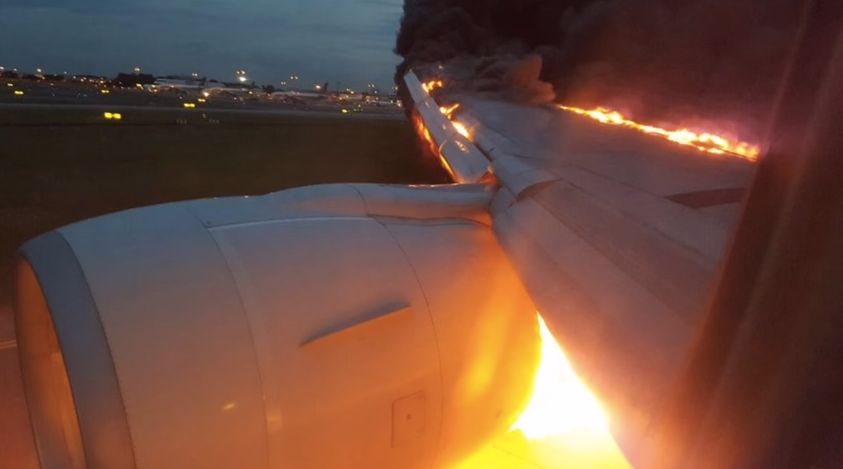 Warning: If you already have a fear of flying, just sit this one out. At 2:25am Monday local time, Singapore Airlines flight SQ368 took off for Milan, only to turn around hours later due to engine oil warning, according to the airline. But as soon as the plane touched down at Changi Airport in Singapore, passengers were greeted with this hellish scenario. Image: Douglas Yew/Imgur
Here's another view from the tarmac:
SQ 368 emergency landing in Changi, Singapore today after oil leakage in engine. Engine caught fire upon landing. ? pic.twitter.com/9RqbFgcj5L

— Alif Adlie Azhar (@AlifAdele) June 27, 2016
As Reuters reports, the plane caught fire after landing. Luckily, airport crews contained the blaze to just the right wing, and all passengers and crew aboard the plane were safely evacuated. The fire was reportedly extinguished within minutes.
[Reuters]