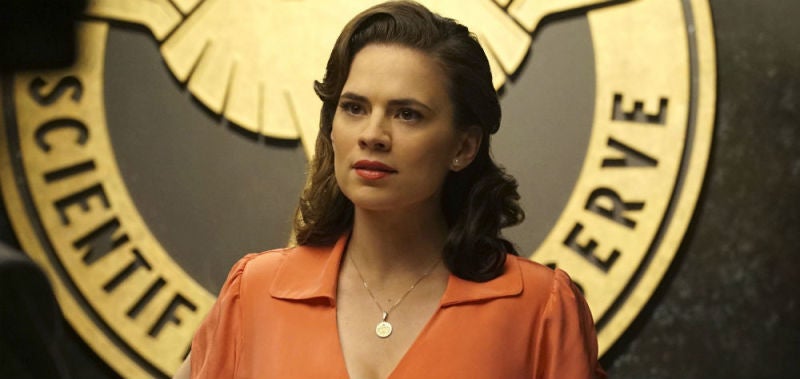 When ABC canceled Agent Carter, there was a brief hope that Netflix would pick the show up and continue it. It made sense — Netflix was already home to other Marvel shows. And now we know the reason the company didn't pick up the show. Netflix chief content officer Ted Sarandos told Entertainment Weekly that Netflix is focusing on having its own original content. Daredevil, Jessica Jones, Luke Cage and the rest are Marvel shows that Netflix has owned from the beginning.
Even if it got over that hurdle, the real problem was that ABC/Marvel had already made complicated international deals, which would prevent Netflix from having complete control over Agent Carter, worldwide.
"They also have some output deal complexities," Sarandos said. "So when you pick it up, being able to pick it up globally is difficult even after it's canceled. Some of those output partners still had it on the air, so they would argue its covered by their output [deals]. Unfortunately, it was a business decision more than a creative one."