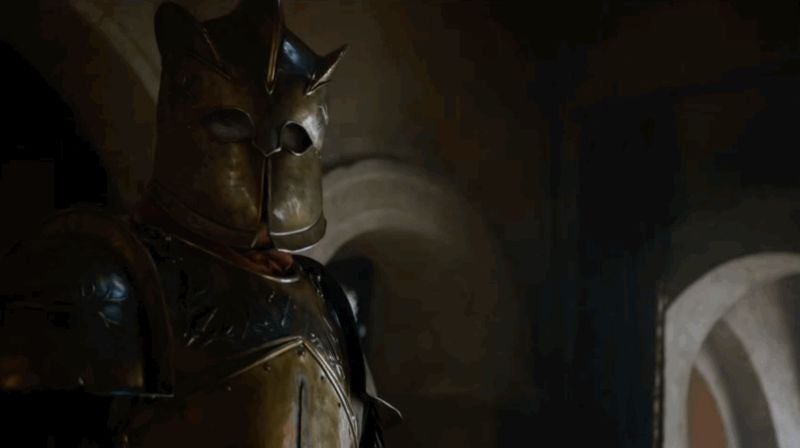 We all knew going into the sixth season of Game of Thrones that Robert Strong — a large and helmeted knight — was really the resurrected Ser Gregor Clegane, who had perished following the gruesome battle with Oberyn Martell. But what we didn't know is what he would look like.
This season's finale gave us a brief glimpse of what the zombie Mountain looked like under that helmet, but he was still mostly shrouded. Thanks to a recently tweeted photo, we don't have to wonder any longer.
Behind the scenes... pic.twitter.com/TrbkM5FjDB

— Hafþór J Björnsson (@ThorBjornsson_) July 15, 2016
As you can see, the photo comes courtesy of the actor himself: Hafþór J Björnsson, who is the third person to portray the character. You kiss your mother with that horribly rotting mouth, Hafþór? When he's not intimidating everyone in Westeros, he's competing in strongman competitions. Most recently, he appeared at Europe's Strongest Man in Leeds, where he completed a 440 kilogram (970 pound) deadlift.
There's no word as to why after they applied all that makeup, Clegane was still mostly seen in shadow. It's possible the makeup wasn't perfected and hopefully, we'll get to see more of it when season seven (eventually) comes blowing in, like the winds of winter.