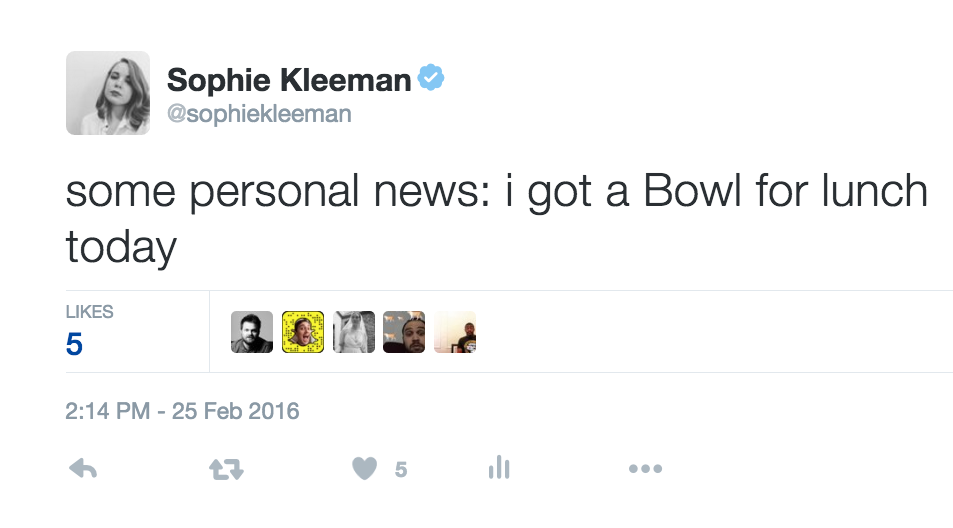 If you're a foreigner travelling into or out of the United States, US Customs and Border Protection wants to see your social media accounts. If my Twitter account is any indication, they are in for a dumb, boring time. Image: My bad tweet
The Hill reports that the agency has put forth a new proposal that would target travellers without visas. Upon arriving at or departing from the border, people would find a space on the requisite forms where they could leave their social media handles.
wait lol it's Thursday

— Sophie Kleeman (@sophiekleeman) March 18, 2016
Supposedly, this would "provide the Department of Homeland Security greater clarity and visibility to possible nefarious activity and connections". You know, they want to catch the terrorists.
In reality, it will probably just give bored customs agents something to laugh at:
what about dat boi

— Sophie Kleeman (@sophiekleeman) June 9, 2016
It should be noted that the proposed change, which was published yesterday, would be optional. But assuming this gets approved and people actually participate, perhaps Homeland Security will create a hall of fame for terrible social media presences, à la the TSA's gem of an Instragram account.
never forget pic.twitter.com/5JoCuQ7KkK

— Sophie Kleeman (@sophiekleeman) February 29, 2016
The proposal is still under consideration, which means public comments are open for the next 60 days. If you're so inclined, you can mail (but not tweet!) your thoughts to the department's Washington office.
dangit

— Sophie Kleeman (@sophiekleeman) April 20, 2016
[The Hill]