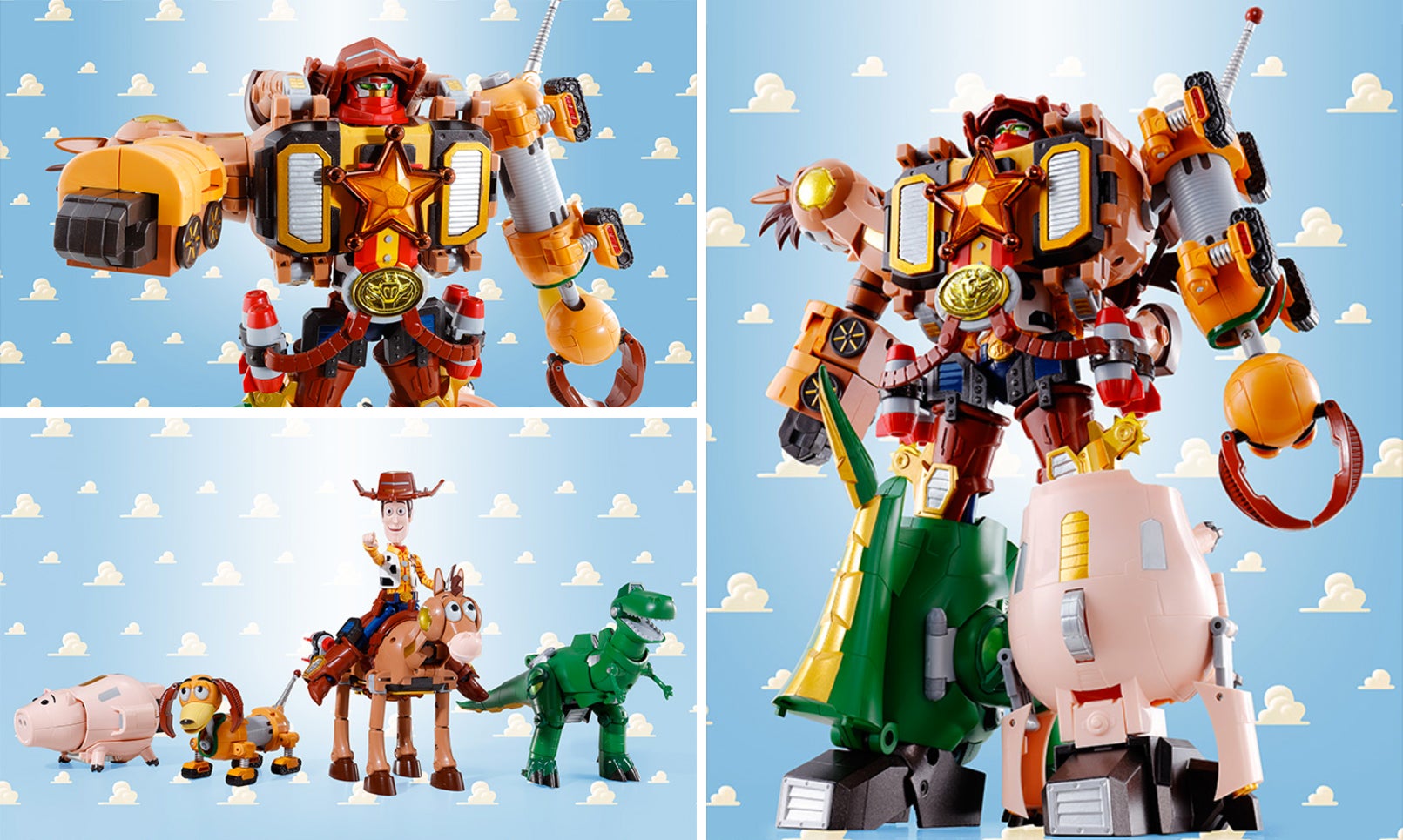 With the Netflix-funded resurrection of Voltron, there's a renewed interest in toys that all merge together to form a giant menacing mech. But menacing isn't quite the best way to describe this towering robot made up of transforming characters from Disney's Toy Story. Cute? Colourful? Must-have? Those are all better.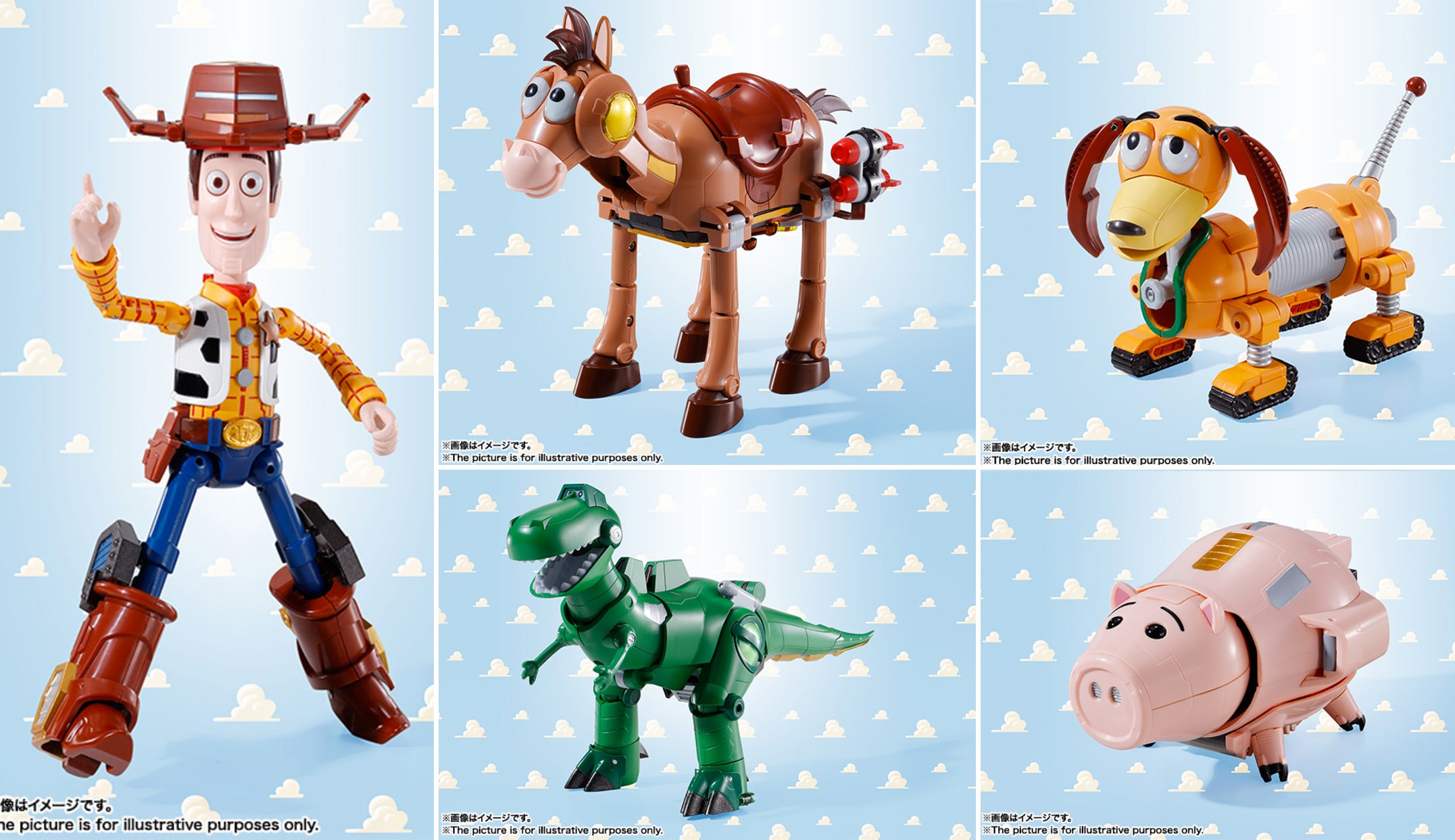 This Chogokin combiner from Tamashii Nations features Woody, Rex, Bullseye, Hamm and Slinky Dog sporting more technological designs than they did in the Pixar films. They don't individually turn into robots, though. Instead, they each use minimal transformations to become arms, legs and the giant robot's torso.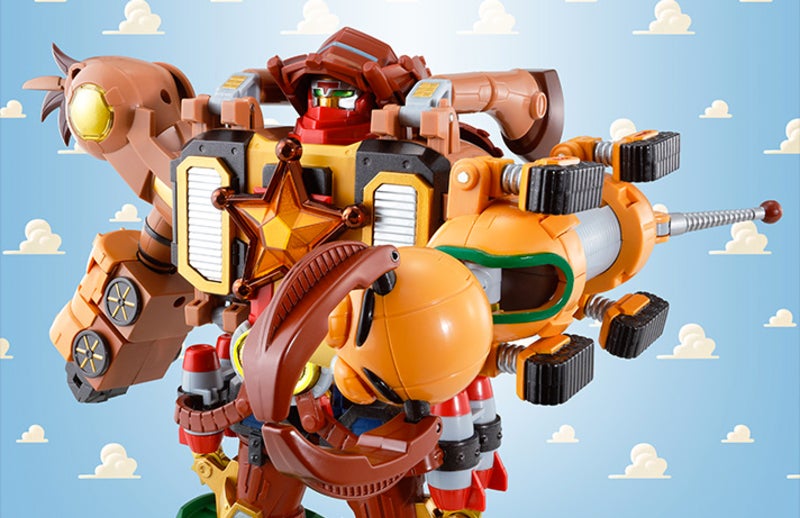 Pricing, in Japan at least, is 18,900 yen ($239) per figure, when this set is available come November 25. Following that it will eventually be made available in the US too, and hopefully in Australia, though presumably with a higher price tag. Tamashii Nations has also hinted at a possible Buzz Lightyear version as well, given the popular character is conspicuously missing from this set.
[Toy News]