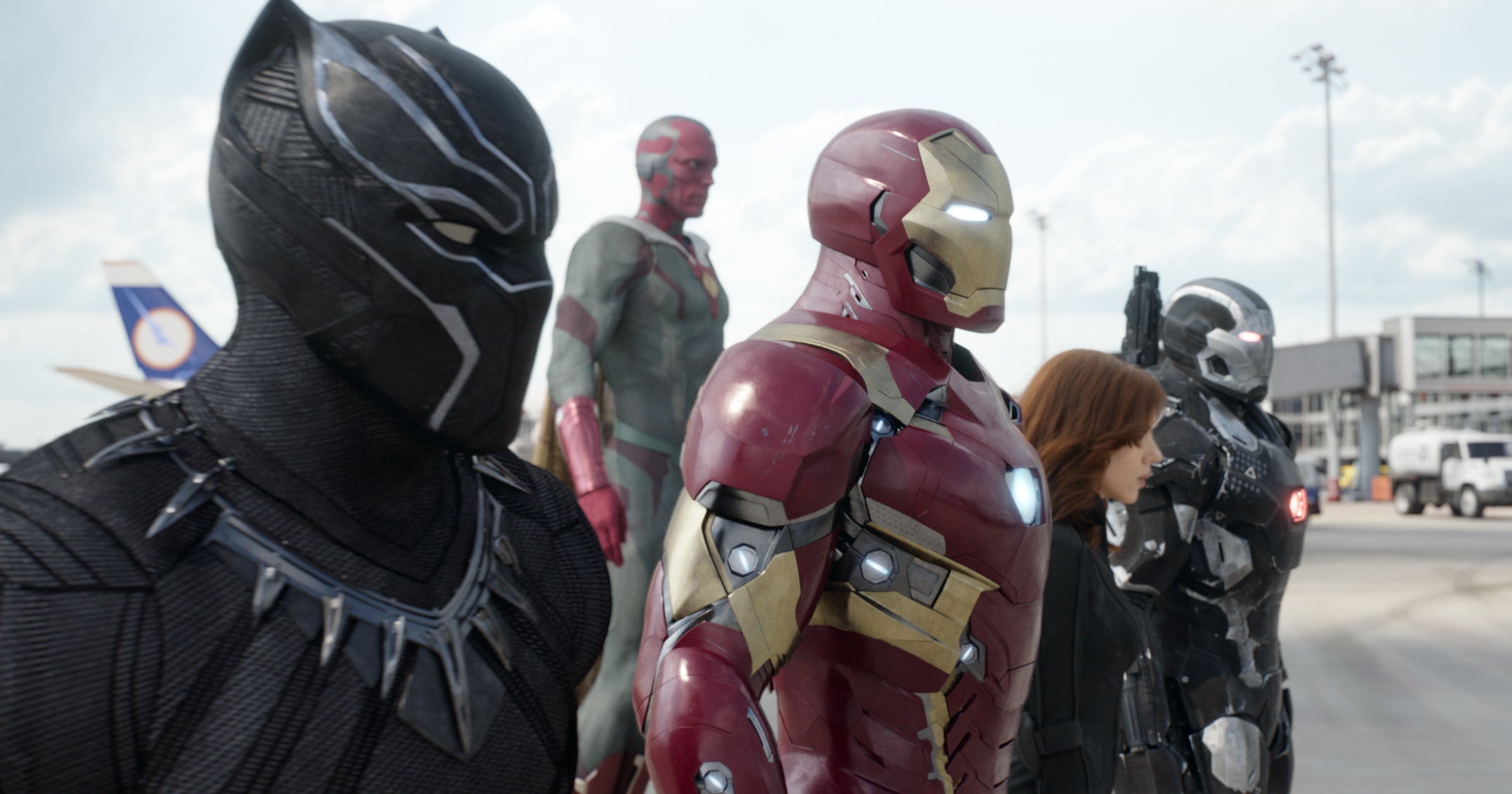 When it comes to Marvel Studios, the biggest question is always "What's next?" Now that Phase 3 is underway, speculation has turned to after Avengers: Infinity War, but Marvel Studios has obviously kept an incredibly tight lid on any plans post 2019. Which is part of what makes this post so funny. A 4Chan user (yes, we know, what an incredibly reliable source) claims to have the entire list of Marvel movies coming from 2020 to 2023, the entirety of Phases 4 and 5. We emailed Disney/Marvel for a comment but have yet to hear back as of press time (they're probably too busy laughing).
Anyway, while the list is almost certainly bogus, it's admirable in that it uses quotes from Marvel Studios President Kevin Feige to give it a hint of believability. At the very least, it's partially a well-educated guess, along with some complete nonsense.
For example, Feige has said they may release up to four movies a year at some point. He's said Spider-Man would be a trilogy. He's said Inhumans would come back. He's suggested Guardians 3 could kick it all off. He's said he wants to do a Black Widow movie. All of these things and more have been incorporated into this list. Here goes:
1 May 2020 - Guardians of the Galaxy Vol. 3
10 July 2020 - Spider-Man: Coming Of Age
6 November 2020 - Doctor Strange 2
5 March 2021 - Black Widow
7 May 2021 - Inhumans
9 July 2021 - Black Panther 2
5 November 2021 - Ant-Man 3
4 February 2022 - The Winter Soldier
6 May 2022 - The New Avengers
8 July 2022 - Nova
4 November 2022 - Captain Marvel 2
3 March 2023 - Sentry/Spider-Woman
5 May 2023 - Inhumans 2
7 July 2023- Spider-Man: Greatness Awaits
3 November 2023 - Doctor Strange 3
We could discuss this list like it was the Constitution if we wanted to, but let's just give it a quick once over.
Having new Guardians and Spider-Man movies in 2020 would make sense, but Feige has said he wants to introduce new heroes every year along with the sequels. That's something the next three years all do. This list also assumes Doctor Strange, Black Panther, Inhumans and Captain Marvel are going to be big hits. Which they very well may be, but to sequelise them all seems like a stretch.
A Nova movie is a bit of a leap, considering that the cosmic hero covers a lot of the same ground as the Guardians of the Galaxy movies. The idea of a joint Sentry/Spider-Woman movies is only hypothetically possible in the sense that spontaneous combustion is hypothetically possible.
Also, where are Iron Man, Captain America, Thor and the Hulk in this? Sure, some members of the original team may not make it to Phase 4, but to totally ignore them all seems unlikely. We even know Robert Downey Jr. is once again considering Iron Man 4. So that seems like a major problem.
Those Spider-Man titles are crazy suspicious, too. Homecoming is a title that most likely refers to both a literal, and figurative, event in Peter Parker's life. But once he's established in that movie and Infinity War, will the movies still focus on him "coming of age" and approaching "greatness?" No. He'll be a major player by then, and I'd assume he'll eventually become "Spectacular", or "Sensational", or maybe even "Ultimate" — something like that.
Anyway, we thought we'd warn you just in case you saw someone foolish enough to treat this nonsense seriously, although it is still fun to speculate. Would you watch all of these? Any guesses that you wish were true? How would you change the slate? Have at it.
[4Chan via Latino Review]