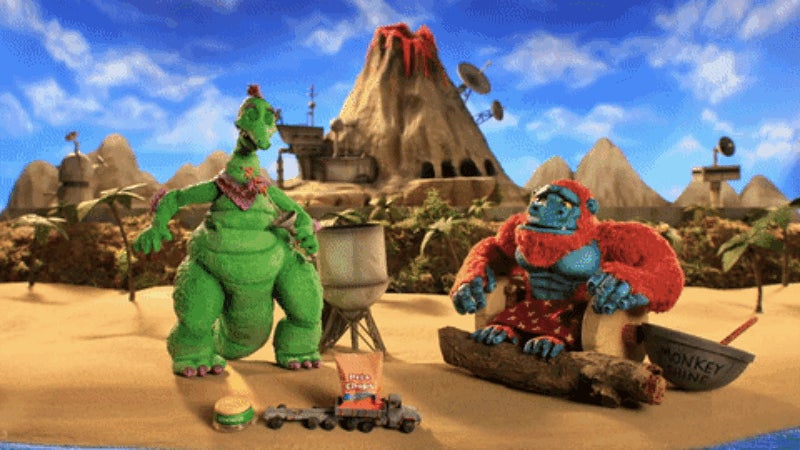 Video: A few months ago, we shared filmmaker Harry Chaskin's short Bygone Behemoth, a melancholy look at what happens when a movie monster ages out of show biz. Now, Chaskin is back with a very different take on a similar subject: Monster Island, which he describes as "more upbeat and rather rude."
Check out the off-colour antics of party animals King Kong and Godzilla below — be warned that the short contains NSFW language and a scene of, uh, "monster-bation."
And ... you won't believe the ridiculous disagreement that sparks the inevitable monster fight.