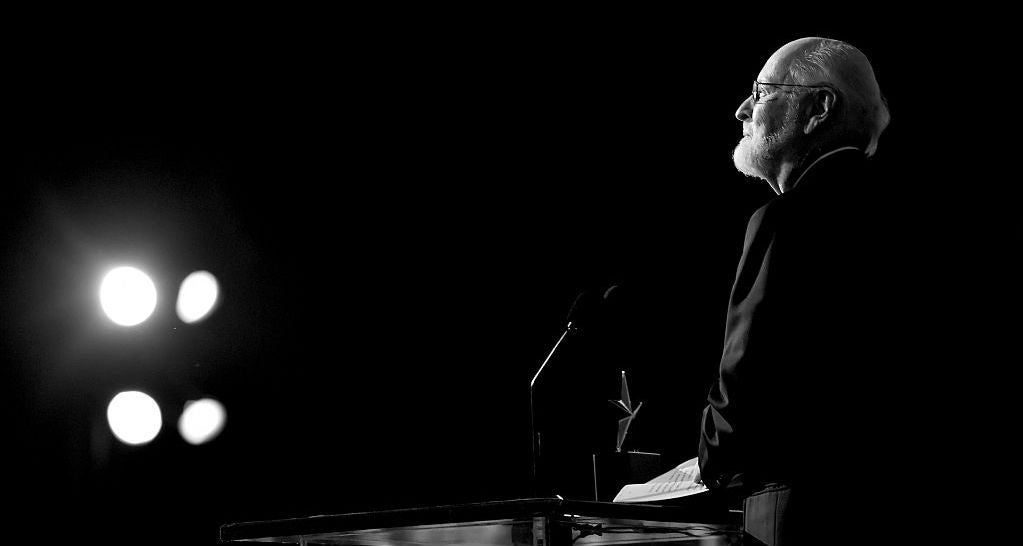 On Friday morning, the American Film Institute gave legendary film composer John Williams a lifetime achievement award. It's a distinction that's long over due when you start to think of Williams' career. And his work isn't over. At the event, news broke of two new and very obvious upcoming projects. John Williams at Thursday's AFI event in his honour. The composer revealed he'll score the next Star Wars and Indiana Jones films. Image: Mike Windle/Getty Images for Turner
Longtime collaborator Steven Spielberg confirmed that Williams will return to score Indiana Jones 5, which is scheduled for US release 19 July 2019. Then Williams himself said he expects to return for Star Wars: Episode VIII. "If I can do it, I certainly will," Williams told Variety. "I told Kathy Kennedy I'm happy to do it, but the real reason is, I didn't want anybody else writing music for Daisy Ridley." That movie will be out in the US 15 December 2017.
When you think of Indiana Jones and Star Wars, you probably think of Williams music before almost anything else. The same can be said for many other franchises such as Harry Potter, Jaws, Superman and Jurassic Park. He's won five Oscars and been nominated 50 times, the most of any person ever, and that still somehow doesn't feel like enough accolades.
You'll next hear Williams' work on Spielberg's The BFG, out June 30.