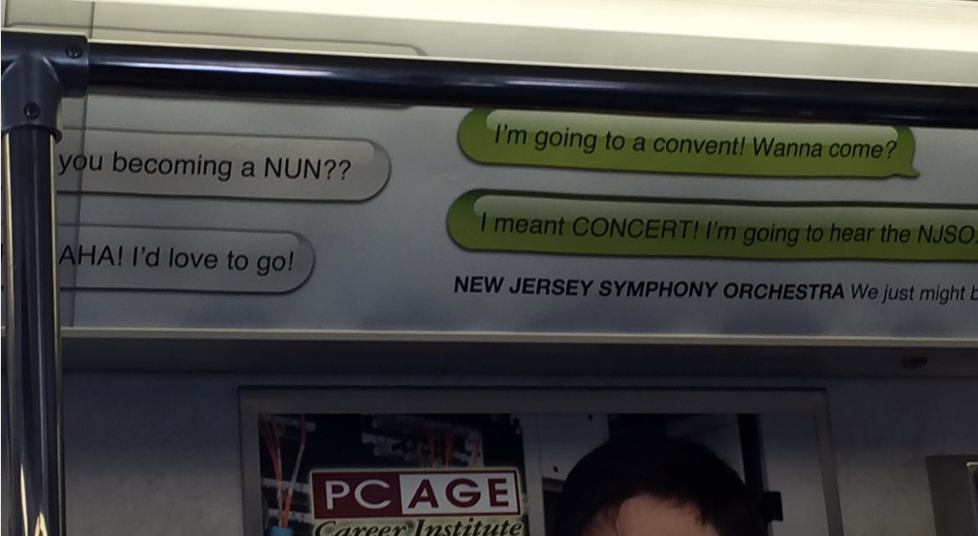 I don't know why the New Jersey Symphony Orchestra used an autocorrect joke as a vehicle to promote itself, but you know what? At least it's not a horrifying ad for breast augmentation.
Image: Twitter
This might be the worst subway advertising I've ever seen from the NJ symphony orchestra pic.twitter.com/Ih4NrHiTAi

— Emily Cahn (@CahnEmily) June 24, 2016
Judging by its Instagram feed, the NJSO is pretty hip with the kids, so perhaps the subway ad was an attempt at reaching out to a slightly older and less tech-savvy demographic. Either way, their next performance is tonight, just in case the ad didn't do the promotional trick.