Do you own a set-top box that you love? That's great — keep loving it! Are you interested in seeing what all the fuss is about? Then consider the new $US50 ($64) Roku Streaming Stick. It's cheap and easy and versatile, and frankly, that's really what you should want.
All images: Adam Clark Estes
AU Editor's Note: We don't officially get the Roku streaming stick in Australia. And that's a pity, because it's apparently great. What you can do is buy it online and ship it to Australia, and then set it up via a VPN to access its original features. However, caveat emptor. — Cam
At face value, there's nothing terribly extraordinary about the new Roku stick. The specs (1080p HD, dual-band wifi, endless available channels) are largely similar to the last generation — though it also features a beefed up quad-core processor and the handy ability to stream audio to your mobile device so that you can use headphones. The new stick itself is about half the size of its predecessors, although I couldn't really care because it stayed hidden behind my TV. It also comes with a remote that's almost identical to all the other Roku remotes, though it lacks the the headphone jack you get with a Roku 3 or 4. The important thing is that the new stick comes with Roku's latest software. That's key.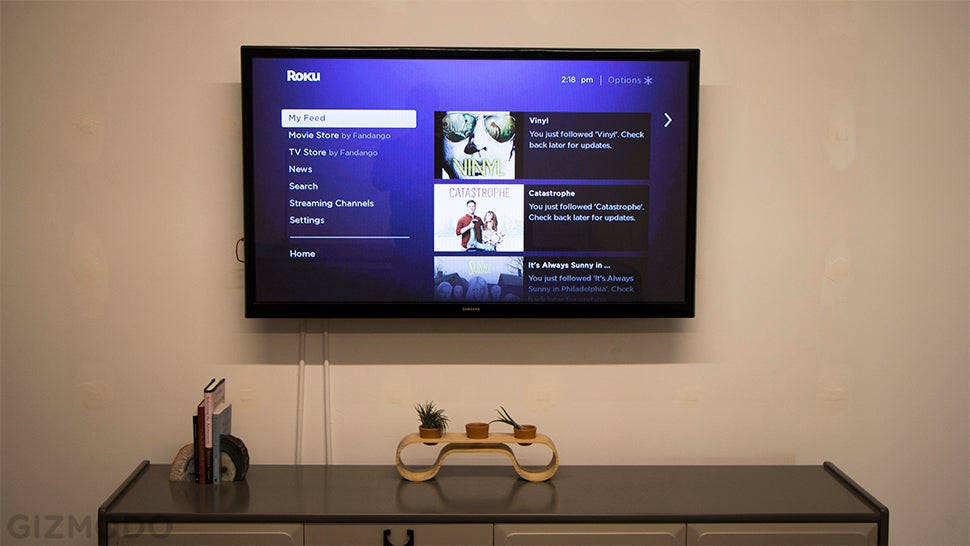 I'm a big fan of Roku's universal search feature as well as the My Feed option which lets you follow your favourite shows.
So it's a Roku. You get it.
But in the sometimes confusing world of streaming sticks, you're probably wondering which one does what and how that makes it better. There are plenty of guides (including our own) that break down the subtle differences between devices that range from $US35 ($45) to $US150 ($192) and essentially do the same thing. Honestly, if you want the best bang for your buck, the new Roku stick is all really you need. It's tiny. It's fast. And you can even use it to watch porn!
That doesn't mean that the Roku Streaming Stick is the best set-top box solution you can buy. (It's definitely not.) Yet you also don't necessarily need the best thing out there, though either. Streaming sticks, in my experience, are a cheap way to make your internet video watching easier and more enjoyable. I'm talking simple stuff, like watching Netflix without needing to plug in a laptop or renting a movie without dealing with your awful cable company. If you crave 4K content or voice controls or external storage, you're going to spend more money. (The Roku 4 does all those things but costs $US130 ($166).) Frankly, I just want an easy way to watch streaming content on my TV, and the Roku stick does that super well. It's even feels faster than my old Roku 2, despite being a fraction of the size.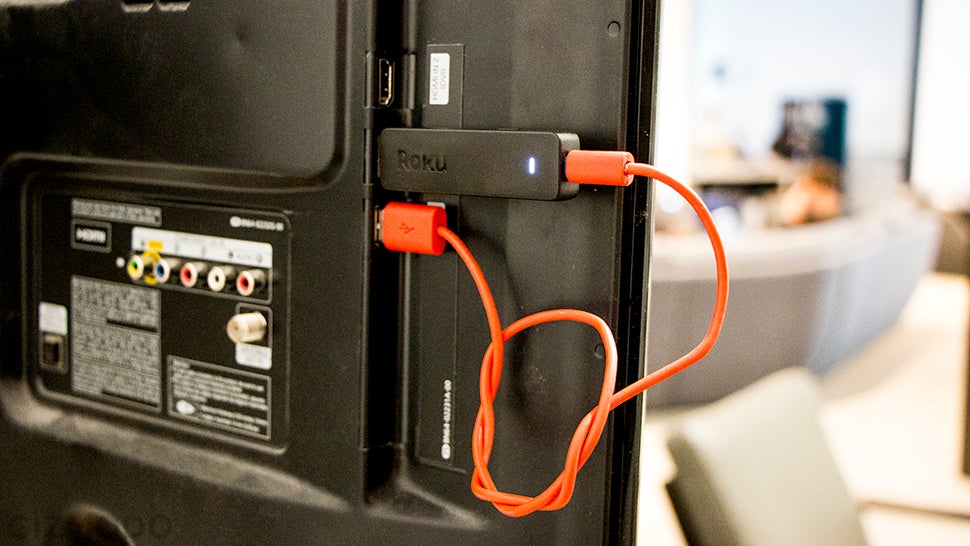 You're not supposed to do this, but it worked fine for me.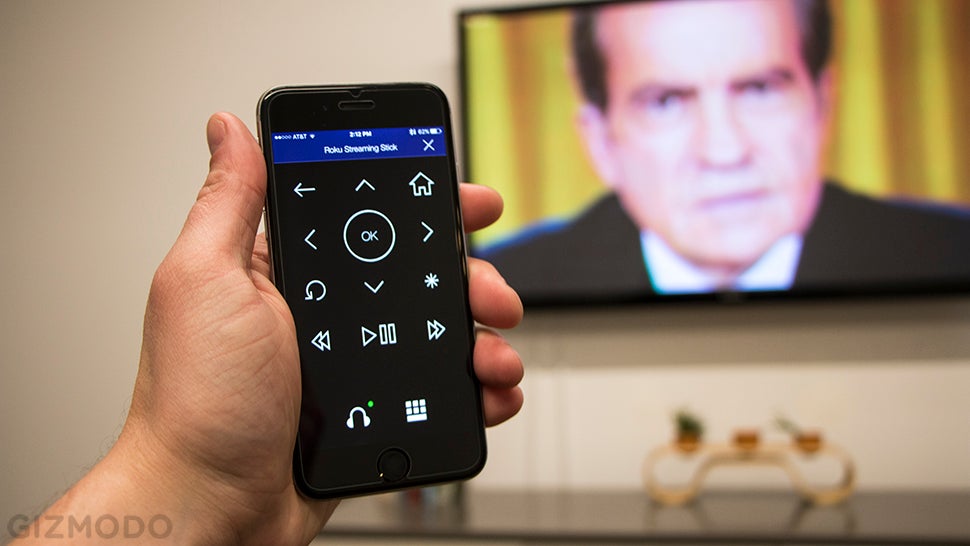 To listen on headphones, just plug them in or connect via Bluetooth and tap the headphone icon in the Roku app.
If you want the best most impressive set-top box, buy an Apple TV ($US150 ($192)) or a Roku 4 ($US130 ($166)). If you want to browse the internet on your TV, buy a Chromecast ($US35 ($45)). If you want a physical remote and access to as many streaming services as possible, though, you have two choices: the Amazon Fire TV Stick and the new Roku Streaming Stick. I own both. Roku wins.
README
The new Roku Streaming Stick is faster than the Roku 1 or 2.
It does pretty much everything you'd want a set-top box to do for a fraction of the price.
It offers private listening, though there are some syncing issues right now.
It's the only streaming stick that makes it easy to watch porn on your TV!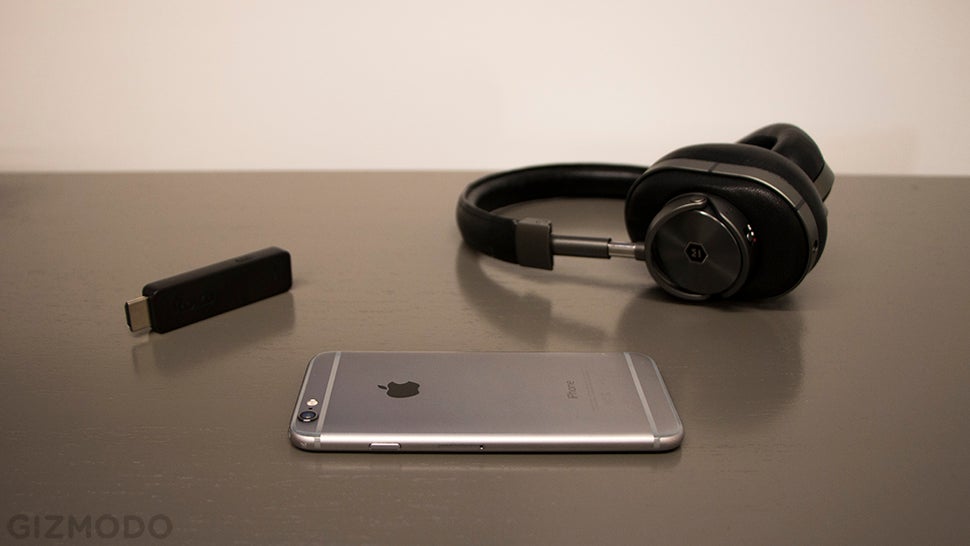 This is my 21st century entertainment center. Very minimal!