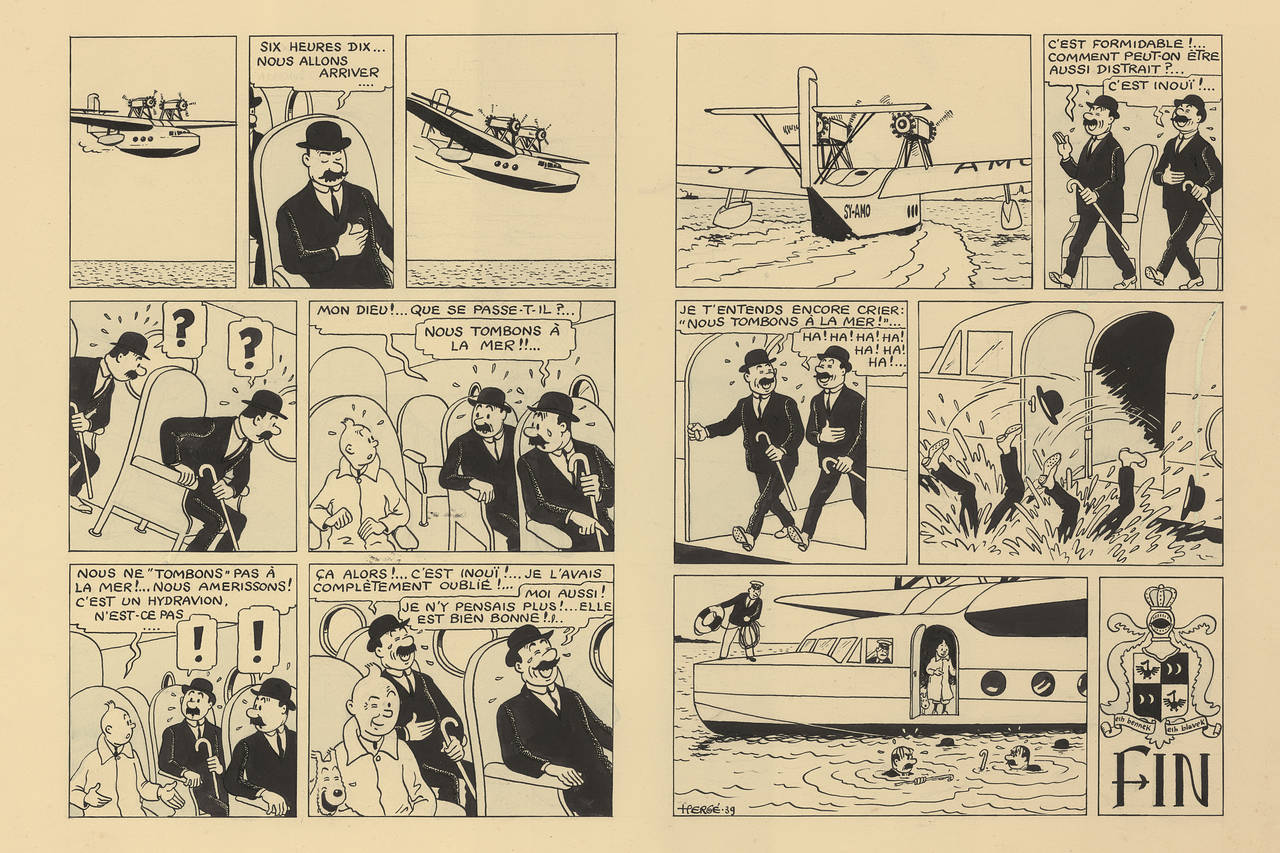 Two pages from one of Herge's Tintin comics sold at auction at Artcurial yesterday for €1.05 million ($2 million). While not a record, the price demonstrates the robust nature of original comic book art, even outside of the superhero comics.
Image: Herge / Moulinsart2016
The pages are original art from the story King Ottokar's Sceptre, in which Tintin and his companions help thwart an invasion of a small, central European nation from their Nazi-like neighbours. The auction also featured artwork from Frank Miller, Moebius and Enki Bilal.
"Hergé started in the 1920s and kept on working until the eighties, so there are generations of readers and fans," said Francis, a 63-year-old Belgian collector, who is considering selling his collection. "Additionally, it was widely translated and sells abroad — though I feel prices have plateaued lately."
While comic book issues have sold at incredible rates amongst collectors, there appears to be a growing trend amongst mainstream collectors across the world, which the Wall Street Journal attributes to "rising appetite of middle-aged men who now can afford to spend lavishly on memorabilia from their childhood."