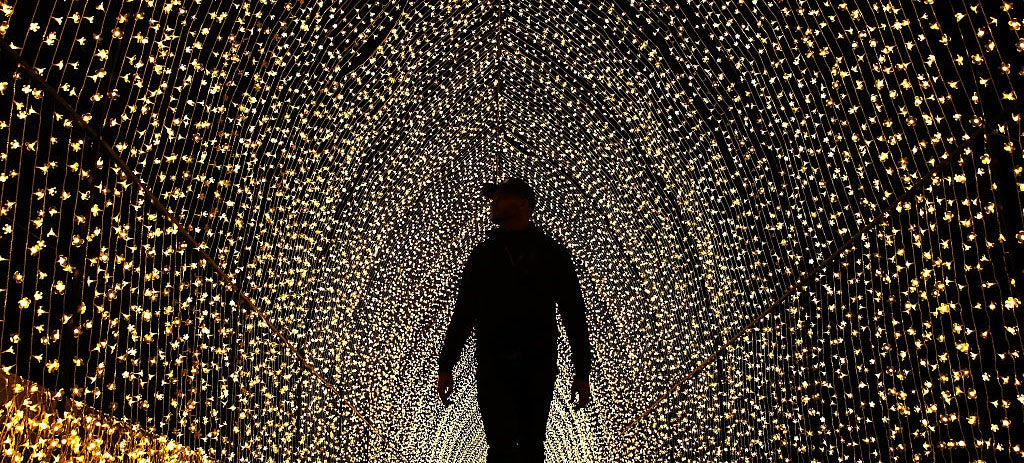 Image Cache: The annual "light, music and ideas" festival Vivid Sydney kicks off in Circular Quay today. This year, it's constructed a giant tunnel, known as the Cathedral of Light, which runs along the edge of the Royal Botanic Gardens — and there's a rather large surprise waiting at the end. Images: Getty
Browse through the cool photos, animations and diagrams in Gizmodo's Image Cache here.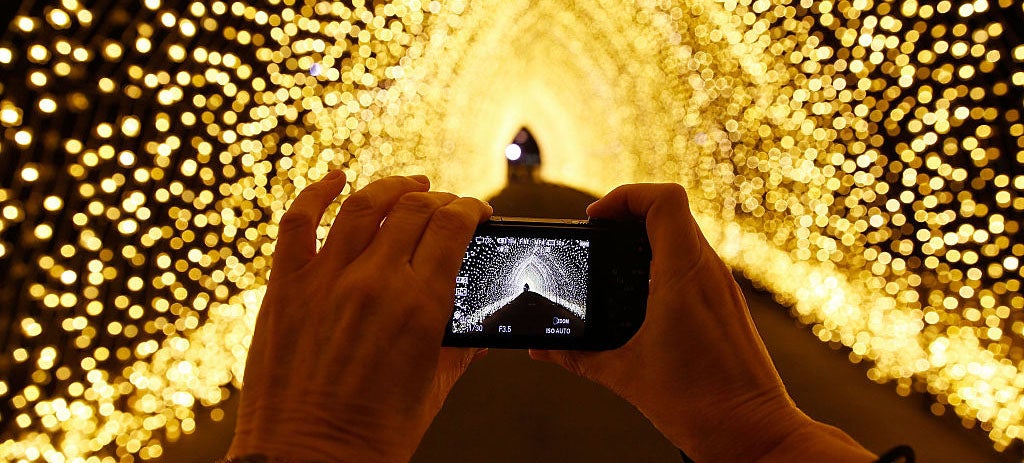 Prime photo op.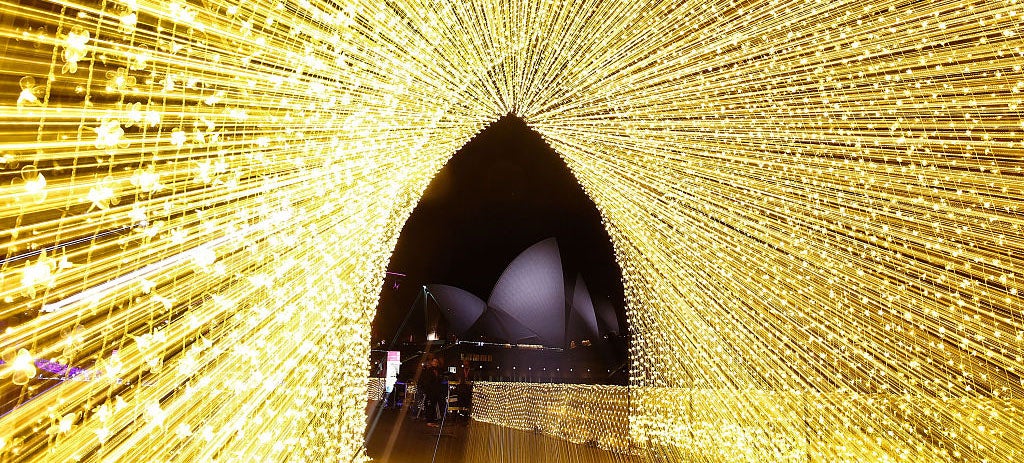 Oh hai Sydney Opera House.